Journey of Water, Inspired by Moana, the new attraction coming to EPCOT at Walt Disney World, was first announced in 2019, and Imagineers have been working on building the attraction ever since.
Now, fans know exactly when they can experience the new attraction.
When Will The New Moana Attraction Open?
The Walt Disney World website recently stated that Journey of Water, Inspired by Moana will open in "late 2023″.  Now, fans have an actual opening date!
"🌀JUST ANNOUNCED 🌀Journey of Water, Inspired by Moana will open on Oct. 16, 2023! Moana will also arrive in World Nature this day and make her first appearance in her own dedicated space at EPCOT at @WaltDisneyWorld," Disney shared.
Disney World describes the upcoming attraction as:
Stroll along a self-guided outdoor trail where you can play and interact with water as it travels from the sky to the oceans and back again. Along the way, learn about the importance of water and discover its playful personality—just as Moana did on her heroic voyage.

Journey of Water, Inspired by Moana is scheduled to open within World Nature—the EPCOT neighborhood dedicated to understanding and preserving the beauty and balance of the natural world.
The upcoming attraction, Journey of Water, Inspired by Moana, is based off of the hit film, "Moana," which quickly became one of Disney's most popular animated movies.
More Projects Coming To Walt Disney World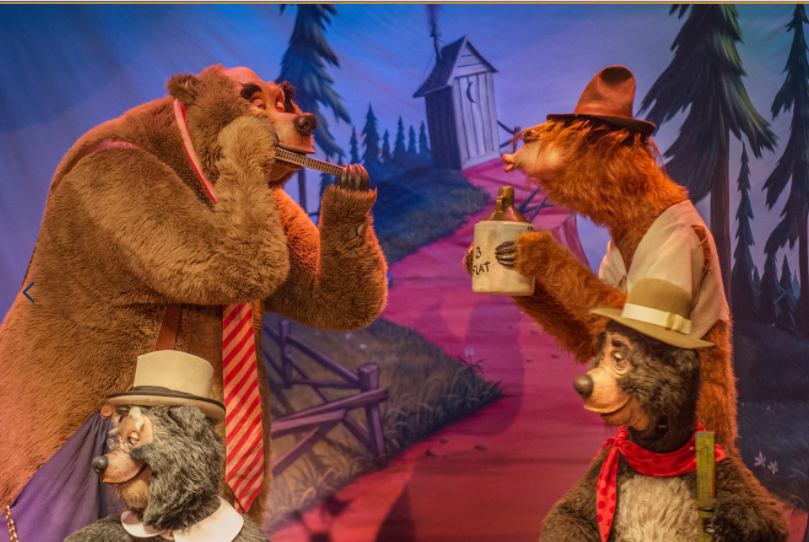 At the D23 event this morning, Josh D'Amaro promised fans that many new attractions and new shows coming to the "Beyond Big Thunder Mountain" project, promising they will be going into "overdrive".
Additionally, Disney announced that the Country Bear Jamboree will be re-imagined to include a new act and new songs. The Country Bear Jamboree attraction, formerly located at Disneyland and can now be found at Disney World, is considered controversial to some, especially when it comes to some of the song lyrics and stereotypes the audio-animatronics give off.
Disney has listened to fans as the company announced the Country Bear Jamboree will be re-imagined to include a new act and new songs.
Disney then announced that a new Pirates of the Caribbean lounge will be opening at Magic Kingdom, expanding the story of the iconic attraction of the same name.
Although there have not been many details released, Disney World describes the attraction, Pirates of the Caribbean, as:
Board a weathered barge for a treacherous voyage to the 17th century, when rowdy rogues and ruthless rapscallions ransacked Caribbean seaport towns. Sing along as pirates serenade you with their anthem, "Yo Ho, Yo Ho (A Pirate's Life for Me)."

Sail past haunted Dead Man's Cove. Navigate cannon fire between a Caribbean fort and a striking 12-gun galleon. Behold boisterous buccaneers drunk on the spoils of plunderin' as flames engulf a seaside town.

Be sure to keep a spry eye out for Captain Jack Sparrow, from The Pirates of the Caribbean movies. Ye beware, mateys: Dead men tell no tales!
More details will be shared by the company in the coming months for all of these new projects.