Disney has previously confirmed that the famous Hatbox Ghost of the Haunted Mansion will soon materialize in Disney World's Magic Kingdom.
Now, at the "A Celebration of Disney Parks, Experiences and Products: Yesterday, Today and Tomorrow" at Destination 23, Disney Imagineers gave a first look at Hatbox Ghost, plus an opening timeline!
Hatbox Ghost To Materialize In November

The Hatbox Ghost debuted within the original Disneyland Haunted Mansion on opening day, but he will soon appear in Disney World's version.
Fans were expecting Hatbox Ghost to show up after the ride closed for a very short refurbishment — from August 7 – 9. The ride was set to reopen on August 10, however, the ride did not open until later in the day on August 10 — with Hatbox Ghost still missing.
This morning, however, at the D23 event, Disney announced that Hatbox Ghost will debut at the Magic Kingdom in late November!
More On The Haunted Mansion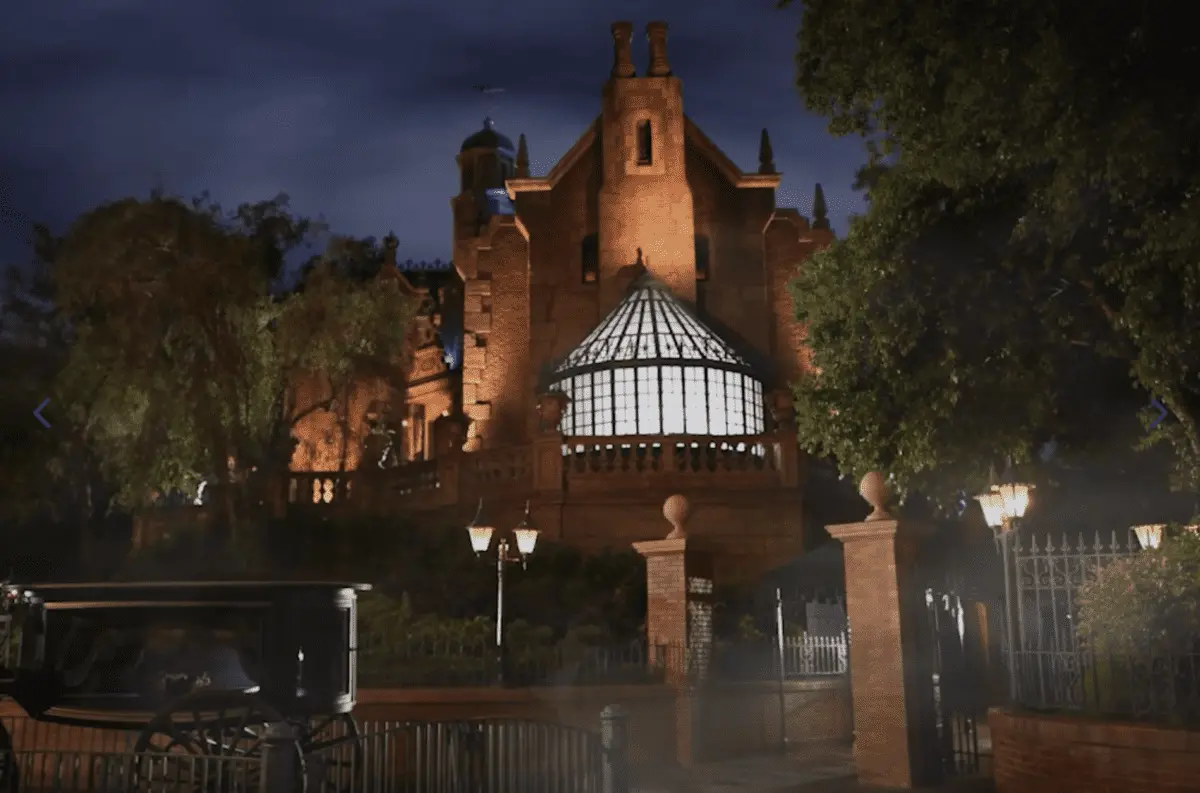 The Haunted Mansion is an iconic ride at Walt Disney World in Orlando, Florida. It also has versions within other Disney Parks around the world. Filled with grim grinning ghosts, singing busts, wall-to-wall creeps, hot and cold running chills, and of course, the Ghost Host, the Haunted Mansion draws in Guest after Guest as they visit the 999 happy haunts while aboard a doom buggy.
Disney World describes its version of the ride as follows:
The disembodied voice of the Ghost Host is your private guide through the cadaverous realm of an eerie haunted estate, home to ghosts, ghouls and supernatural surprises.

Glide past a casket-filled conservatory, Madame Leota's chilling séance room and a ghostly graveyard of singing specters as you attempt to find your way out. Beware of hitchhikers—these phantom pranksters may follow you home.

Happy haunting!
Halloween at Disney World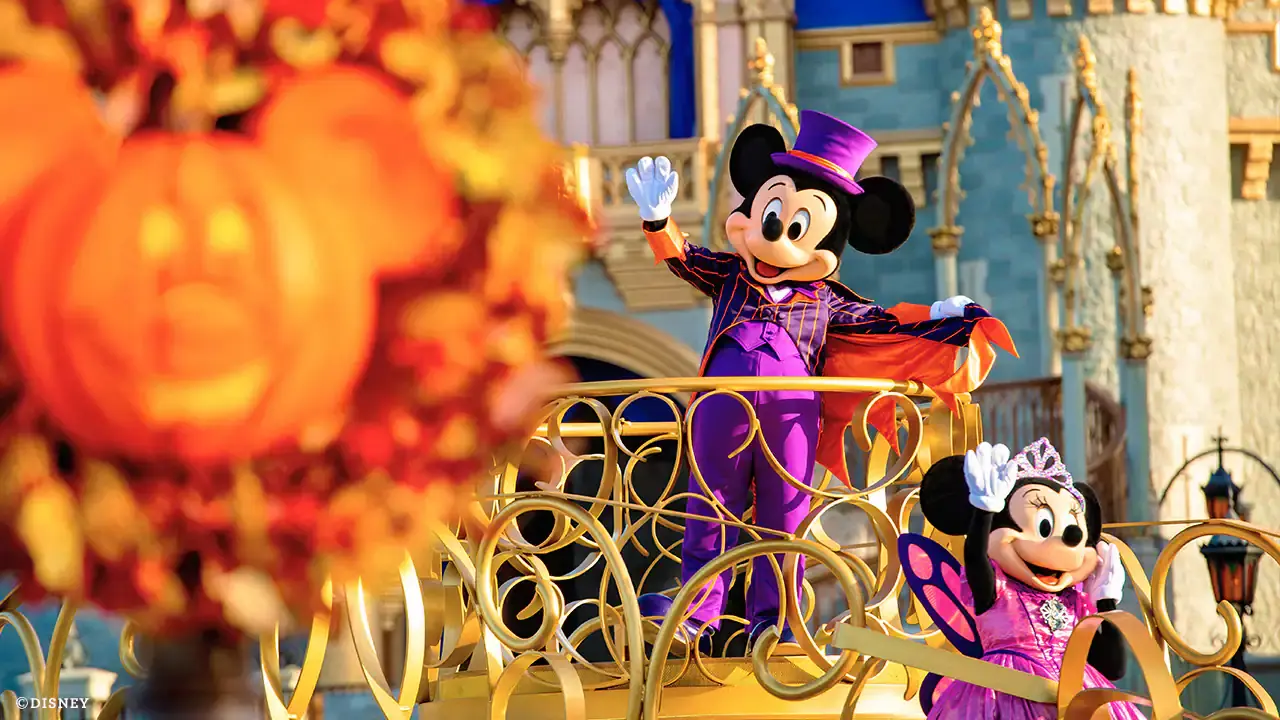 Mickey's Not-So-Scary Halloween Party is a special ticketed event that allows guests to experience Halloween without the scares. During the event, guests can watch a special fireworks show, meet Disney characters in their Halloween costumes, see a one-of-a-kind parade, and more.
"Disney's Not-So-Spooky Spectacular" is one of the biggest aspects of Mickey's Not-So-Scary Halloween Party, and is described as, "Jack-o-lanterns aren't the only 'Jack' at Walt Disney World this Halloween! The Pumpkin King, a.k.a. Jack Skellington, will once again host the must-see nighttime spectacular, "Disney's Not-So-Spooky Spectacular." Featuring projections, special effects and lighting paired with fireworks, music and iconic Disney characters, you won't want to miss this!"
"Mickey's Boo-To-You Parade", which is the parade the Headless Horseman appears in, is one of the biggest aspects of Mickey's Not-So-Scary Halloween Party, and is described as:
Catch a glimpse of dastardly villains, ghastly ghouls and other iconic Characters as they float by during this spellbinding parade. Twice nightly, this beloved cavalcade brings forth an assortment of fiendishly fun floats, as each land of the Magic Kingdom park comes together to celebrate during Mickey's Not-So-Scary Halloween Party—offered on select nights from August 11 through November 1, 2023.
In addition, the company announced Minnie Mouse, Daisy Duck, and Clarabelle would appear in Mickey's Boo-To-You Parade, dressed up as characters from "Hocus Pocus." Minnie will be dressed as Winifred, Daisy will be dressed as Sarah, and Clarabelle will dress as Mary — the three Sanderson Sisters. "See Minnie, Daisy, and Clarabelle dressed as the Sanderson Sisters in Mickey's "Boo-To-You" Parade at Mickey's Not-So-Scary Halloween Party! 🎃," Disney recently shared.