Party's heeeerreeee… or maybe not!
Nicole "Snooki" Polizzi had some unexpected guests show up to her actual Jersey Shore beach house.
Millions of people across the globe know Snooki for her wild party girl ways, but things have (kind of) changed in recent years. She is the mother of three children: Lorenzo (11), Giovanna (9) and Angelo (4).
She is a certified "MAWMA" in every way possible, which sometimes means her kids exude bad behavior and there are consequences.
Snooki Goes Into Full "MAWMA" Mode!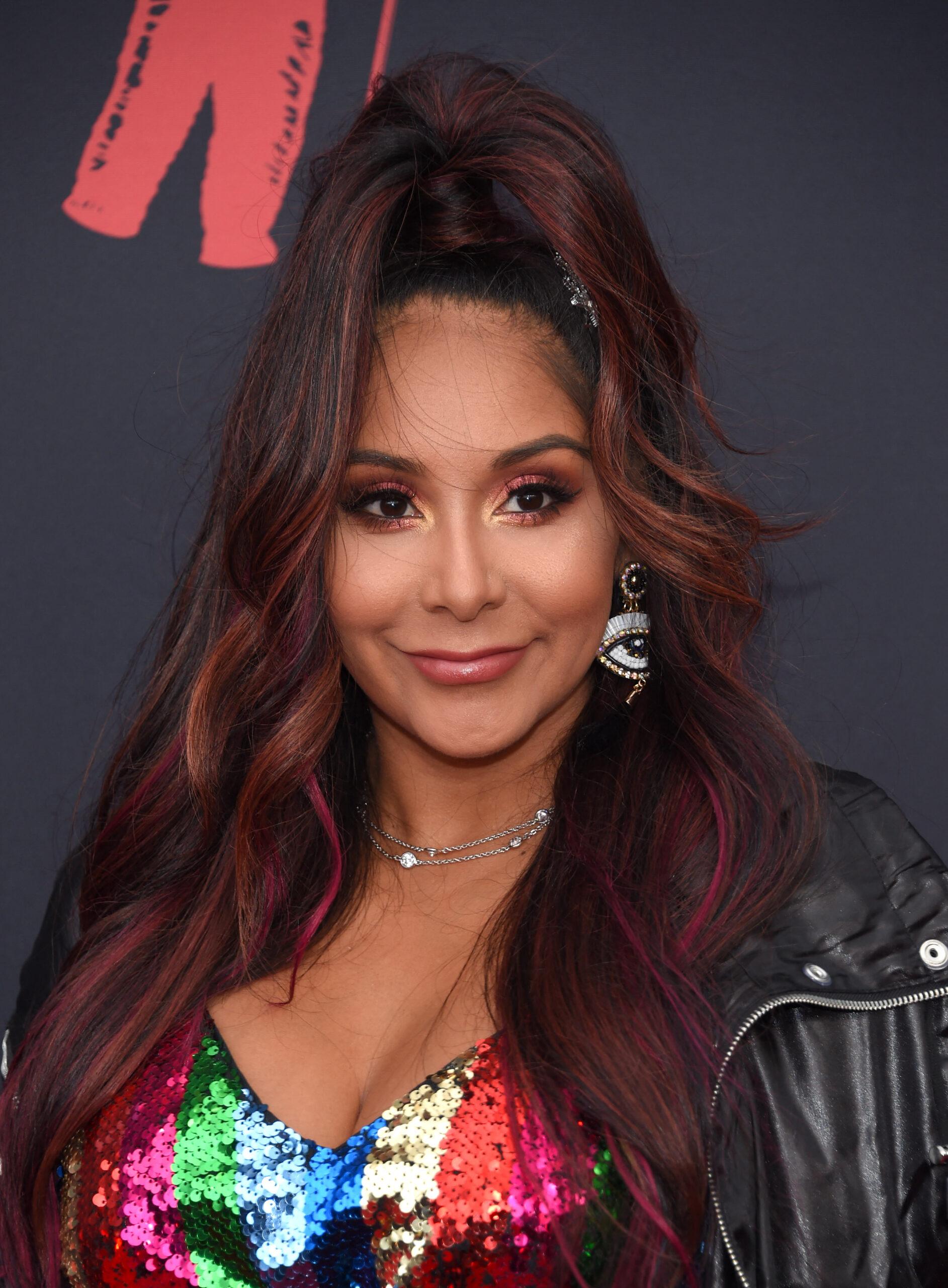 During this week's episode of her "The Meatball Pod" podcast with co-host and "Jersey Shore" alum, Deena Cortese Buckner, Snooki explained how she got an unexpected drop-in from the cops about two weeks ago.
To set the scene, Snooki and her family were down at her New Jersey shore home. In true "Snooki circa 2009" fashion, she was indulging on multiple 'adult beverages' and carrying on.
Well, her daughter wanted to go on TikTok and the Snooki Shop owner rejected her little one's request.
Snooki's Daughter Makes A BIG Mistake!
View this post on Instagram
"Giovanna, we were down at the shore, she ended up calling 9-1-1, and she knows what 9-1-1 is. So, I was like outside with everyone, because I had company over at my shore house and she kept asking me to sign her into TikTok… and I wouldn't let her go on," Snooki explained. "I was like, 'Giovanna, there's company here. I don't want you going on TikTok. I'm outside.' So, she went inside and called 9-1-1, because I wouldn't let her on TikTok."
When 9-1-1 dispatch picked up, they asked, "What's your emergency?" to which Giovanna replied, "My mom's being mean," before hanging up.
"I had no idea. Nobody knew that she called the cops," the 'JSFV' star admitted. "All of a sudden, I hear this [knocks] and I'm like 'Who's at the door?' It's like 10:30 at night. I'm like, 'Who's at the door? What is happening?' There's like ten police officers outside, and my mother-in-law answered the door and she was like, 'Is everything okay? What's happening?'"
The Cops Show Up To Snooki's Shore House
View this post on Instagram
Given that Snooki had no clue what her daughter was up to while inside, the responding officers inquired if someone from inside the house called 9-1-1.
"Giovanna darts for the bathroom, locks herself in the bathroom. And they're [police officers] like, 'Can I talk to Nicole LaValle?' And mind you, I am LIT! I'm in my like, almost 'Dren' phase. I'm like not okay. Like I'm drinking, having a good time."
For anyone who doesn't know what or who a "Dren" is… "Dren" is Snooki's drunk alter-ego.
MEET DREN!
The cops continue to pry and asked, "She said you were being mean. Like is something happening?"
They also asked Giovanna about her safety and whether or not she feels okay in her home.
"She's hysterically crying in the bathroom, because she knows she f***ed up," Snooki noted. "I was mortified, let alone I'm drunk. So, I'm talking to them, and I'm like, 'I'm going to get arrested, because I'm drinking. She called the cops on me. I was freaking out. It was like a whole sh**show."
Snooki feared it was going to end up on a salacious TV program.
"I was like, 'Giovanna, could you imagine if that got out?' The cops came because my daughter called them! So, I figured it was ok to tell it now, because nothing happened and it was silly."
She sat her daughter down and explained that she should only call 9-1-1 in the event of a true emergency.
#Kidssaythedarndestthings