Update: According to Al Pacino's representative, the couple is still dating — which is odd considering Noor is filing for physical custody of their child. But, other news sites are reporting they are not together romantically.
Al Pacino's ex-girlfriend is asking a court to give her physical custody of their infant son, paving the way for her to start collecting child support.
According to new legal documents, obtained by The Blast, Noor Alfallah filed a petition to determine to parental relationship for her 3-month-old son, Roman Alfallah Pacino.
In the filing, Noor demands full physical custody of the child, with "reasonable visitation" given to the Academy Award-winning actor. The good news is she agrees to give Pacino joint legal custody, which allows him to be involved in major decisions like schooling, medical treatment, and religion.
Interestingly, Alfallah included a one-page called a "voluntary declaration of parentage" signed by both parties. The document was executed six days after the baby was born and was signed by Al Pacino and a third-party witness. In other words, he IS the biological father of the child.
For all you conspiracy theorists, Noor told the court that she had "sexual intercourse " with the baby's father in this state — which resulted in "conception" of the child.
Miss Alfallah is asking the court to force Pacino to pay for any attorney fees or costs associated with this case.
As for child support, an exact amount isn't listed in this initial filing with the court. In California, the court must officially establish the parents and income of both parties before ordering child support. Obviously, in this situation, Al Pacino will be the one paying a monthly amount considering how much money he makes per year.
"The court may make orders for support of the children and issue an earnings assignment without further notice to either party," the document reads. But, most of the time the judge will make a determination of how much is owed based on a request made by Alfallah in the coming days or weeks. This is the first step in establishing support.
As we reported, the 83-year-old welcomed a baby son on June 6, 2023. The birth certificate states the baby was born at Cedar's Sinai Hospital in Los Angeles at 1:41 a.m. The family's OB-GYN is listed as Thais Aliabadi in Beverly Hills, who famously was featured on 'Keeping Up With The Kardashians' for delivering Khloe Kardashian's baby.
This is Al's fourth child, he shares 22-year-old twins with ex Beverly D'Angelo and an older daughter with ex-girlfriend Jan Tarrant. He has dated several other celebrities including Diane Keaton and Penelope Ann Miller. So how did they meet? "Pacino and Noor started seeing each other during the pandemic. She mostly dates very rich older men, she was with Mick Jagger for a while, and then she dated Nicholas Berggruen," says Page Six.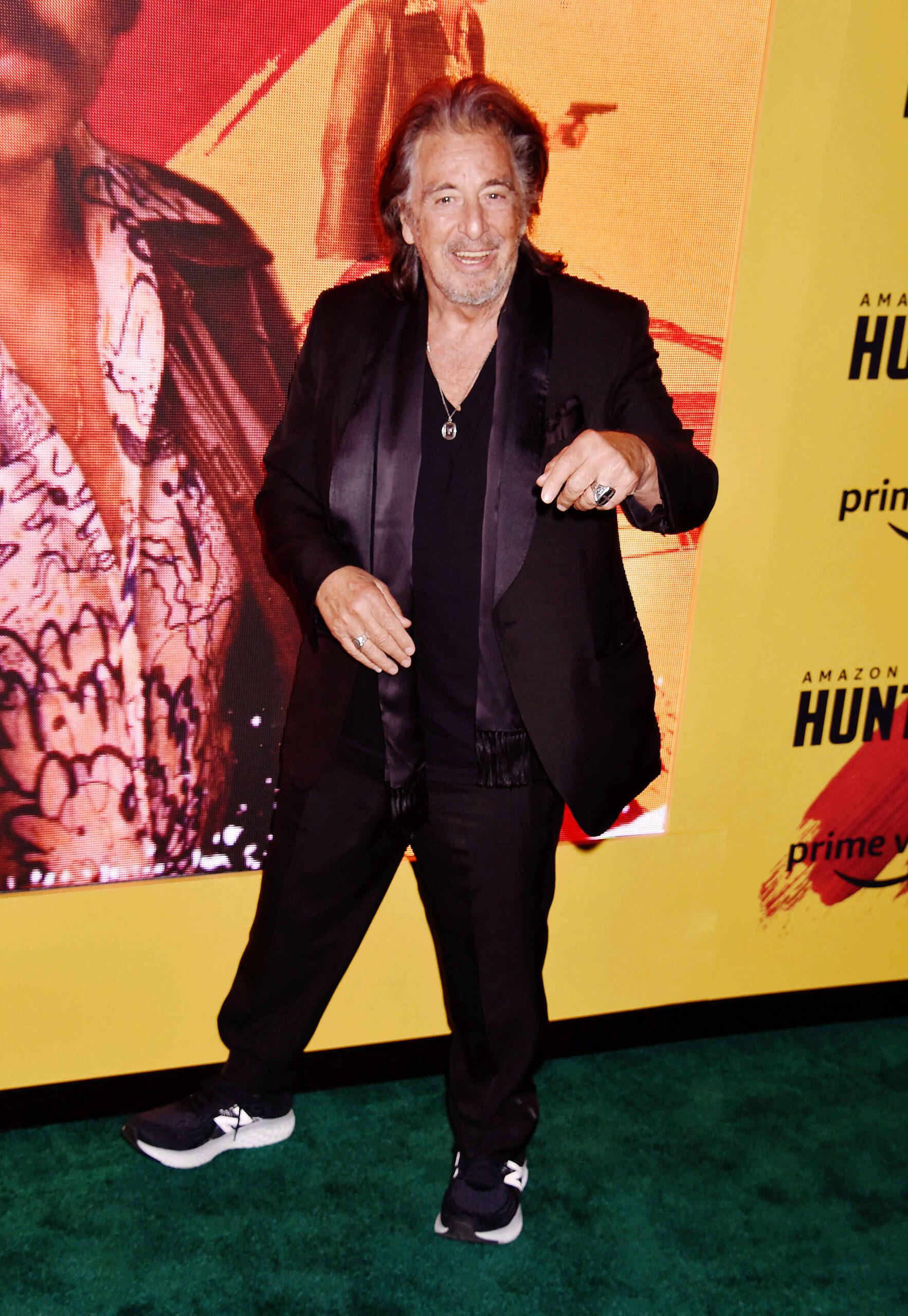 It should be noted, there is no evidence that Al Pacino is fighting this in any way. Because the former couple isn't married, this is the legal process to establish paternity and collect child support. If there is ever any issue with custody, this will be the venue to argue the case.