Heather Morris ensured that her late 'Glee' co-star Naya Rivera was remembered at the SAG-AFTRA & WGA protest.
The star, who played Brittany Pierce on the hit musical comedy series "Glee," was joined by other cast members in Los Angeles to fight for their rights. As the crowd gathered for change, the actress found a special way to honor her dear friend. 
Heather Morris Pays Touching Tribute To Naya Rivera At SAG-AFTRA & WGA Protest
Uniting in support of the strikes, the 36-year-old, in an Instagram post, documented the joyful reunion through a collection of photos and videos. Among the snapshots, the "Punk'd" guest host sported a Paper 8 t-shirt stating "Heather Morris is an actor" and held a sign featuring a quote from Rivera's Glee character, Santana Lopez. The sign humorously read:
"The only straight I am is straight-up broke." 
In a video, Darren Criss [Blaine Anderson] was captured singing and dancing to a song while Kevin McHale [Artie Abrams] grooved to the beat with twerking moves. Joining his former co-stars, Iqbal Theba [Principal Figgins] also grooved to the music. 
The collection of photos also included group snapshots of the entire ensemble consisting of Jenna Ushkowitz [Tina Cohen-Chang], Dot-Marie Jones [Coach Beiste], Becca Tobin [Kitty Wilde], Vanessa Lengies [Sugar Motta], Max Adler [Dave Karofsky], amongst others.
With Rivera's presence lingering, Morris captioned the carousel, "God these humans. We marched in solidarity's with the @sagaftra and @wgastrikeunite @wgawest @wgaeast. T-shirt by @paper_eight." 
While Dianna Agron [Quinn Fabray] was absent from the scene, she extended her support through a heartfelt comment consisting of a series of heart emojis. Morris's tribute was met with praise from fans who wrote words like, "Heather reppin' with a Santana Lopez sign is all I needed to see today," and "The glee reunion no one expected, but everyone is thrilled for."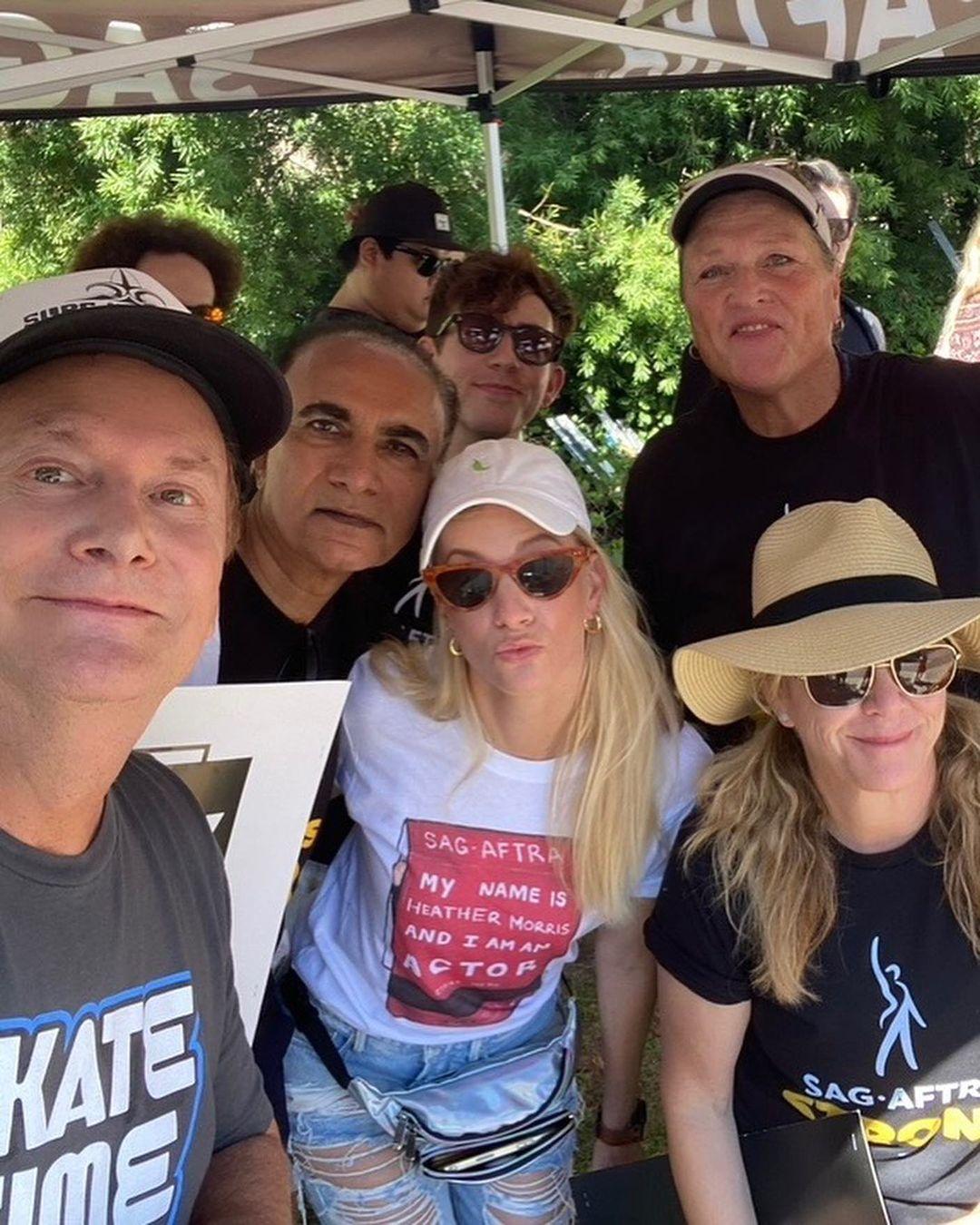 A third noted they were "OBSESSED WITH THE SIGN," while another emotionally stated, "Love that you took a Santana sign so that Naya could be there too ❤." Fans would recall that the late mother-of-one died in July 2020 after she disappeared while boating with her son Josey.
The star, who was 33 at the time of her death, was finally laid to rest on July 24, 2020, in a private ceremony at the renowned Forest Lawn Hollywood Hills Cemetery.
As indicated by Rivera's death certificate, acquired by The Blast, the cause of death was officially determined as "Drowning," with the timeframe listed as a matter of "minutes." 
The document further specified that "no other significant conditions contributed to her death." This disclosure was necessary because of the various conspiracy theories surrounding the model's passing, which speculated details beyond what happened. 
The legal paper also verified that the "At the Devil's Door" star met her unfortunate end at "Lake Piru" and added that she dedicated "32 years" of her life to the entertainment industry. 
Heather Morris Previously Shared A Heartfelt Tribute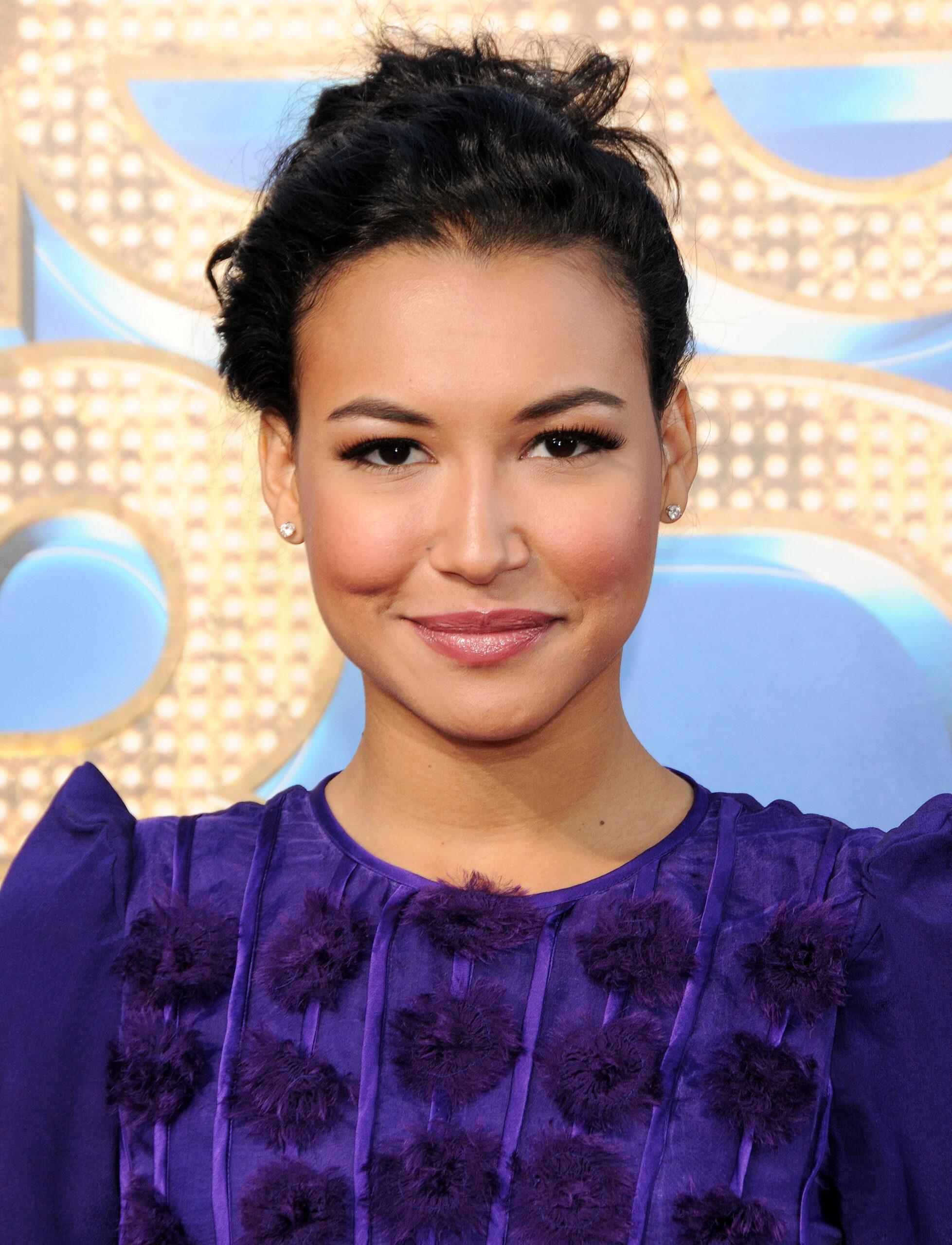 Following the untimely demise of the "Devious Maids" guest star, the mother-of-two took to Instagram to express her sorrow. The Blast reported that Morris uploaded a video in which she engaged in an interpretive dance to one of Rivera's songs. 
In the caption, she explained that it was "something very personal" before adding, "Grieving looks very differently on everyone… but one things for certain: I've felt it's hard to feel joy or keep busy when mourning without thinking that you're not honoring that person or you're forgetting about them."
The "DWTS" alum emphasized her dedication to honoring the "Sorry" artist's memory through her own life. She also referenced her husband Taylor Hubbell's reminder that "honoring someone can mean you're enjoying your life FOR them…"
Morris discussed her challenges with social media-related anxieties but highlighted her determination to establish a safe environment. She then acknowledged reaching 1 million followers on social media and mentioned how conflicted she felt about the reason behind the surge in followers. 
The dancer later realized that her audience had embraced her with "love and support." So she chose to commemorate reaching the milestone with a tribute to Rivera "with her music and her voice that will forever be my favorite."