Blac Chyna has left her fans shocked by the strides she has taken in her physical journey. 
The ex-reality star has proven her commitment to revamping her life, having chosen to undo her previous cosmetic enhancements. To that end, she kicked off this week by dissolving the fillers in her face, and she shared multiple videos that showcased a closer insight into the procedures.
Blac Chyna's Face Is Gradually Shifting To What It Used To Be
Since she seemingly found the light, Chyna has been hard at work changing certain features of her life and body. About that, the model went under the laser beam to melt the fillers that she previously placed in her cheeks to make them fuller.
In a video posted by Allure Laser, the medical spa that undertook the task of dissolving the fillers, the 35-year-old is seen lying in bed with a fur-like product wrapped around her body. Starting off the clip, she explained that she wanted her fans to "see" the process of taking out the cosmetic enhancement.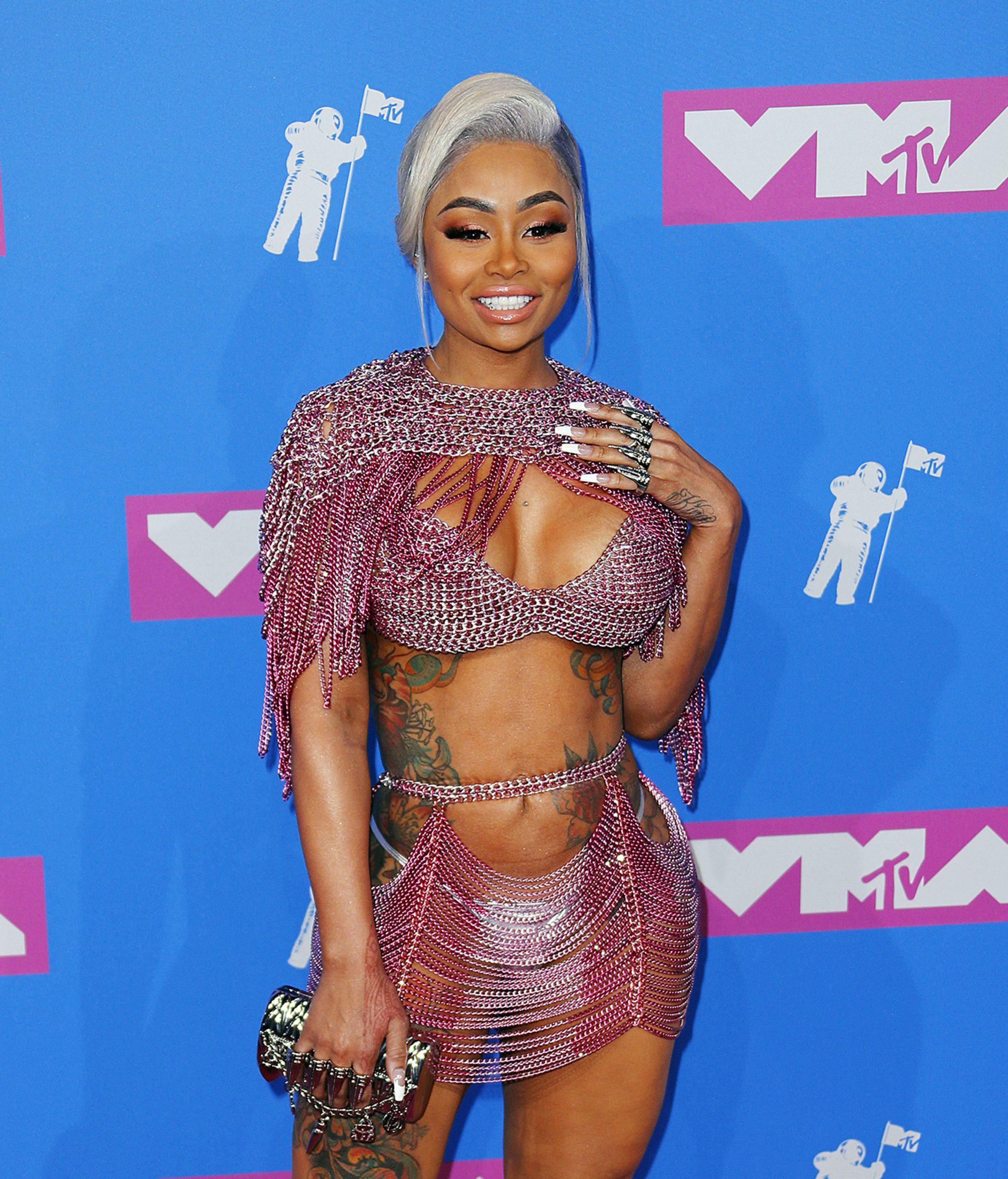 As she wrapped up her chitchat, an aesthetician asked if she was ready to get started before poking her lower chin with a needle. The feel of the foreign object resulted in Chyna flinching, shutting her eyes, and letting out a suppressed scream. The spa's handler wrote in the accompanying caption:
"Dissolving Fillers 💉✨ Sometimes patients are unhappy with filler results, or the filler has been poorly injected, luckily Hylenex can dissolve fillers. We thank @blacchyna for trusting us over the years."
The candid update touched a few people's sentiments, including this one that gushed in the comments, "GIRL! Beauty looks painful. But you were beautiful to begin with. I'm so happy for you. Keep going. God won't put you through more than you can bare [SIC]. You are a Queen and no one on earth can knock your crown off. Girl I'm so proud of you. Such a stunning woman."
Amid the outpour of praise, the footage reappeared on Chyna's Instagram Story alongside the write-up, "Thank you so much @armitaamini for reversing my face fillers. I'm taking them out and this was my 6th treatment overall."
While the first two Stories featured the aesthetic injector working on her right side, the last showed her moving to the other side, which luckily did not contain too many fillers.
Even though the "Rob & Chyna" alum's journey to rebranding began several months ago, she only opened up about how the cosmetic surgeries she had performed in the past did not reflect her true self last week. The Blast noted that the mother-of-two had stated:
"You have to think about it like this… I could look at you and make any assumption right until you start speaking to me. So my thing is before you even start talking to me or give me a chance I want you to see, 'OK this is a well-rounded woman.'"
View this post on Instagram
Continuing the conversation, she clarified that her fake body had placed her in "this category when that's really not who I am internally," adding that her initial thought for undergoing the procedures "was always something to set a trend."
The Lashed By Blac Chyna Founder Has Rebuilt Her Old Bond With Her Baby Daddies
Aside from making changes in her physical attributes, Chyna has also become dedicated to building a better relationship with her former partners and baby daddies, television personality Rob Kardashian and rapper Tyga.
While she shares her first child, ten-year-old King Cairo, with Tyga, whom she was briefly engaged to, her second child, six-year-old Dream, is from her relationship with Rob. 
As The Blast observed, the socialite had granted an interview where she touched on parenting her "smart" kids and working things out with her former lovers. Starting with a reflection on her feud with Rob, she expressed:
"I feel like with everything — time heals everything, and people change, and situations change, and you get to see the situation for what it is, and the situation is Dream." 
As for the "Taste" rapper, Chyna pointed out, "And also too, let's not leave out King and also co-parenting with Michael (Tyga) too, with King, so I feel like, as long as my kids are good and happy on both sides, that's all I care about as a parent."