Riley Keough, the firs daughter of the late Lisa Marie Presley and Danny Keough, has much to say about her only child whom she welcomed via surrogacy in August 2022.
News of the child's birth circulated after Ben Smith-Petersen, Riley's husband and the father of their child, revealed so in the tribute read on behalf of his wife at her mother's memorial.
Motherhood is the only thing the phenomenal actress ever wanted to get right, and she recently shed light on why she opted for surrogacy while touching on the tot's ties to her grandfather, Elvis Presley.
Riley Keough Named Her Daughter After Her Grandad Elvis Presley's Birthplace
Riley certainly had no doubts or fears about going with surrogacy to birth her baby girl, and she tells Vanity Fair in a recent interview, stressing that it was "the best choice" at the time.
"I think it's a very cool, selfless, and incredible act that these women do to help other people," the "Magic Mike" star said. "I can carry children, but it felt like the best choice for what I had going on physically with the autoimmune stuff." 
She then spoke of her child's name — revealing it as Tupelo Tupelo Storm Smith-Petersen— and its connection to the late Elvis, whose birthplace in Mississippi is of the same name.
The 34-year-old explained, "It's funny because we picked her name before the Elvis movie. I was like, 'This is great because it's not really a well-known word or name in relation to my family—it's not like Memphis or something."  However, when the "Elvis" movie was released, Tupelo was constantly mentioned, causing Riley to groan, but she eventually seemed fine with it.
Another family member "The Good Doctor" actress tributed through her daughter is her deceased brother, Benjamin Storm Keough, using his middle name. Benjamin died when he was 27.
Riley's baby girl is an exact copy of her devoted partner Ben and according to "The Runaways" star, she is "literally like someone shrunk my husband, and that's our baby." Still, Tupelo inherited her mother's eyes, smile, and hair.
Dishing on motherhood, Riley confessed how important being a good parent was to her as she wanted to try her best for her daughter. In her words:
"This is the thing in my life so far that I have really wanted to, quote-unquote, get right. I don't think you ever can be a perfect parent, but I would like to be the best mom for her that I can be. That's.…very important to me."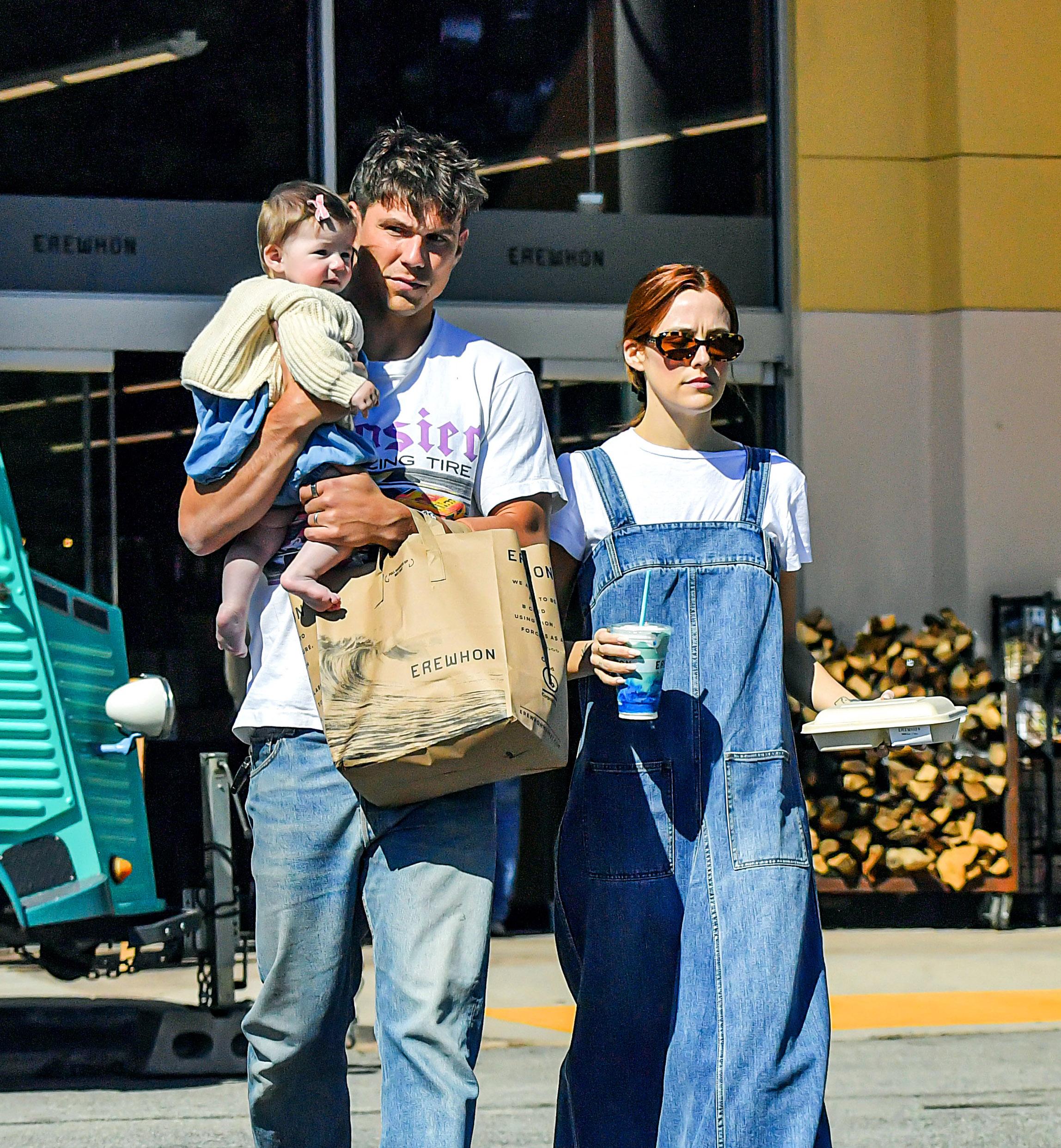 Although the "Mad Max" star did not mention any connection between Tupelo and her late mother, it seems the little one shared a bond with her late grandmother before her tragic passing, as observed during Lisa's funeral.
Lisa Marie was buried beside her son Benjamin at the Meditation Garden in the Graceland family graveyard. The burial site also contains Elvis, his mother, Gladys, and his father, Vernon. During the funeral in January, Riley was so heartbroken that her husband had to help deliver her eulogy, during which he revealed that they had made the "Now What" creator a grandmother before she passed.
"Thank you for showing me love is the only thing that matters in this life," the tribute read. "I hope I can love my daughter the way you loved me, the way you loved my brother and my sisters."
The touching note further conveyed Riley's gratitude for everything her mother did in raising her and her siblings.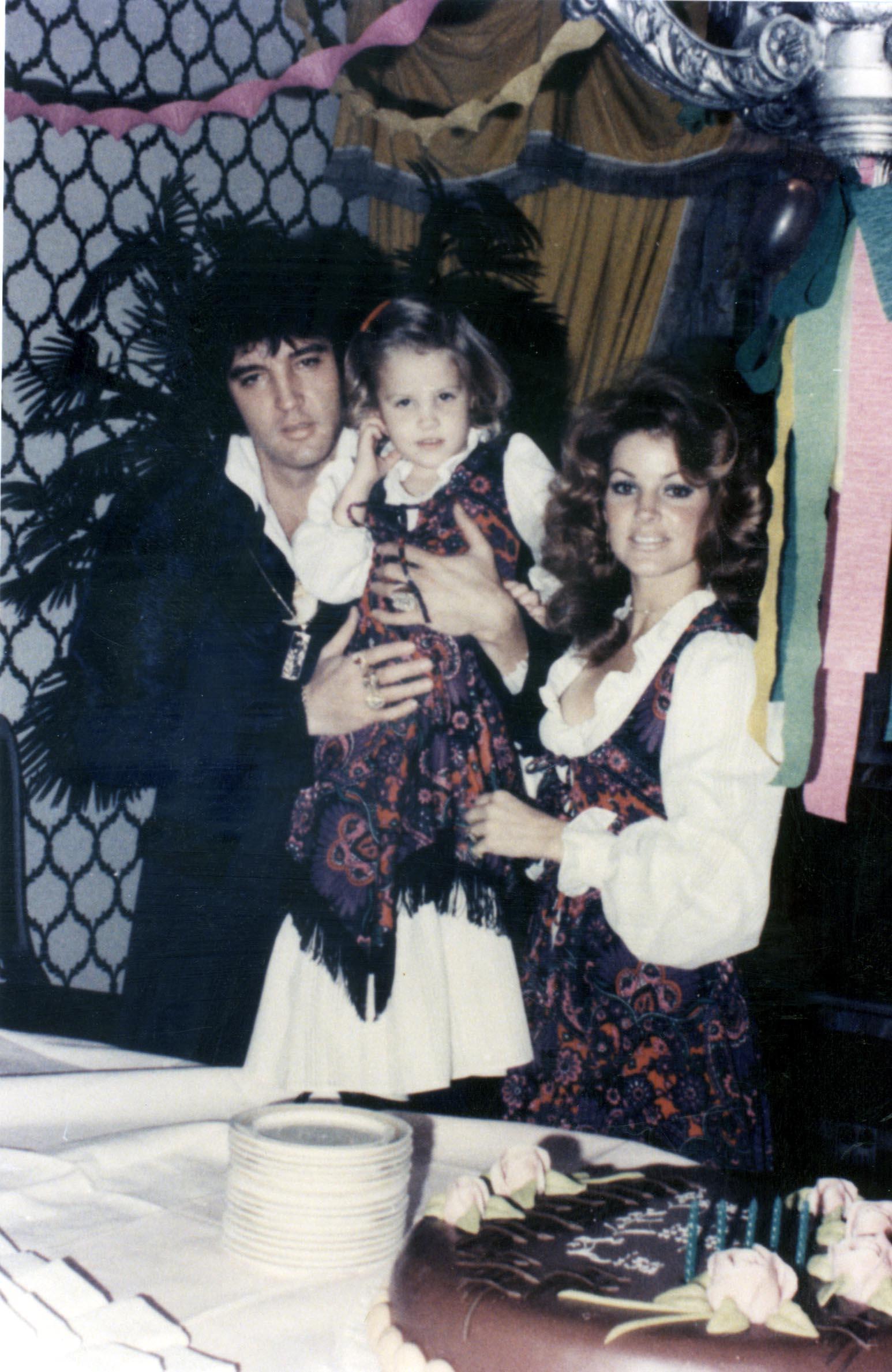 'The Girlfriend Experience' Star Celebrated Her Late Mom On First Mother's Day Since Her Passing
This year's Mother's Day was quite heartbreaking for Riley as it marked her first without her mom, Lisa Marie.  She celebrated the special milestone by paying homage to the deceased musician on Instagram using a throwback photo of her parents brimming with joy as they posed with her as a newborn.
In the caption, the "American Honey" actress went for a short heartfelt declaration of love that read, "Lucky to have had the best and most deeply loving mama I could have asked for." 
Many fans joined her in honoring the outstanding LMP, with one commenter proclaiming that the "Storm & Grace" star was undoubtedly proud of the woman her daughter grew up to be.
The fan also penned, "May you feel peace and comfort today and enjoy your Mother's Day!! Have a feeling you are one amazing Mama, too!!"