Olivia Munn and John Mulaney continue to grow stronger in love and maintain their intense chemistry both on and off social media.
The pair, who were acquaintances for nearly a decade, became romantically involved with each other in 2021 after Mulaney ended his relationship with his wife of six years, Anna Marie Tendler. 
Later that year, the lovebirds welcomed their first child, Malcolm Hiêp Mulaney, and have since maintained a low-key life at home with their son. However, on rare occasions, the sweethearts flaunt their love life to the delight of their fans.
Olivia Munn Is Glowing As She Steps Out With Her Man
The "Ride Along 2" actress was all smiles with her partner, Mulaney, as they attended Dwyane Wade's induction into the NBA Hall of Fame. Showing off her high-class fashion, she took to her Instagram to upload a carousel of photos of herself and her boyfriend looking breathtaking at the star-studded event.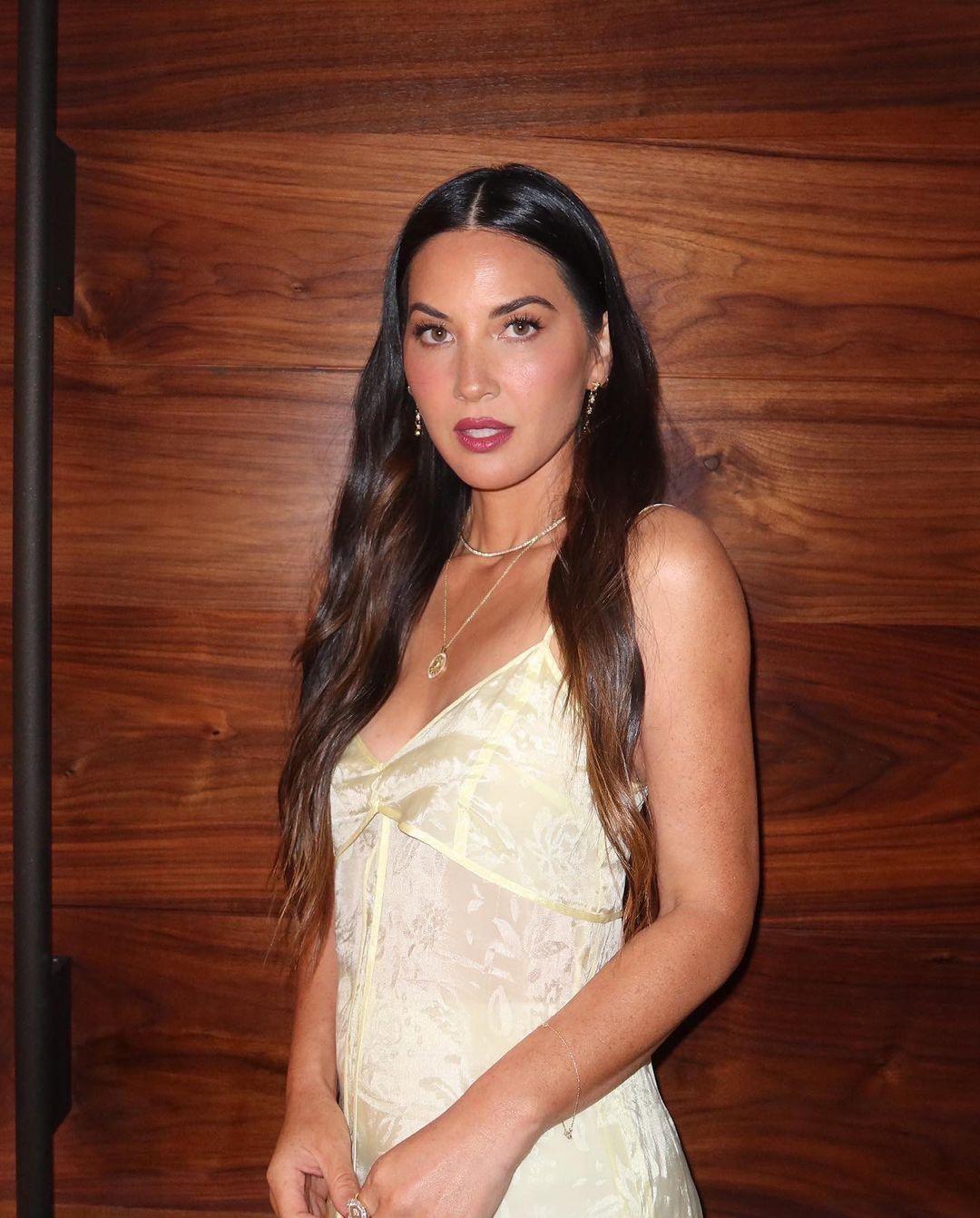 In the snaps, Munn looked stunning, wearing a pale yellow silk dress with a matte print of budding leaves and flowers. The sleeveless style featured thin upper straps, including a solid silk-lined bodice.
Accessorizing her outfit, she opted for gold pieces of jewelry, consisting of a fancy-looking two-piece necklace, a delicate bracelet, a diamond-lined gold ring, and drop earrings. 
The brunette beauty wore her hair in a center part, allowing her luscious curls to cascade down to her bust. She was also fully glammed, rocking warm-toned makeup. The mom of one seemed to have loved her elegant appearance as she struck signature poses in different slides. 
Giving fans a view of her expensive-looking footwear, she posted a short clip revealing gold high-platform sandals she wore to elevate her ensemble. The last slide, however, caught fans' attention. Munn posed for the camera with her partner, Mulaney, who stood beside her and had his arms crossed together.
Wearing a collarless white shirt with a black blazer and dark gray wool trousers, the stand-up comedian had a bright smile plastered on his face while Munn affectionately stared at her man and grinned widely at him.
Captioning the post, Munn penned, "Had so much fun celebrating @dwyanewade's induction into the Hall of Fame last night! Congrats D! 🤩🏀." As anticipated, fans of the "Predator" actress were quick to rush into her comments section to express their adoration for her lovely family.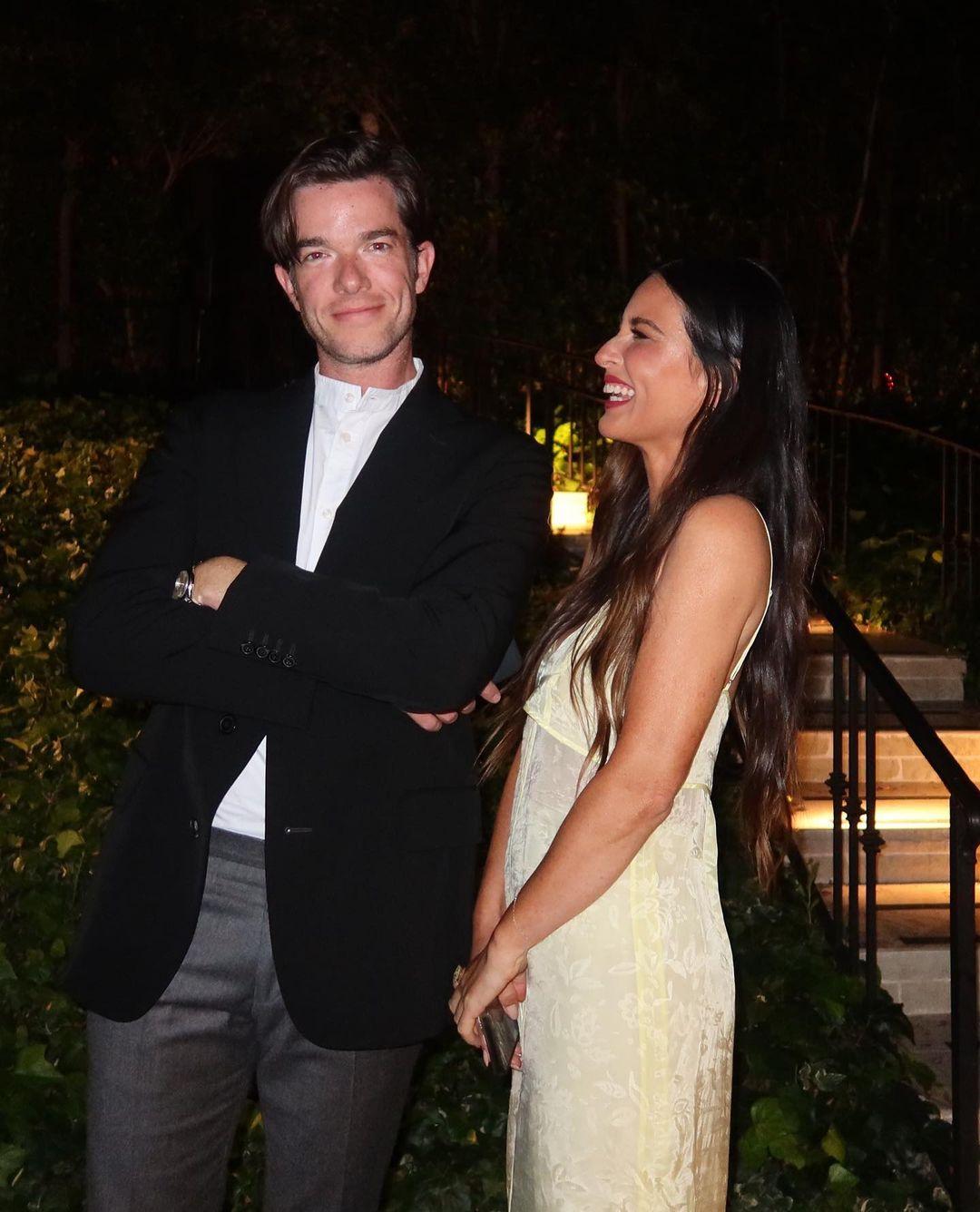 One fan wrote, "That last picture makes me so happy to see. Anyone can see that is absolute adoration. ☀." Another penned, "Mom and Dad's night out 😍," to which Munn replied, writing, "We couldn't believe how late it got lol."
A third fan gushed, "God damn you're so beautiful and you and John are such a great looking couple 😍🥰💖." One admirer added, "You seriously look like a beautiful goddess!!!! 😍 my heart ❤️."
A fifth commenter wrote, "Love your whole look, gorge! Also saving this pic to keep a reminder that I'm growing my hair. 😍" Another chimed, "That dress is gorgeous!!! You guys look great!!" "I remember seeing her on attack of the show and it was obvious she would be a big star," expressed a staunch supporter.
This is Munn and Mulaney's most recent outing without their almost two-year-old, making it the perfect date night. Last month, the pair earlier embarked on a well-needed family vacation with their son to the city of Idaho, famously known as the "The Gem State."
Taking to her Instagram page to update her fans on her family outing, she posted a series of photos displaying herself, her partner, and Malcolm having the time of their life, surrounded by nature.
For the occasion, the "X-Men: Apocalypse" actress donned matching outfits with her son, comprising brown dungarees, a white shirt, and complementing brown shoes.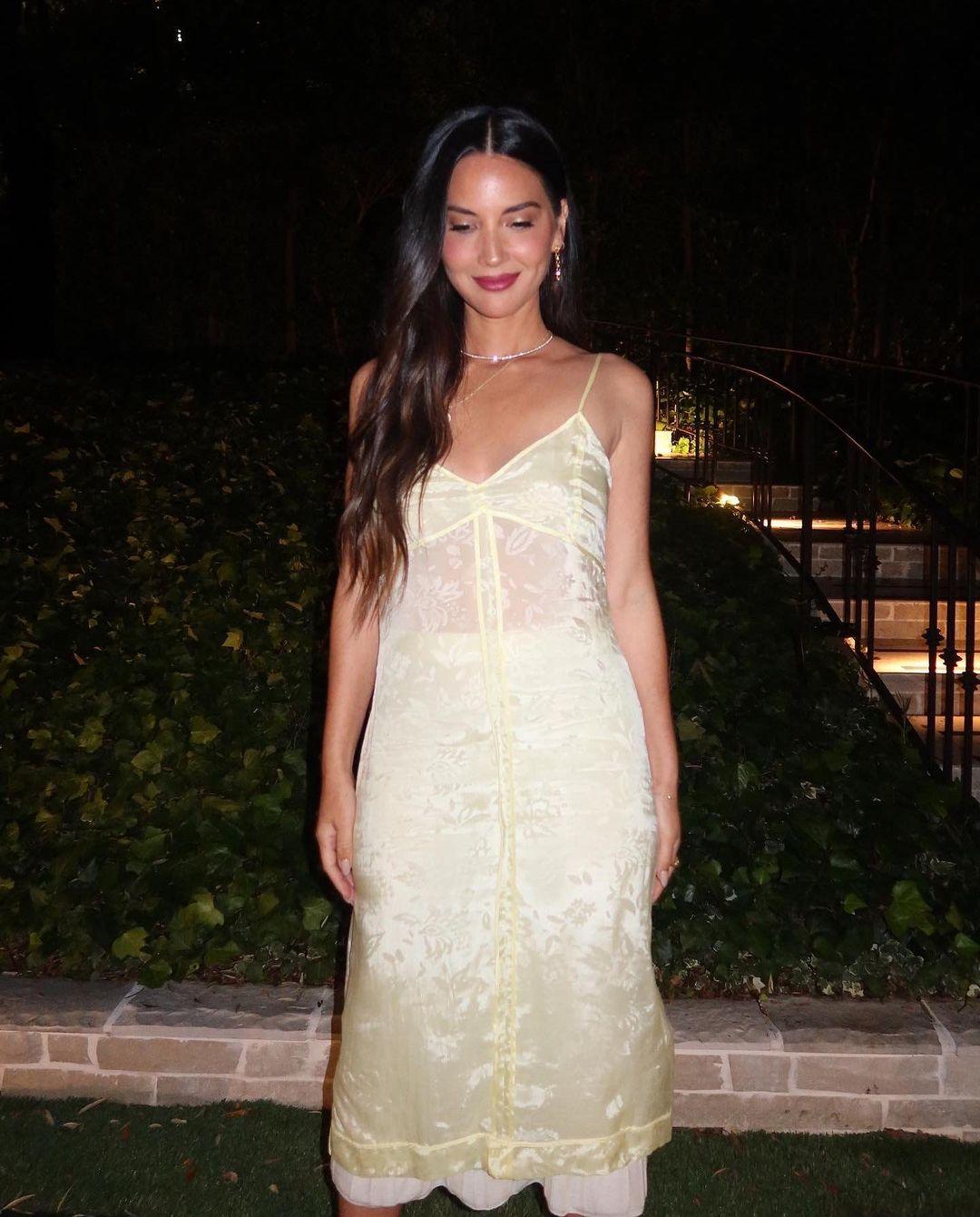 They were captured in the first slide on a field with the actress sitting while the toddler stood, facing the ground. The little one was also seen in the following slide squatting and rocking a brown baseball cap. In the third slide, Mulaney crouched and lovingly held his son from behind as they looked at a fish in a pond.
Additionally, a striking snap revealed a back view of Munn and her son squatting in matching dungarees, followed by a shot of the child laughing as he ran on the field.
Munn Detailed Feeling 'Comfortable Again' After Postpartum Struggle
While the talented actress adores the family she has made with Mulaney, she experienced the not-so-great realities of motherhood after welcoming her son, especially regarding her postpartum body.
The former TV host, being transparent with her fans, posted a video of herself getting dolled up to attend the wedding of award-winning journalist Kelley L. Carter on her Instagram Story.
In the clip, Munn effortlessly exuded gracefulness and sophistication as she sported a chic dark gray ensemble and rocked loose wavy curls. She accessorized her fit by wearing a chunky silver necklace and rings to compliment her nude-toned makeup.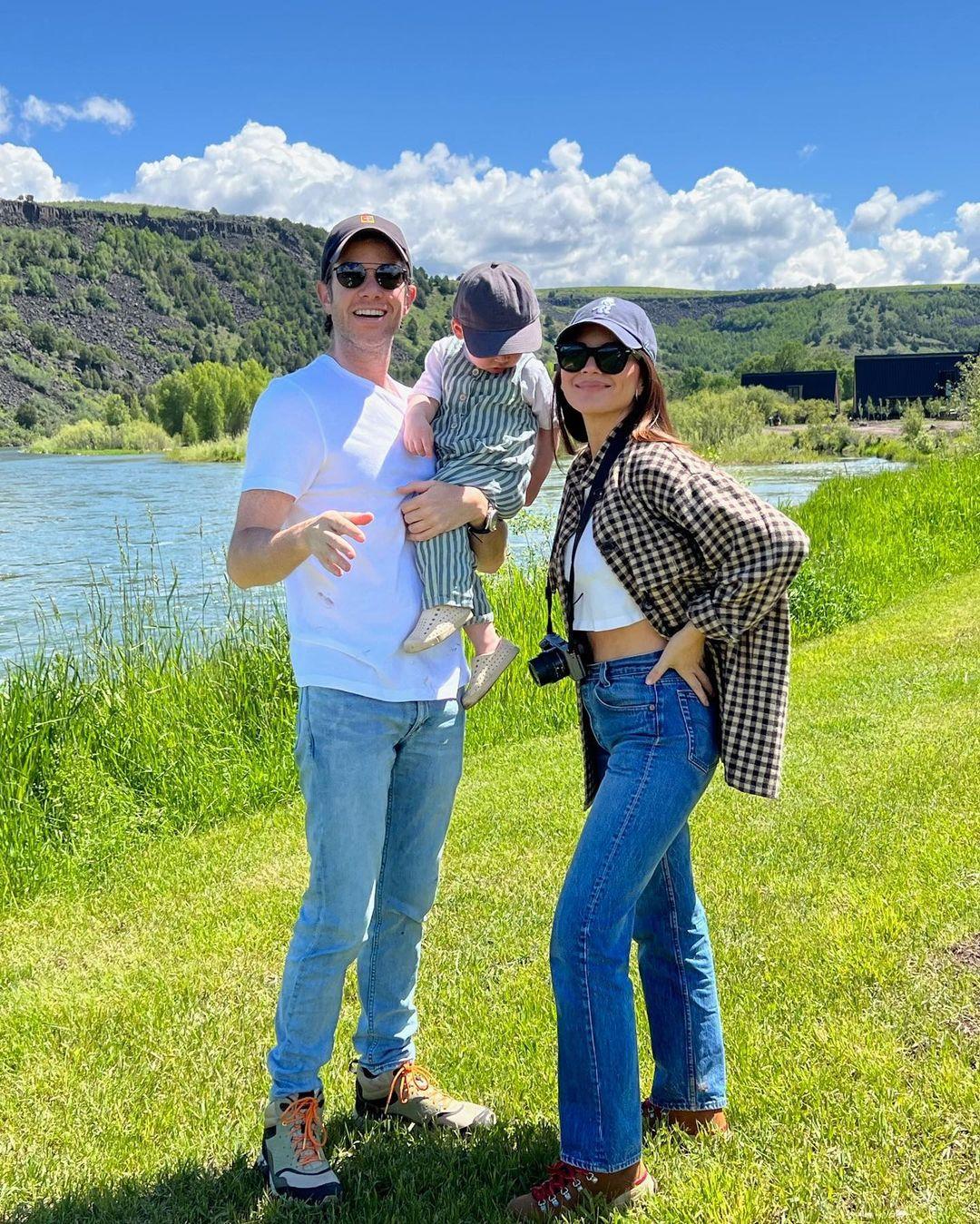 Giving context as to the reason for sharing the video, she revealed in her caption, "I've been dreading getting dressed again. My baby is 19 months old, but postpartum was rough for me (a full year), and another six months waiting for my skin, hair, and body to return. I felt comfortable in my skin again."