Olivia Munn and her partner John Mulaney seem to know their onions regarding fashion, and they are passing that on to their nearly two-year-old son Malcolm.
As fans are aware, the pair never fails to share heartwarming and hilarious family moments, including the hilarious ones which Munn recently did, poking fun at her boys' appearances and jokingly comparing them to a show's characters.
Olivia Munn Says Mulaney And Malcolm Look Like Logan Roy And Tom In 'Succession'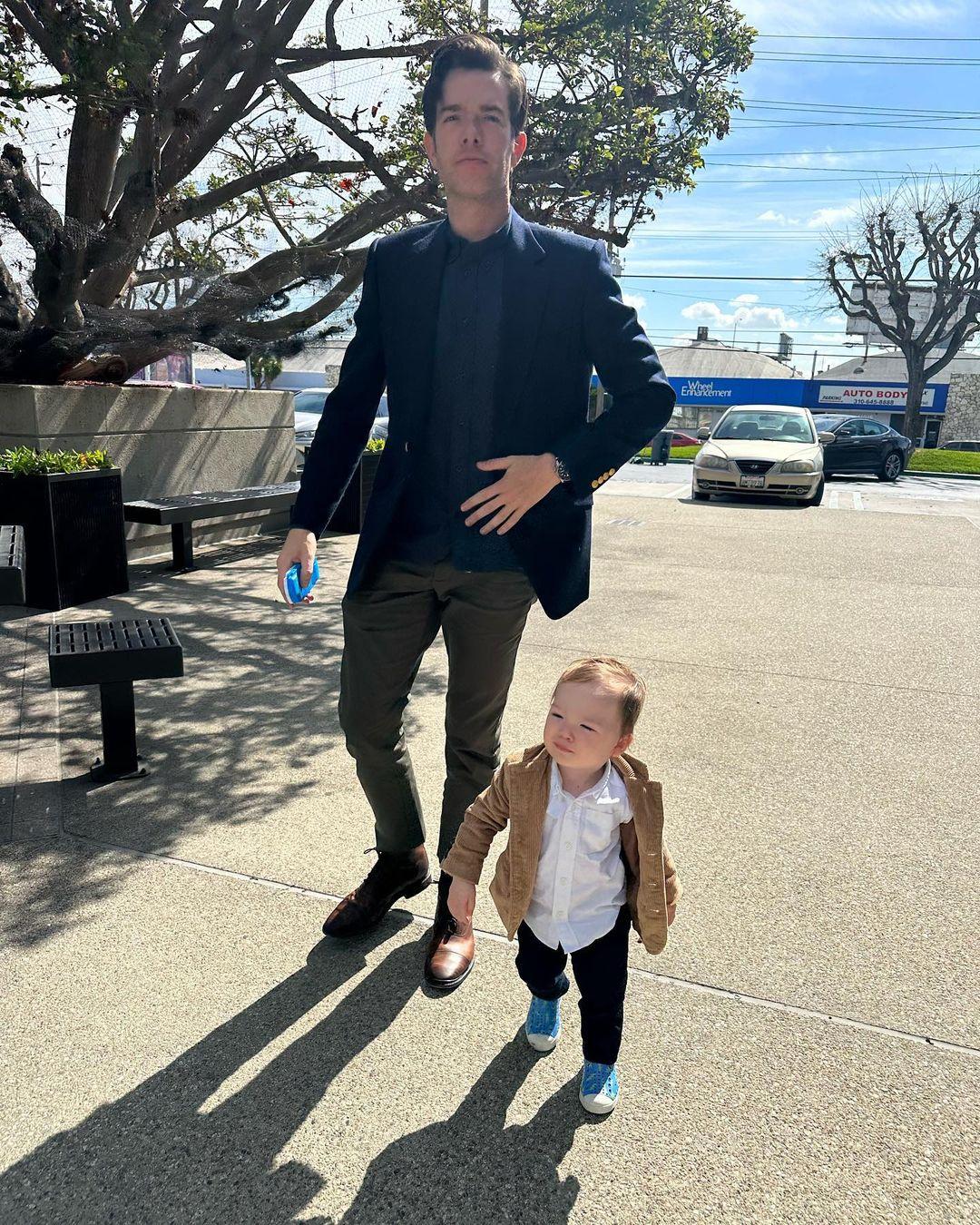 The Oklahoma native was having a field day as she poked fun at her baby daddy and son, who stepped out for an appointment looking dapper in coats. Mulaney shared details of the outing on his Instagram, using two pictures featuring himself and Malcolm at the United States Customs & Border Patrol Office.
In the first slide, the duo was photographed in a car park, walking toward the camera with the comedian rocking dark pants and a matching shirt and coat. Similarly, Malcolm, born in November 2021, looked stylish in dark pants, a white shirt, and a brown jacket paired with blue and white sneakers.
He looked pretty serious as he walked beside his father, just like in the following picture where, this time, their backs were turned towards the camera, and they strolled on a corridor.
Malcolm walked briskly like he had somewhere important to be while his dad was captured looking down at him. "Someone's got an appointment with Global Entry," Mulaney wrote in the caption before the post was flooded with over 212k likes.
Naturally, many also took to the comments to gush over the father and son pair, including Munn, who referenced two characters from the HBO show "Succession." She joked, "Malcolm looks like Logan Roy, and you look like Tom."
One fan noted that the youngster walked like he owned the place, while another commended Malcolm's dressing, particularly his "solid coat game." A commenter then jokingly wondered, "Why is he walking like he's about to fire everyone in the building" before two admirers hailed the little one's swag. 
One remarked, "Toddler swagger," and another exclaimed, "That absolute swag this kid has!" At the same time, a follower quipped, "His kid walks like such a boss."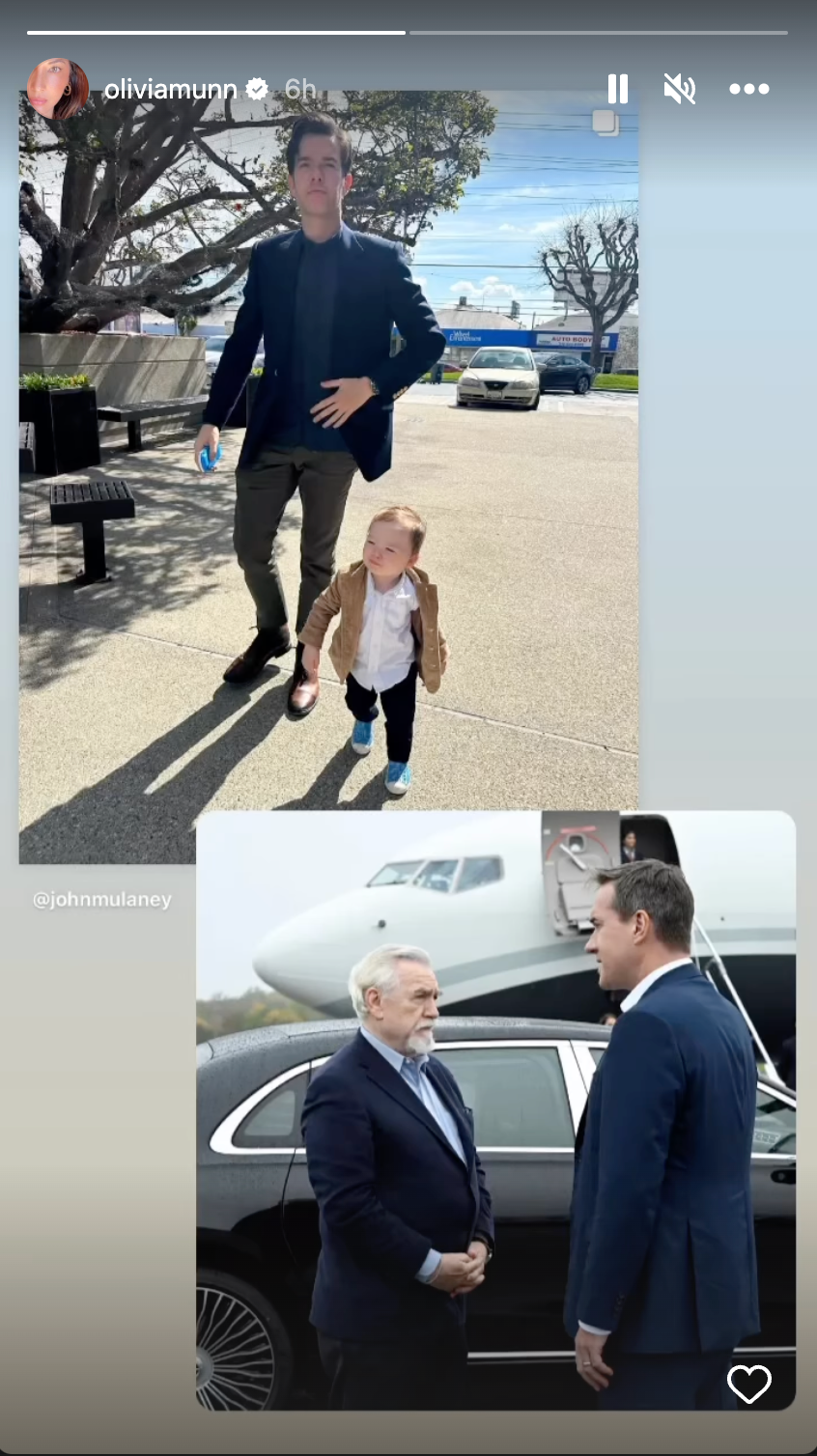 The former "Attack of the Show!" host wasted no time reposting the photos on her Story. She shared the first image alongside a picture of the "Succession" characters she mentioned in the comments. The characters were captured facing each other like conversing in front of a car and an airplane.
She also shared Mulaney's second snapshot and wrote beneath it, "It looks like John's his lawyer and Malcolm is unafraid of jail lol." While Malcolm may have appeared fearless about jail, he was once seen looking unhappy about his parents banning him from using phones.
Per The Blast, Munn filmed the boy's reaction when she took the device away, showing him protesting passionately. As seen in the clip, he stretched out his hands in an attempt to grab the phone while saying "No" loudly before echoing the word with a softer tone.
His mom found his expression amusing as she laughed in the background, leading him to grin and dance in his chair. "When he pushes it too far with the last 'No,'" the 42-year-old actress wrote across the clip before expressing in the caption:
"This is the first time Malcolm ever said no, and even he couldn't take himself seriously. He wanted the phone, but we made a new rule: no more phones or tablets unless it's a code red emergency like a long travel day."
The 'Big Stan' Actress Enjoyed A Las Vegas Trip With Her Son While Looking Hot
Munn went on a trip last month to Las Vegas with her baby boy, and she unsurprisingly blessed her followers with views of her look amid the voyage.
"Vegas lately…," she captioned the series of shots which detailed her lovely outfits and activities during her stay.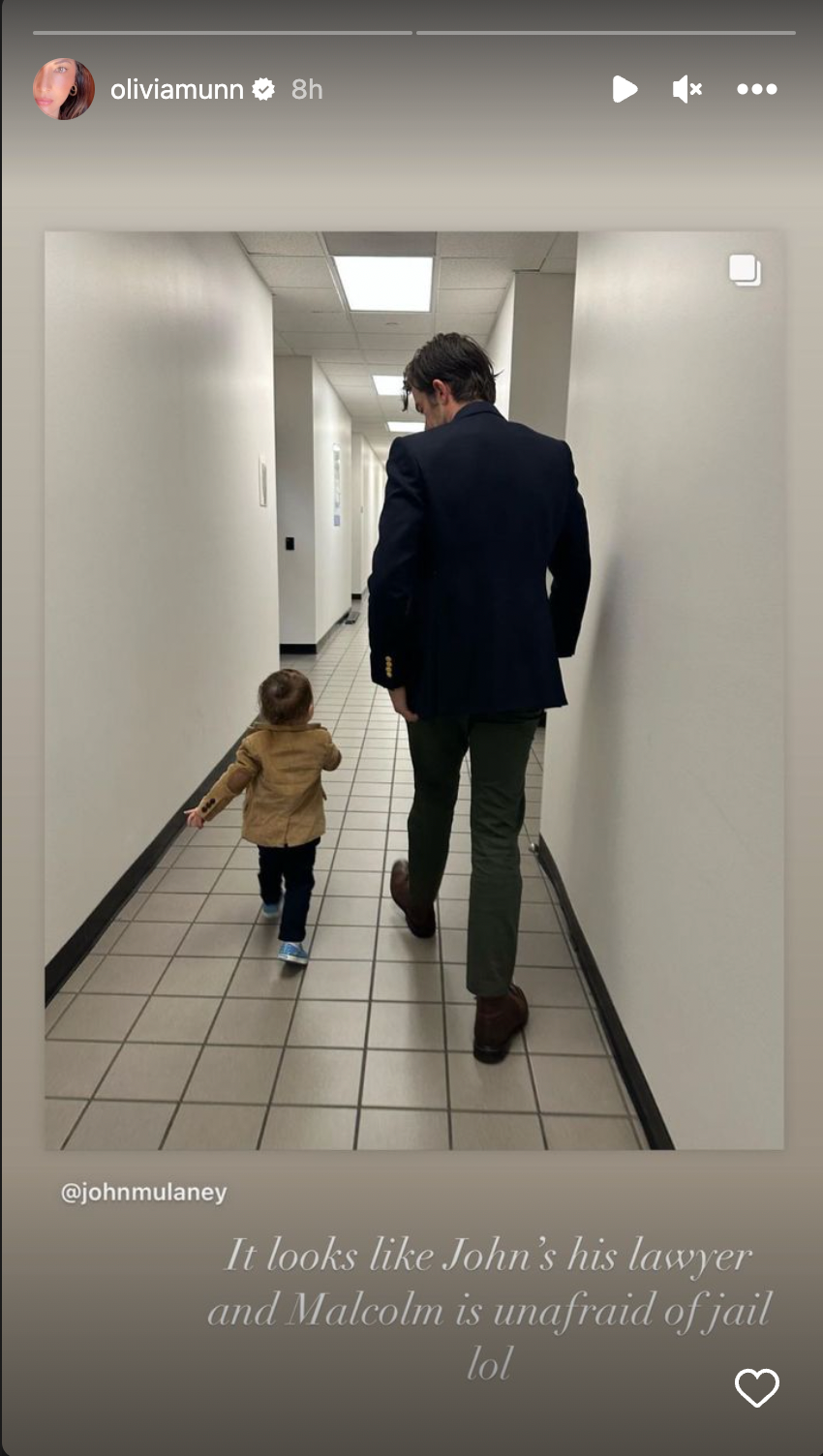 One of the snaps showed her in a sultry off-the-shoulder ombre blouse tucked into body-hugging denim pants, and another picture featured her in a tiny gray bikini, flattering her bosom and taut stomach.
Other parts of the carousel showed the University of Oklahoma alum's son and partner, including one showing Malcolm soaking his feet in a pool. Fans were all over the post in no time, with the majority labeling her as the "hottest," including one who called her a "sexy beautiful woman."