Jada Pinkett Smith's hair is seemingly making a "comeback," which she's pretty excited about. The actress shared new photos on social media and wrote that she's still watching the hair growth. Jada has been open about her Alopecia condition for many years, which causes bald hair spots.
Jada's alopecia was the butt of a joke made by Chris Rock that caused her husband, Will Smith, to slap the comedian at the 2022 Oscar Awards. She recently announced that her new memoir, "Worth," will be released worldwide in October. 
Keep on reading to learn more.
Jada Pinkett Smith Shares Hair Growth Updates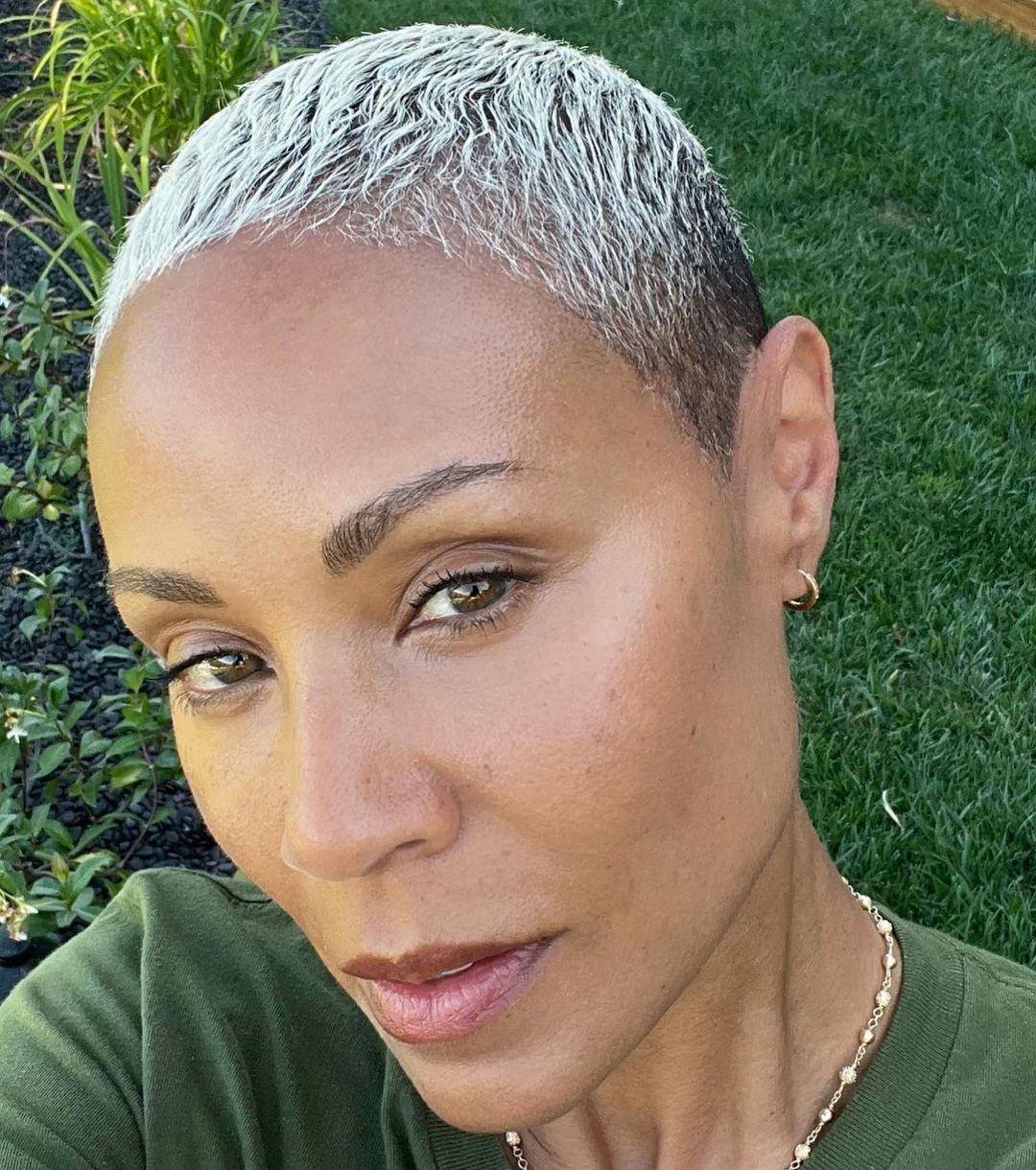 One of Jada Pinkett Smith's most recognizable features is her bald style, but that's now changing. She recently posted new photos on social media, which showed that her hair has significantly grown back in. 
The caption read, "This here hair is act'n like it's try'n a make a come back. Still have some trouble spots but — we'll see."
The first photo Jada posted showed a "past" version of herself smiling into the camera while wearing a diamond necklace and white jacket. The second one, which she tagged as "present," focused more on her growing hair, which was mostly bleached into a platinum blonde color.
The "Girls Trip" star has been open about her Alopecia condition for several years. Alopecia is the medical term for baldness and is a condition that causes balding spots on the scalp and hair loss. It currently has no cure or long-term treatment.
Jada Pinkett Smith Is Releasing A New Memoir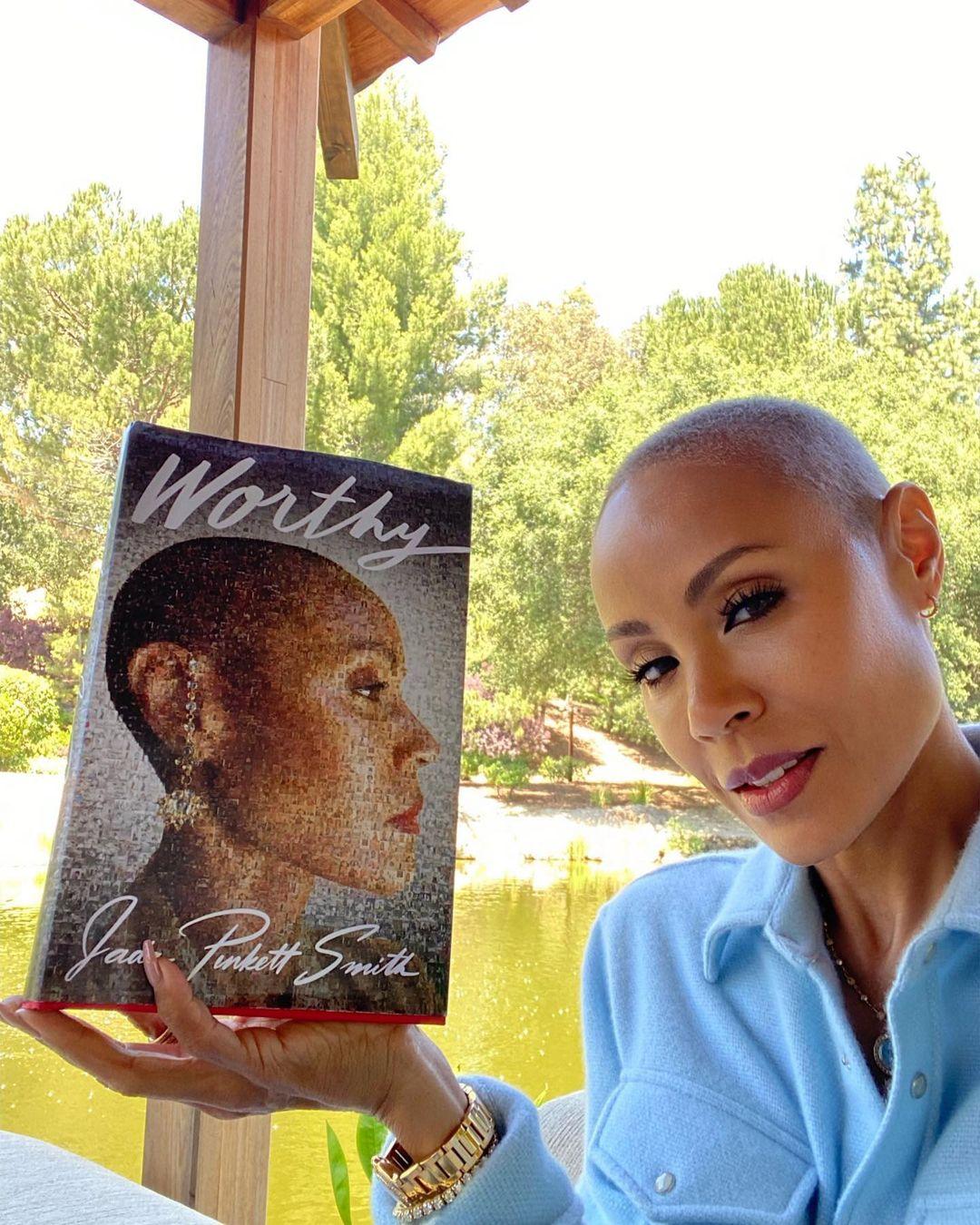 Jada previously showed off her hair growth in an Instagram post about her upcoming memoir. In it, the 51-year-old announced the new book, Worth, would be released worldwide this October. The actress is also going on a book tour after the memoir debuts, which she spoke about to People Magazine.
During the interview, Jada said the memoir was "an adventure, a search for love and self-worth." The TV personality revealed that she started writing in December 2021 after receiving "divine advice" from above.
She said, "It was just like, the idea of being willing to take full responsibility for my story, through and through. And doing it with grace and love. For myself and for others."
"I had so many people encourage me to write a book. But I was believing that my journey was not a worthy journey. But when I saw it on paper — I couldn't help but look at myself and say, wow. What a life," Jada concluded.
She's Been Open About Her Alopecia Journey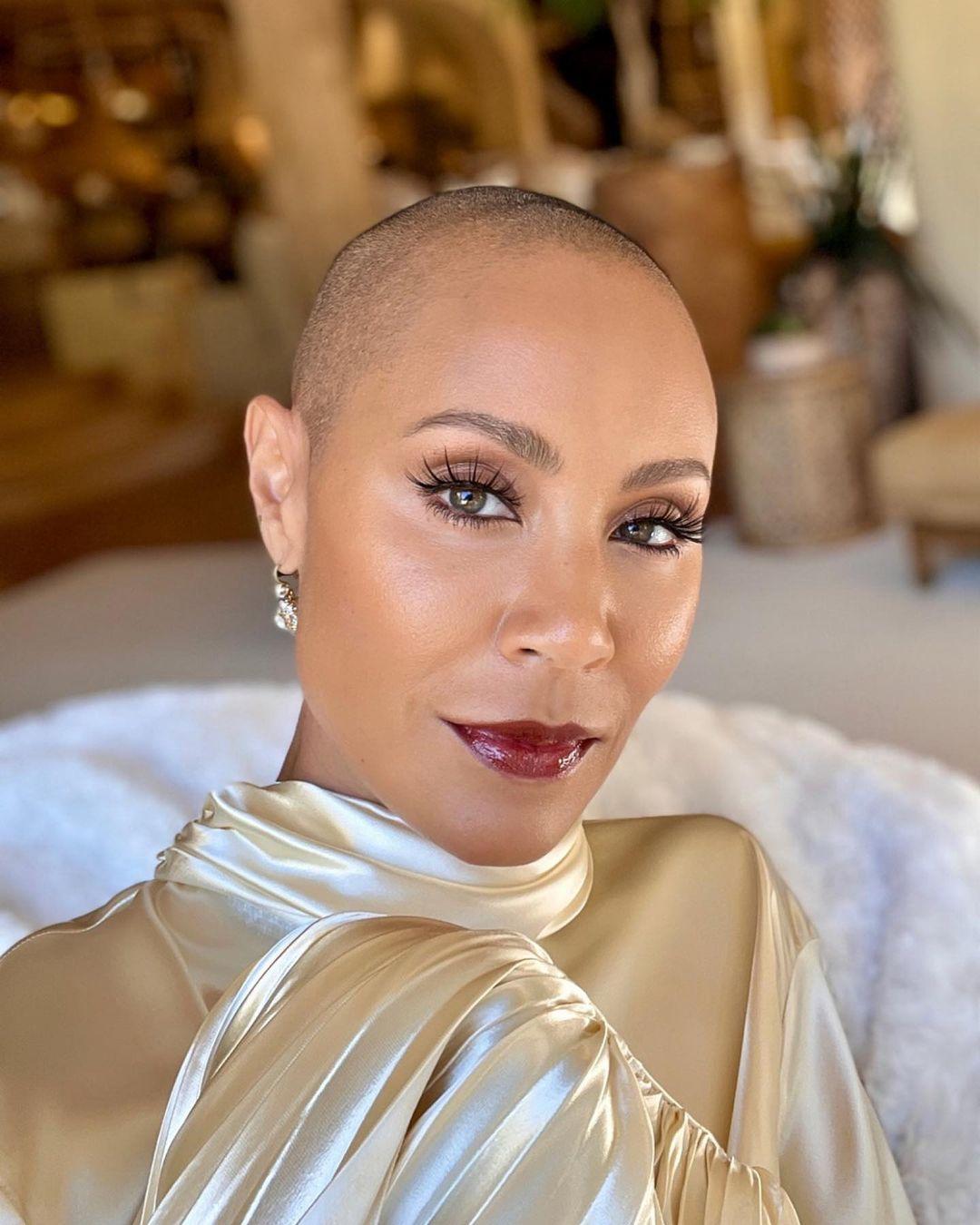 In 2022, Jada celebrated her bald beauty with an Instagram post celebrating others who are bald like her. She posted a smiling selfie showing off her head and captioned it, "Happy Bald is Beautiful day to all my brothers and sisters with no hair," along with several heart emojis.
The "Girls Trip" star first revealed her hair loss and alopecia condition during a 2018 episode of her "Red Table Talk" show. In 2021, she opened up further about her bald spots in an Instagram video. The video featured Jada showing fans one of the spots she'd lost hair significantly.
She said, "Now at this point, I can only laugh. Y'all know I've been struggling with alopecia and just all of a sudden one day, look at this line right here. Look at that." Jada also captioned the video, "Mama's gonna have to take it down to the scalp so nobody thinks she got brain surgery or something. Me and this alopecia are going to be friends… period!."
Jada Pinkett Smith's Hair Incident At The 2022 Oscars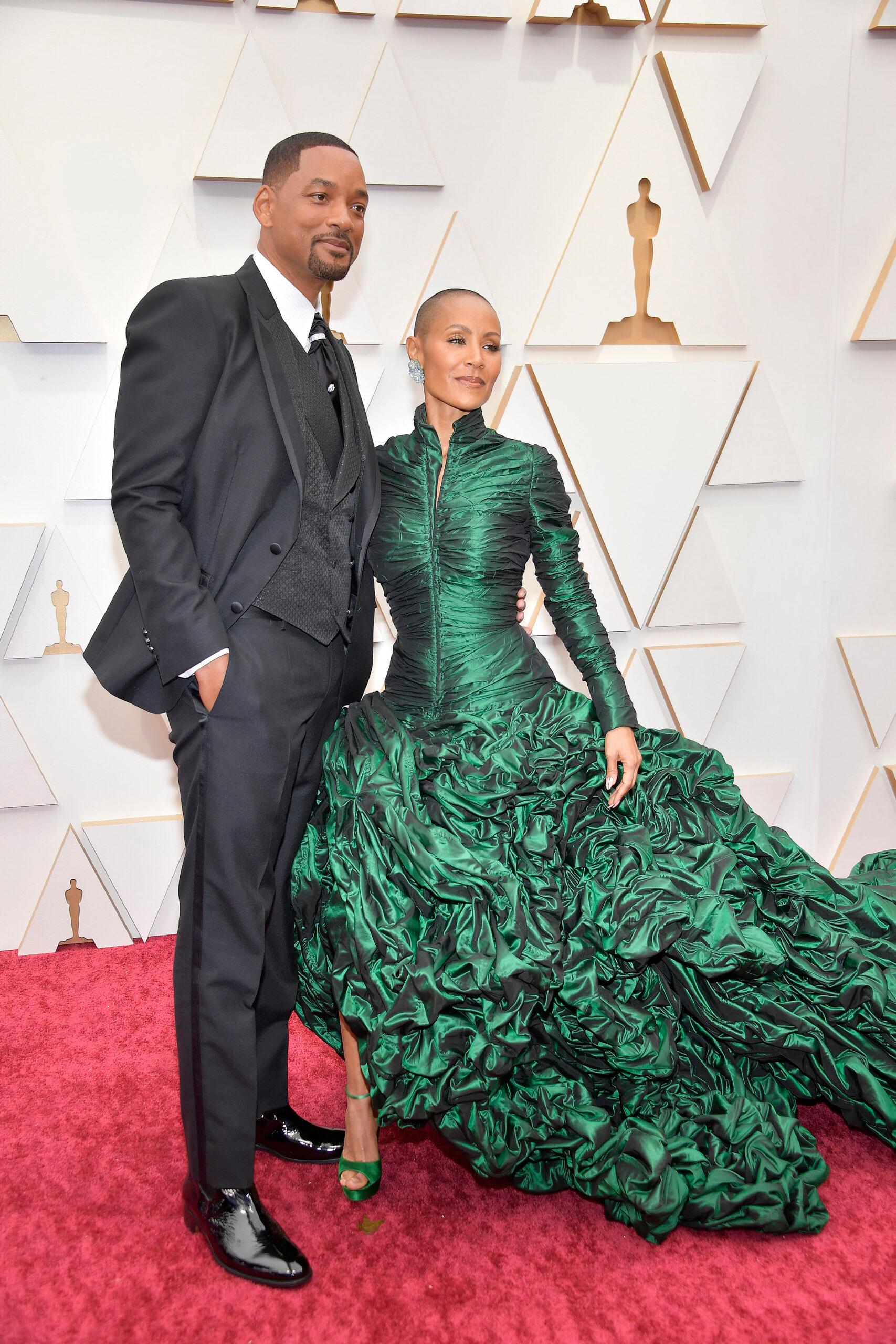 Jada's alopecia condition has recently been the center of a controversy between her husband, Will Smith, and comedian Chris Rock. It started after Rock made a joke about her bald hairstyle while presenting an award at the 2022 Oscars ceremony, which angered Will. He said, "Jada, I love you. G.I. Jane 2, can't wait to see you."
This led to Will storming on stage and slapping Rock across the face. He then returned to his seat and shouted, "Keep my wife's name out of your f**king mouth." When he accepted his Best Actor award later that night, Will got emotional and apologized for his actions but did not directly apologize to Rock.
After footage of the slap went viral on social media and caused heavy criticism to Will, the actor issued a public apology. He posted a message apologizing to Rock, the Oscars Academy, the audience at the event, his fans, and the Williams family.
The Academy has since punished the "I Am Legend" actor with a ten-year ban from the Oscars.