Olivia Munn's little guy Malcolm, whom she shares with comedian John Mulaney, is nearly two years old and already able to do lots of things on his own, making his parents proud. 
Munn constantly shows off the tot's achievements whenever possible on social media, like she recently did in an amusing video, indicating his coordination skills were developing, much to her delight.  
Olivia Munn Shares Hilarious Video Of Going Grocery Shopping With Malcolm 
The "Predator" actress, who includes her son on trips to the grocery store, jokingly lamented that the outing takes "twice as long now." Using a new Instagram reel on her feed, she showed what Malcolm does whenever they are out to get groceries. 
The clip revealed the duo standing close to an aisle, with the youngster busy passing some jars from a lower shelf to his mom to arrange on a higher rack.
View this post on Instagram

Munn rocked cream shorts and a matching long-sleeved shirt for the outing while her baby boy looked cheerful in a striped orange and pink ensemble paired with a baseball cap. Amid filming, Munn smiled at the person behind the camera, possibly her baby daddy, unlike Malcolm, who was busy with his arrangement task as he paid no mind to the camera. 
Taking to the caption, the "Big Stan" star joked, "Thankfully, there were only so many jars of peanut butter at his eye level 🥜."
Unsurprisingly, her fans found the video funny as they dropped multiple laughing emojis in the comments section. A few others opted for words, including one who wrote, "This is so funny 😂😂Malcom is the cutest little guy, and he knows what he wants ❤️."
A second fan joked, "I thought mine was the only non-paid employee rearranging things at the stores, lol."Another admirer mentioned, "Wait till he finds the jelly bean and candy dispensers, gives a pull, and dumps them all over the place. That was always fun with mine."
Similarly, a fourth commenter exclaimed, "Accurate! Like when I looked away for a second, and my son started eating banana bread off the shelf at the supermarket 🙈." One more follower agreed with Munn as they noted, "Everything takes twice as long, so you never forget. These are the moments that live in your heart.❤️."
A fellow user then added, "There will inevitably be a meltdown that will embarrass you at some point. Usually, over something ridiculous like they wanted the blue peanut butter jar and not the red. Don't worry! We've all been there.😂"
Weeks before flaunting Malcolm's latest feat, the family of three went on a trip to Idaho which Munn chronicled in multiple photos as seen on her Instagram feed. All the pictures showed the mother-of-one, Mulaney, and their boy surrounded by nature, with the first slide featuring the mother and son duo on a field, sporting matching brown dungarees, white shirts, and brown shoes.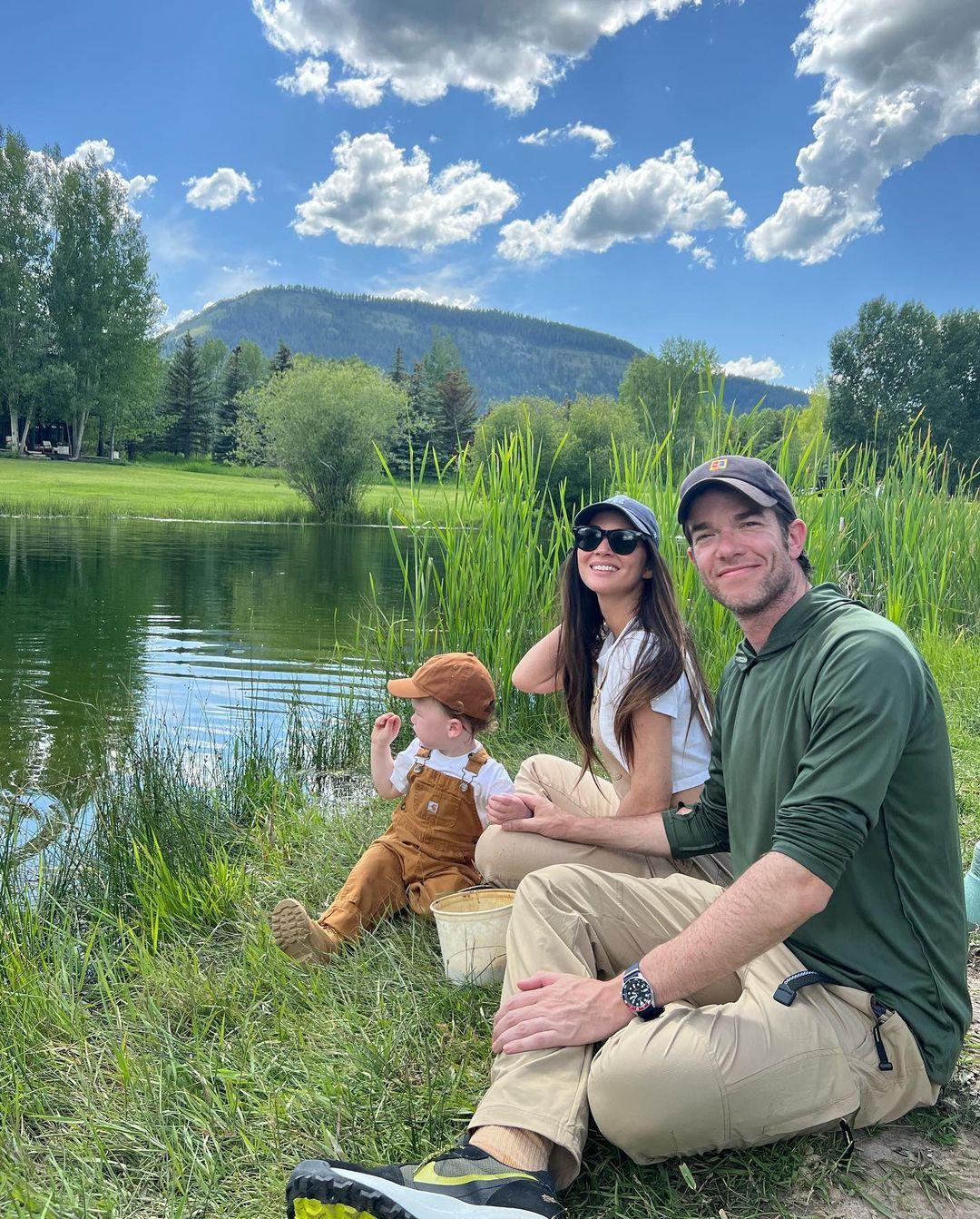 The following slide showed Malcolm alone, but his father joined him in the third snap by a pond.  In the fourth image, the family of three stood grinning by a river bank compared to the next, displaying only the child in a boat, captivated by waterfalls.
Malcolm was also seen in the sixth slide standing beside a gigantic football on a field, and in the seventh photo, he sat with his parents by the river bank. Fans were then blessed with a back view of Munn and the toddler squatting in their matching dungarees, followed by a photograph of Malcolm laughing as he ran on the field.
The 'Mortdecai' Star Felt 'Comfortable' For The First Time Since Childbirth
Munn recently got candid about her "rough" postpartum journey, revealing she felt "comfortable" for the first time in over a year since welcoming Malcolm.
She revealed so on her Instagram Story using a reposted video from her makeup artist, Diane Buzzetta. At the time, she was all dolled up as a guest at award-winning journalist Kelley L. Carter's wedding.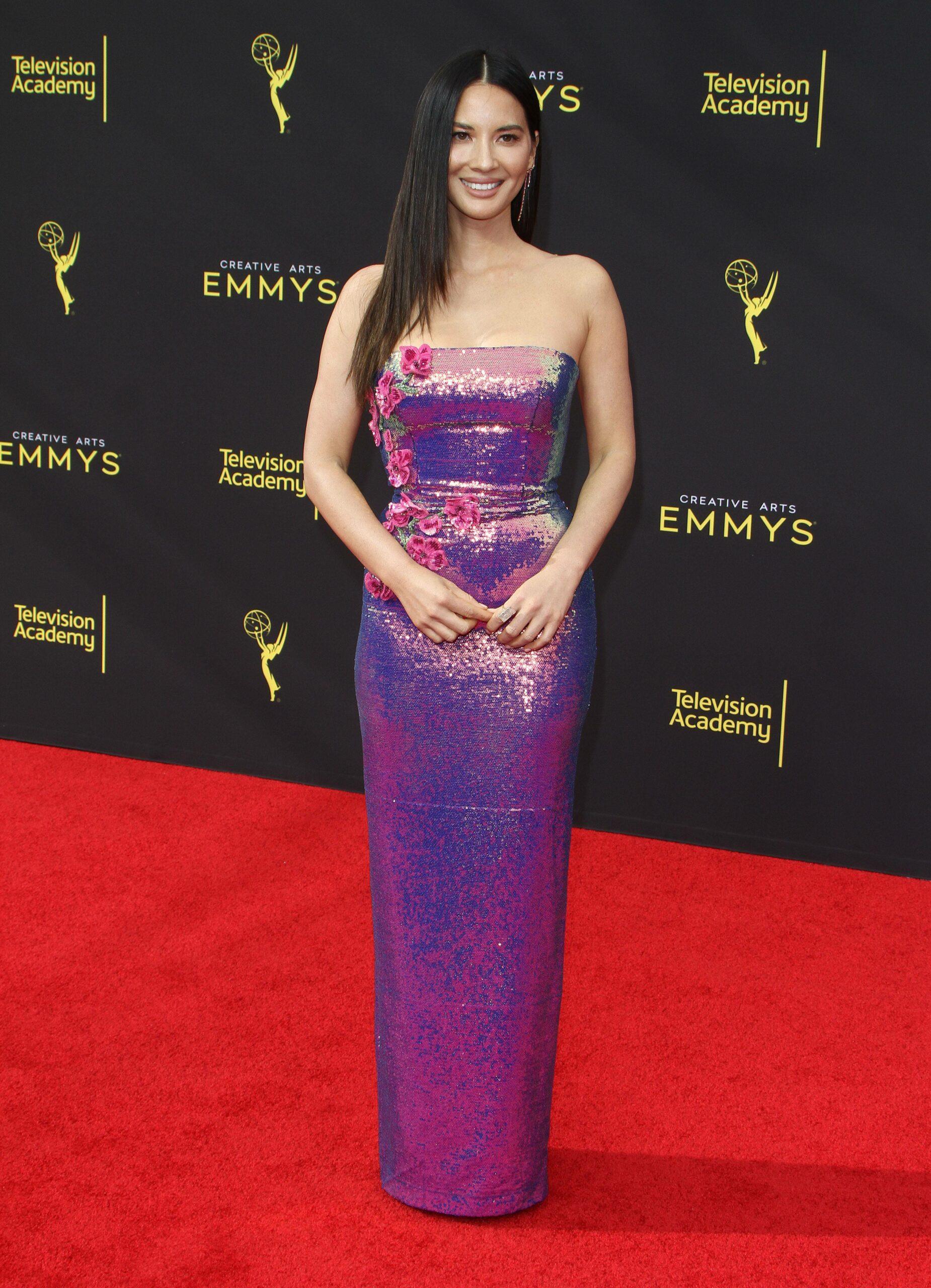 After flaunting her stylish look on her Instagram feed, she took to her Story with a message reflecting her postpartum journey. Munn confessed:
"I've been dreading getting dressed again. My baby is 19 months old, but postpartum was rough for me (a full year), and another six months waiting for my skin, hair, and body to return. I felt comfortable in my skin again."