Vanderpump Rules' resident DJ James Kennedy is happy to have hip pup Graham back in life. But he is quickly shedding the toxic name attached to him.
Meet Hippie!
Kennedy recently shared with his followers that he has been reunited with the dog he adopted with his ex-girlfriend, Leviss. Initially, Leviss made it clear that she wanted Kennedy to steer clear of her and the dog in order for her to process the breakup.
This meant that he didn't see Graham for months. Now that the boys are back together, Kennedy found it fitting to christen him with a new name. "Hippie!" he wrote with the red heart emoji. The reality star shared a new pic of the adorable dog holding his head up high!
"We've decided to rename this little beauty "hippie" this is a tribute to my late godfather, George Michael's dog's name," elaborated Kennedy a dog who he had a special connection with. "The only dog I saw around the house growing up, although George and hippie are in heaven now together, I know that they are watching over me now, a proud doggy papa!"
How Did James Kennedy Get His Dog Back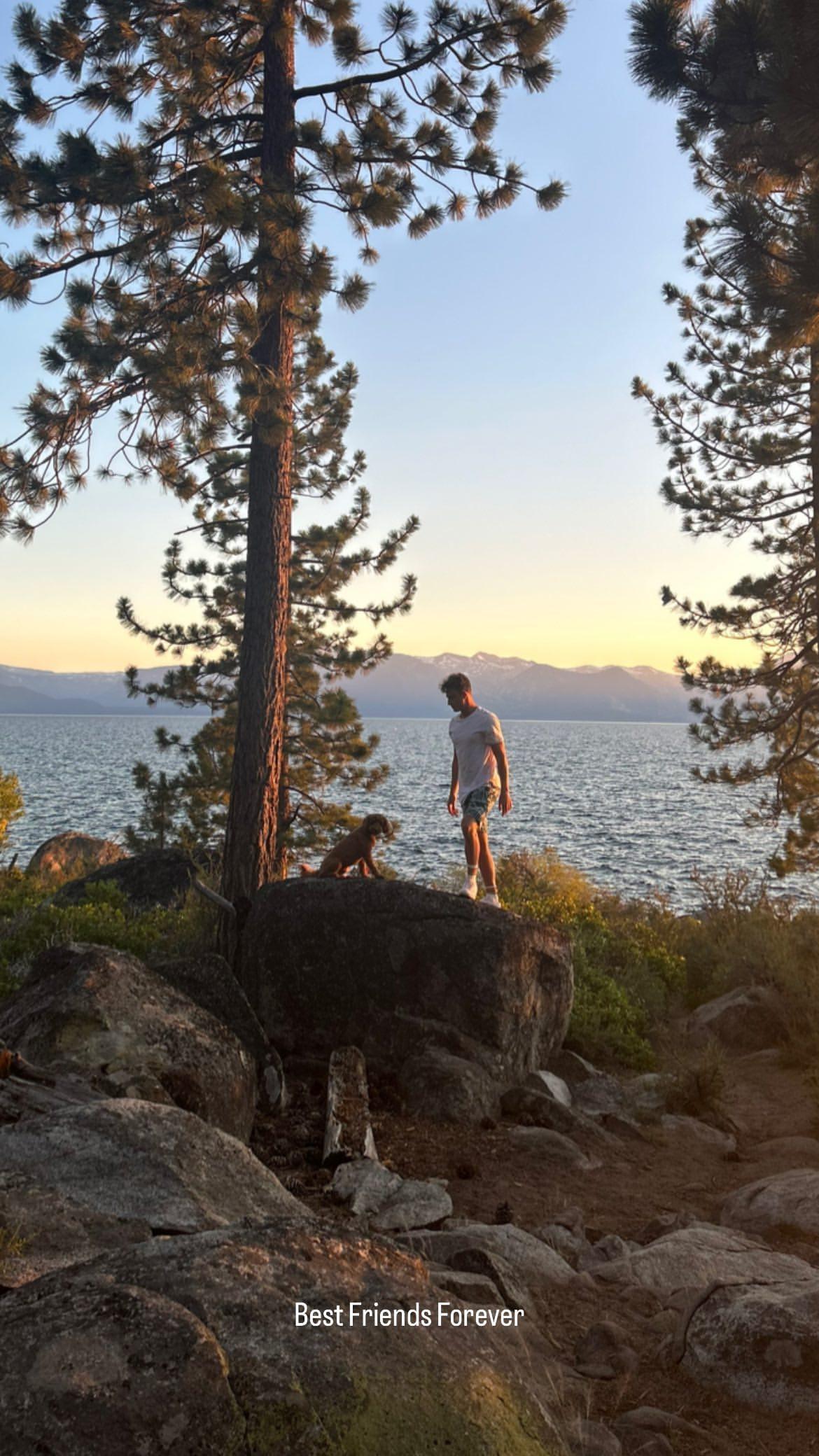 The details around the story are a little fuzzy but apparently, Hippie was surrendered to a shelter a few weeks back after allegedly biting Leviss' mom "to the bone."
Apparently, Lisa Vanderpump found out about this and stepped in to retrieve Hippie from the shelter. Fans will recall that Leviss and Kennedy adopted the dog from one of Vanderpump's shelters in 2018.
Seeing as Leviss has been in a mental health facility for the last several months dealing with the aftermath of Scandoaval, fans had been asking where the puppy formally known as Graham was. Turns out, instead of just letting Kennedy have the dog, she allowed her parents to care for it, leading to the surrendering at a shelter.
James Kennedy Had Given Up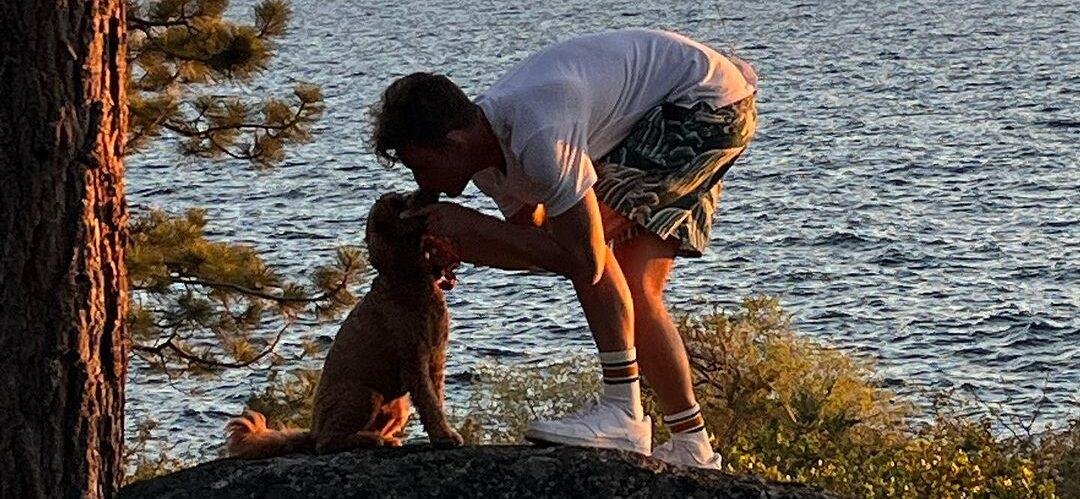 When the musician appeared on Watch What Happens Live earlier this year, host Andy Cohen, like many, was curious about his relationship since the cheating news broke and it sounded as though he had given up on seeing the dog ever again.
He said Hippie was "in [his] past." When the dog found his way back to Kennedy and his new girlfriend Ally Lewber, he took to IG to share the exciting news with his followers. "Look who made his way back home, back into my life, I'll take care of you forever and I love you. ❤️"
In the attached picture, Kennedy was cradling Hippie's little head in his hands and giving him a kiss. For the record, the dog looks happy as heck! In another photo, he sticks to Lewber and Kennedy's side
Rachel Leviss Mom Felt Threatened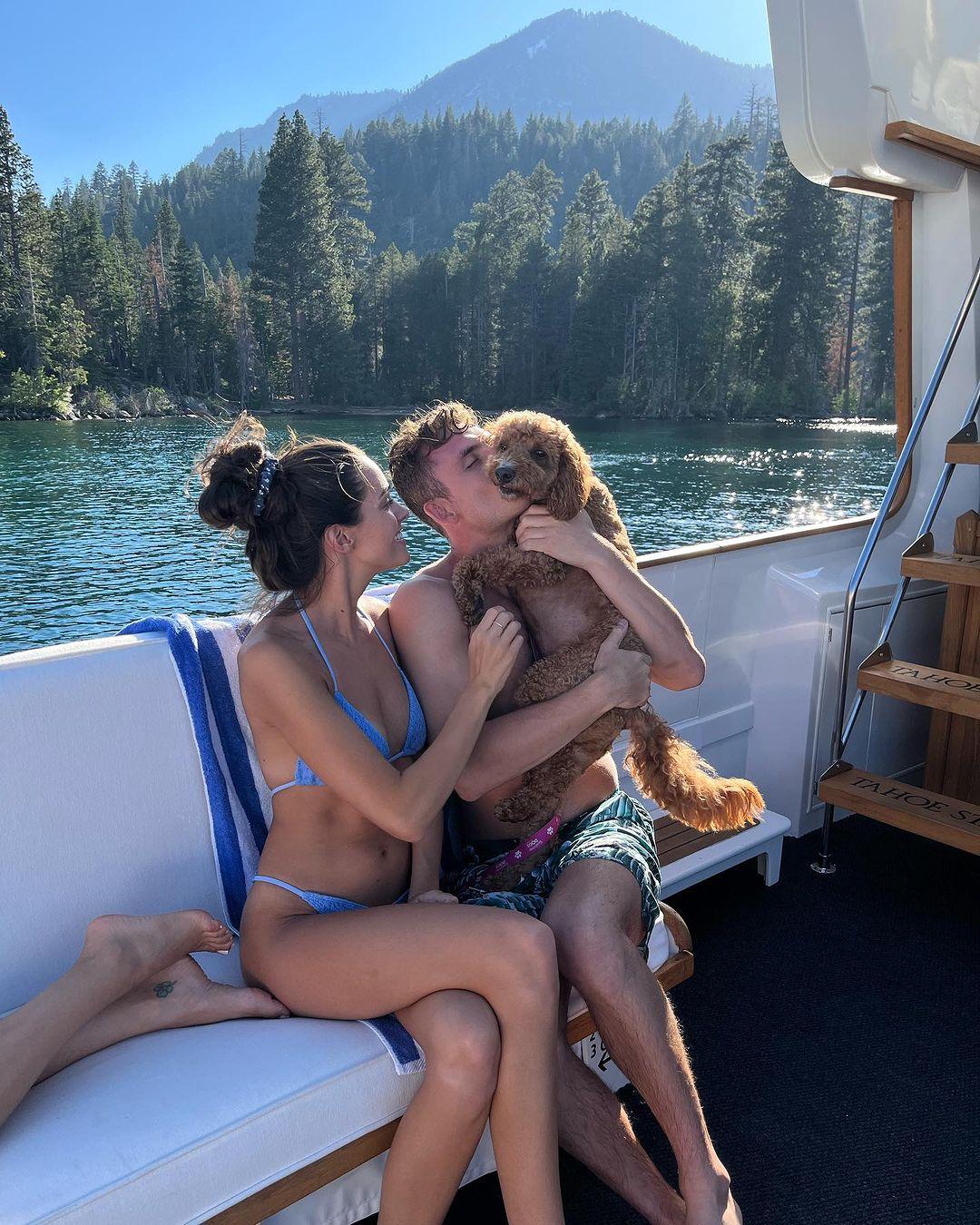 The former beauty pageant contestant's mom shared her horrific account of being bitten by a then-named Graham. Laura Leviss told Entertainment Tonight: "While caring for him, [Graham] bit me to the bone, causing severe damage," he also allegedly bit  her husband and "several [other] people."
She admitted to surrendering him to California Doodle Rescue on July 13 where she surrendered him way back in May. Meanwhile, Rachel left the mental health facility she was staying at earlier this month and allegedly didn't attempt to pick up Hippie.