Larsa Pippen has shared her initial reaction to Michael Jordan's disapproval of her and his son, Marcus' relationship.
In case you missed it, the former professional basketball player appeared not to be the biggest fan of the duo's romance when asked if he favored it earlier this month. The reality star disclosed feeling embarrassed after learning of the businessman's comments, even though she got a heads-up about them beforehand.
Larsa Pippen Revealed How Michael Jordan's Comment Left Her Feeling 'Traumatized'
While Larsa and Marcus have been dating for months after first getting romantically linked in September 2022, it was not until this month that Michael publicly addressed the situation.
Although the legendary NBA star had initially declined to share his thoughts on the relationship when paparazzi accosted him as he left Paris' Matignon, he eventually gave in and offered an unmistakable "no!"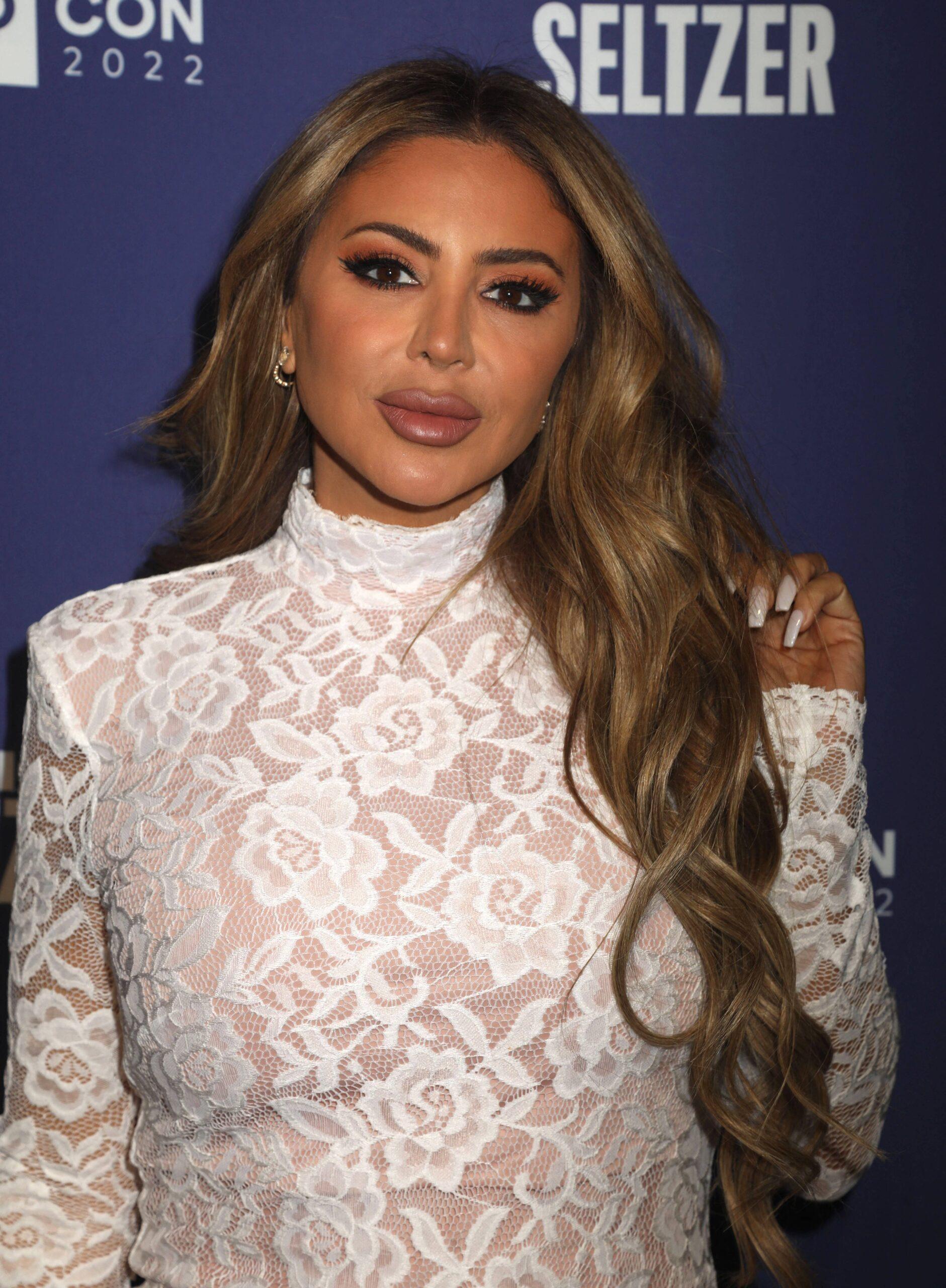 Per The Blast, he maintained the energy when a paparazzi asked him again if he approved of the duo's romance, firmly shaking his head no. As it turned out, he had had a conversation with his son about the interaction before it surfaced online.
Addressing the comments during the Monday episode of their "Separation Anxiety" podcast, Marcus told listeners that he found the entire thing funny, claiming that his dad's comment left him "dying laughing."
A bemused Larsa told her man that she "didn't think it was funny. There's nothing funny about it." Although he understood the "Real Housewives of Miami" star's point, Marcus explained that his entire family was competitive, adding:
"The Jordans, like, part of our DNA is to talk sh*t, you know? And it gets us going. It gets us motivated."
The 32-year-old stated that when he first learned of Michael's comment, he figured the patriarch was "just being playful." He further expressed the possibility of his dad being "a little bit" after indulging in a few tequila shots at Matignon restaurant on the night of the now-viral dig. He further explained:
"And so, you know, I didn't put too much weight into it, but I know that it made you a little nervous, and so when he texted and called and obviously wanted to make sure we didn't take things the wrong way I think it helped you feel a little more at ease."
The explanation did nothing to soothe Larsa, who admitted she was "traumatized" about people thinking she lied about their families supporting the romance.
However, the 49-year-old accepted that while their relationship might not be weird to them, it "probably is awkward" for her ex-husband Scottie and Michael, who have been locked in a feud for longer than anybody can remember, with Scottie taking the occasional jab at Michael.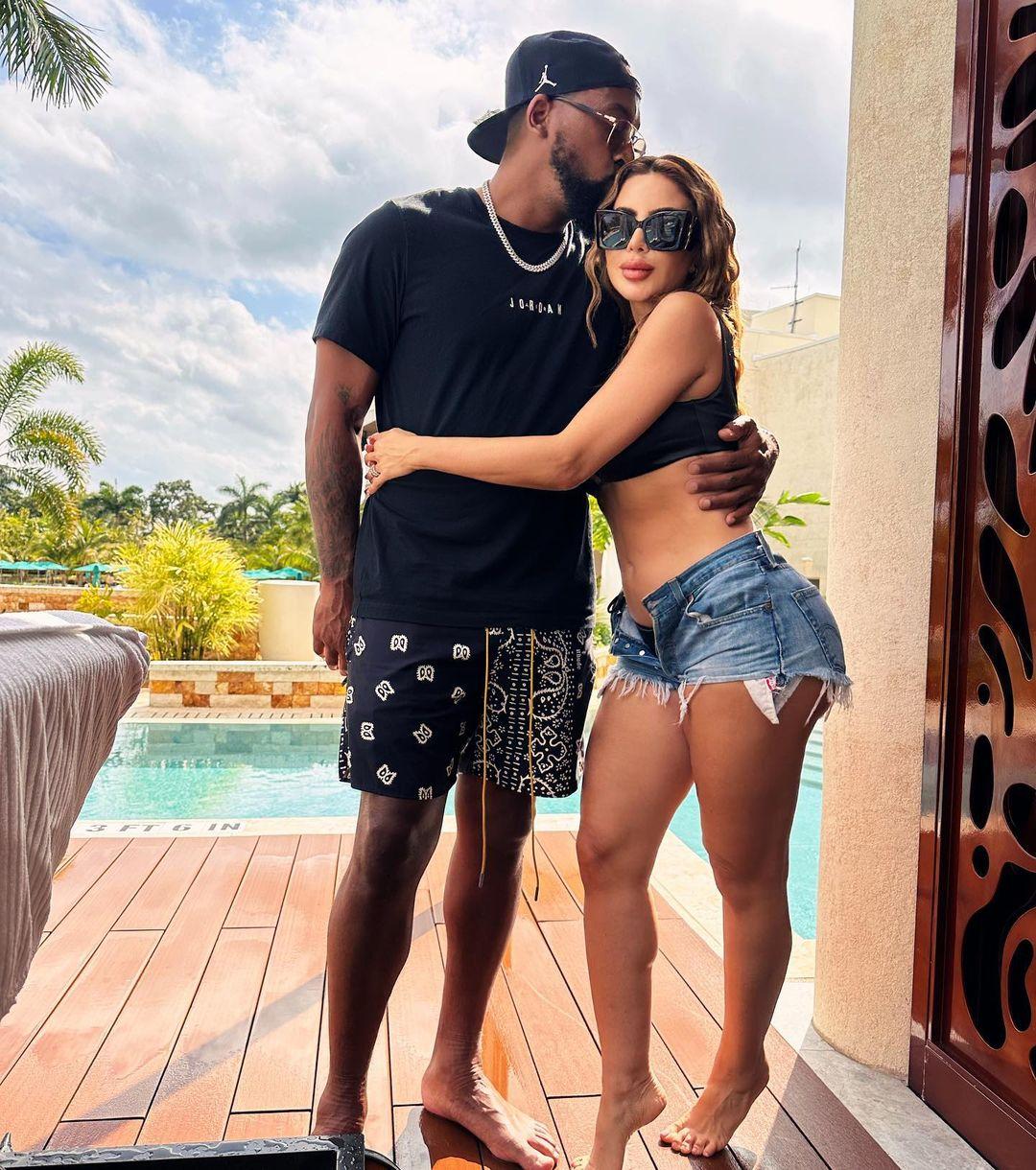 Luckily, the "Dancing with the Stars: Juniors" guest star has overcome the embarrassment of people calling her a liar as she said, "I feel like we talked it through." It probably also helped that Michael had "called and texted" Marcus before the viral story dropped to ensure the younger Jordan did not "take anything the wrong way."
After publishing the article, Marcus added that his dad texted him again, declaring that "he never said 'hell no,' and that's not what the implications were."
The Larsa Marie Founder Might Have More Kids If Her Beau Says So
In a previous episode of their podcast, Larsa and Marcus had discussed the possibility of them having a child together. As The Blast reported last month, Marcus detailed that even though "there's [mostly] been conversations around it," he and his partner had yet to delve into the specifics.
Reiterating his point, the former college basketball star acknowledged that these conversations came up when introducing each other to friends or meeting new people; he felt "like we've never had a one-on-one, private conversation about having children."
Larsa supported the lack of intentionality regarding the topic because she believed it was "one of those things where I think time will tell." The "Keeping Up with the Kardashians" alum expressed her fulfillment and happiness as a mom of four kids. 
Those feelings, however, did not stop the high-end jewelry business owner from recognizing the disparity in their parental experiences, admitting that their decision to have kids together fell predominantly on her man's shoulders.