Michael Jordan is not scared to speak his truth!
After many months of fans wondering what his thoughts were about his son, Marcus' relationship with Larsa Pippen — the former wife of his teammate Scottie Pippen, the G.O.A. T has expressed his disapproval. Even though Scottie and Michael once played on the same basketball team at the same time for decades, the duo's bond has greatly diminished and they are in a feud. 
Michael Jordan's Stance On Marcus' Relationship With Larsa Pippen
Michael refused to mince his words when the conversation about the relationship between his 32-year-old son and the "The Real Housewives of Miami" star. The 60-year-old, whom paparazzi caught up with as he exited Paris' Matignon initially refused to comment on the issue.
However, when a TMZ photographer pressed him to confess whether he approved of the relationship, the former professional basketball player offered an emphatic "No!" He maintained his stance when the photographer asked again by shaking his head no.
The honest take is certainly different from the tale Larsa spun when she joined Tamron Hall on his eponymous show a few months ago. At the time, she not only claimed that both families had "holidays together" and were "in a great place," she also gushed:
"It's not about my parents, his parents. They're all happy. Our whole family's fine."
The OnlyFans star even doubled down that Michael was not "intervening" and trying to wreck their relationship when Hall asked if she and Marcus had his father's blessing.
The 48-year-old blonde then addressed the 16-year gate gap between her and her beau, saying age and maturity are not synonymous. Wrapping up the conversation, Larsa confirmed that the beef between her man's dad and her ex-husband were none of her business when she said:
"[Scottie] has a right to the way he feels … I live my truth, I'm happy. It wasn't like it was planned, we were just together a lot with our friends and it just so happened."
Scottie and Michael have had a long-drawn relationship that began when they played as teammates in the NBA's Chicago Bulls. Unfortunately, their once-tight bond has since deteriorated, leading to a series of very public attacks on each other.
Scottie had been very loud about his disapproval following the premiere of the documentary "The Last Dance," mainly regarding how his ex-teammate was portrayed in it. As it turned out, in the project which focused on the basketball dynasty's heyday in the '90s, the now-57-year-old thought that Michael featured enough of their other teammates.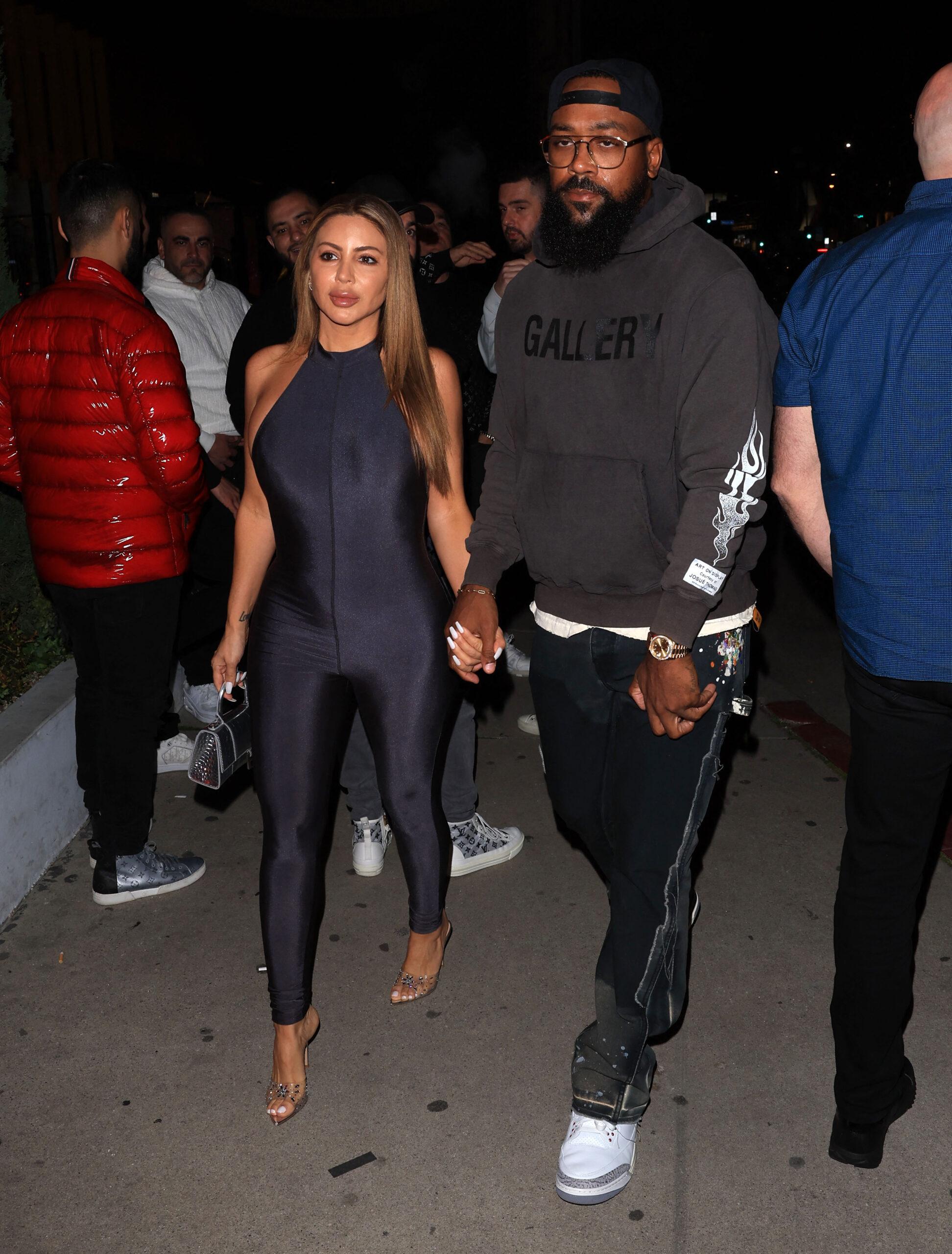 "They glorified Michael Jordan while not giving nearly enough praise to me and my proud teammates. Michael deserved a large portion of the blame. The producers had granted him editorial control of the final product. The doc couldn't have been released otherwise. He was the leading man and the director," he passionately expressed in his "Unguarded" memoir, released in November 2021. 
The Lovebirds Have Had Random Conversations About Starting A Family Together
While two of their loved ones remain at loggerheads with each other, Larsa and Marcus have moved forward in their relationship. The couple have already begun discussing having children together and they shed more light on it during an episode of their "Separation Anxiety" podcast last month. 
"I think there's [mostly] been conversations around it," Marcus began before pointing out that he and his woman were yet to get specific about starting a family. He did admit that whenever discussions about the topic came up when they were introducing each other to friends or meeting new people they faced it head-on. The former college basketball player added:
"But I feel like we've never had a one-on-one, private conversation about having children." 
Larsa chimed in, "It's one of those things where I think time will tell," while also showing a deep appreciation for being a mother of four. However, the reality television personality acknowledged the disparity in their parental experiences, clarifying that the decision to welcome kids into their world laid predominantly on her man's shoulders.
Ultimately, the couple agreed to take their time with their decision, opting to focus on their impending anniversary.