Nicki Minaj is in love with the new "Barbie"!
The Trinidadian rapper, whose fans are familiar with her obsession with the fictional character, could not help but gush about the charisma and talent of the stars who featured in the live-action of the beloved animation project after attending its world premiere recently. She expressed her feelings — loudly and publicly — on social media while responding to a stunning gif of her and Margot Robbie posing on the carpet during the event. 
Nicki Minaj Came' Full Circle' During The 'Barbie' World Premiere
Besides being a talented award-winning rapper, Minaj's love for "Barbie" has stayed with her, starting from when she dubbed herself the "Harajuku Barbie" during the days of MySpace. The term has since become one of her alter egos, often appearing in pink-themed outfits, shoes, and hairdos, with her fanbase being called the Barbz.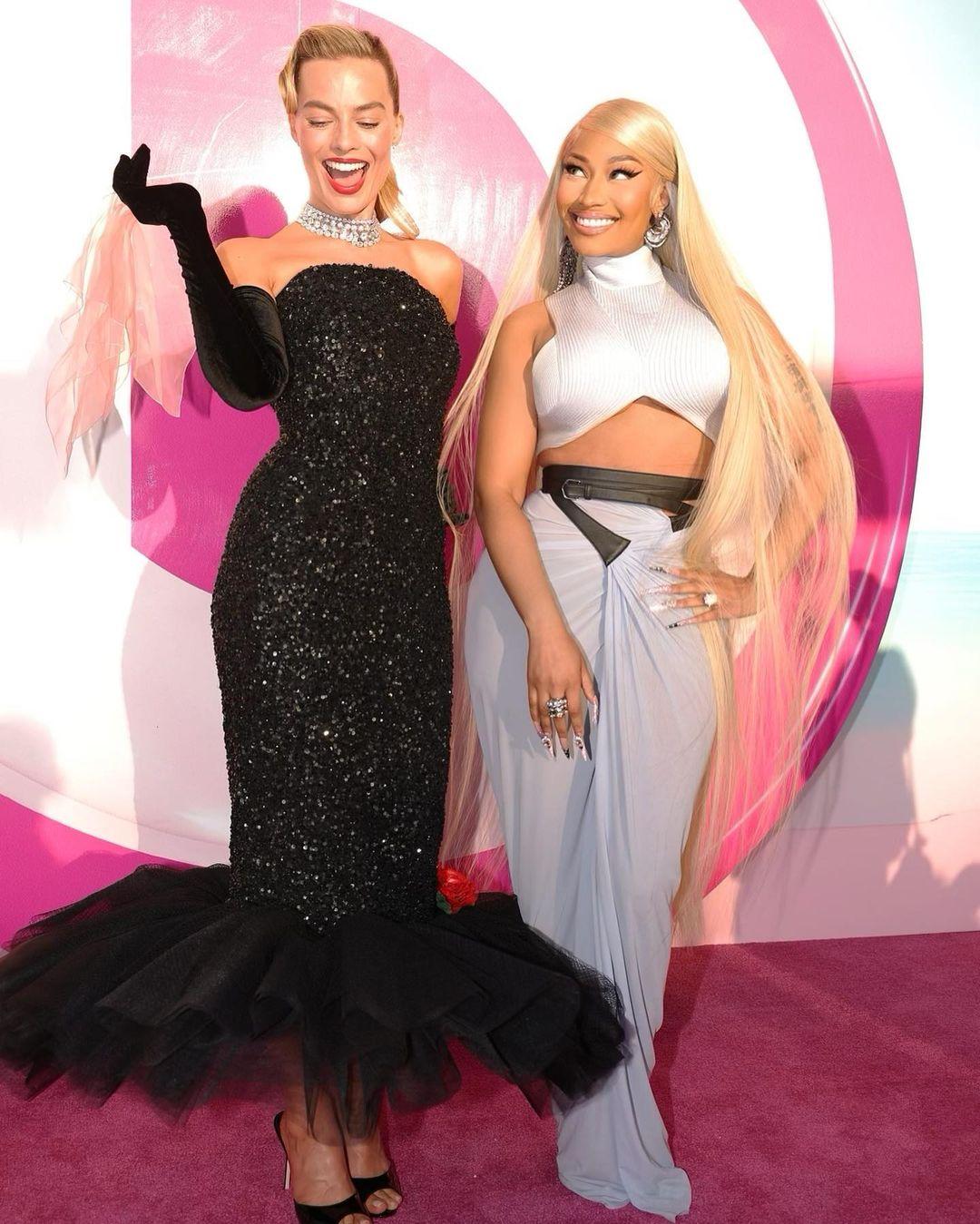 She even got a chance to experience "a full circle moment" by partaking in the film's soundtrack through her and Ice Spice's song, "Barbie World." The 40-year-old artiste's pride in the project was evident when she graced the star-studded world premiere of the upcoming "Barbie" film in Los Angeles on Sunday, July 9.
She donned a curve-fitting, lavender outfit featuring a massive midriff cut-out, a wrap skirt with a black leather belt around her waist, and a sultry thigh-high slit. While there, the "Princess Diana" vocalist met Robbie in person as they walked and posed on the pink carpet before the film's screening. 
That moment and the subsequent official screening seemingly impacted Minaj — real name Onika Tanya Maraj-Petty — more than she expected, and she promptly shared her first impressions on Twitter. Quoting a tweet that contained a crystal clear gif of her and Robbie posing for paparazzi and the text, "barbie dolls 💝," the "Pound the Alarm" hitmaker wrote:
"She's strikingly gorgeous in person. Btw, the entire cast of this movie nailed it. The film is so visually stimulating. The actors can actually act, & the comedic timing is actually on time. Bravo. I'll see it again & give my final analysis around the 21st. Will Ferrell, I💖U."
The tweet has gotten over 10k retweets, 137k likes, and hundreds of responses, including this one that read, "The way I'm so overly emotional right now!! I just love you so much Queen! You're so beautiful, classy and intelligent! The way you formulate ur words is so Devine! I can't wait to see #BarbieMovie n yes LOVE WILL DOWN!! 😍."
A second fan tweeted, "Is there anything in this world you can't do? Because Nicki everything that I have seen these past years, you kept doing thing's fantastic!" A third person claimed that Minaj's review was the "only one that matters," and a fourth declared that she was "entering her film critic era."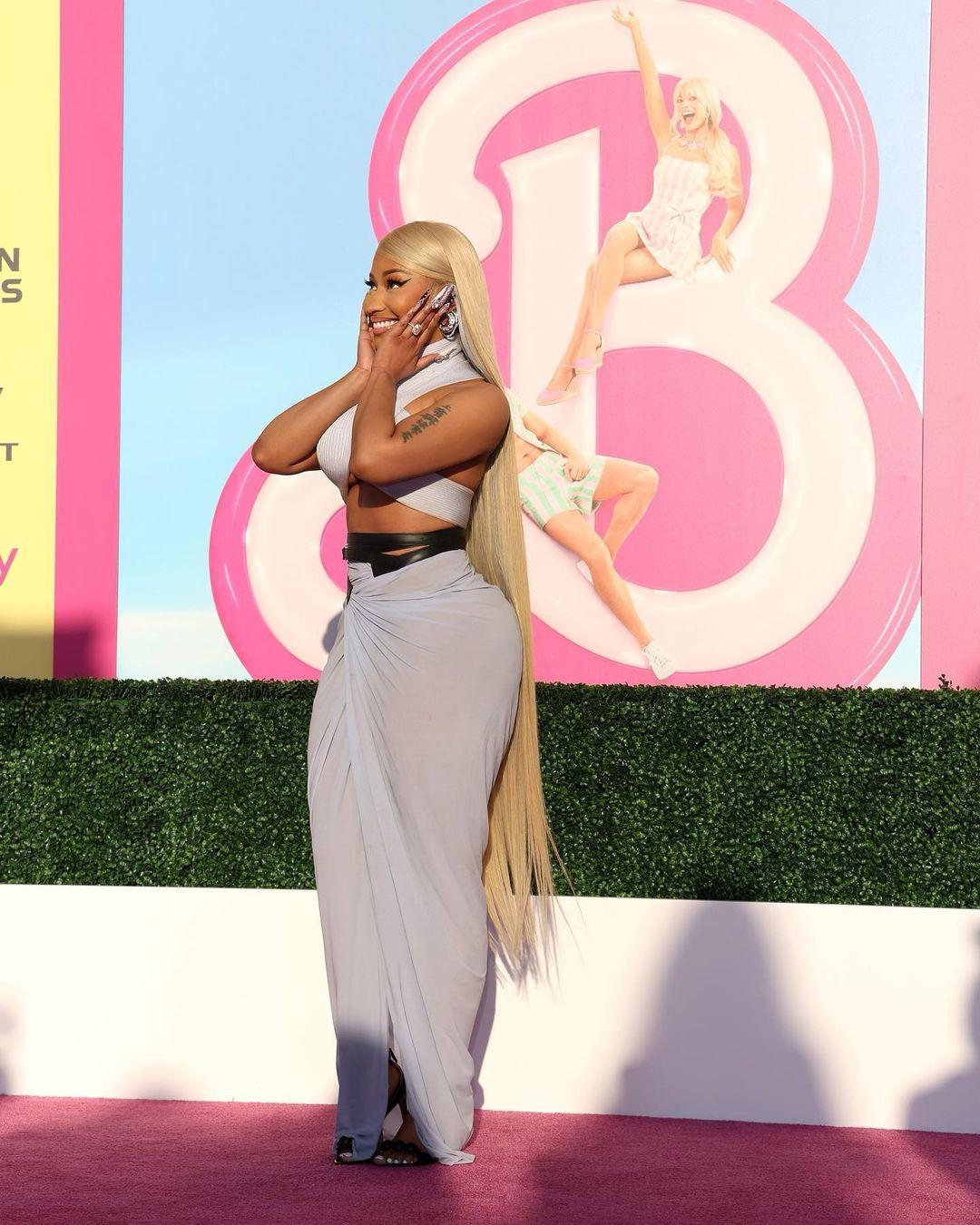 Fans had been similarly jubilant when The Blast reported that the "Barbie Dreams" rapper had secured a major Hollywood bag in April. As it turned out, she scored a gig as the lead superhero and executive producer in "Lady Danger," an upcoming animated series based on the popular comic book series by Alex de Campi. 
The "Anaconda" rapper will work alongside rapper-turned-actor 50 Cent, Brian Sher, Paul Young, and Mike Griffin. 
The 2022 MTV Michael Jackson Video Vanguard Award Recipient Announced Her Album's Official Name
Just before June wrapped up, Minaj informed her avid supporters that her impending fifth studio album would officially launch as "Pink Friday 2." Per The Blast, the "Super Freaky Girl" performer posted an image showcasing her in one of her well-known Barbie-themed hairdos and matching high-heeled booties on Instagram. The Kids' Choice Awards winner began her caption:
"Dear Barbz, I've been trying to find the right time to tell you this for a few days. Due to some really exciting news that I'll share with you guys @ a later time, I've shifted the album date just a tad bit. Trust me, it'll be WELL WORTH THE WAIT."
After noting that she wanted to give her millions of followers "a tiny SIP of some more album tea" to avoid getting "cussed out," the mother-of-one added, "MY NEW ALBUM WILL BE RELEASED ON 11.17.23 🎀 and she shall be called: Pink Friday 2 🎀."
Minaj then expressed her gratitude to her supporters for the "years of support & love" before concluding, Nonetheless, you. will. love. this. album. I will give tour deets closer to that time, but obviously, the tour will start around the first quarter of 2024. I'll also share the REAL album cover at a later date."