Victor Wembanyama's security guard will not be charged for slapping singer Britney Spears at the Catch restaurant at the ARIA Hotel in Las Vegas on Wednesday night.
Around 8:30 PM, the 41-year-old pop star was heading to dinner with her husband, Sam Asghari, and two other individuals, when she spotted the NBA star and wanted to ask for a photo. According to Britney, she "tapped" him on the back although Victor says that she "grabbed" him from behind.
In her statement, the "Stronger" singer claims that the security guard "backhanded" her, causing her to almost fall over. Although she filed a police report, law enforcement officials announced on Friday that the security guard who allegedly struck the singer will not be facing charges.
Victor Wembanyama's Security Guard Will Face No Charges After Slapping Britney Spears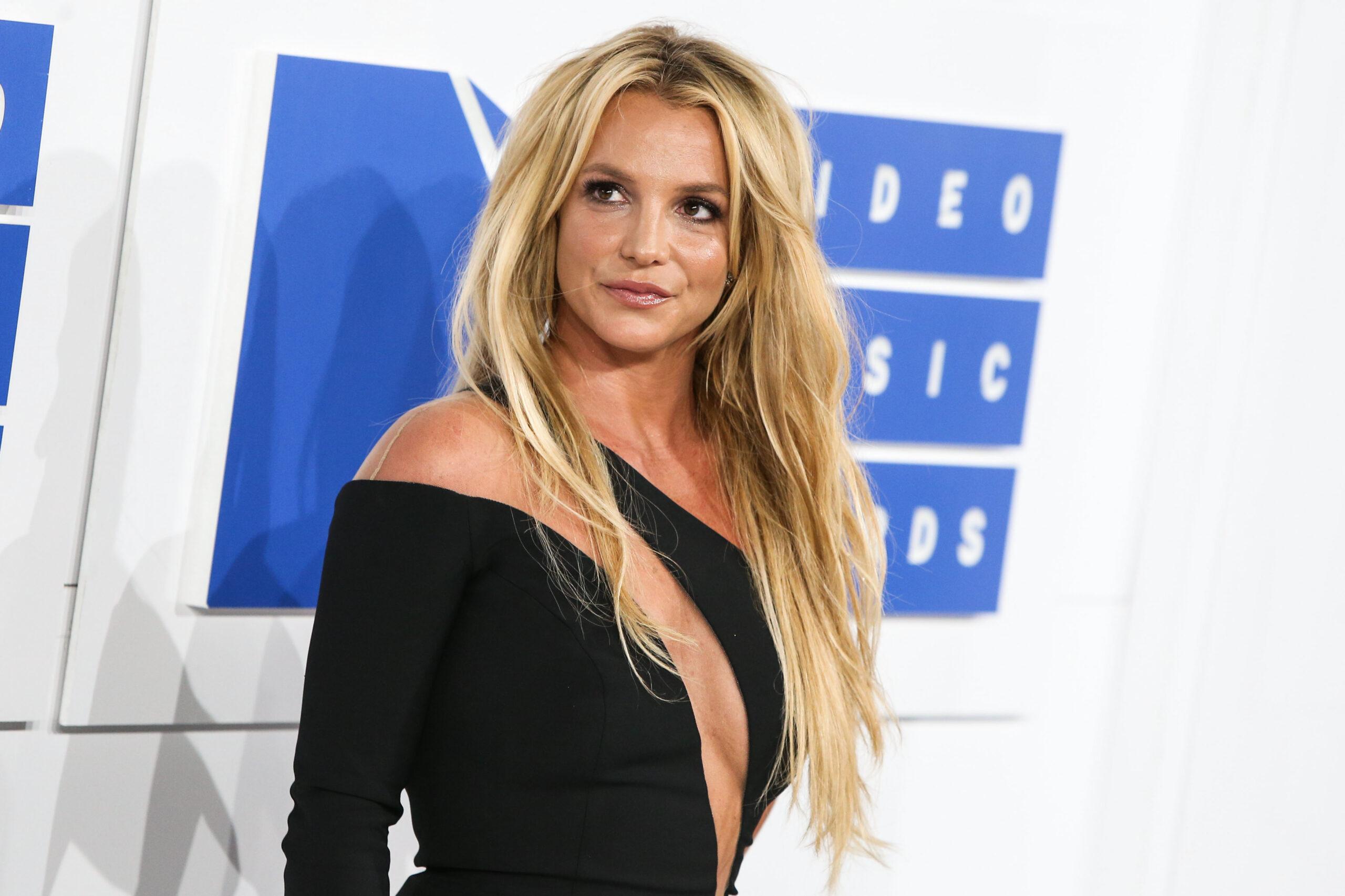 On Friday morning, a spokesperson for the Las Vegas Metropolitan Police Department told Page Six that they have finished their investigation into the alleged battery incident that took place on Wednesday night.
After reviewing photographs and security cam footage, law enforcement officials determined that they will not press charges against the individual, who was identified on the police report as Damian Smith.
"No charges will be filed against the person involved," the public information officer confirmed to the publication.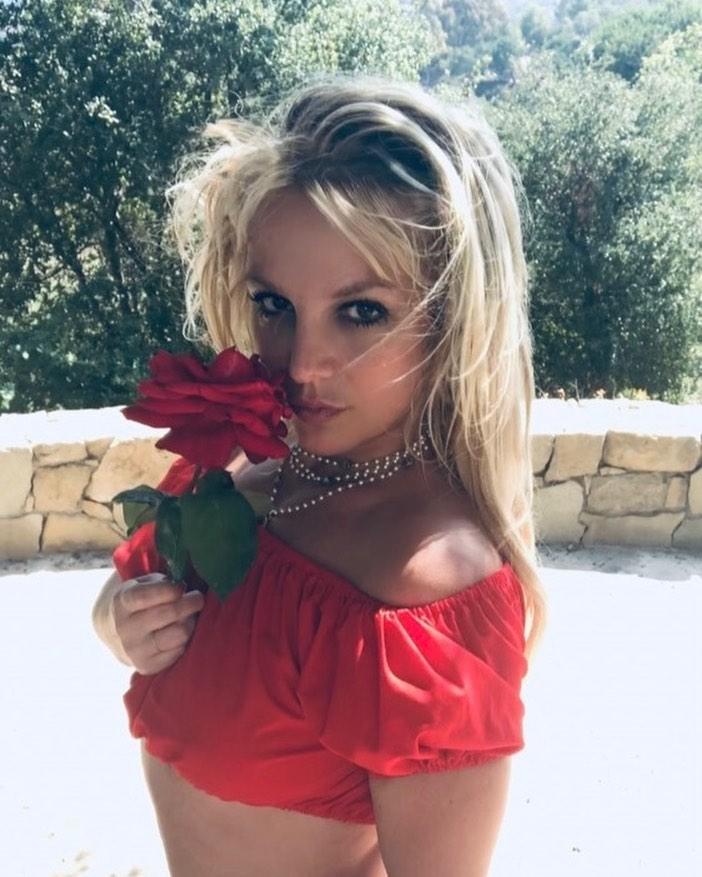 UPDATE: According to a police report obtained by TMZ Sports, two members of Britney's security team told the police that the security guard did not appear to strike her in the face with a closed fist. They said that the man pushed Britney's hand off the player.
In the report, both guards reportedly said, "This is a standard response for most security/bodyguard." One guard even added, "It would not be uncommon for them to respond this way."
After watching the surveillance video, police say that the security guard "pushes her hand off of the player without looking which causes Britney's hand to hit herself in the face."
"Due to the fact that [Wembanyama's guard] DID NOT willfully or unlawfully use any force or violence upon Britney and probable cause did not exist an Arrest was not made and a Citation was not given," one officer wrote in the report.
Britney Spears Admits She Was 'Not Prepared' To Be Slapped When Asking For A Selfie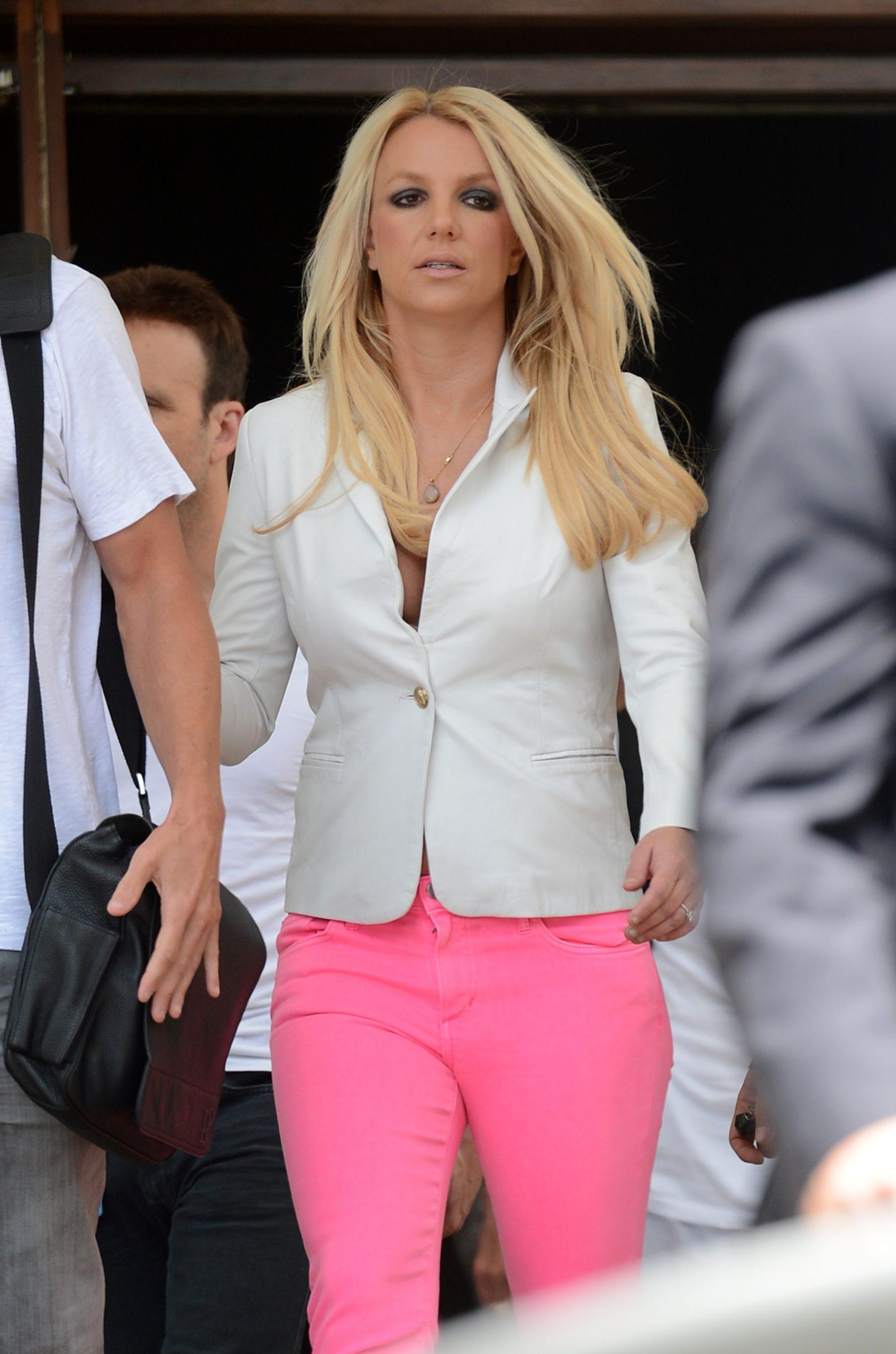 In her own statement, the pop star confessed that she "was not prepared" to get struck in the face when requesting a selfie. "Traumatic experiences are not new to me and I have had my fair share of them. I was not prepared for what happened to me last night," she wrote. "I recognized an athlete in my hotel lobby as I was heading to dinner. I later went to a restaurant at a different hotel and saw him again. I decided to approach him and congratulate him on his success. It was really loud, so I tapped him on the shoulder to get his attention."
"I am aware of the players [sic] statement where he mentions 'I grabbed him from behind' but I simply tapped him on the shoulder," she wrote. "His security then back handed me in the face without looking back, in front of a crowd. Nearly knocking me down and causing my glasses off my face."
"I get swarmed by people all the time. In fact that night. I was swarmed by a group of at least 20 fans. My security team didn't hit any of them," Britney added. Sam Asghari even took to Instagram to share a video of Britney kindly interacting with fans on Thursday night, reminding everyone "This is how you treat people."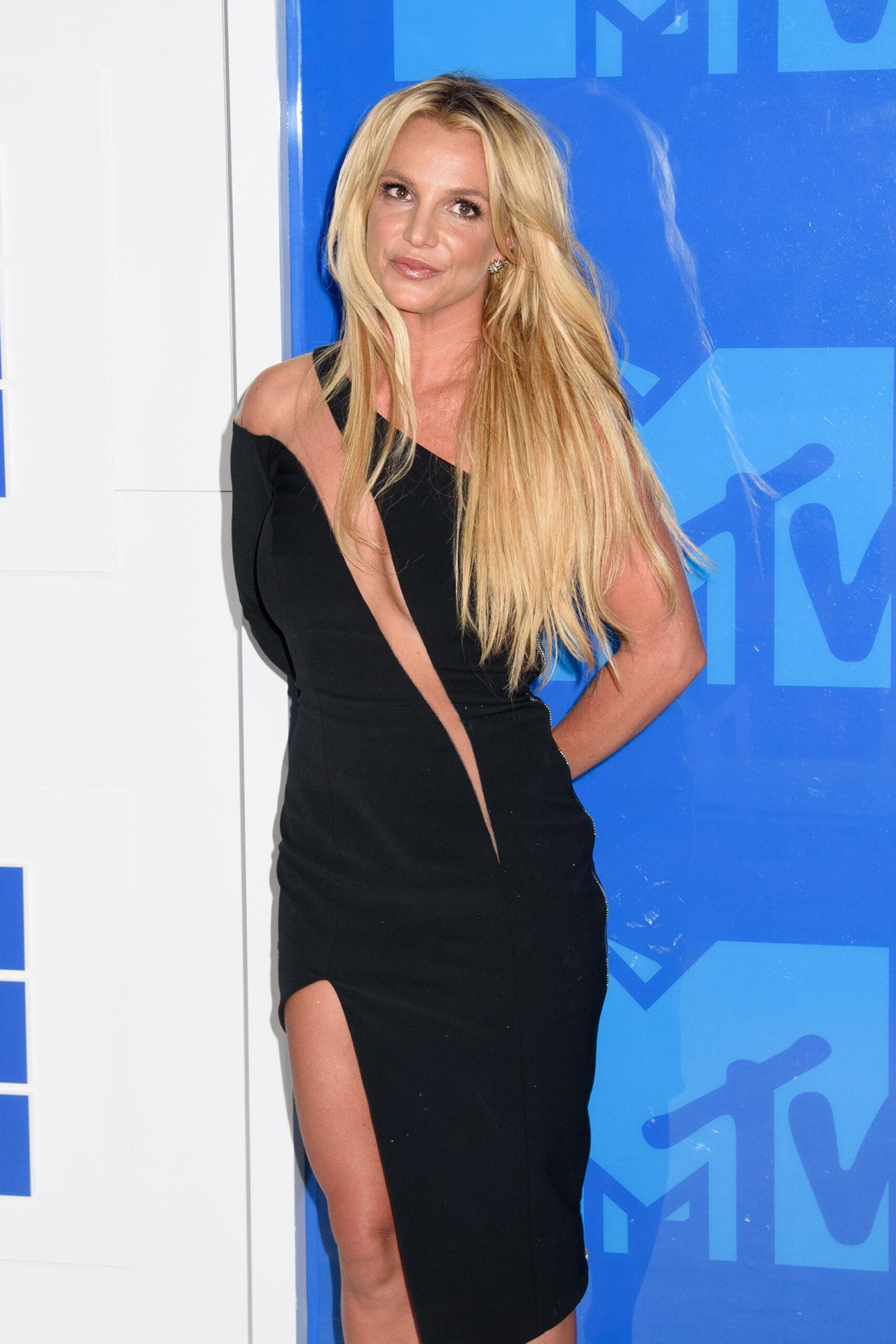 "This story is super embarrassing to share with the world but its [sic] out there already," Britney wrote. "However, I think it's important to share this story and to urge people in the public eye to set an example and treat all people with respect. Physical violence is happening too much in this world. Often behind closed doors. I stand with all the victims and my heart goes out to all of you!!"
"I have yet to get a public apology from the player, his security or their organization," she wrote, adding, "I hope they will…" In her Instagram post, she added a separate paragraph that she did not share on her Instagram Stories or Twitter. "I also don't appreciate nor do I think this is a laughing matter. Watching the player smile and laugh was cruel and demoralizing with the situation that took place," she wrote, reminding her fans, "I am 5'3 and he's 7'4…"
"I cherish the tremendous amounts of love and support I am receiving at the moment. Thank you to the Las Vegas PD and the detectives for their support," she concluded.
Victor Wembanyama First Thought The Situation Was 'No Big Deal'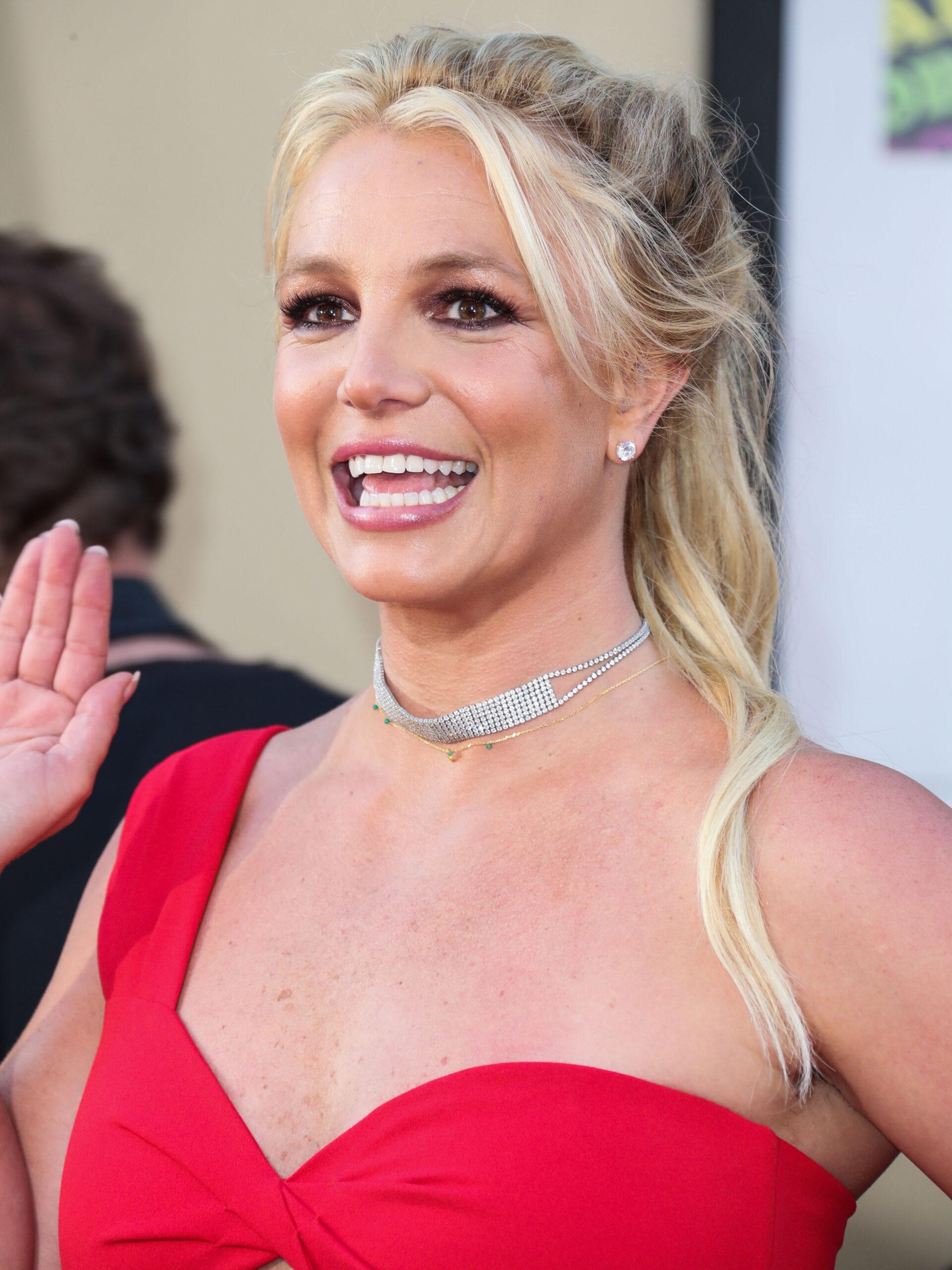 At this time, Britney has yet to make a statement regarding the lack of charges.
For his part, Victor claims that he didn't know how much force security used to push Britney away from him, but admits "I didn't stop to look so I kept walking and enjoyed a nice dinner." He also said that he thought that the situation was "no big deal" at first. His full comments can be read here.