Noah Cyrus is sending a stern message to online trolls following their hurtful comments to the singer after she announced the news of her engagement to her partner Pinkus.
As you may know, Cyrus shared that the fashion designer popped the "Will You Marry Me?" question to her in May, after she went TikTok official with him in April of 2023.
As expected, like every other famous individual, the young couple received heavy criticism from judgmental fans, prompting a response from the 23-year-old singer.
Noah Cyrus Admonishes Fans To 'Stop Judging People' For How 'They Live Their Lives'
The "This Is Us" crooner seems to have developed a thick skin over the years and is easily not riled up by heartless remarks, having been a part of the entertainment industry since the tender age of two.
Addressing the offensive opinions dropped by fans on her page after she shared photos of herself and her beau, she took to her Instagram Story to tackle the faceless trolls.
She began by writing, "Since I've announced something so pure and happy for me and my life the internet and commenters have been working so hard to take the joy, love, and happiness from me. today being surrounded of comments calling me ugly, and commenting on my face and body as you all did when I was just 11-12 years old…"
Recalling her past nasty experience with internet trolls, the "Young & Sad" songstress added, "When i was still forming my brain i was lead to believe by these same people on the internet that myself that little girl self didn't deserve to live because she was not good enough and did not reach your beauty standards."
Expressing her disappointment over the constant hate, she added, "I've been reminded again today how deeply fucked the internet is and how it turned me against myself and lead myself to believe i should kill myself, wasn't worth living, ended up suicidal and dependant on drugs."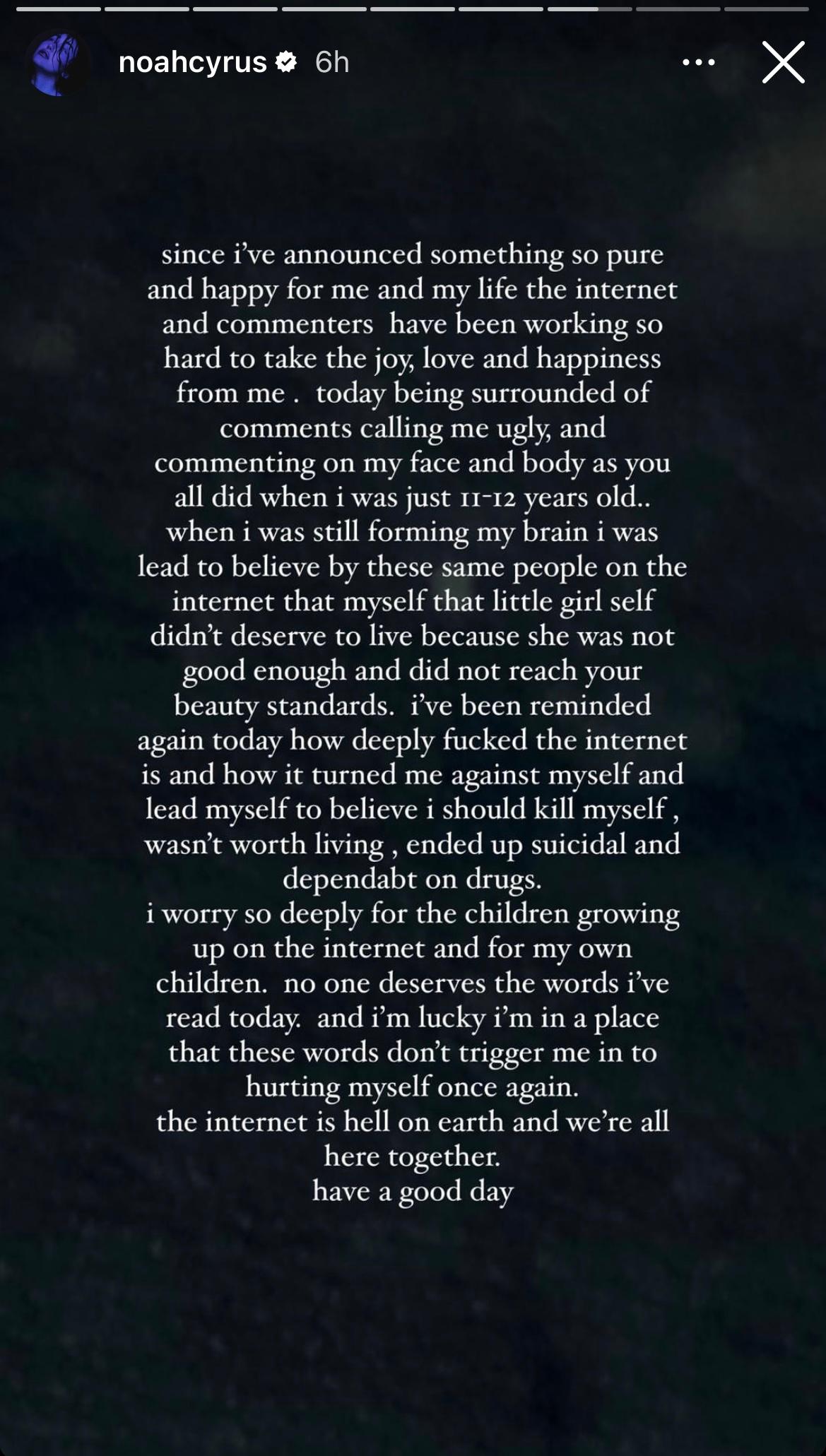 The "July" singer noted that she feared "deeply for the children growing up on the internet and for her own children," adding that no one deserved to hear the things that were written to her by the critics. Nevertheless, she is unbothered by their comments as she declared:
I'm lucky I'm in a place that these words don't trigger me into hurting myself once again. The internet is hell on earth and we're all here together. Have a good day."
Focusing on her reason for making the message, she shared that there were several people who suffered a similar fate at the hands of trolls but suffered more. "We live in 2023 we have GOT to stop judging people for who they love, what they look like, where they come from, and how THEY live THEIR lives," she urged.
"I'm so sick of it.. people are losing their lives to these types of words. Murderous words that you people drop at the press of a button and there is never any accountability held. I'm so tired of seeing it on the daily. It really makes me sick," she added.
Cyrus concluded on a positive note, writing, "you're all so beautiful and i love you i hope you feel my love from afar today… Wherever you may be 🤍." The 23-year-old's reprimanding post comes days after she shared the news of her engagement to her German boyfriend.
The award-winning singer took to her Instagram to post images of herself and her fiancé being affectionate with one another while she flaunted her sparkly diamond engagement ring.
In one of the images, the pair enjoyed the moment as they cozied up to each other while seated on a field of green grass. Meanwhile, in a different slide, Cyrus posted an up-close image of her expensive-looking ring that adorned her tattooed decorated hand.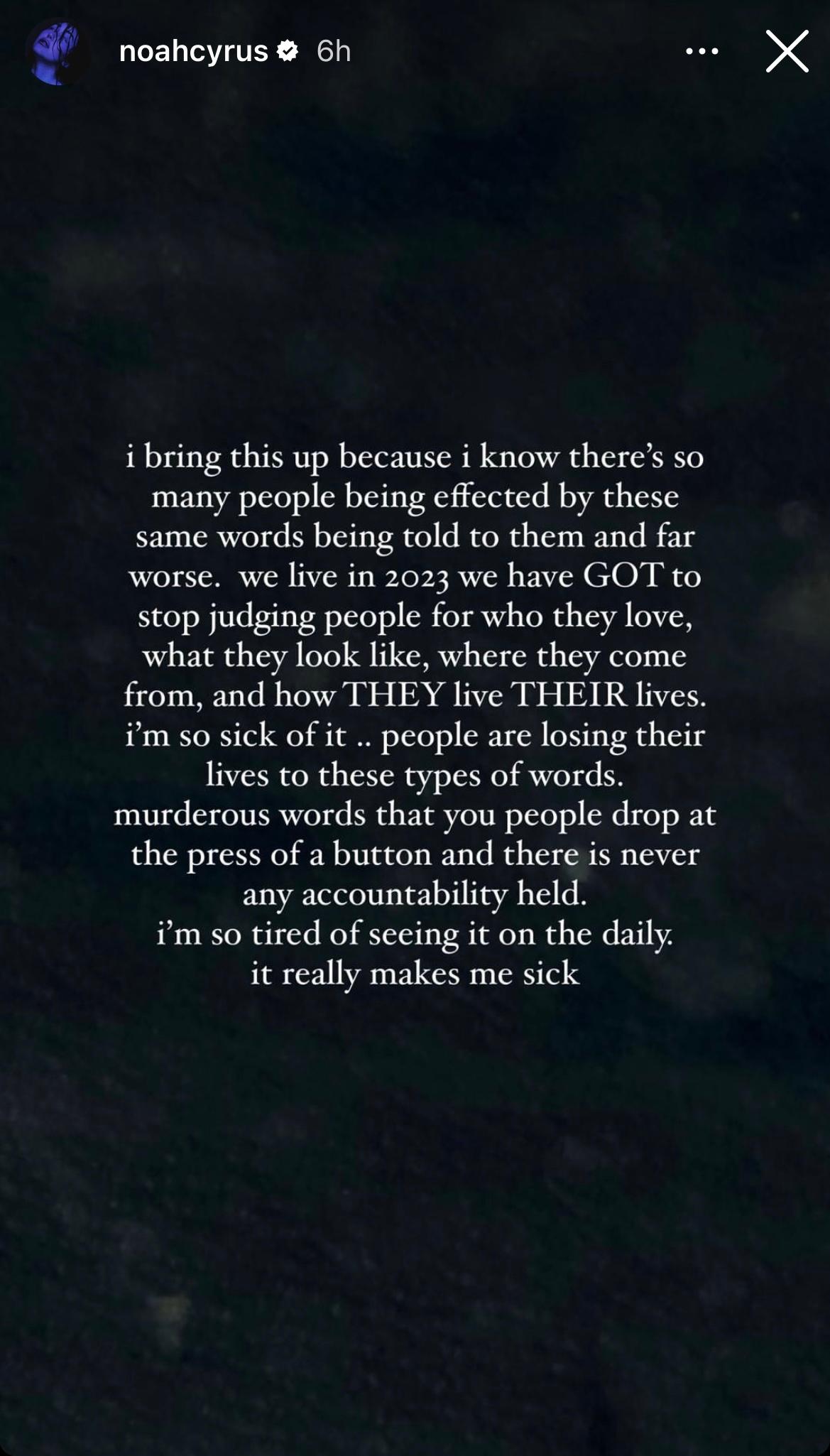 Adding a caption to her post, she noted how she was thrilled to be spending the rest of her life with the man of her dreams and further eulogized him for being "so selfless and filled with so much love to give."  She concluded by noting,
"our life so far is a life I never thought I deserved or I would live. I never thought I'd be looking forward to living with you. I'm so grateful to you. I don't know how I got so lucky… I would say 'yes' to you daily for the rest of my life…"
The 'Live Or Die' Crooner Opened Up On Her Recovery From Xanax Addiction
Aside from overcoming the low-self esteem brought upon her due to endless vile remarks, Cyrus has had to fight a good fight to abstain from substance abuse.
The Tennessee native revealed during an interview with "Rolling Stone" the moment she got introduced to Xanax and how her boyfriend influenced her in taking the harmful drug.
She recalled, "My boyfriend at the time, when I was 18, was the first person that gave me a Xanax, and it became a way for us to bond." She added, "I think I wanted to fit in with him. I wanted to be what he wanted and what he thought was cool and what I thought everybody was doing. Once I felt that it was possible to silence things out for a second and numb your pain, it was over."
Although she tried to protect his identity by not mentioning her then-boyfriend's name, it was a known fact that as of when she was 18, she was seeing rapper Lil Xan.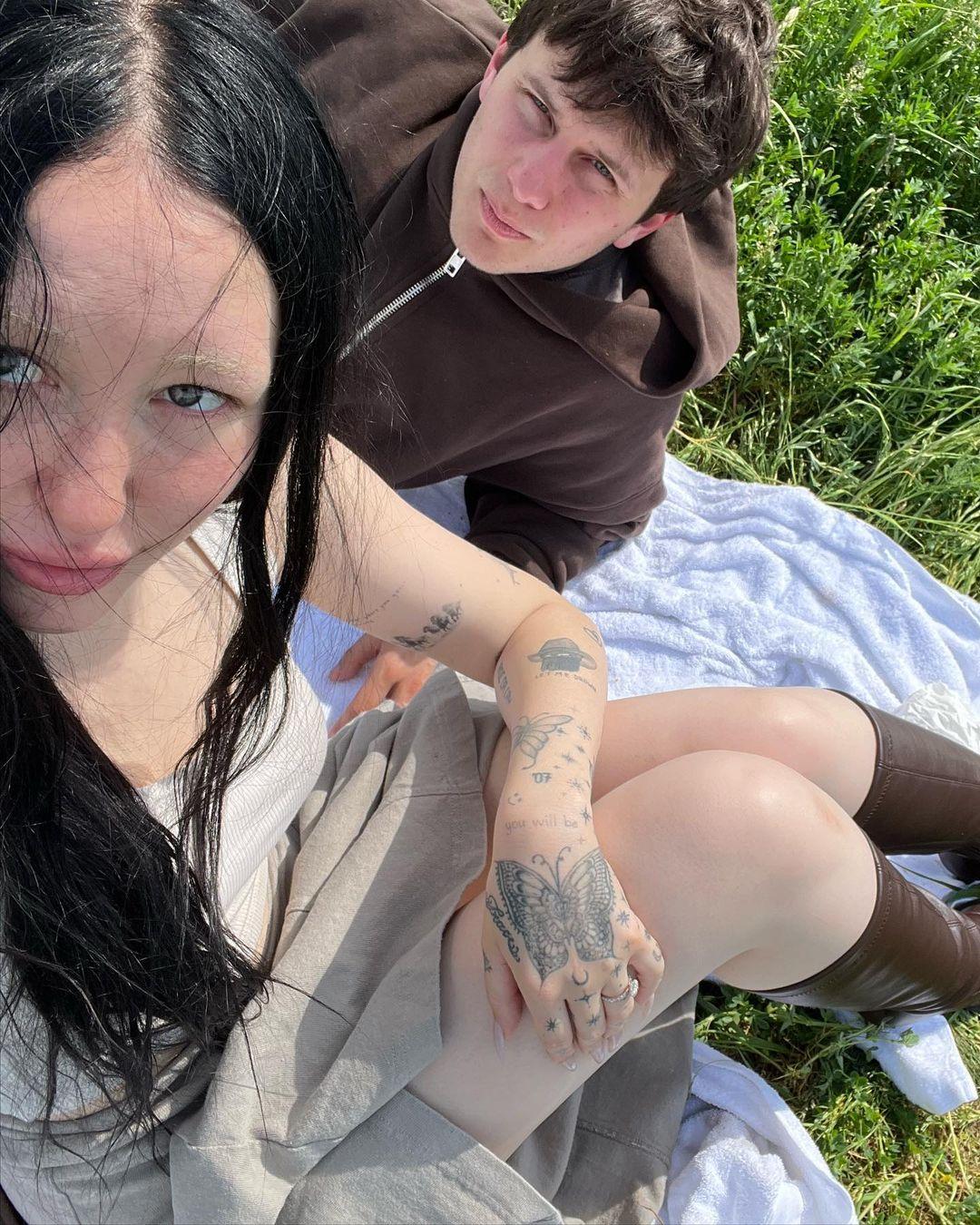 Noting that she became unrecognizable to herself, Cyrus disclosed that she needed an "eye-opener" to help push her over the edge, which led to her road to recovery.
Cyrus remarked that the moment came in August 2020 after the death of her grandmother Loretta. She revealed that the guilt of "not being there" emotionally for her family members, including her mother, Tish, shook her for a long time, prompting her to change her ways and turn over a new leaf.