No one loves see-through garments more than Noah Cyrus!
The youngest daughter of country singer Billy Ray Cyrus has rocked several sheer pieces in the past, but her latest one might be her most daring look yet.
Flashing Plenty Of Skin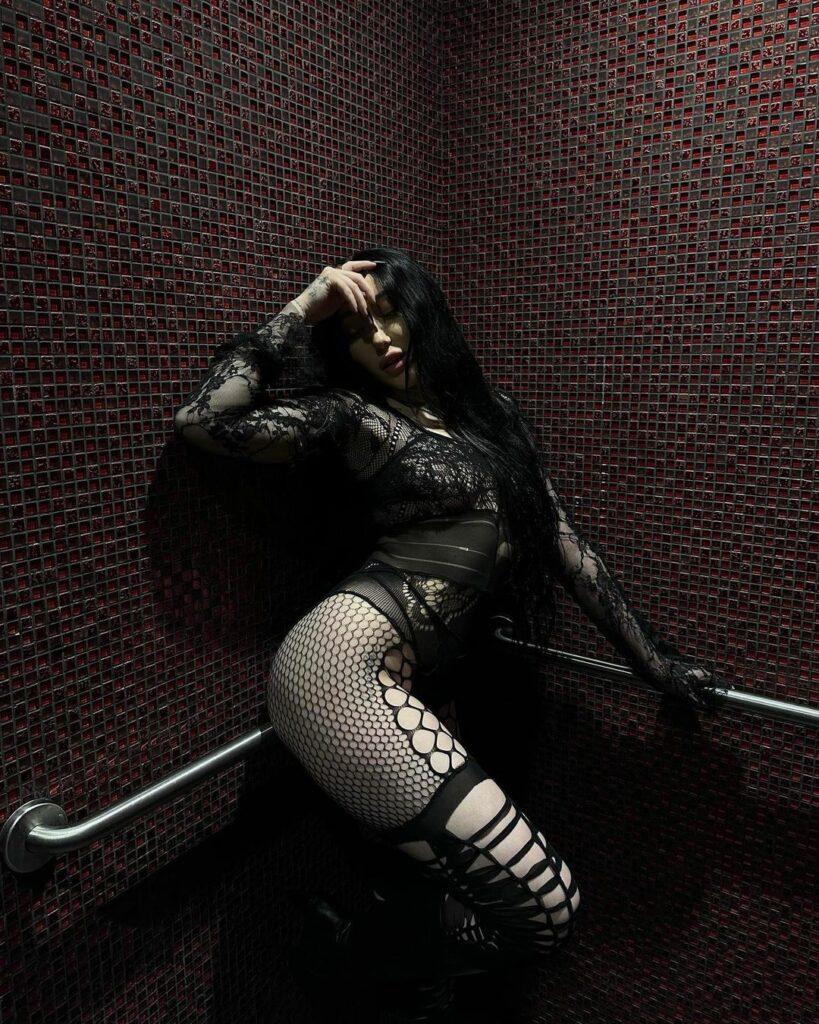 Noah flashed some skin in the steamy snaps she uploaded over the weekend. In the pic, she slipped into a revealing sheer dress that showed off her amazing curves.
The "All Falls Down" songstress likely sent pulses racing as she went scantily clad for the snaps in a scanty dress that left little to the imagination. It was made of lace fabric that clung to her body, highlighting her assets and dangerous curves in all of the right ways. It had a sleeveless design that left her toned shoulders and arms bare. Although the garment boasted a high neckline, her décolletage was still in full display through the see-through fabric and the cut-out across her décolletage.
Performing On Stage Sans Her Bra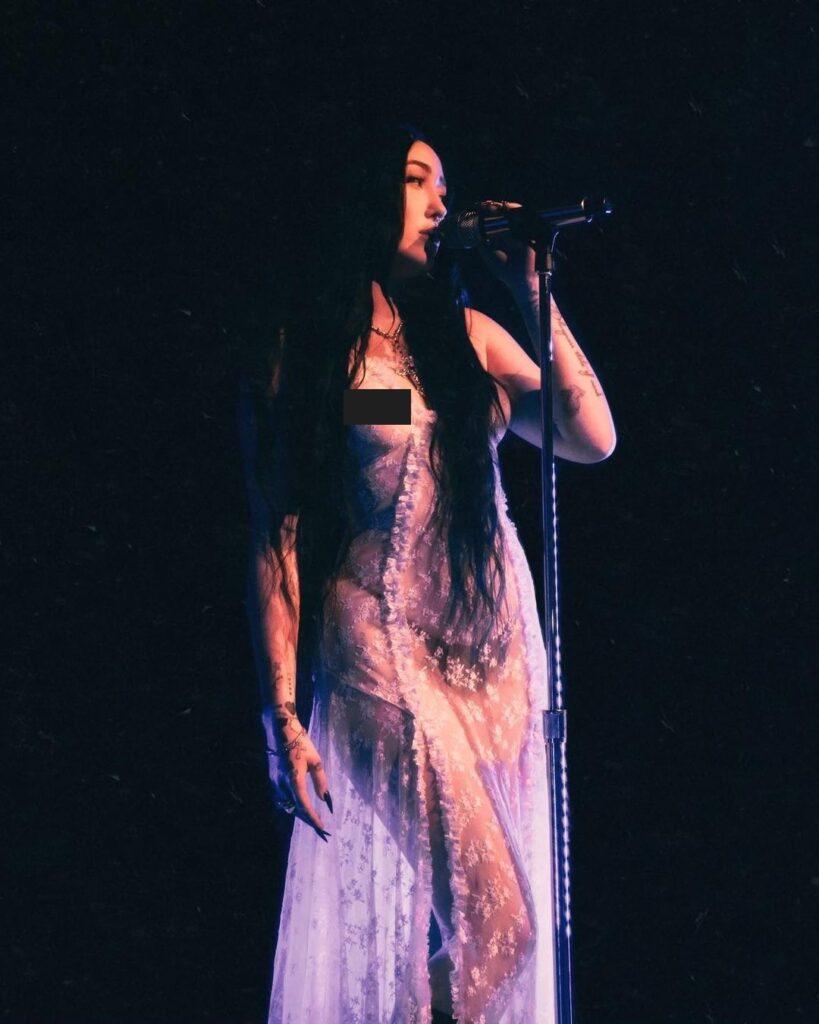 Noah's dress was also covered in tiny floral embroidery, though the design wasn't enough to cover the necessary bits as she ditched her lingerie.
While she completely went braless, Noah sported black undies with their sides stretched high above her hips. The high leg cuts exposed plenty of skin. Its front side dipped low, accentuating her flat midsection.
Noah opted for a sleek, straight hairstyle with a center part. In terms of accessories, she chose several rings and a chunky cross necklace in silver. The star also wore a nose ring and painted her long nails black.
For the new upload, Noah was snapped indoors. The first slide showed her singing and standing on stage. She clasp the mic using her left hand while bringing her mouth closer to it as she looked to the side.
Freeing The Nipple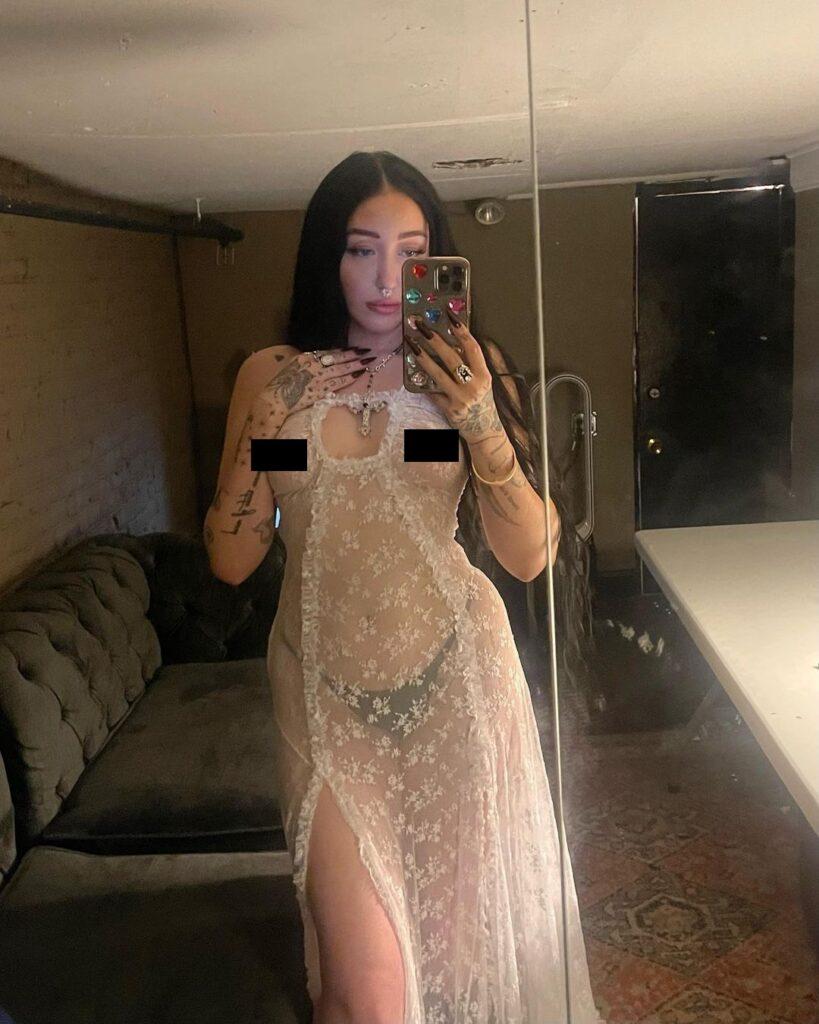 The next photo saw the 22-year-old posing inside a room. She stood in front of a mirror and popped her hip to the side. Noah bent her right knee, which popped out of the dress through the slit. She rested one of her hands on her chest close to her neck while gazing at the mobile device's screen before snapping the selfie.
Other pics on the share showed a mix of images and videos of Noah.
In the caption, Noah noted that she's missing "sleep."
Fans Adore The Pics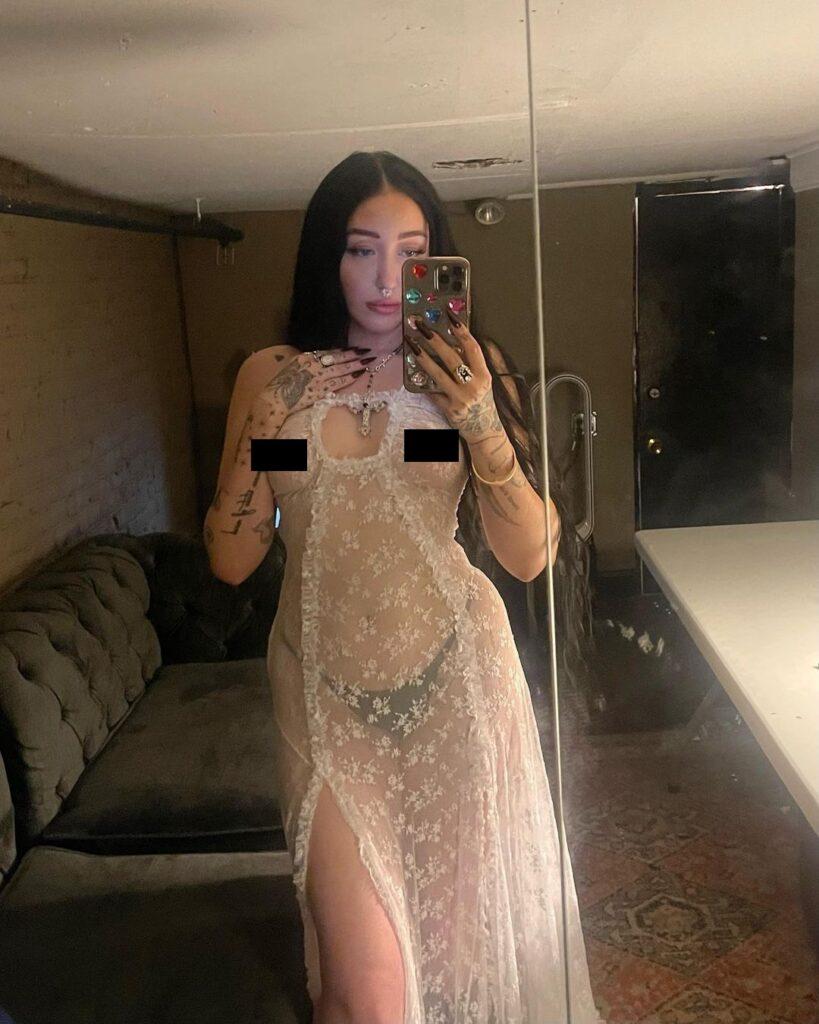 The post received more than 300,000 likes since going live on Noah's feed. Many of her fans showered her with compliments in the comments section, racking up over a thousand messages.
"Looking like the angel you are," raved an admirer.
"The second photo had me saying good god out loud.🥵" remarked another commenter.
"You are beautiful!!!" added the third user.
"@noahcyrus was graced by your amazingness at the 9:30 club for VIP and show. Your authenticity and talent are amazing and powerful," noted the fourth one.
Opening Up About Her Past Through Her Songs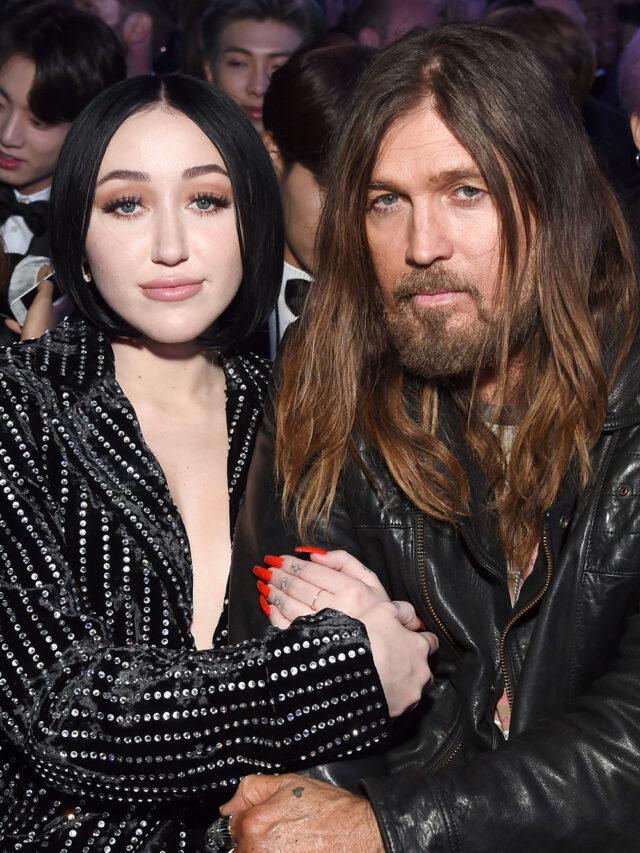 In September, Noah released her debut album, "The Hardest Part," which explores her pains of growing up, the struggle of finding steady love, the harsh reality of drug addiction and so much more. She did a duet with her famous dad in one of the singles, where she revealed his advice.
"Noah (Stand Still)" stems from the singer's early days of her recovery from depression and Xanax addiction. As the lyrics suggest, it was Billy Ray who gave Noah the advice to take a moment to breathe and "stand still" when life becomes too overwhelming.
"And my father told me/Noah when you don't know where you're going/Just stand still/Soon enough you will/And when all the hope and joy you feel/Turns into paranoia 'cause it will/Remember, just stand still," she sings.