Noah Cyrus, Billy Ray Cyrus' second daughter from his marriage to Tish Finley, is well on her way to the altar, thanks to her unexpected engagement to her German boyfriend, Pinkus. 
The Cyrus clan could not be happier for the 23-year-old, including patriarch Billy, who celebrated the news on social media by sending best wishes to the newly engaged.
Billy Ray Cyrus Congratulates Noah Cyrus Amid Her Engagement To Pinkus
Noah's father recently took to Instagram to congratulate his baby girl on her engagement to Pinkus, just months after they went public with their relationship. Billy posted an adorable family photo featuring himself, his fiancée and pop singer Firerose, Noah, and daughter-in-law Stella Cyrus, all standing side by side, grinning at the camera.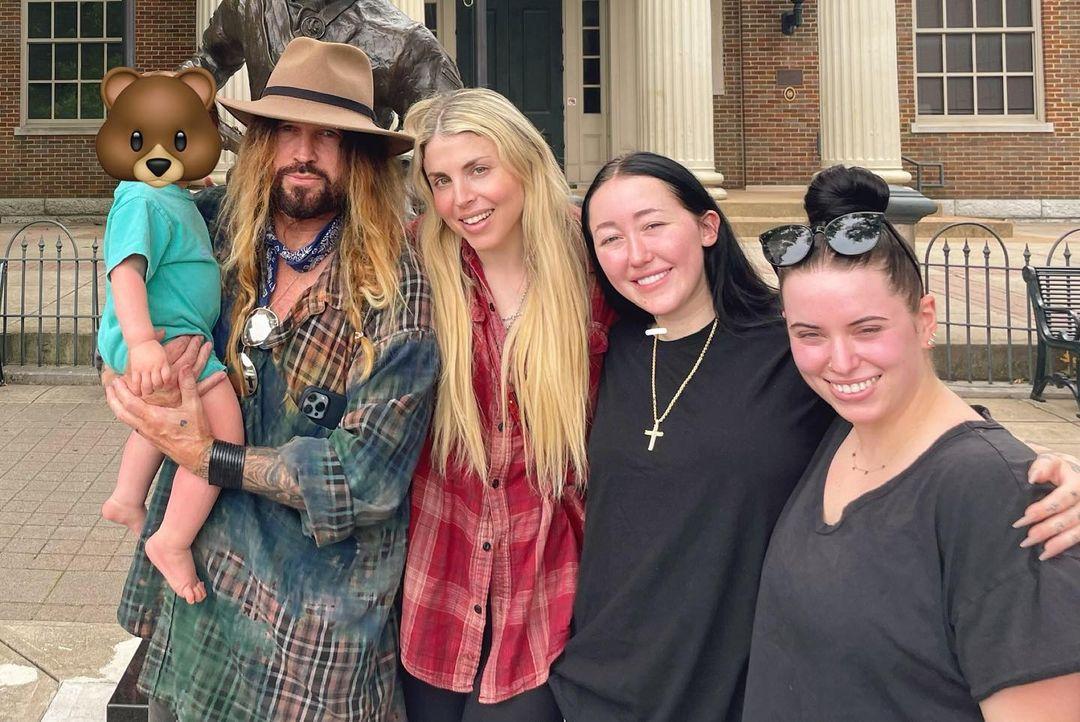 The country singer, who was captured carrying a youngster, possibly his grandchild, captioned the update, "Congratulations @noahcyrus on your engagement! Wishing you and @pinkusss much love and happiness!" Congratulatory remarks poured in almost immediately from fans worldwide, including one who penned, "Congratulations Noah on your beautiful engagement!! Beautiful photo; so much love and happiness!!❤️❤️."
Another comment read, "Fantastic news, congratulations to Noah & Pinks 🖤 Great family photo too!" Similarly, an admirer exclaimed, "Congratulations!! Noah❤️🙌🏻❤️." A fourth follower expressed, "Congratulations and best wishes to Noah and @pinkusss on their engagement! Love this photo and seeing you with your grandson in your arms!"
"So happy for Noah!! That she finally found true love & happiness," a fifth fan gushed. "Congratulations 2 u, Noah, and much love & happiness two you both. Hugs and God bless xoxoxo." A fellow supporter wrote, "Congrats and best of luck to you both," while another proclaimed, "Congratulations to Noah and Pinkusss! May your life together be happy, fulfilling, and filled with all things good!"
One more Instagram user remarked, "Huge congrats Noah!🤍" before a ninth devotee praised, "Congratulations Noah on ur engagement❤️💙💜."  Noah's engagement surprised many, considering she and her beau confirmed their relationship on April 16 after just two months of dating.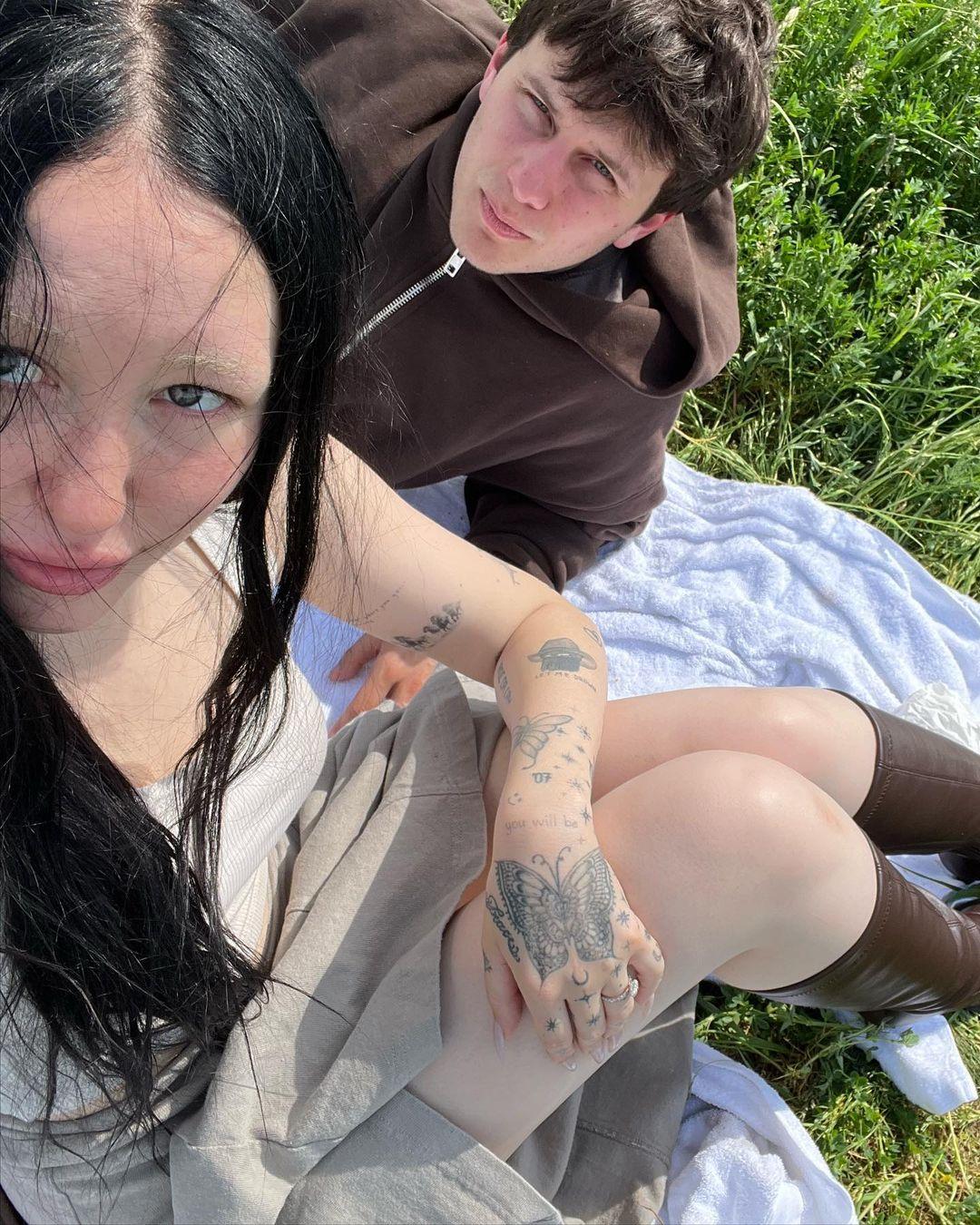 Nevertheless, her fans could not hide their joy when she announced Pinkus had proposed with an expensive-looking ring, as seen on her Instagram. The Tennessee native dropped a carousel flaunting her new jewelry while showcasing herself and her finacé in different scenarios.
She was rocking a silver metallic cutout dress in one photo and glammed up with smokey eye makeup. Her hair was also sleekly styled in a center part. In contrast, Pinkus looked dapper in a black jacket, matching his black slacks, compared to the following slide displaying him looking stylish in an insulated masked sweatshirt and sweatpants.
The same image showed Noah donning a black sleeveless top with an attached hoodie and similar pants. Meanwhile, in another slide, they were photographed seated on a field, spending some quality time. The duo shared more intimate moments in the following slides, including one featuring them at the beach and locking lips at an evening event.
The "Hannah Montana" alum did not forget to include an up-close image of her engagement ring, giving fans much to gush over. In the caption, she described the moment she said yes to Pinkus' proposal as "the greatest moment of my life" before showering the designer with praises for being "so selfless and filled with so much love to give."
Noah further admitted that she never imagined herself deserving of such affection or looking forward to spending forever with him; still, she was eternally grateful.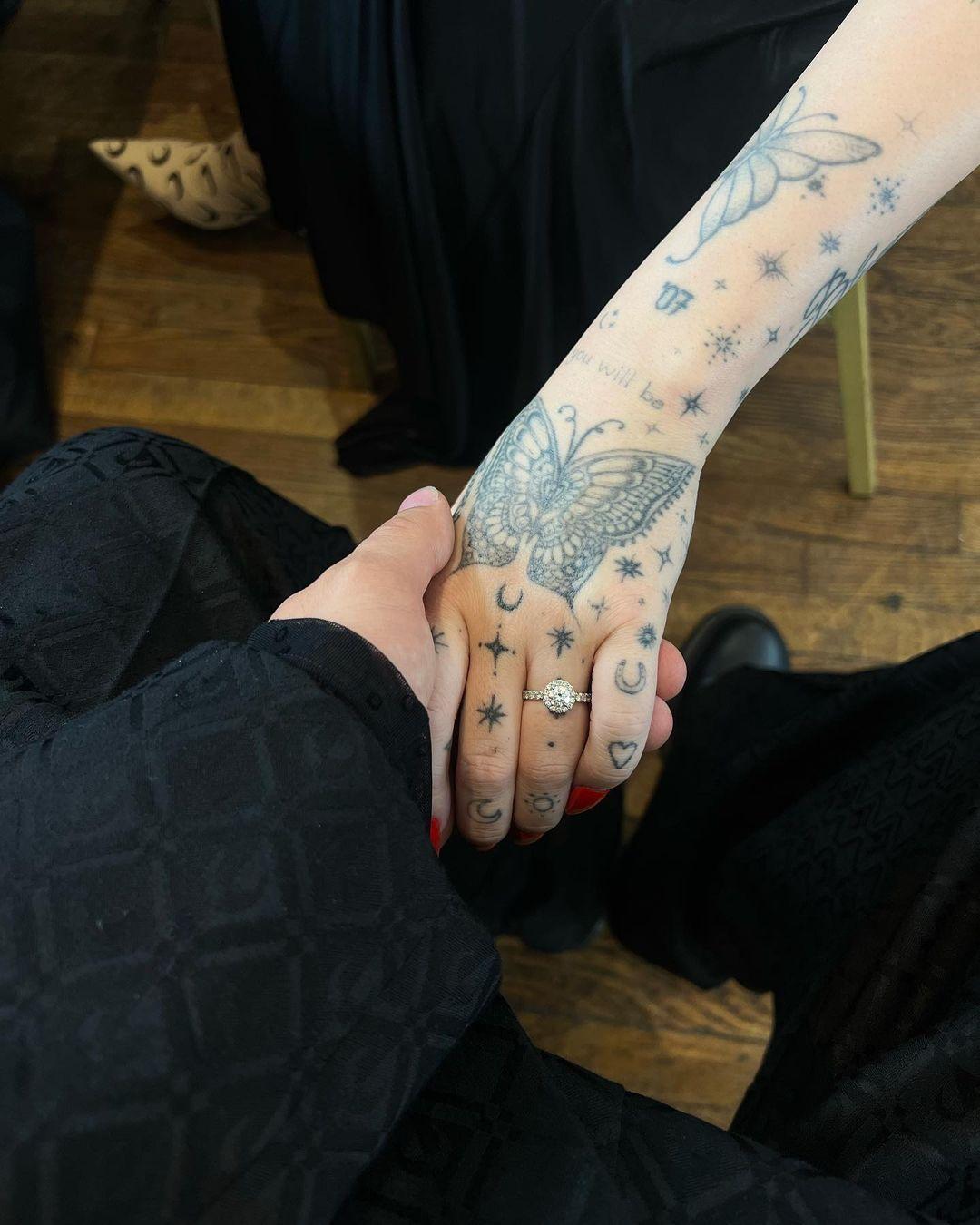 The 'July' Vocalist Dished On Her Parents' Divorce In The Duet 'Every Beginning Ends'
It is undoubtedly wonderful to see Noah and her dad Billy maintain a tight bond, given that she was vocal about her parent's divorce last year, using her music to tell their story. 
Ahead of her debut album "The Hardest Part" on September 16, 2022, she included a track titled "Every Beginning Ends" about her parent's separation. The "Sadness" singer disclosed that she was inspired by the former couple's almost thirty-year-long marriage when writing the song.
"Every Beginning Ends" is a story of two lovers who go their separate ways after being involved for a while because their love is no more. Noah featured Death Cab Cutie singer Benjamin Gibbard in the music, released on August 26, 2022. Parts of the lyrics rang: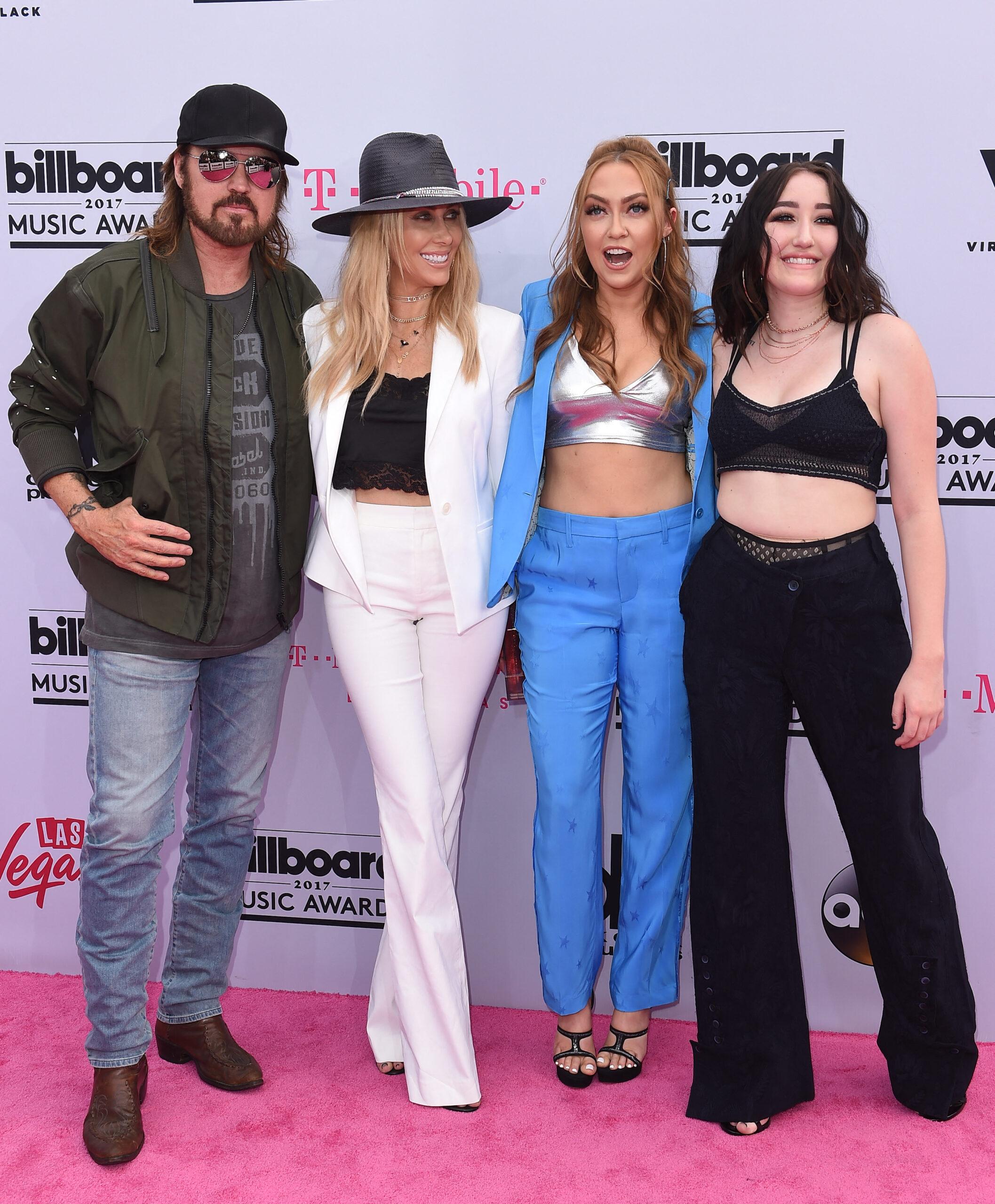 "You have to wake up every morning and choose to love someone, but I'm finding that harder the more I fall out of love with you."