Conor McGregor and fiancée Dee Devlin are expanding their brood!
The charismatic UFC superstar revealed that they were expecting their fourth bundle of joy. With this announcement, his ever-evolving journey takes a heartwarming turn, solidifying his status not just as a fierce fighter but also as a devoted family man. 
Conor McGregor Shares News Of Fourth Baby With Fiancée Dee Devlin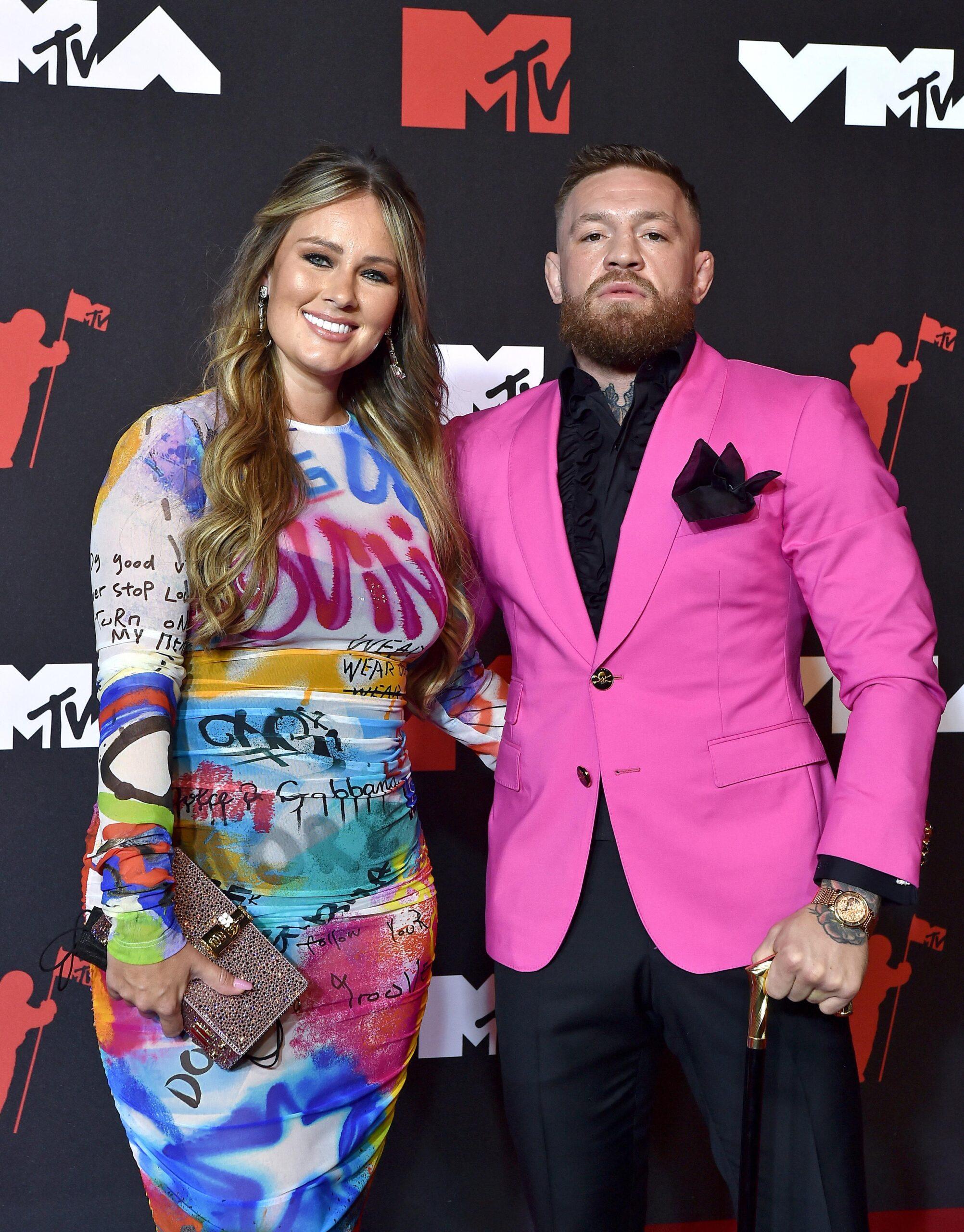 During an appearance on Wednesday's episode of "Live with Kelly and Mark," co-host Mark Consuelos inquired about the MMA fighter's three existing children, who he shares with Devlin.
As the 34-year-old gladly opened up about the joys of raising his three children — 6-year-old Conor Jr., 4-year-old Croia Mairead, and 2-year-old Rian — he could not contain his enthusiasm as he made a surprising announcement.
He excitedly revealed, "We've also got another one on the way. There's a lot going on!" As cheers erupted, he disclosed that his family had a few more weeks before discovering the baby's gender.
In addition to expressing his enthusiasm about becoming a father for the fourth time, he shared his joy about Croia's preparation for "big school" and that his eldest son was emulating him and training to gain fighting techniques.
The expectant father, who was clearly overjoyed at the thought of discovering the sex of their baby, has been on a journey of love and togetherness with his lovely fiancee for over a decade after first meeting in 2008.
Throughout McGregor's unparalleled success in his fighting career, Devlin has been a constant pillar of support and a prominent figure in his life. Mirror reported that the former Cage Warriors champion affectionately referred to the 35-year-old as his "big busty" fiancée, sparking a mix of reactions among fans.
While some admired his open expression of love, others criticized his choice of words as being less than kind. Regardless, the mother-of-three continued to stand steadfastly beside him, even when he was collecting less than £200 in benefits.
Expressing his deep gratitude for Devlin, McGregor described her as a "lifesaver," stating, "She'd drive me to the gym, and she'd listen to all my dreams. Dee is a lifesaver for me. I wouldn't be doing this if it wasn't for her, and that's for sure. I'm doing all of this for her."
The businesswoman also did not budge even when he faced legal troubles for allegedly throwing a trolley at a bus that contained several UFC fighters and punching a man in Dublin for refusing to drink his Proper Twelve whiskey. 
Amidst all that, his steadfast fiancée remained by his side, braving the turbulent journey together, proving their resilient love and commitment. 
Woman Accuses MMA Fighter Of Assault On Yacht
At the beginning of the year, The Blast reported that a woman came forward with allegations of assault against McGregor, stating that the night took a disturbing turn while they were on a yacht celebrating his birthday in July 2022.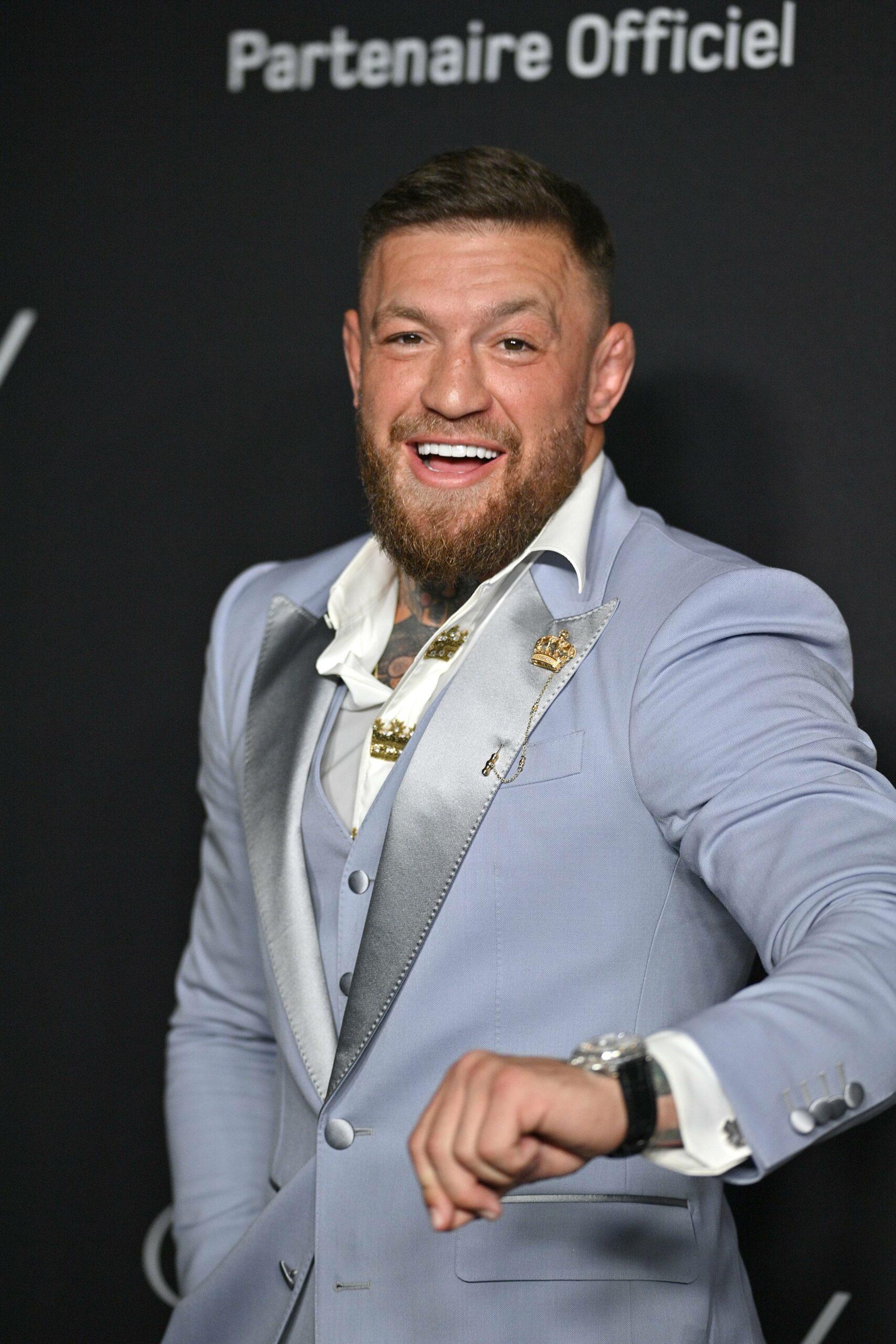 The incident reportedly occurred after leaving a nightclub to the luxury boat, where he allegedly insulted the woman's appearance and kicked and punched her in the midsection. She further claimed that he threatened to drown her during the ordeal.
According to her statement to Irish police, "All his behavior changed at that moment," leading her to jump off the boat out of fear for her life. However, his spokesperson, Karen Kessler, refuted all the accusations made by the woman, stating, "Mr. McGregor is steadfast in his denial of all the accusations made by a guest on his boat."
The MMA fighter has faced a number of lawsuits from members of the opposite sex, dating as far back as 2018. An example is a woman in Ireland who alleged that he raped her in a hotel penthouse in 2018. 
Kessler responded in a statement in 2021 that the allegations were firmly denied and that the "McGregor Forever" star remained "confident that justice will prevail." 
But that was not all; in 2020, another woman made allegations of "attempted sexual assault and sexual exhibition" against the TV personality during his time on the French island of Corsica.
McGregor's agent, Audie Attar, vehemently denied the accusation, cautioning that his client would not be a target for those seeking attention or financial gain. It is important to note that he was not criminally charged for any of the incidents.