Kourtney Kardashian's blonde era seems to be over!
The Lemme founder has been on an exploring streak as fans have seen her switch up her outfits and, most shockingly, her dark hair, which she is known for.
Nearly two months after she stunned everyone by dying her hair blonde, she returned to her signature black hair. She launched the transition while touring with her husband, Travis Barker.
Kourtney Kardashian Goes Back To Her True Self: 'brunette4lyfe'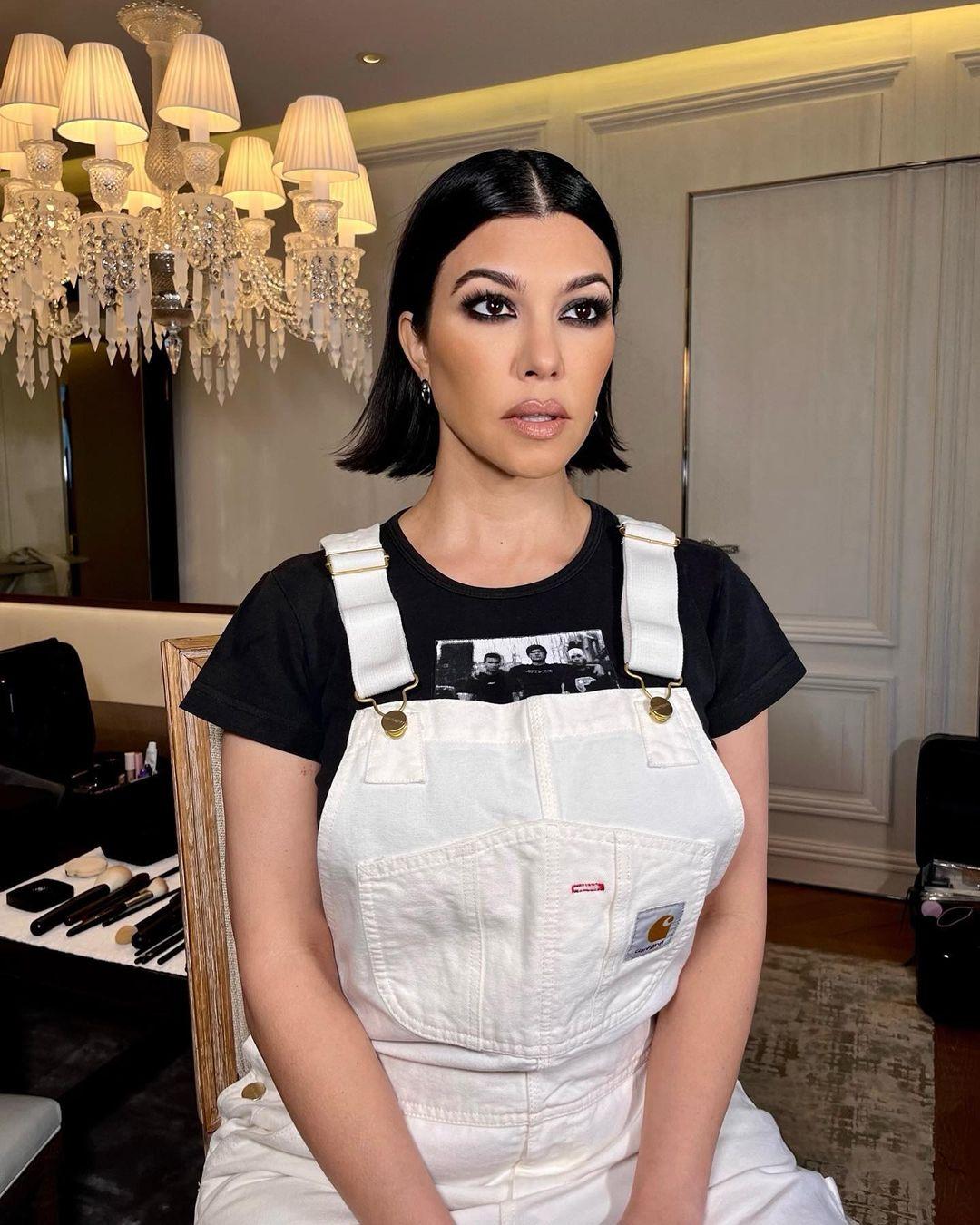 In case anyone forgot what Kourtney looked like being brunette, a look at her recent Instagram post is the most prominent reminder. The camp was a compilation of snapshots from her husband's latest tour stop in New York City. 
Ringing a bell with her caption, "Brunette4lyfe," the mom of three uploaded several pictures of herself rocking her usual black hair. The slideshow began with a solo photo of Kourtney wearing a black t-shirt over white overalls. Her black hair, which was most noticeable, was neatly swept back with a sharp cut. The hair was tucked behind her ears, freely showing her makeup. 
The following snap featured the Blink-182 drummer, shirtless as he stared at his phone. Additional photos on the carousel unveiled the Poosh founder sweetly hugging her man from behind and a mirror selfie of the lovers in bed. 
The "KUWTK" alum also shared a photo of her being the ultimate rockstar wife on tour with her husband. The picture showed her and the Blink-182 drummer holding each other's hands as they walked backstage. 
Kourtney's return to her natural hair color brought some of her fans joy. One fan exclaimed, "Yes, brunette Kourt is back!" Another fan gushed, "I love you, brunette 🍫 but you can do no wrong ❤️." A third fan commented, "You rocked the blond, but this is our Kourt." 
A fourth fan expressed their liking of the hair color. They wrote, "You look good with any color hair, but I have to say, black, dark, is my favorite on you. So beautiful ❤️." A fifth admirer echoed a similar opinion. The admirer wrote, "Brunette suits you best 👌 I've always thought you to be the most beautiful Kardashian, in my opinion."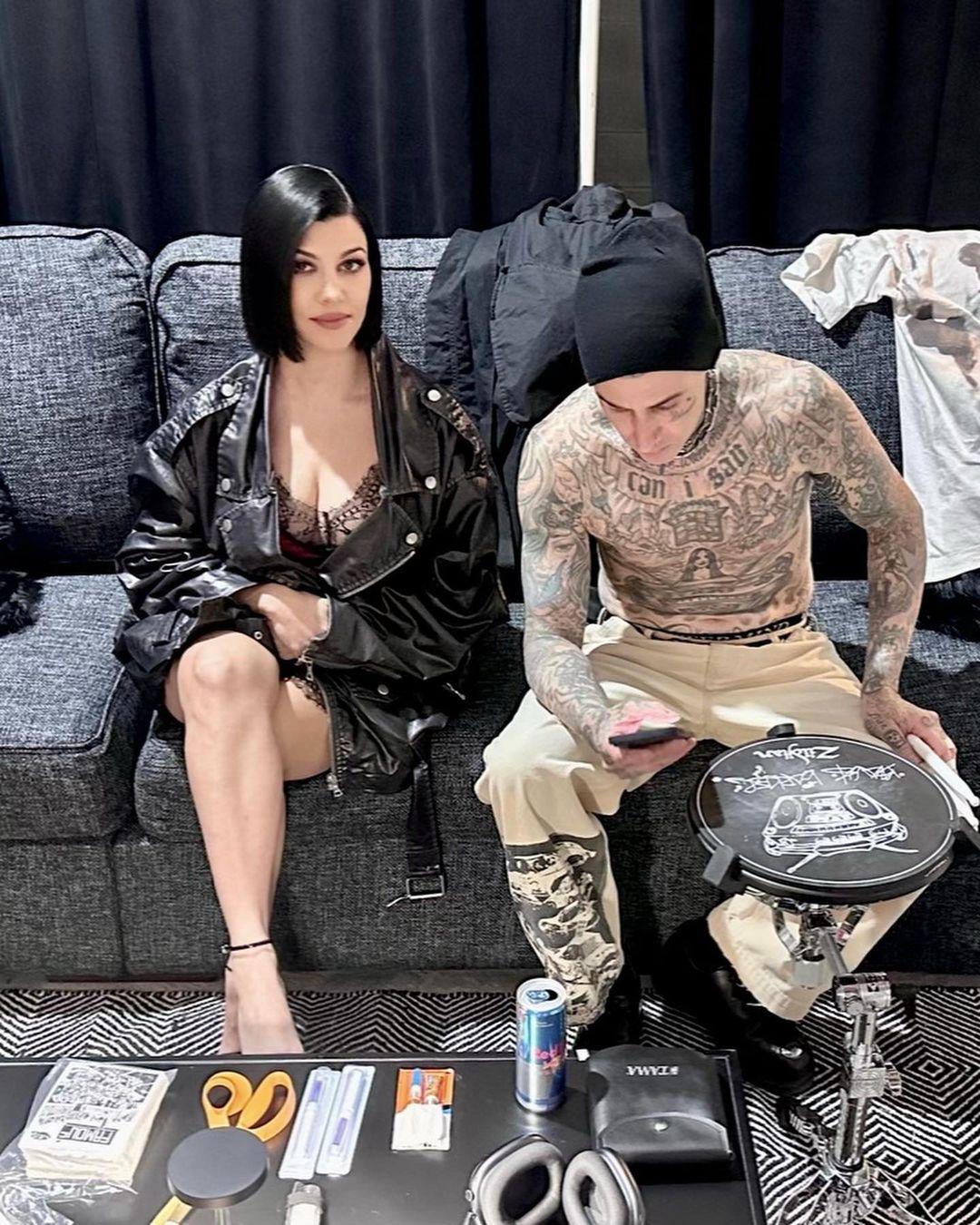 As fans may recall, In March, the Poosh founder took a break from her black hair and went blonde, to everyone's surprise. She debuted the new hairstyle with a series of pictures on her Instagram. In the photos, the Tv personality's new blonde hairdo was styled in a center part with the hair's length stopping at her chin. 
As expected, many of her followers were amazed at the new look. One follower expressed his amazement, writing, "Thought I'd never see the day you go blonde," while another gushed, "Actually love this look."
However, this wasn't the first time the 44-year-old Kardashian dyed her hair blonde. On her Instagram stories, she revealed that she rocked blonde hair with a throwback picture of herself with the look at seventeen. She captioned, "1995, bored during finals, convinces someone to dye my hair blonde to procrastinate."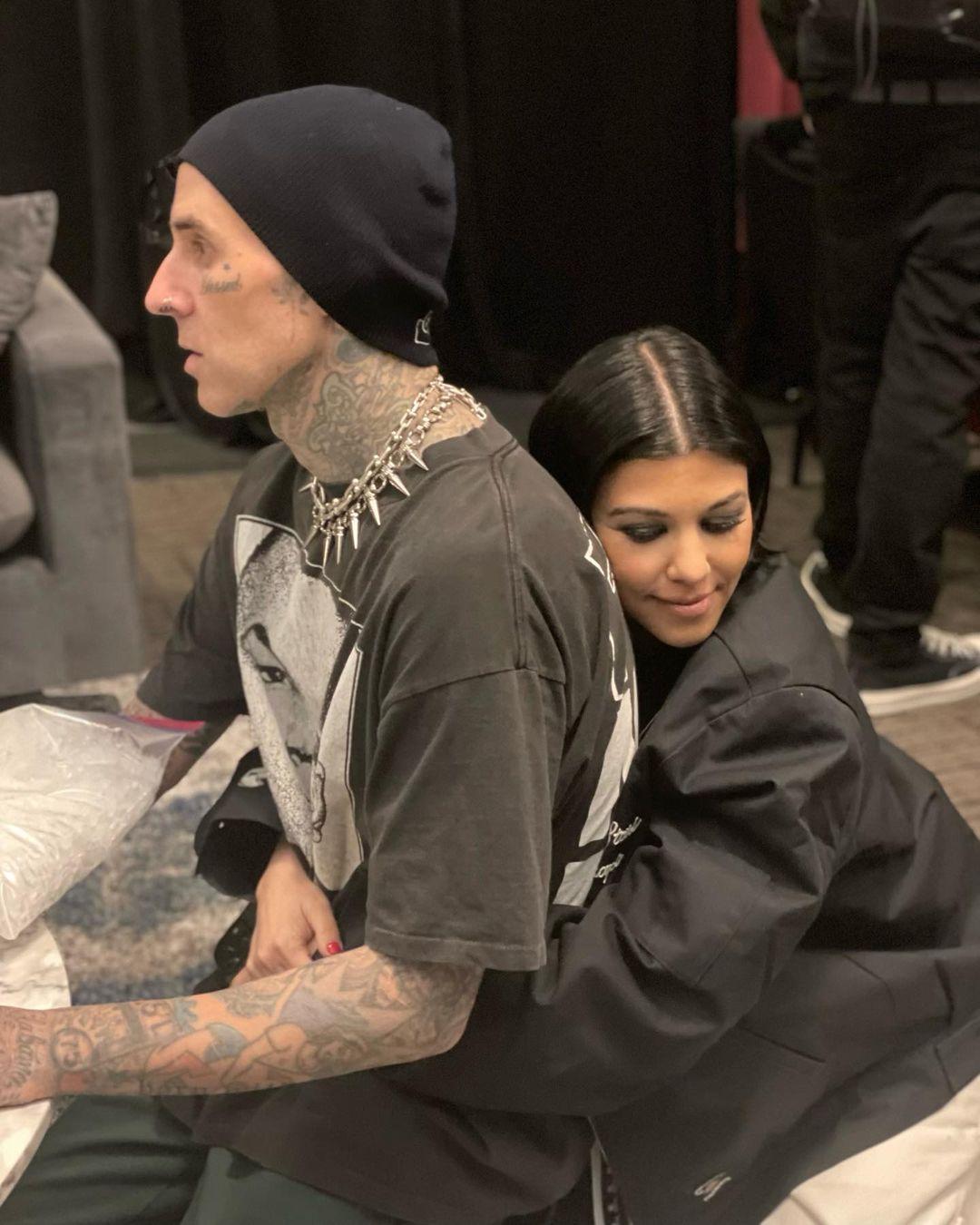 The Lemme Founder's Secret To Having Angel Feet
Days before returning to her signature black hair, "The Kardashians" star shared some tips on getting Angel's feet that would leave a man obsessed. The "KUWTK" alum first uploaded a close-up picture of her man holding her feet, clad in a black strap heel. 
She then took to detailing her secret on her Poosh website with an article titled "How To Get ANGEL FEET." In revealing her feet tips, the 44- year-old socialite explained how she earned the title of "angel feet." She recalled it during part one of the "KUWTK" reunion with TV host Andy Cohen. 
The Kardashian sisters were preparing in the dressing room when Kourtney came out, and her mom, Kris Jenner, praised her, saying she "looked like an angel." The eldest Kardashian daughter had the best response. She said, "I am, and if you felt how soft my feet are—they're angel feet."
Spilling the tea, the American socialite shared that she uses a pumice stone and foot cream every time she rubs lotion (at least once daily). She further instructed that the stone is best used after each bath for the dead skin to fall off easily.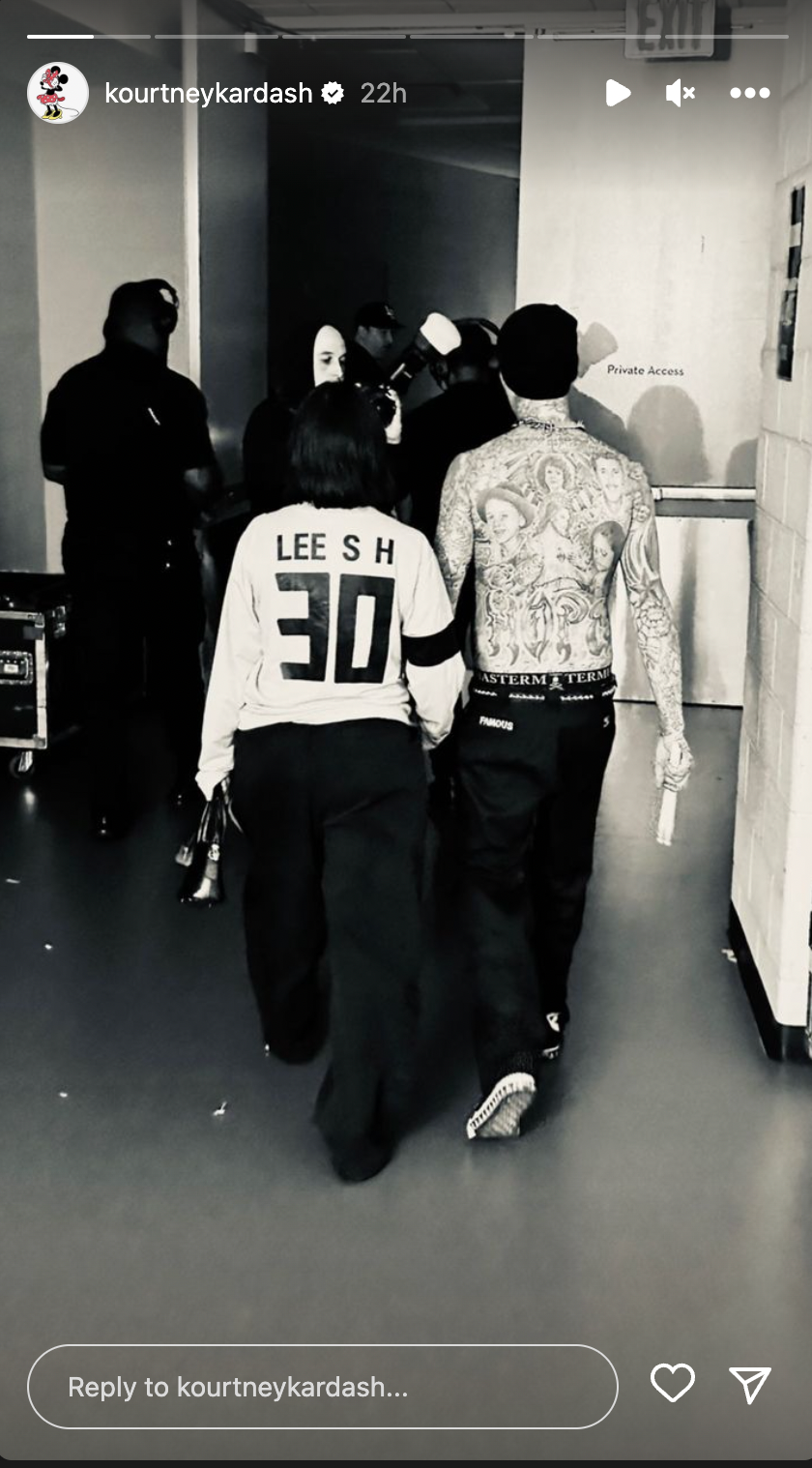 "Use a clean scrub to exfoliate the rough skin. Once you apply it to your feet, wear a pair of exfoliating mitts to massage the product and add an extra level of exfoliation," Kourtney urged.