Jessica Simpson has some exciting news for her numerous followers as regards her fashion brand, The Jessica Simpson Collection.
The Hollywood star naturally took to social media to share the announcement, revealing the launch of some new styles and using a stunning image of herself — all toned, looking younger than her 42 years.
Jessica Simpson Announces Her Brand's 'Wild New Styles' With Age-defying Looks
Simpson loves bit of her trimmed-down shape, and she never fails to show it off whenever she gets it. Th ite triple-threat entertainer, who is usually the face of her brand, gave fans something to make them wag their tongues.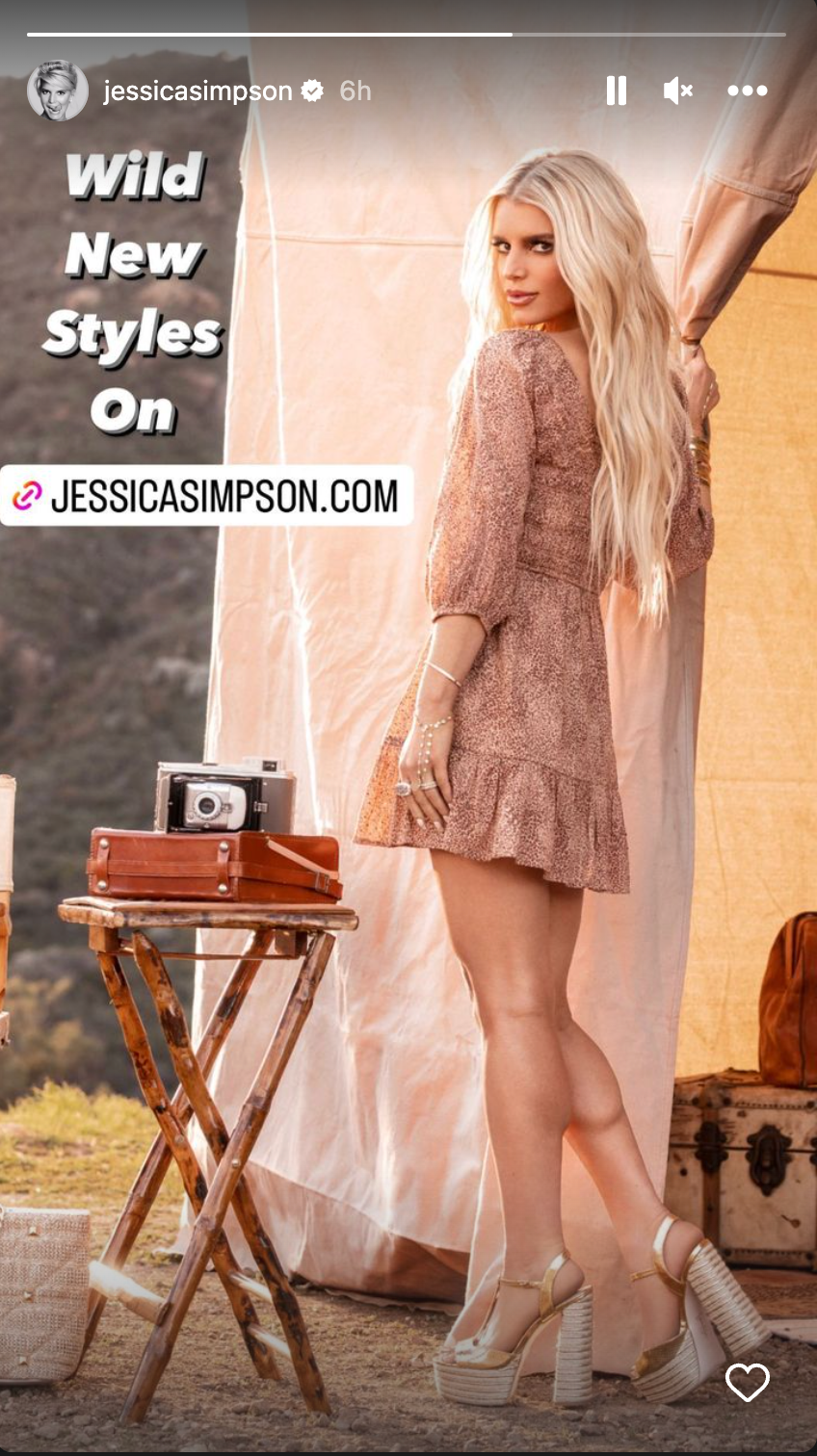 Recently, she did so while announcing a new release from her fashion company. The fashion designer shared a picture of herself on her Instagram Story in a short, light brown patterned dress with matching chunky heels. She accessorized with golden rings and bracelets.
The gown flattered her slender shape while exposing her super-toned calves. Her long blonde hair flowed down her back as she looked back at the camera, staring seductively.
In the snap, Simpson posed outdoors, holding a tent's curtain. The setup had a vintage look, with a wooden stool and a vintage recording device in the background. Alongside the post, she assured fans they could find  "Wild New Styles" on her brand's website.
Her followers were pleased to see the actress looking chic amid the announcement, compared to when she was criticized for looking fake in an Instagram selfie. As The Blast reported, the entrepreneur uploaded a picture of herself last month looking youthful and glammed up yet supposedly photoshopped.
She was rocking a foxy look with smokey eyes, colored cheeks, and polished lips, thanks to products from Joyce Bonelli's beauty company whom she tagged. Simpson, who pouted sensually at the camera, captioned the post, "Some days ya just have to feel your intention and let it shine."
As thousands flooded the update with likes, the comment section indicated that some users were not taken with her look as they slammed her for photoshopping.
One critic believed her selfie was "so edited it's almost AI," while a fellow fan wondered aloud if she had gotten a new face. A third complained, "She doesn't even look like herself," before a fourth follower claimed that the image looked nothing like the musician.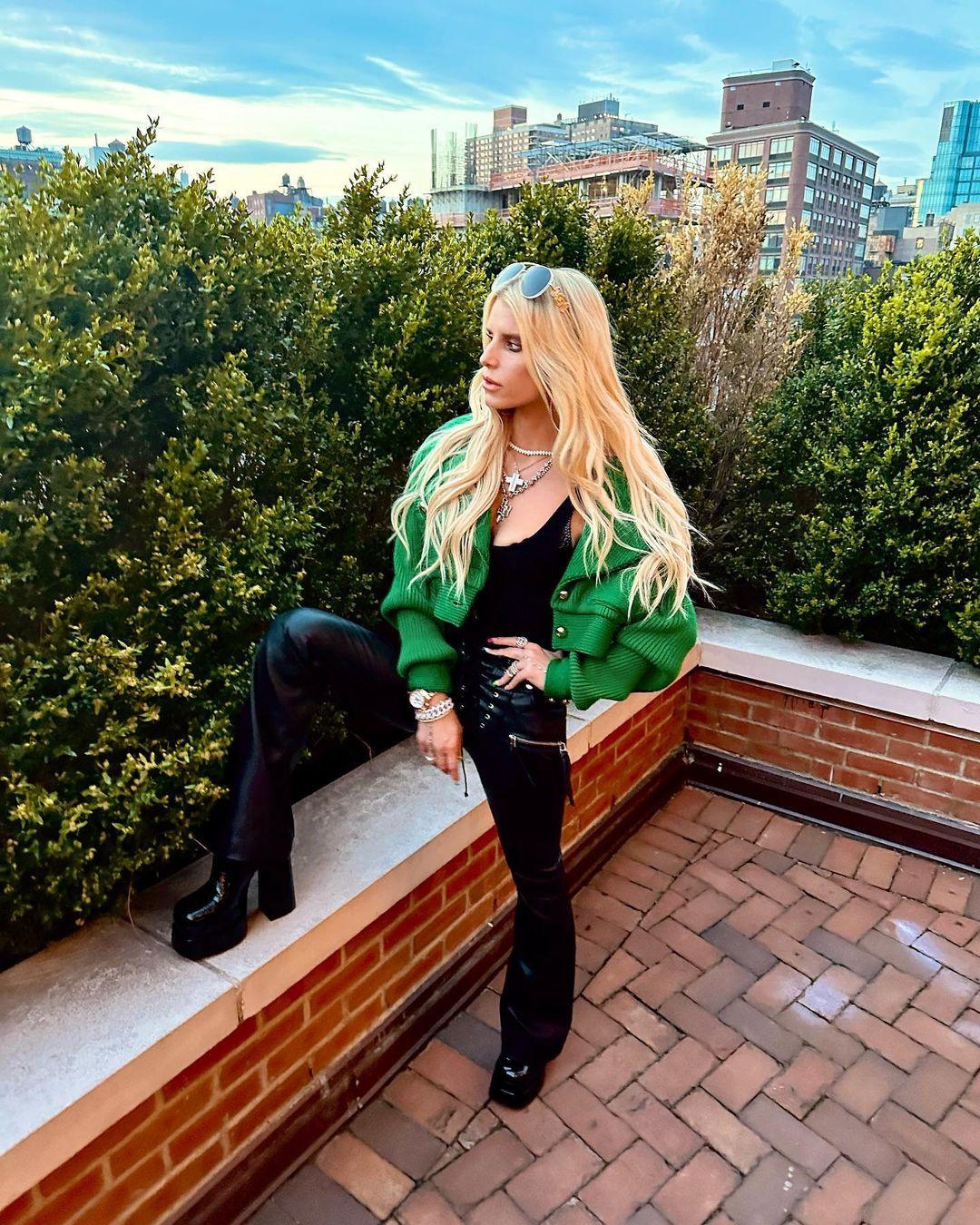 Also, a commenter sarcastically implied Simpson might be missing as they wrote, "Did Jessica Simpson get swapped and replaced?" While another asked rhetorically, "Oh, for Pete's sake… Who is this?" 
Another disappointed fan chimed, "That's not Jessica Simpson..…lol," while this follower mocked the philanthropist for looking "constipated." However, it wasn't all negative comments, as a supportive fan advised her to embrace her natural self.
"This doesn't look like you," they penned. "Don't use [filters]. You look better without them, and you don't need them."  Similarly, a few other admirers trooped in positively, praising the multifaceted artist's beauty despite the criticisms.
One fan gushed, "Omg, she's back to 2000," A second noted that Simpson still looked two decades younger and more beautiful.
Another commenter opted for a lengthier remark, stating, "The most beautiful lady. She looks so great here but always looks equally great without a drop of makeup. I suddenly feel so bad about myself." On the other hand, a fourth supporter bashed the critics for being hateful and not delighting in the "Irresistible" vocalist's beauty.
They expressed, "Comment section sucks. She looks amazing and is killing it at life. Be happy for people."
The 'Employee of the Month' Actress Was Attacked For Supporting SKIMS Founder Kim Kardashian
Once again, Simpson received many disapproving comments for rocking a SKIMS bikini, indicating her support for her excellent pal Kim Kardashian, who is often not on the people's good side.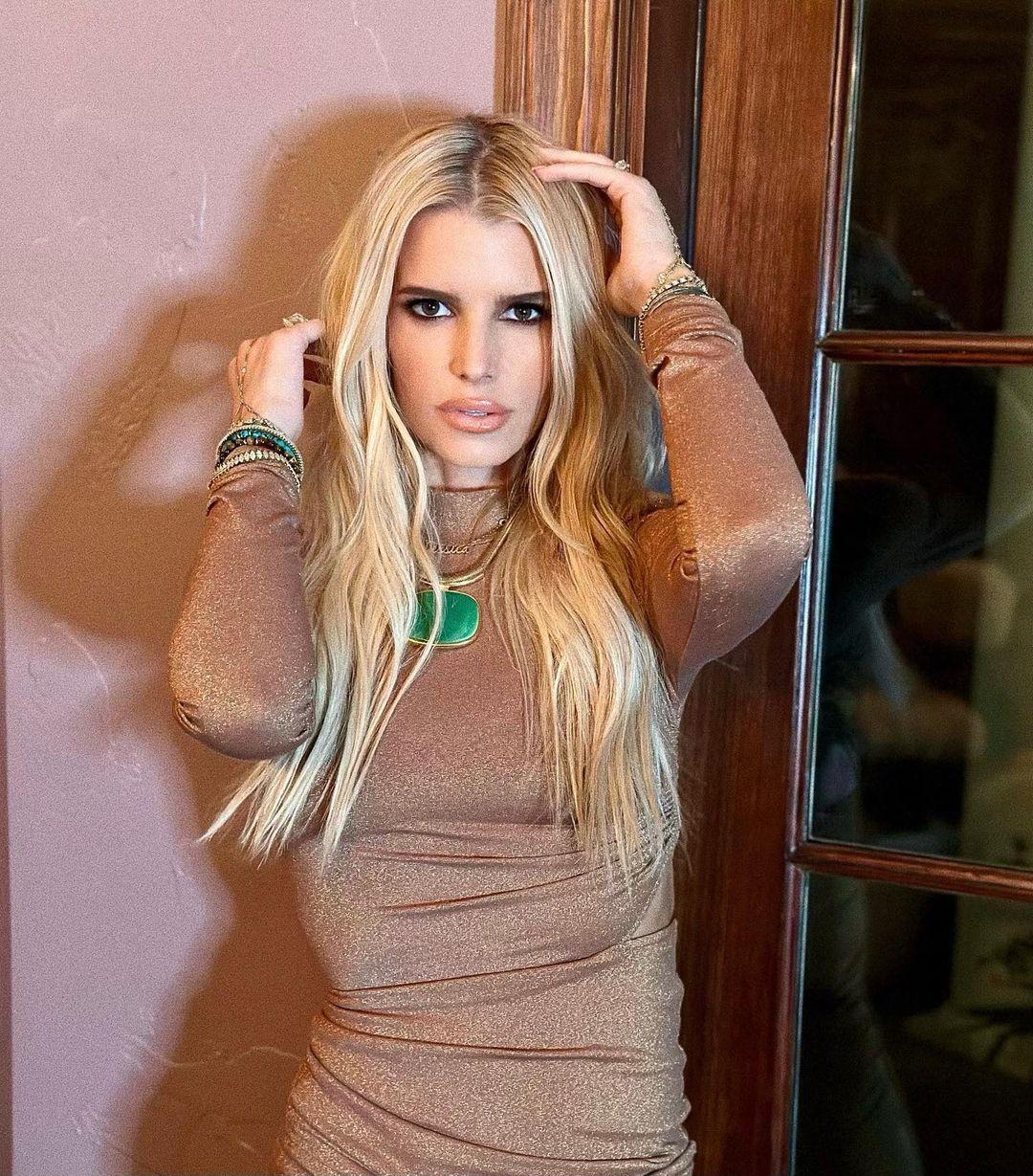 Per The Blast, it happened that she shared an alluring mirror selfie of herself in neon green SKIMS swimwear, accentuating her trim and tanned physique. The Jessica Simpson Collection founder paired her outfit with bright pink chunky heels from her brand, which she indicated in the caption alongside a credit to Kim K's company.
Fans took no time heading to the comments section to question her support for the SKIMS founder. One asked, "You have your line. Why support Kardashian."  
Another commenter then proclaimed that they were done with Simpson's brand after pointing out that Kardashian "promoted and stood behind Balenciaga" amid their child trafficking accusations.