Doja Cat has officially confirmed the name of her album!
The talented and multi-awarded singer has provided her fanbase with the title of her upcoming fourth album, scheduled to be released sometime this year, via social media. The new project will take a different dimension from Doja's R&B and pop discography as she will be honing in on her rap influences and showing off her rap skills.
Doja Cat Has Settled The Fight For Her Album Title In A New Tweet & Fans Are Beyond Happy
Following months of fans speculating that her album would be titled "Hellmouth," the "Kiss Me More" hitmaker has now shared new information that it is to be called "First of All." She provided the update in a tweet that read:
"its not called hEllMoUth either its called "First of All" and yes I'm announcing the album title right now."
The announcement quickly became a hot topic amongst her fanbase, with one netizen tweeting a picture that showed an elderly woman locked in a large encasement alongside the words, "I am not letting my granny out until you drop it."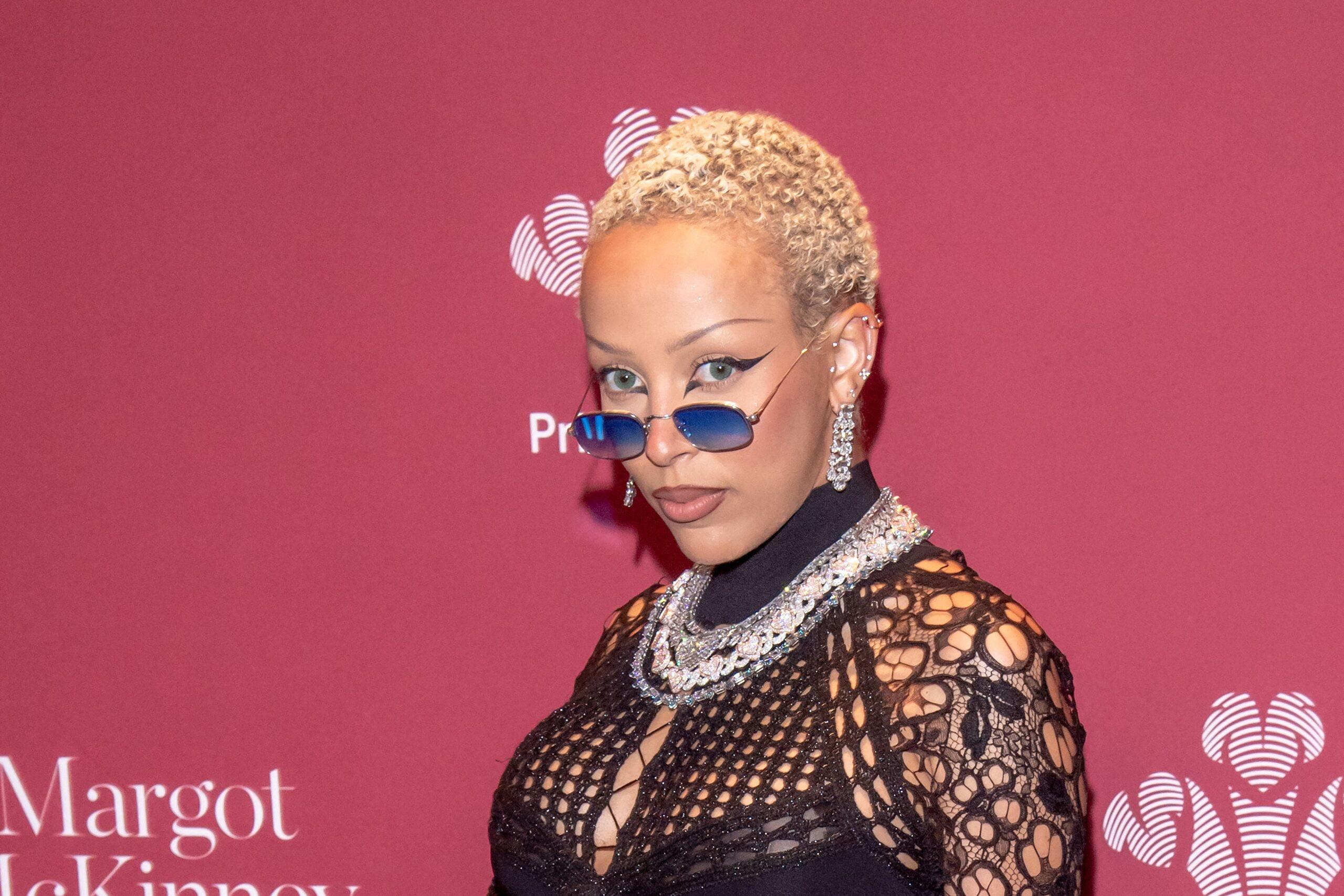 A second person claimed that even though they were unsure "whether she's serious or just trolling," they were still excited. "I don't believe you. But ready for your queen sleaze era! Dojo cat da sleaze," a third fan reiterated.
"Call it "rat," "scissors," "bed" It's FINEEEE,  I WANT IT," a fourth enthusiast stated, just as a fifth rapidly shot out a slew of questions, "Omg, what?! Where's the lead? Is Nicki on it? How many Tracks? How Many Features? Double Album? Visuals? We need details!!" A sixth Twitter user chimed, "First of All symbolizes a fresh, new era, and I am so hyped."
Despite the hyped atmosphere, a few fans expressed disappointment that Doja did not go along with "Hellmouth," which sounded "perfect," "better," and "so c*nty." People who took offense that she did not pick one of their earlier suggested titles were on the other side of the divide.
ICYMI, The Blast reported that the "Wine Pon You" artist had taken to Twitter to share, "idk what to name my album; I keep changing my mind," which got instant traction. One person brought her bald era back to mind with a suggestion to "Name it "Ball headed ho shit" and then like draw a Joker/batman face on it." 
A second netizen asked her to "Name it 'the one after planet her,'" while a third suggested "All the unreleased tracks that I've been sitting on since 2016." Meanwhile, this fan told the Grammy-award-winning vocalist, "It can be untitled for all we care. Please drop the album 😭."
The MTV Music Video Awards Winner Was Bashed For Her 'Demonic' Tattoo In April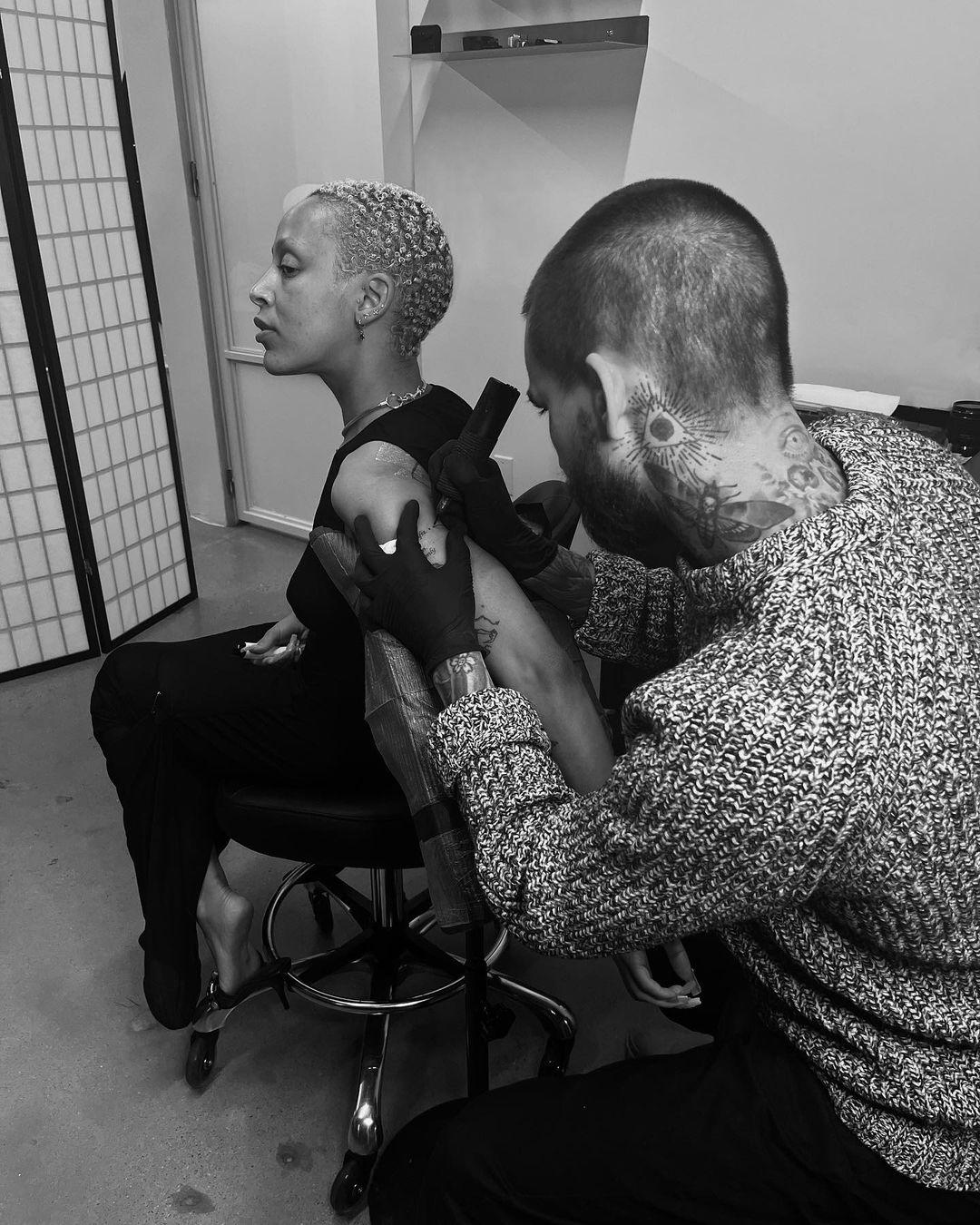 Aside from keeping fans on their toes about her upcoming project, Doja has been under fire for inking a demon-like tattoo on her body. Per The Blast, the 27-year-old artist's ink featured a female body with human and animal characteristics, such as a horse-inspired head and scales.
The creature, which also came with a clawed foot while the other was hoofed, stood next to the number "4" and debuted in an Instagram post, "purging you." "Going to unfollow u now cause I'm tired of seeing this weird demonic sh*t on my page," one critic announced, just as another asked other viewers to "pray for Doja" because "she needs God."
A third fan declared, "I don't like her no more bc wtf she got going on? She's literally in places where they burned and skinned people alive, and she has a goat tattoo representing the devil." 
"Not just ignore or follow her pain. It's never too late, tho, and no one's ever too lost to be restored & healed. That's why God exists," yet another person commented.
Doja has since defended the tattoo in a follow-up Instagram post that shared details about its origins alongside the short caption, "Your fear is not my problem." While three images showed various drawings depicted with human and animal features, the last was an explanation that the American Music Awards recipient's ink was an illustration from the 1665 edition of Fortunio Liceti's book, "De Monstris."