Katie Price is set to expand her horizons into the world of podcasting.
The reality TV star first rose to fame in the late '90s as a glamor model and has since branched out into music and fashion. Now, she is turning her attention to a new business and has hinted to fans about her upcoming project.
Katie Price Wants To Know What Fans Think About A New Podcast
The media personality, known to keep her audience engaged with her numerous activities, reached out to her 2.6 million Instagram followers to gauge their interest in launching a podcast. 
The 44-year-old exuded confidence as she shared a stunning photo of herself on social media, standing beside a majestic black horse. Dressed in a beautiful cream coat with black trimmings, the attractive brunette concealed her curves while casting a seductive gaze toward the camera lens. 
In the caption, she wrote, "I have a question for you all….do you listen to podcasts? What are your favorites? And If I had my very own KP podcast, what would you like to hear? Let me know in the comments below 👇😘."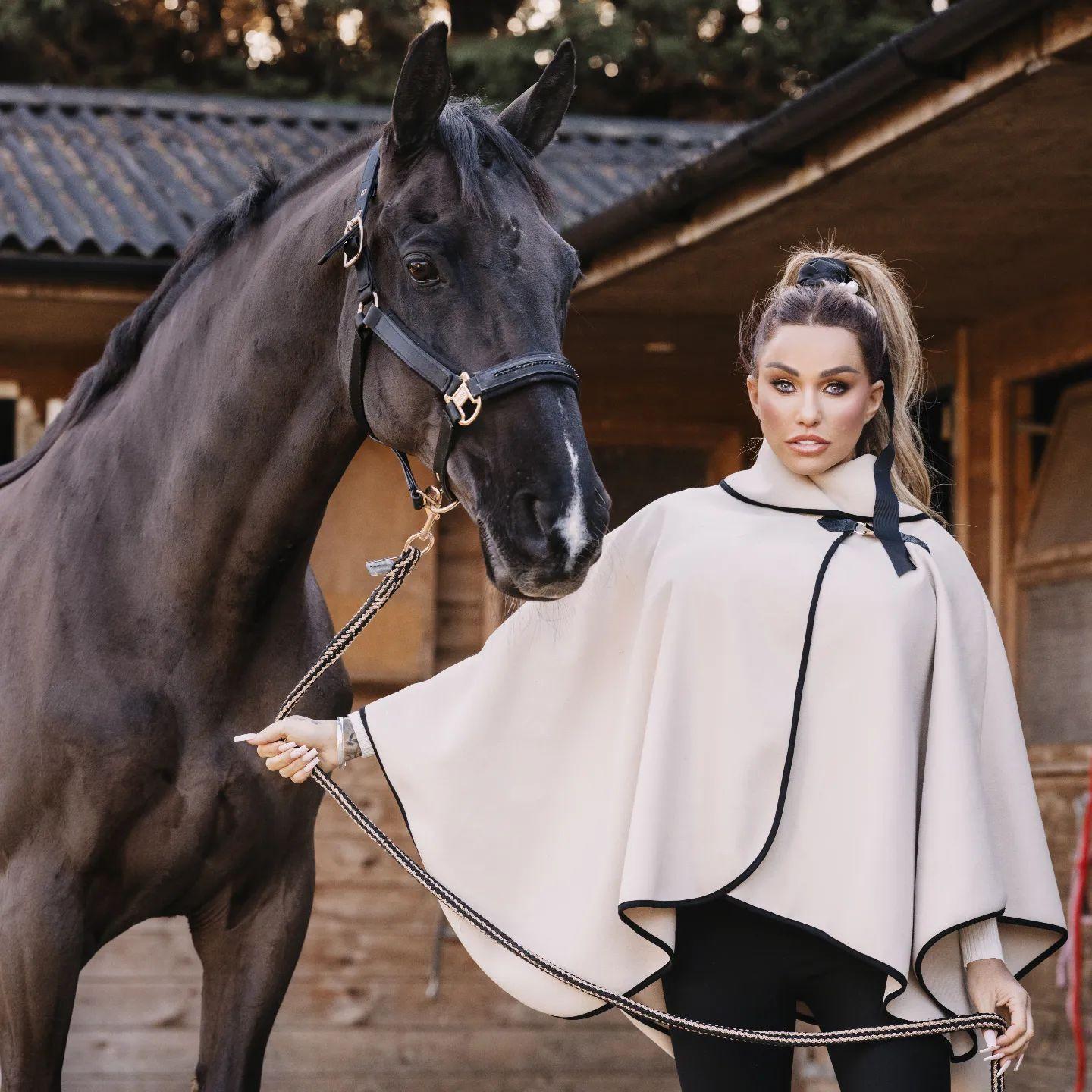 The post immediately caught the attention of her followers, who flooded the comments section with messages of excitement and anticipation, like this user who noted, "Never underestimate the pricey!! Would listen to every epi!!" 
Another commenter said, "Love podcasts and would love if you do one. Just talk about parenting and life issues. Be interesting x." One netizen mentioned that they would prefer a question-and-answer-like platform where she talked about her life and truths.
A fourth chose to give the star a word of advice, "I think with podcasts, you need to be consistent; otherwise, you will lose your audience quickly." 
If the 44-year-old follows through, it would be one of the many careers she has started, as fans will recall that back in January, she made an impressive entrance into the world of OnlyFans with a jaw-dropping video.
The clip included several sexy shots of the "So Graham Norton" guest star in thirst-inducing outfits. Alongside the Instagram reel, she expressed her excitement at finally being able to meet her loyalists, adding:
"I am going to bare my soul and reveal lots of inside secrets – while having lots of fun in the process. There will, of course, be glamorous pictures."
The mother-of-five disclosed her love for being the lens's focus, seeing as that was how she began and promised only to share exclusive footage. The "Hell's Kitchen" guest presenter believed the subscription platform would "empower me as a female creator and hopefully make me feel more confident to share much more intimate footage and pictures without being at the mercy of society's trolls."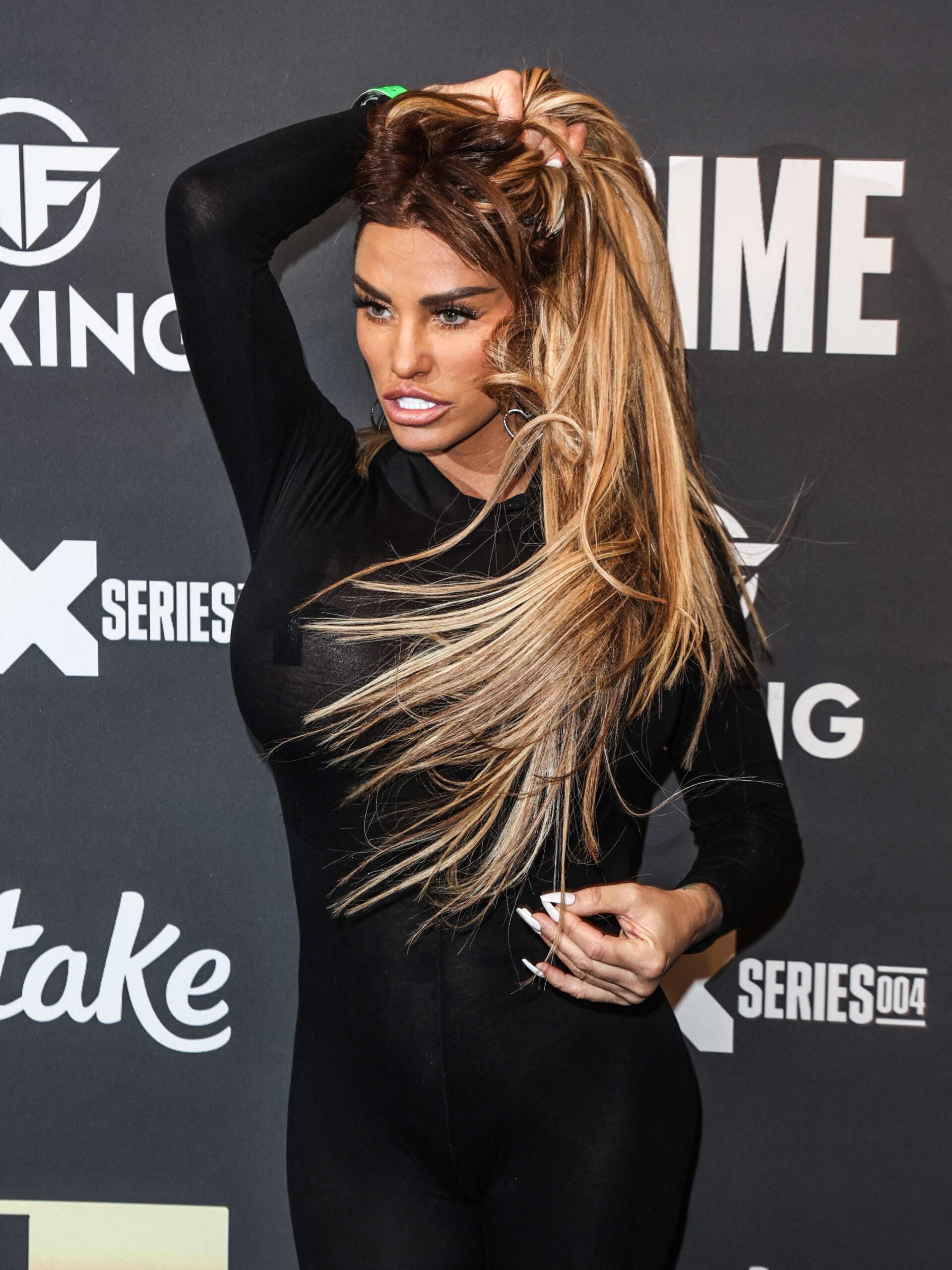 She noted her aim of inspiring women of all "ages, sizes, and backgrounds to feel positive and empowered" and revealed her plan to host Q&As and broadcast on OnlyFans LIVE weekly.
'Angel' Author Faces Backlash As Online Petition Reaches 26,000 Signatures
An online petition calling for Price to be banned from owning or buying more dogs gained significant traction, reaching 26,000 signatures. The Blast reported that the appeal originated three years ago and garnered renewed attention in the wake of the deaths of several of her pets, including a recent accident that resulted in the death of her cream Pomeranian, Sharon. 
Sharon allegedly escaped and ran onto the road, where she was hit by a car, whose driver then took her to a vet, where her death was confirmed. This incident is reportedly just one of several incidents over the past six years, including the deaths of dogs, a horse, and a chameleon under her care. 
As reported by Daily Mail, outraged members of the public demanded that the "Katie Price: My Crazy Life" star be prohibited from purchasing animals. A Change.org petition gained supporters who made several claims in an update in November. 
These claims included allegations that her animals died due to neglect, were forced to live in unsanitary conditions, and were trained to be aggressive. The report accused her of not "going above and beyond for her dogs" and noted that her home renovation did not benefit her pets.