Fitness trainer Senada Greca, the new fitness trainer of Kim Kardashian, is sharing what she eats in a day with her 4.1 million Instagram followers!
The Zentoa founder needs a lot of fuel to help build her muscles and maintain her fit physique, but she didn't mind sharing what she eats in a day to show her followers that food is fuel!
Kim Kardashian's Fitness Trainer Senada Greca Reveals What She Eats In A Day (Hint: It's A Lot!)
In an 18-second video, the popular fitness trainer took to Instagram to give fans a look at the delicious food she cooks for herself each day. She also gave fans a look at her dog, who can't help but make an appearance in all of her videos!
"What I eat in a day – to build / maintain my physique. I always prioritize protein, but I make sure to get a balance of all the macros as well as include a good amount of veggies, especially leafy greens," she wrote in the caption.
Senada starts off her day with a glass of celery juice that contains just a squeeze of lemon. For breakfast, which she eats within an hour of waking up, is scrambled eggs with feta and oatmeal mixed with protein powder.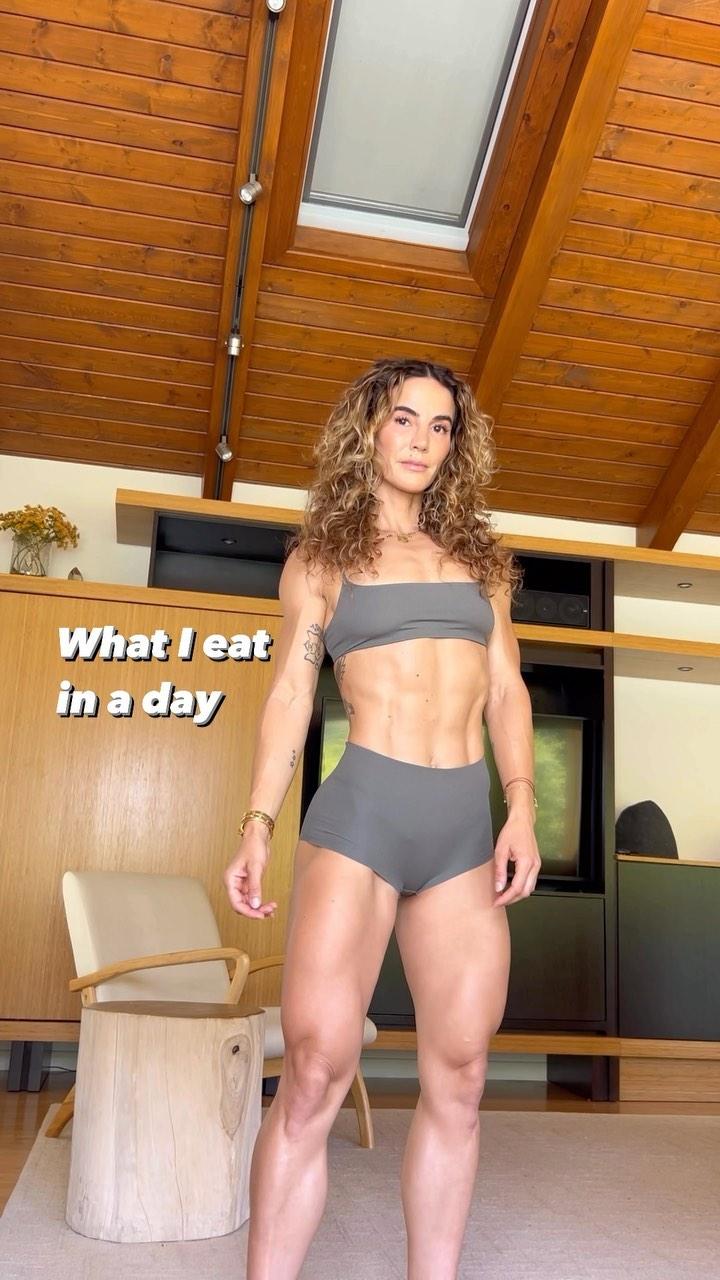 For lunch, Senada likes to eat grilled salmon with greens and mixed vegetables. For this meal, Senada ate zucchini, green beans, and sweet potato for an extra dose of healthy carbs. For dinner, Senada enjoyed some more cheese as she ate a turkey quesadilla along with a mixed greens salad.
For dessert, she ate strawberries with a chocolate mousse that she likely made herself. Senada likes to share recipes with her Instagram followers, leading many fans to hope that she will post the recipe for that mousse soon!
Senada Is Sharing What SHE Eats In A Day – Not A Meal Plan!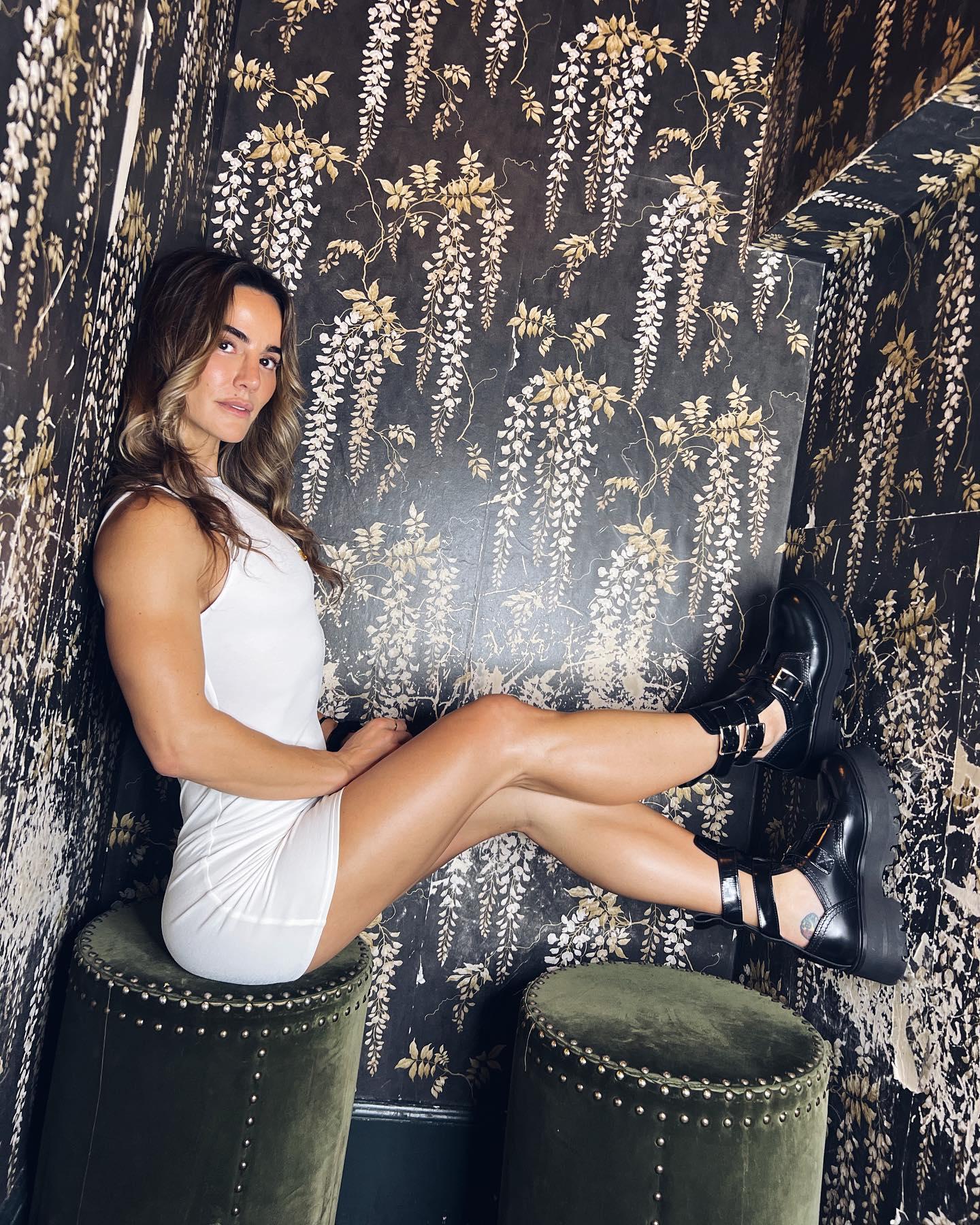 One fan commented, "Since every human's caloric needs are completely different….we could all eat the same, but no two people will have the same results….would you mind sharing why you post these as opposed to meal ideas?"
"I agree with you but she is only sharing her meal plan to let us know what she eats in a day to achieve her gains. Not necessarily a meal plan for all to adapt to," Another follower wrote. "Basically you can call it 'She is sharing 'a bit of her' with her followers.'"
"Many trainers share what they eat because 1. Everyone asks. 2. To show the world that you don't need to sacrifice flavor and satiety to have a lean body," another follower chimed in. Senada replied under the comment, writing, "What they all said."
Senada Has A New Dessert Recipe To Share With Her Followers!
It might not be the chocolate mousse she shared in her last video, but she did give her followers an easy recipe for a banana walnut chocolate dessert! In the caption, Senada wrote, "NO bake, NO blender, NO refrigeration, MUST TRY, Guilt free, HIGH Protein Banana Walnut Chocolate most delicious Dessert."
"I REALLY want you to try this dessert! It's a MUST! Sooo so good," she gushed. "The most delicious guilt free dessert you'll ever have. I have this for breakfast, for dessert, post workout… anytime really." To make 1-2 servings of this recipe:
– 1.5 cups of your choice of milk. I used vanilla flavored, unsweetened almond milk
– 120gr in weight chocolate protein powder (60gr of protein)
– MIX GENTLY and WELL by hand. Add if needed milk or protein powder to achieve a thick consistency as shown.
Optional toppings:
– 1/2 of sliced banana
– chopped walnuts
– almond butter drizzle
OR add your favorite toppings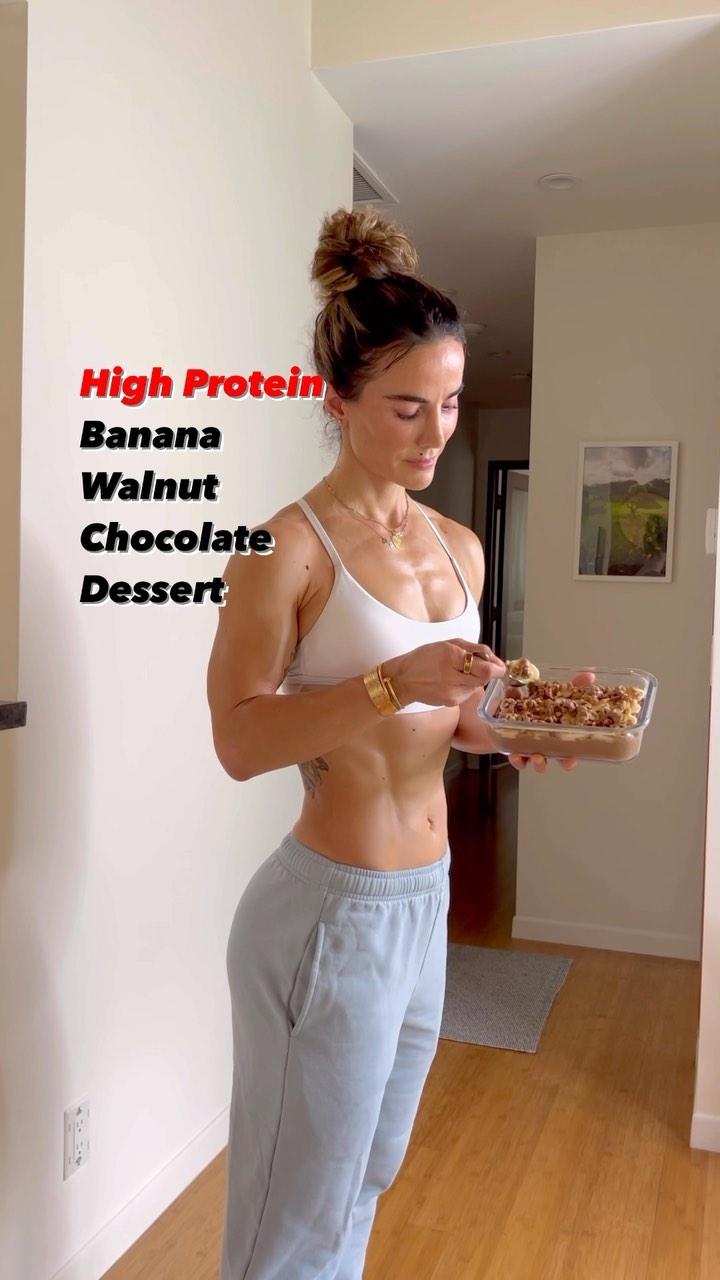 Some fans sparked a debate over whether or not it was really "healthy" to use protein powder, but some followers were already convinced just by seeing Senada's ripped physique. "If this helps me get those abs, I'll try anything," one fan joked.
Another follower asked, "Do you eat beef and other ruminants?" to which Senada replied, "Yes I do." She also revealed that she prefers to use the Once Again brand of almond butter.
Interested in more Senada Greca content? In another Instagram post, she shared an intense ab workout while wearing nothing but a green bikini! Fans can check out that sweaty bikini ab workout by clicking here!