Micah Lussier is letting "Love Is Blind" viewers know her perspective about her experience.
Lussier rose to fame during season four of Netflix's smash-hit reality series. Viewer perceptions of the 27-year-old marketing manager were extremely divided from the get-go. The Blast has covered many aspects of her time on the show, including the downfall of her relationship with Paul Peden.
Lussier connected with the 28-year-old environmental scientist while in the pods after she had also learned she had chemistry with fellow castmate Kwame Appiah. She later broke off her relationship with Appiah to get engaged to Peden.
The duo was later the only remaining couple of the season not to get married at the altar. Lussier was widely criticized on social media for her insistence he gives his answer first. Peden said "no" and later told cameras he could not see Lussier as a mother.
Peden Later Told TMZ Cameras About The Fate Of Their Relationship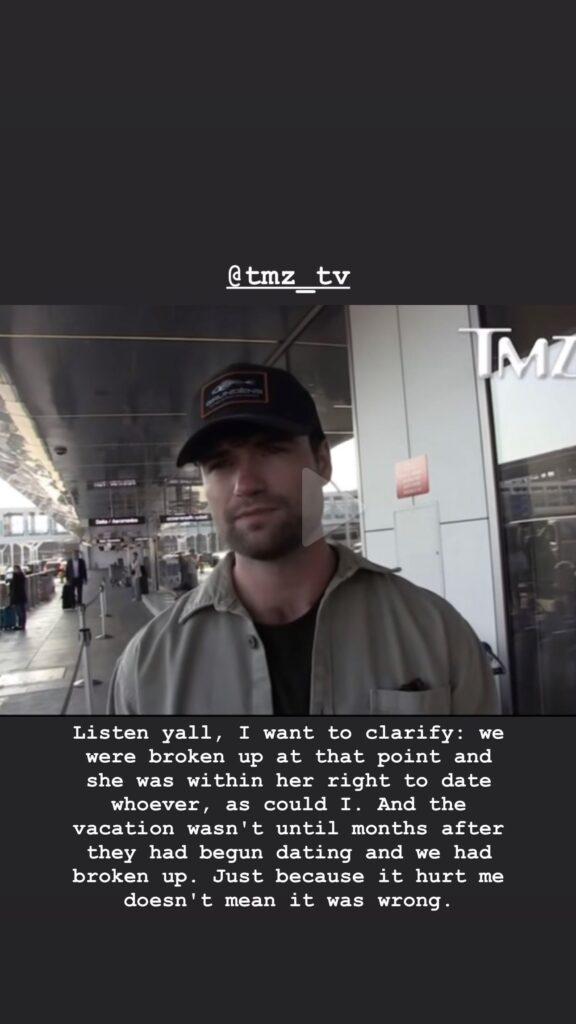 TMZ recently stopped Peden during an airport stop. He commented on the former couple's revelation during Netflix's live reunion that they had dated after filming. The duo was adamant in sharing that their 'second act' did not last long.
The reality star revealed in the interview that Lussier had been the one to end their relationship after Peden visited her in Arizona.
He also revealed Lussier had gone on a European vacation with another man post-breakup. On camera, Peden appears to insinuate the break had taken place not long after their split. Still, he would later clarify on his Instagram stories there had been a sizable amount of time between the pair's split and Lussier's vacation.
According to our report on Peden's interview, he alleged, "[Lussier] immediately f**ked off to Europe with some random person, some random dude, and I'm like, 'Okay, cool."
In his Instagram story clarification, he assured his followers the vacation took place "months after" Lussier and her new mystery man had begun dating and the "Love Is Blind" pair's breakup.
"we were broken up at that point, and she was within her right to date whoever, as could I. And the vacation wasn't until months after they had begun dating and we had broken up. Just because it hurt me doesn't mean it was wrong."
Lussier acknowledged the interview on her Instagram stories, reposting and responding to her ex's discussion.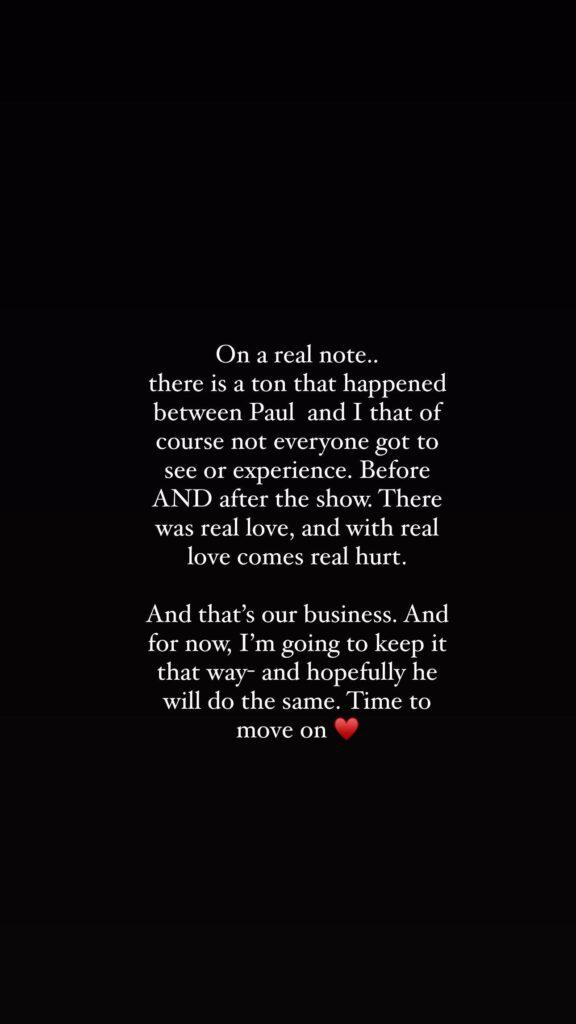 "On a real note, a ton happened between Paul and me that not everyone got to see or experience. Before AND after the show," Lussier explained. "There was real love, and with real love comes real hurt…"
She went on to reveal her hope that Peden would extend her the same type of grace she planned to show her ex.
Lussier Responded To Peden's Claims On An Episode Of 'The Viall Files'
View this post on Instagram

Former 'Bachelor' star Nick Viall's podcast is a popular stop for reality stars.
The "Don't Text Your Ex Happy Birthday" author has interviewed several "Love Is Blind" contestants, including season three's Raven Ross and, most recently, season four's Marshall Glaze.
Thursday's podcast episode features Lussier as his guest, and she addresses several factors about her "Love Is Blind" experience, including Peden's TMZ above interview. She directly comments on Peden's commentary about her alleged European vacation.
Viall addresses that the interview's release occurred after Lussier had taped her episode of the podcast, and Lussier "graciously" obliged his request to share her perspective.
She told the hosts, "Yeah, Paul's out here making some claims. It's already made public that he moved on quickly after our breakup, you know, with someone else in the cast, and that's absolutely within his right. I was never angry about that; I'm not angry about that. And you know, I went on this Europe trip that he's talking about months after we had broken up, and that's my right too. We're both single people, deserve to be happy, and we deserve to find our 'person,' unfortunately, it wasn't each other, which sucks. It did suck and still sucks, but it is what it is. It's been a year, and I think it's just time to move on," she concluded.
Peden's post-show relationship Lussier refers to was with 29-year-old Wendi Kong. Kong was not seen on camera a lot, according to E! News. Peden also revealed to the outlet that their chemistry was "almost too much." He also told them their courtship hadn't been exclusive.
"I like myself, but I don't know if I like myself that much that I'd like to marry myself," he said. "We were similar."
Lussier's episode of "The Viall Files" is now streamable!