Amanda Bynes is out of a psychiatric hospital.
The troubled ex-actress was found roaming the streets near downtown Los Angeles last month, and she stopped a passerby in a car to borrow their phone and called 9-1-1.
The Blast previously reported she told the driver of the car she flagged down that she was coming down from a psychotic episode.
Amanda Bynes Suffered Psychotic Break… Called 9-1-1 On Herself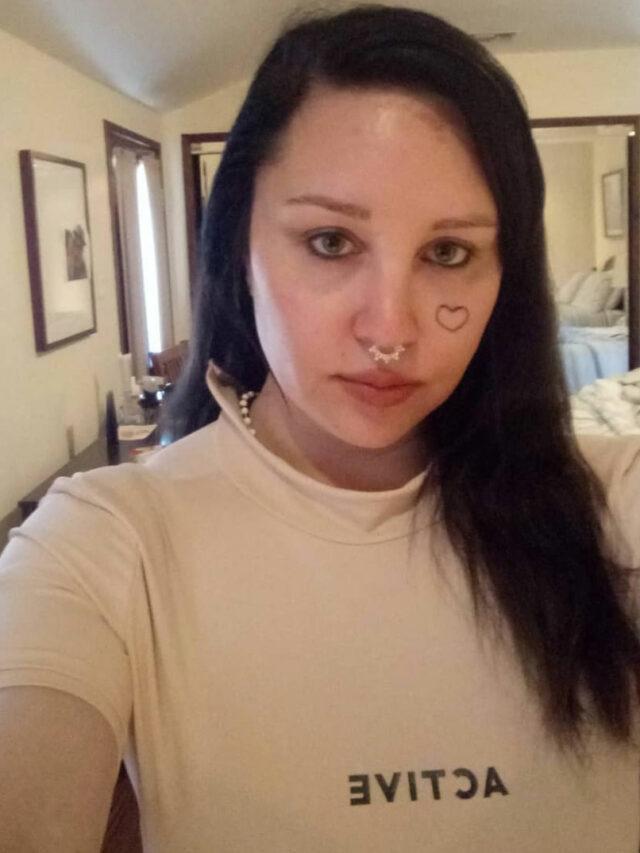 She was taken to a nearby police station.
A mental health team deemed Bynes needed to be placed on a 5150 psychiatric hold.
The "Hairspray" actress was recently released from a SoCal hospital following a three-week stay.
Per reports, Bynes was released on Monday, April 10th and will begin outpatient therapy.
The former FIDM student will be working with both doctors and different specialists to ensure she is mentally well, stable and good going forward, the source revealed to TMZ.
They also explained how Bynes will pick up living alone and will keep much of the same freedoms she had before. Her parents decided against placing her under a conservatorship again following her psychotic episode.
Amanda Released From Hospital, Will Continue Life As Normal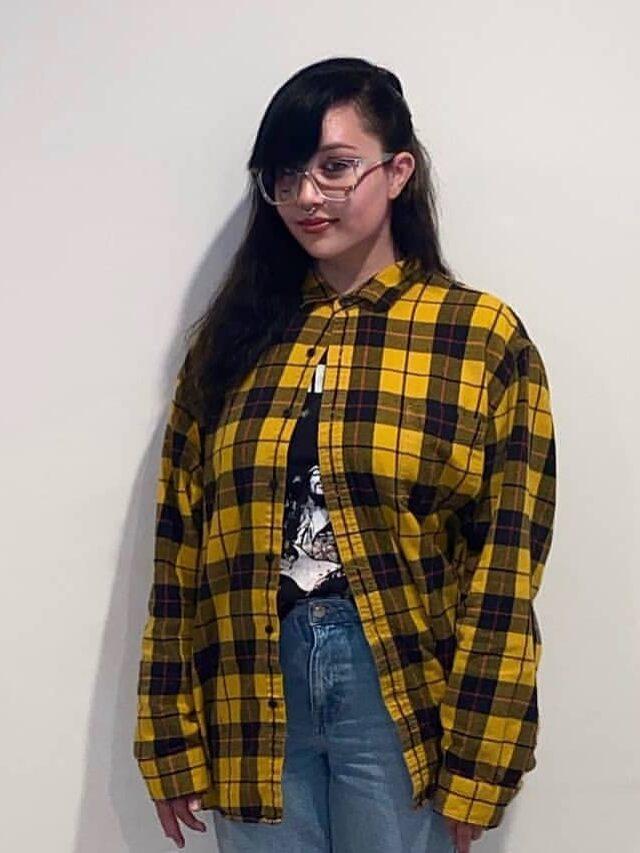 She was previously under a conservatorship in 2013 and was released from it last year.
Following her release from the hospital, Bynes got back to cosmetology roots and treated herself to a day at the nail salon.
However, she was doing someone's nails, Bynes was getting hers done.
In photos obtained by Daily Mail, the ex-actress was seen going into Cosmos Nails in Toluca Lake, CA. on Wednesday, April 11th.
Amanda Pampers Herself To Manicure Post-Hospitalization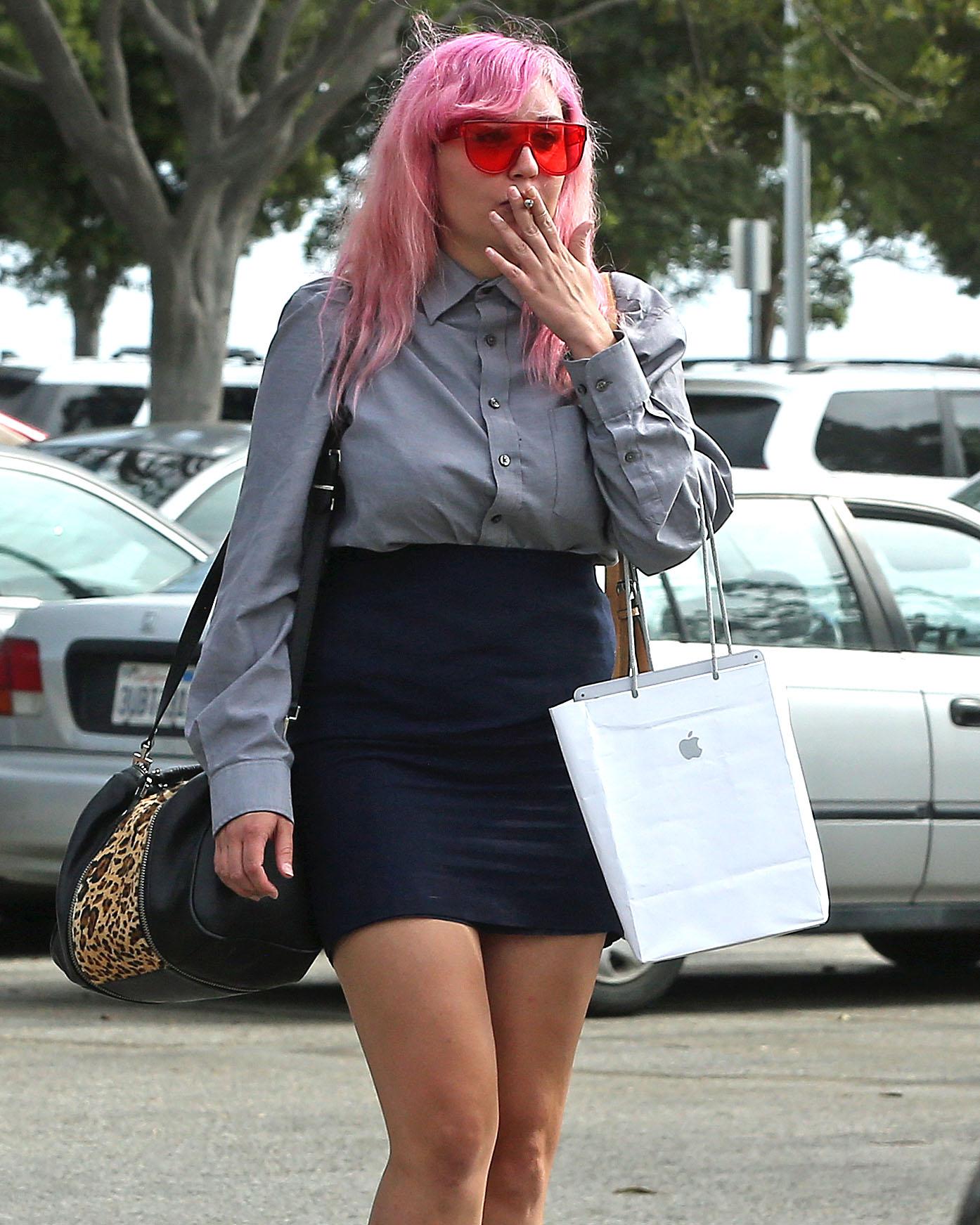 She looked cool and casual with her hair in a bun and headband. An eyewitness told the outlet Bynes smoked a cigarette while waiting for a car following her manicure.
Fans on Twitter showed her an outpouring of love and support.
"We praying for you Amanda," one tweeted.
"It's difficult watching her deteriorate like she has. Hopefully, she'll find a reason to stick with the recovery," one fan gushed.
This Amanda fan praised her for taking the first step writing, "Glad she took the first step and got the help she needed. I pray she continues treatment and healing."
Another echoed the same sentiment, "She recognized she needed help, asked for it, and got it. I'd say that was a huge move forward in itself. Best wishes to her and her family."
In recent months, the former actress appeared to be on the up-and-up, and even embarked on a career in cosmetology.
Last October, Bynes revealed she only had 300 hours left in school to become a certified nail technician.
On October 17, 2022, she shared a photo of her school supplies with the caption, "Prepping for school tomorrow. I have 100 hours so far.. 300 more to go before I get my license to be a nail tech!"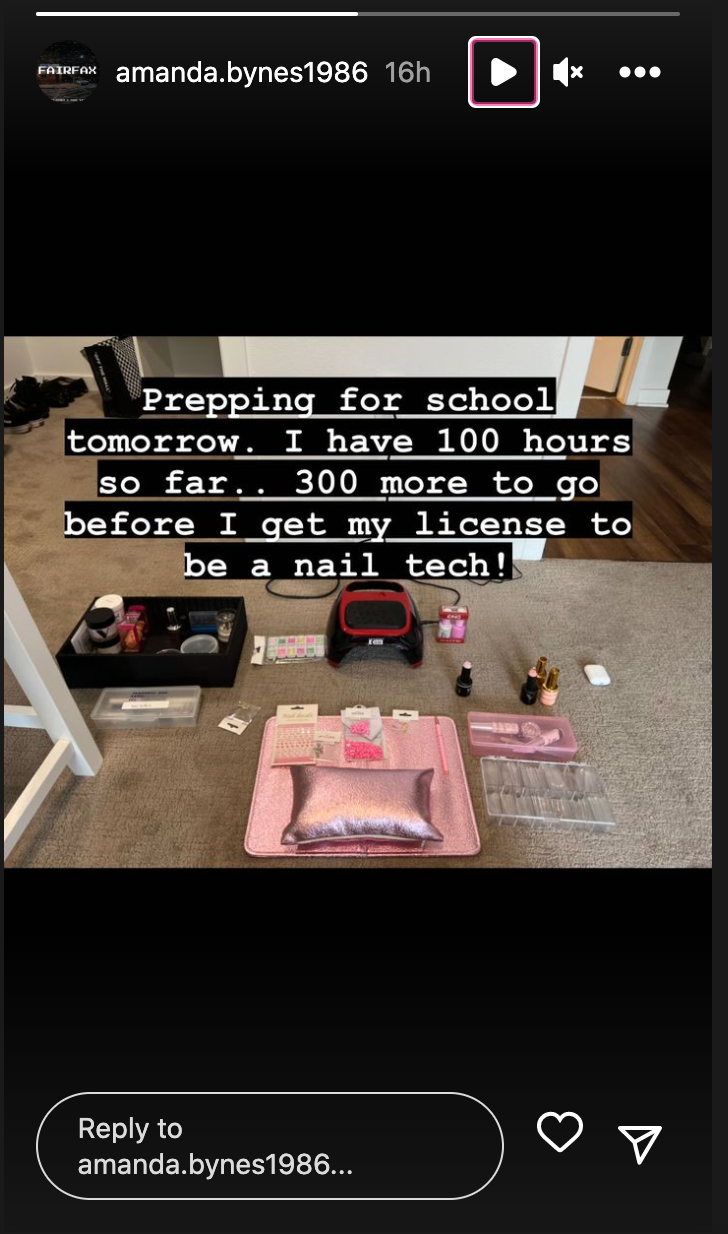 Bynes announced her career change earlier that month. The "She's The Man" actress previously attended FIDM to become a fashion designer after "leaving" acting in her past.
On October 7, 2022, she shared on social media, "In cosmetology college to become a manicurist!"