Happy birthday, Grandma Droniak!
The TikTok famous grandma who's always slaying celebrated her birthday with some fun content that shows the funny side of aging.
Grandma Droniak Is Celebrating Year 93!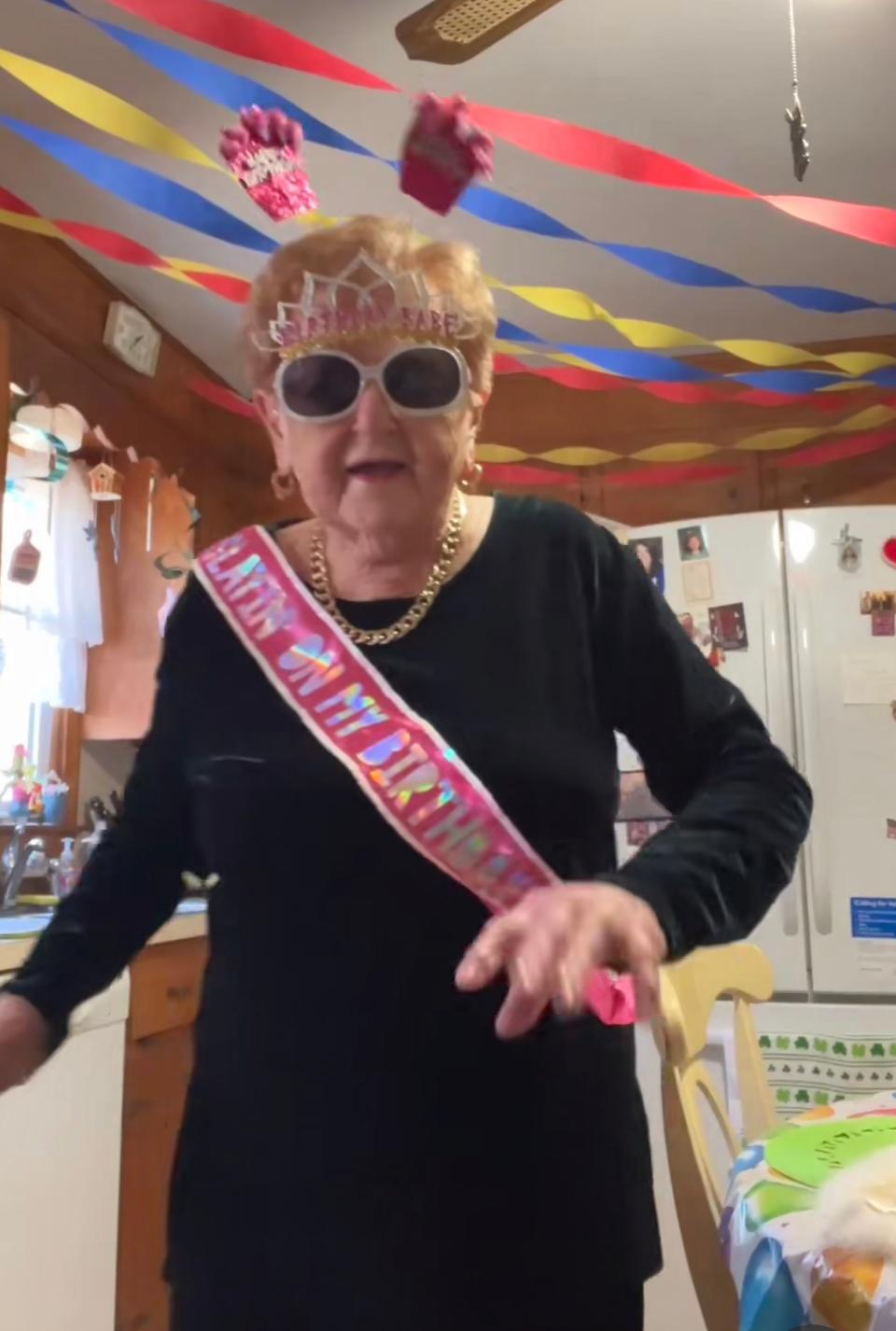 Droniak is known for her hilarious content that focuses on her life as a "famous grandma." Her videos make light of tough topics such as death and funerals, as well as share her wisdom. She began posting about her 93rd birthday a few days prior and as usual, made sure it was relatable and humorous.
A few days before her birthday, she shared a video that explains the rules for her birthday party. "Don't be sloppy. If you're gonna drink, don't drink too much," she started off. "No gifts. If you give me a gift, I'm gonna throw it out."
She continued by reminding her party guests that the day is all about her. "Don't talk about anything but me," she hilariously said. "Remember why you are here."
Droniak concluded her rules by explaining that everyone must dance. "Don't just stand, you're looking like an idiot." This rule should be completely understood by her millions of followers since she's often seen dancing in her viral videos.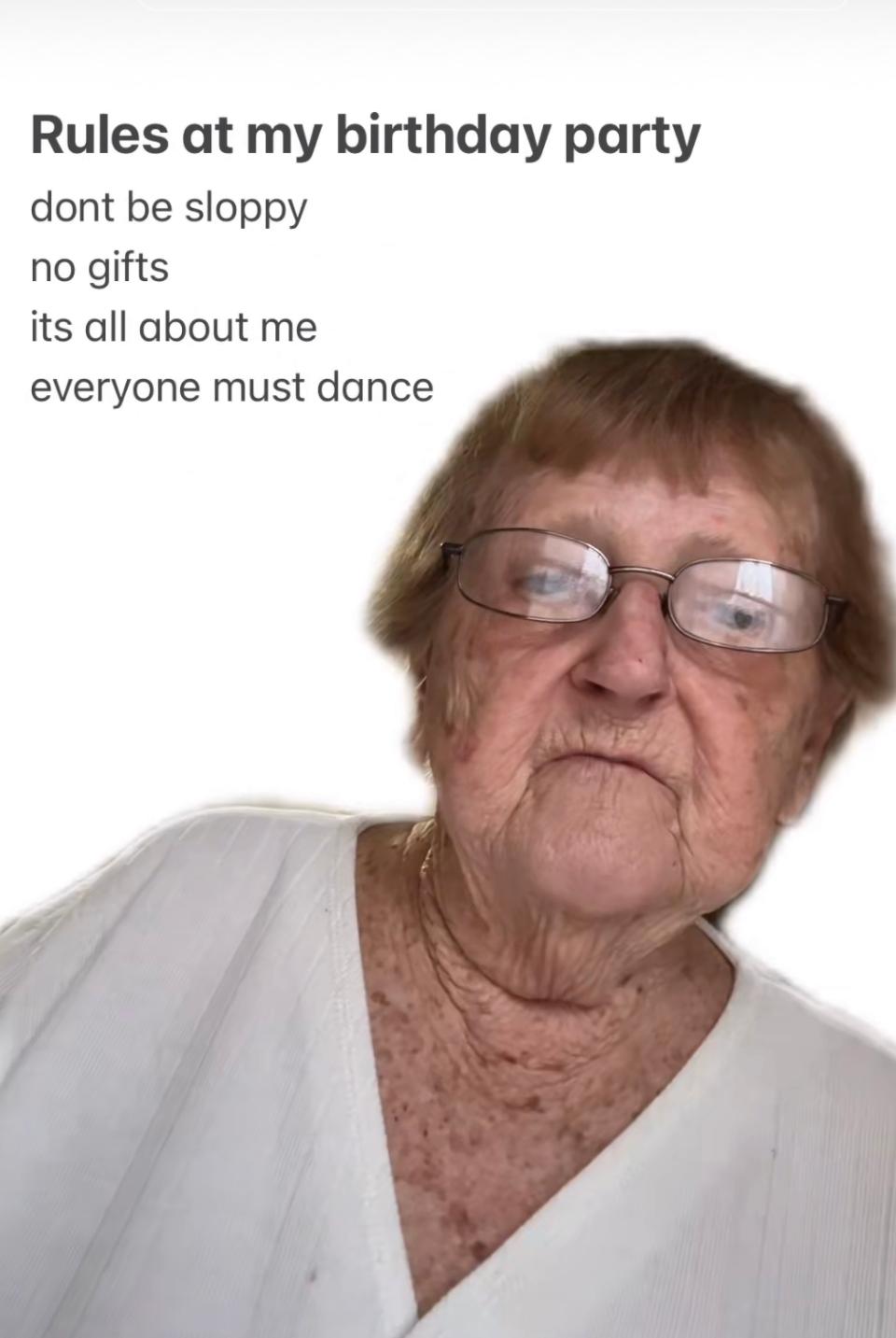 On Instagram, Droniak shared a video as part of a paid sponsorship with Franzia Wines, that shows her getting ready for her party.
During her video, she sips her wine while getting ready for the party. "Get ready with me for my birthday party. I'm gonna be 93! I can't believe it," she said. "A lot of people are coming over, all my family and friends, the ones that are still alive."
She then explained how she also invited her ex because a party isn't a party without some drama. "Cheers to me. Wish you were here," she concluded her video.
View this post on Instagram
The Big Day Arrived On Saturday!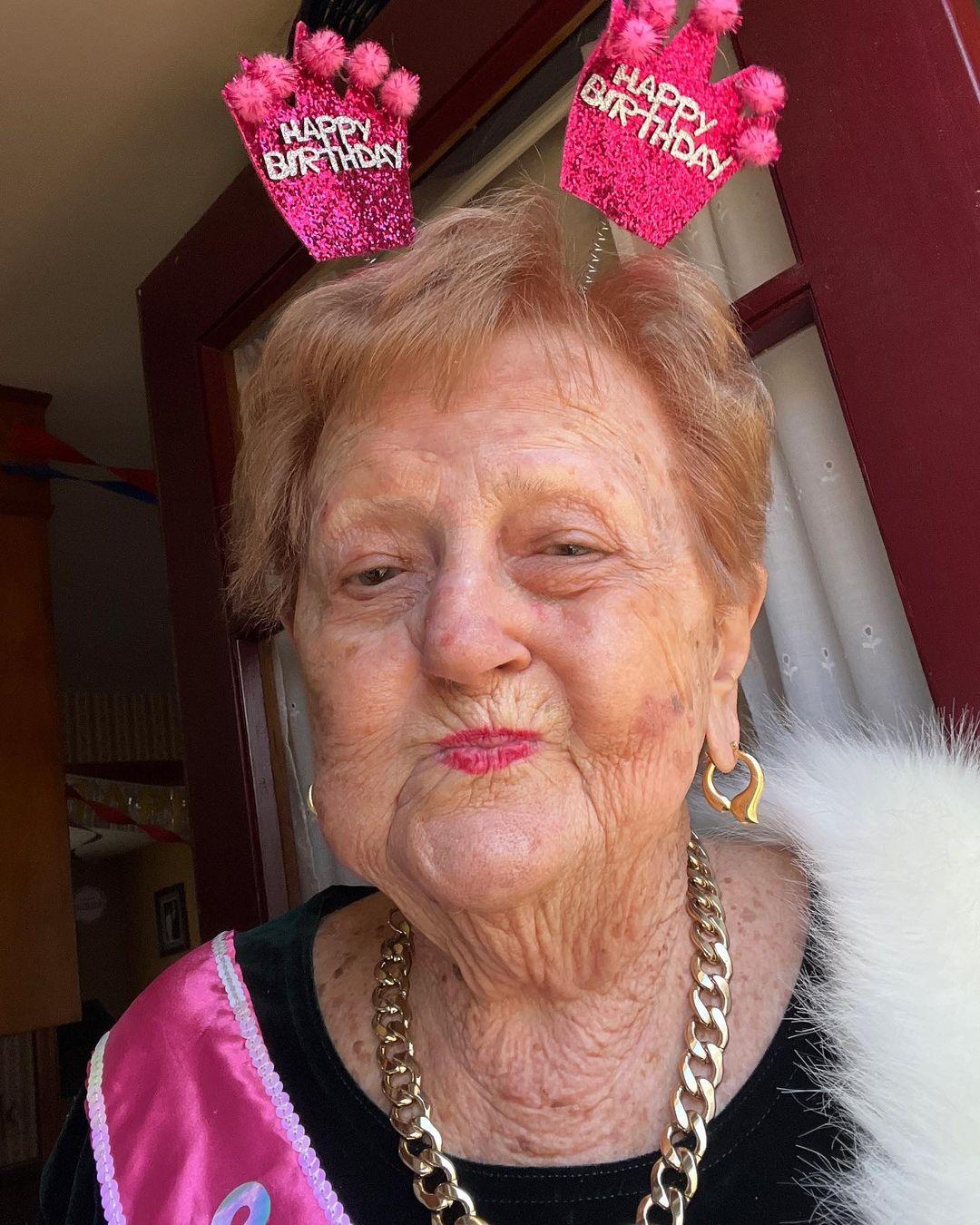 The viral TikTok grandma's birthday was on Saturday and to commemorate the celebration, she shared a video showcasing her fashionable outfit.
"This is my outfit for my birthday. Do you like it? If you don't like it, I don't care," she began her video. "Can you believe I'm 93? I don't know why I'm 93, living so long, but here I am."
After a little birthday dance around the kitchen, she demands that everyone wishes her a happy birthday and says, "I love you all." And her followers listened! With 8.5 million loyal followers, she had a lot of great birthday wishes to read on her special day.
More than 71,000 comments flooded the video which received 3.3 million views in less than one full day. At quick glance, all the comments were sending birthday wishes and love.
"Happy birthday grandma keep slaying us," one person wrote. "93 and continually fueled by sass. ❤️Happy Birthday!! 🥳"
Grandma Droniak Jokes About Her Funeral Often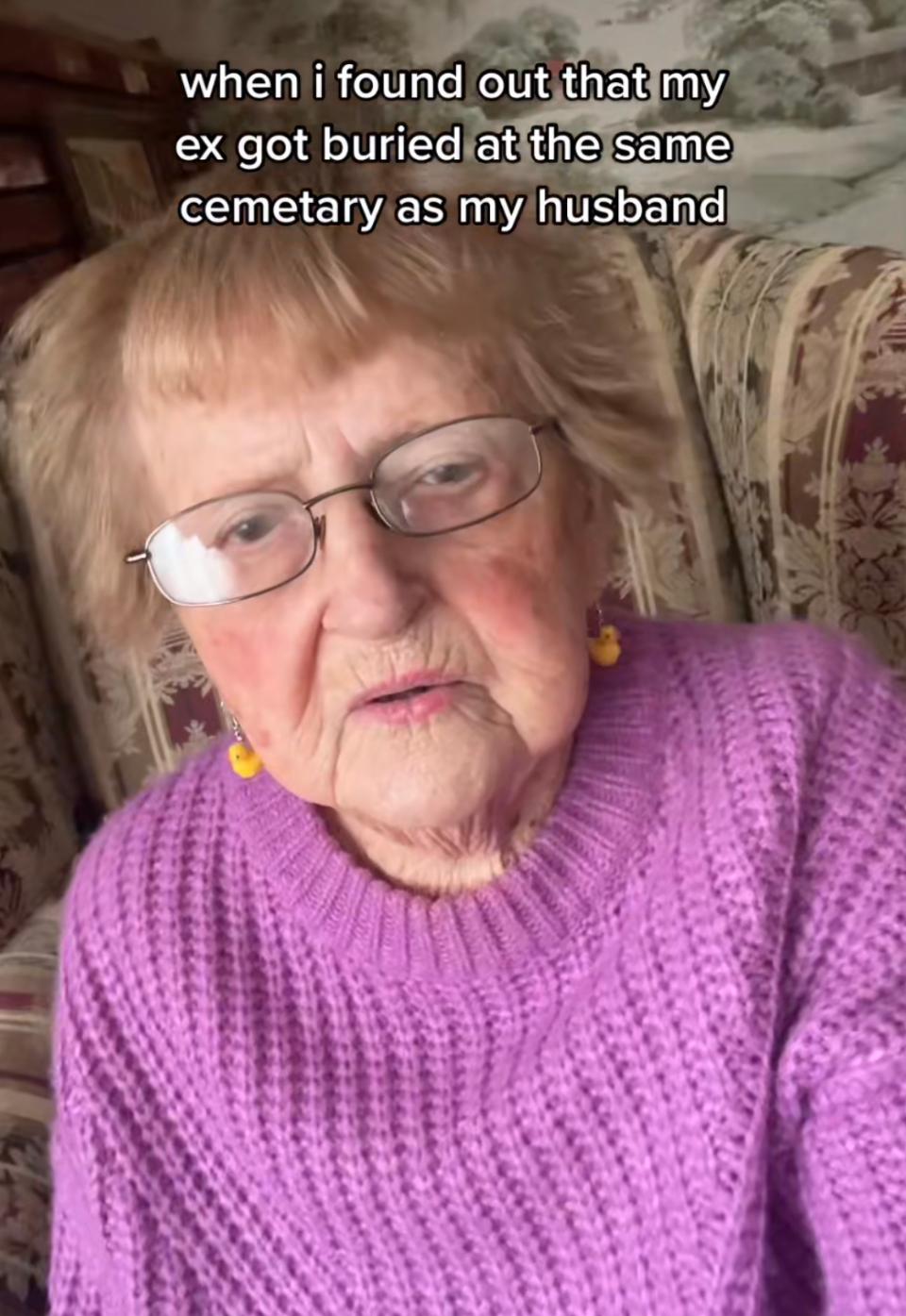 Droniak joking in her birthday video about not knowing why she's 93 and still living is just one of the many jokes she has about death and dying. She often talks about her funeral, her friends who have died and other typically dark topics, but with a light spin to them.
In one recent video, she jokes about paying for her funeral.
In another video, she talks about being buried next to her late husband, as well as an ex. She also recently shared a "Get Ready With Me" video as she's getting ready to go visit her husband at the cemetery captioned, "Didn't want to get too dolled up because it's a cemetery so I'll look better than everyone no matter what."
See video HERE.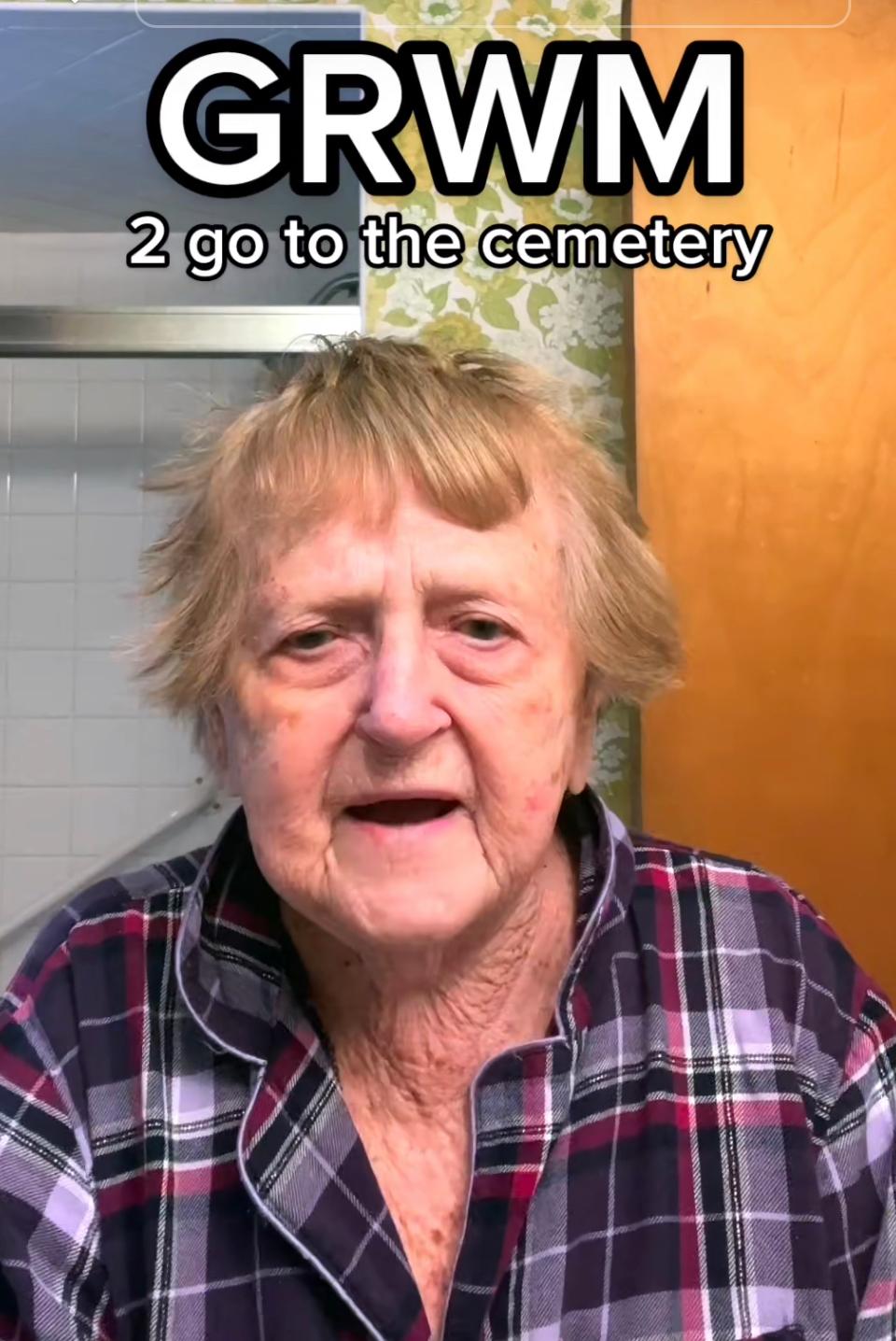 The spunky grandma's fans and followers love commenting on her ability to always "slay."
"'I slay while they lay' trademark that! TRADEMARK IT," one follower suggested. "'I slay while they lay' I'm getting that tattooed," said another.
Another follower wrote what many have also said, and probably what others are thinking. "This is hilarious, sweet, and fierce all at once- you are my goals."