Need life advice? Grandma Droniak on TikTok has plenty for her viewers! The 92-year-old viral sensation, who shares tips and tricks on how to "slay every day," recently shared everything about her first date in 25 years.
Grandma Droniak Spilled All The Tea On Her Recent Date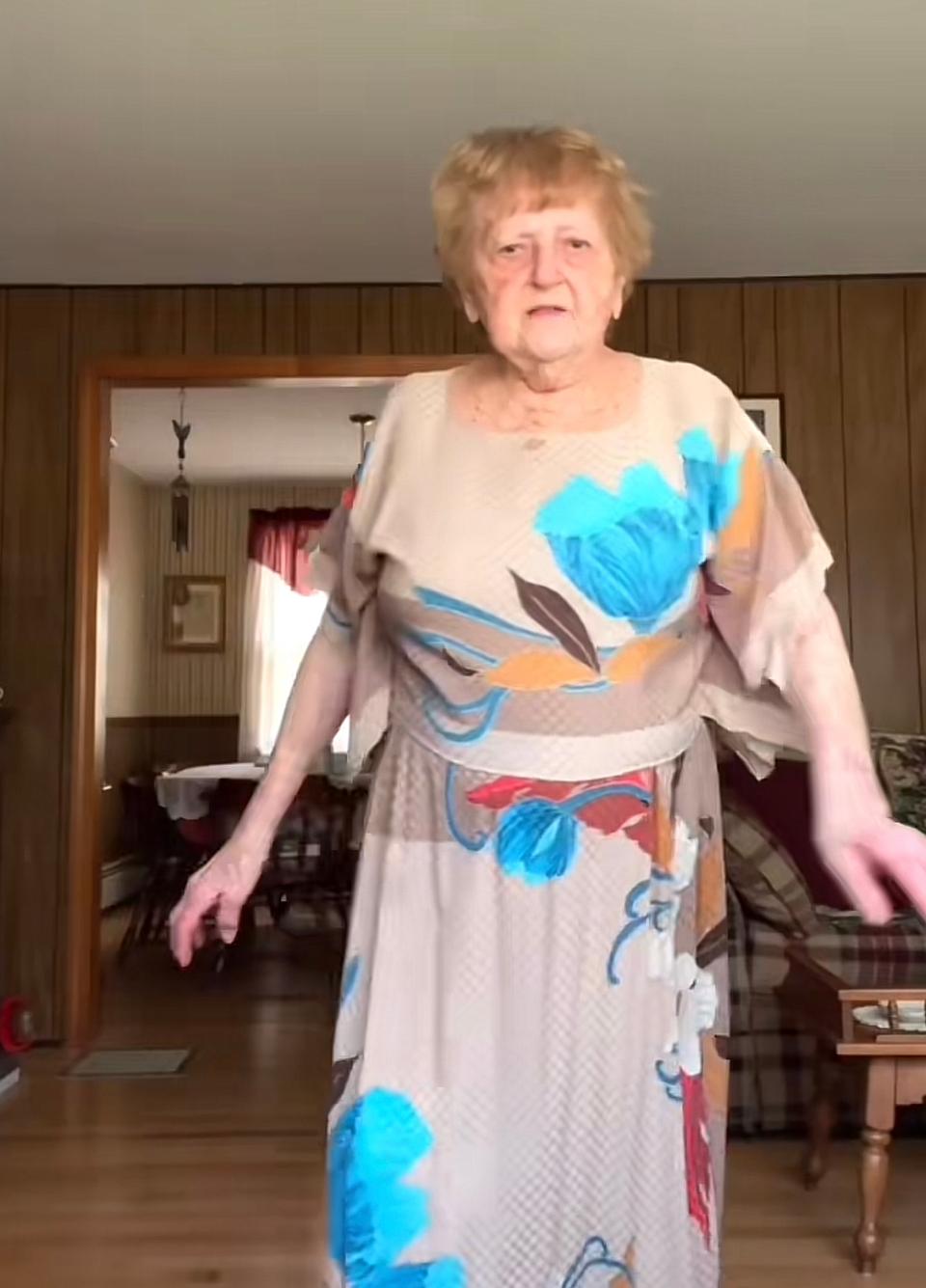 Most of Grandma Droniak's videos have quickly gone viral. From sharing dating tips to joking about her dead ex's, this grandma has a lot to share.
In one recent "Get Ready With Me" video, she explains how she's going on her first date in 25 years. "I'm getting nervous now," she said as she combed out her hair. "I met him at Bingo and that's the way it goes. He's really handsome and I couldn't say no."
She then continues to do her makeup and says, "I might kiss him, you never know," as she puts on some red lipstick. Then it was time to showcase her fit. "This is my outfit. This is my outfit. This is my outfit," she said as she twirled around a bit. "If he doesn't like it, he could leave."
Grandma Droniak then explained what she's looking for on her big date. "All I want is a free dinner," she said. "I'm not even gonna bring my wallet or my purse."
View this post on Instagram
Her funny video received more than 30 million views, and more than 45,000 comments on TikTok, and more than 80,000 likes on Instagram. Many of her followers could relate to her hilarious "Get Ready With Me."
"'If he doesn't like it, he can leave' I KNOW THAT'S RIGHT!! 👏🏽👏🏽👏🏽" one follower wrote. Another added, "Can you be my grandma? My own died before I was born and my stepfather's parents won't accept me cause I'm not a blood relative," to which Grandma Droniak replied, "I am your grandma."  Another follower wrote, "She has more confidence than any of us."
Grandma Droniak Shared A Follow-Up Video About How Her Big Date Went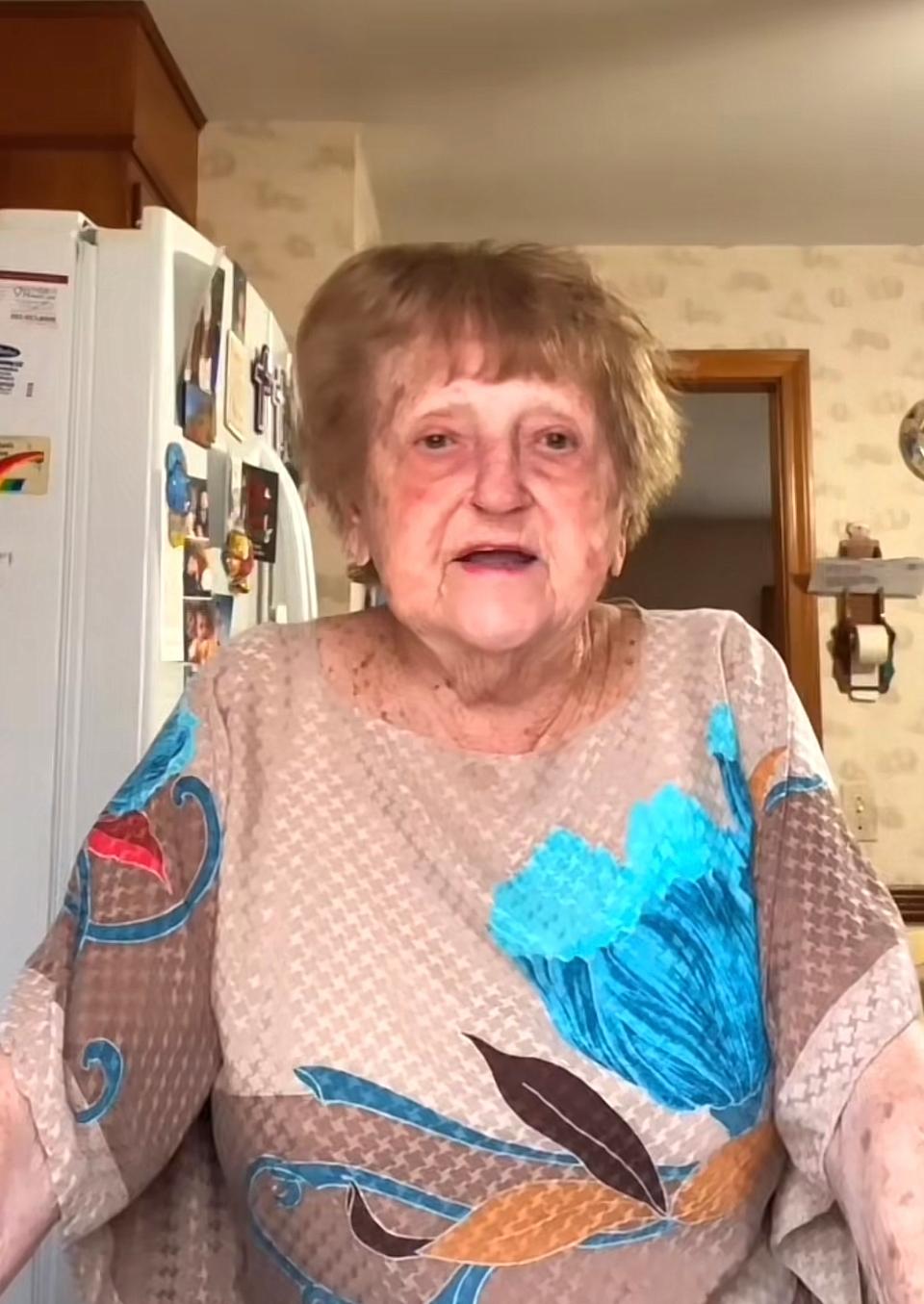 In a follow-up video, Grandma Droniak explains how her date went. She captioned the video, "I keep looking out the window because I'm nervous he might come back here," which kind of says it all.
"I just got back from my date, and it was no good," she began her update video. "He didn't even look at my outfit and say that it looks pretty. He was rude to the waiter. He was just a rude person," she said with some slight anger in her voice. "He didn't even hold the door for me, like a gentleman should. Bottom line, he wasn't a gentleman."
She also noted that he didn't get any lip action from her. "I did not give him a kiss," she said. "No way, no way."
View this post on Instagram
"Standards high granny love it," one TikTok follower wrote. "He just doesn't slay like you do Grandma," another follower added.
Grandma Droniak's Instagram followers also had some things to say about the ordeal. "How dare he treat my internet grandma like that," one person wrote. Another added, "Don't let him sit next to you at Bingo!"