T.J. Holmes' estranged partner, Marilee Fiebig, has opened up about his romance with Amy Robach.
The former colleagues, who have flaunted their scandalous relationship since it became public knowledge in November 2022, reportedly plan to "move in together and get engaged." Seeing their love blossom has deeply "hurt" Fiebig, who reportedly had no idea he was having an affair.
The mother of one is also "disappointed" and feels "disrespected" by the actions of Holmes. Meanwhile, Robach and Holmes have been seen walking together on the streets of New York numerous times and going on private trips abroad. The two are also taking steps to return to television after losing their employment with ABC.
Keep on reading to learn more.
Marilee Fiebig Is 'Hurt Because She Sees It's The Real Deal'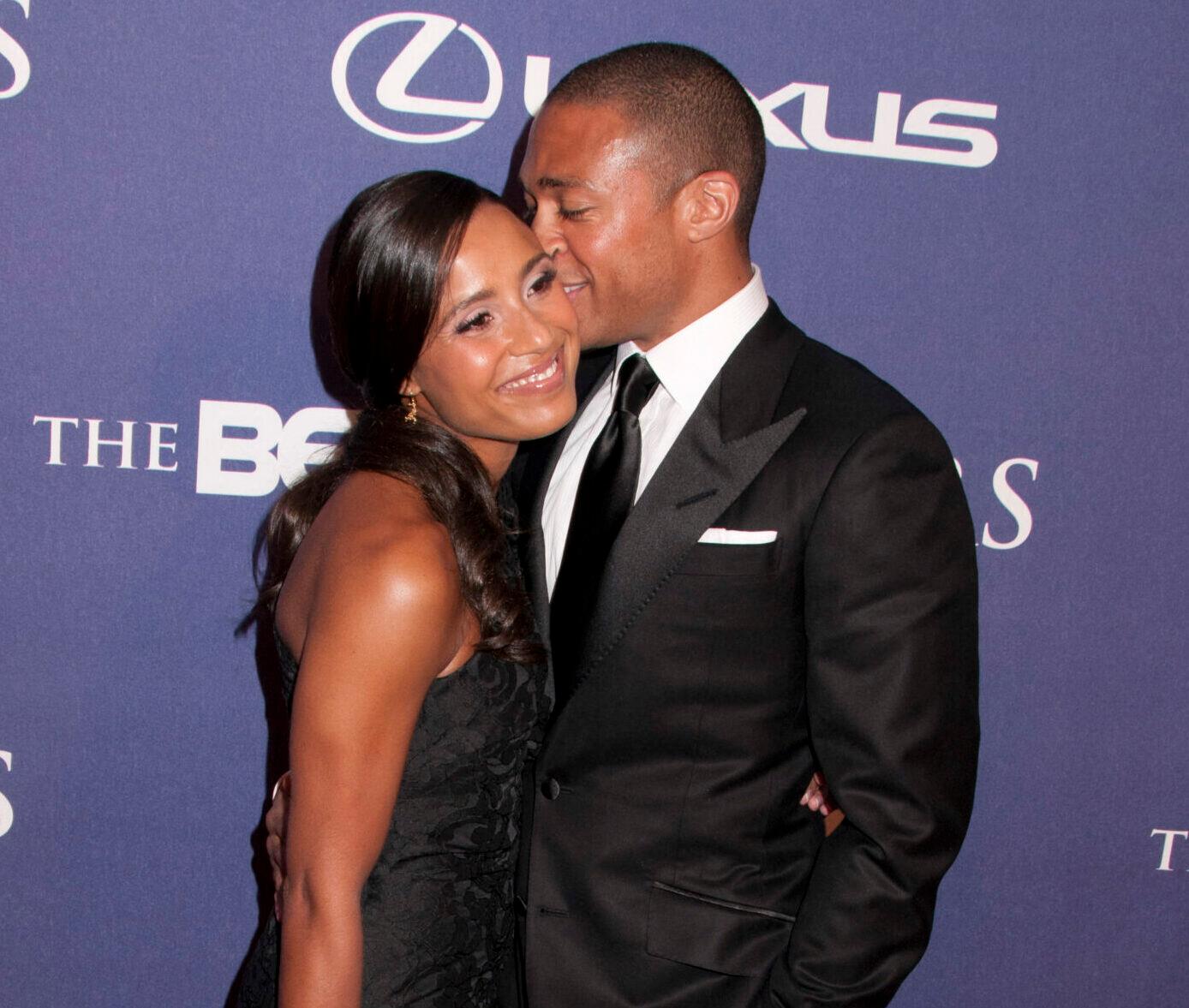 Holmes' scandalous affair with Robach deeply hurt his former partner, Fiebig, with whom he shares a 10-year-old daughter. "She did not know he was having an affair," a source told Us Weekly, adding that the mother of one is still angry over his actions.
The source added, "[she] continues to be disappointed by his lack of discretion and respect for her and their marriage." Holmes has since filed for divorce from Fiebig, although it is unclear when it will be finalized. In the meantime, he has flaunted his romance with Robach since it became public knowledge in November 2022.
All these have brought great unhappiness to Fiebig, as she now understands there is no hope for reconciliation. The insider continued, "[Marilee] knows he's definitely not coming back. She feels disrespected because they are all over each other in photos, and she's hurt because she sees it's the real deal and knows now he's not going to reconcile with her."
T.J. Holmes & Amy Robach Might 'Get Engaged Soon'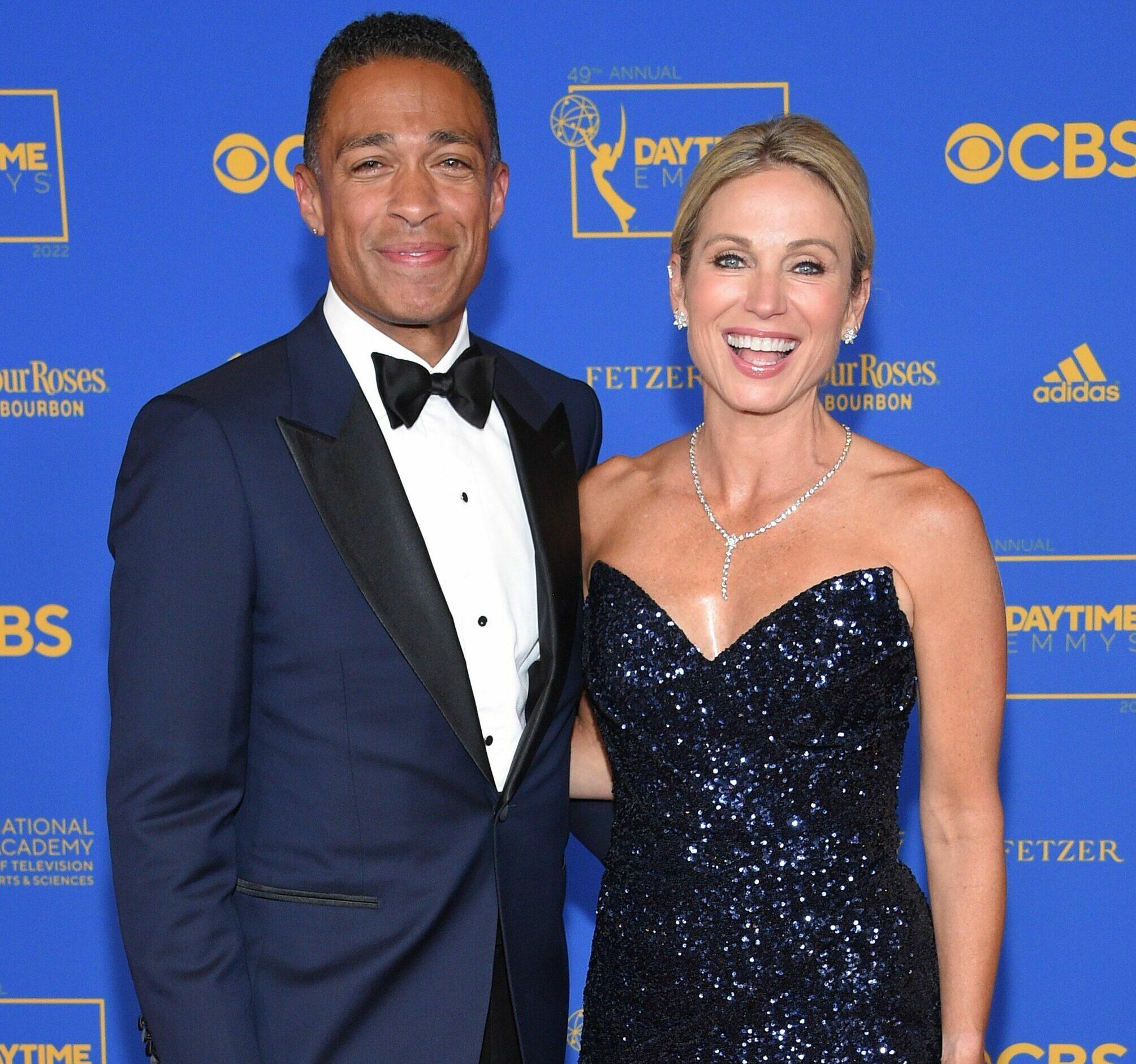 Per reports, Holmes and Robach have held intimate discussions about the next step in their romance and might be "moving in together and getting engaged" in the nearest future. A source noted that the pair "have a strong bond" and that friends see them making a major commitment to each other.
"Friends feel they will get engaged soon because they were friends a long time before they became lovers," said an insider, per Us Weekly. It is alleged that Robach "sees a future" with Holmes, which would most likely happen after they both finalize their divorce from their former partners.
Robach was previously married to Andrew Shue, while Holmes was with Marilee Fiebig, who is disappointed that his affair with his former co-anchor is more than a fling.
"Amy hasn't felt this strong for someone in a long time. It's serious for her," the insider told the news outlet. "She would marry him. They want to give it time though. … She is genuinely happy with T.J."
T.J. Holmes & Amy Robach's Blossoming Relationship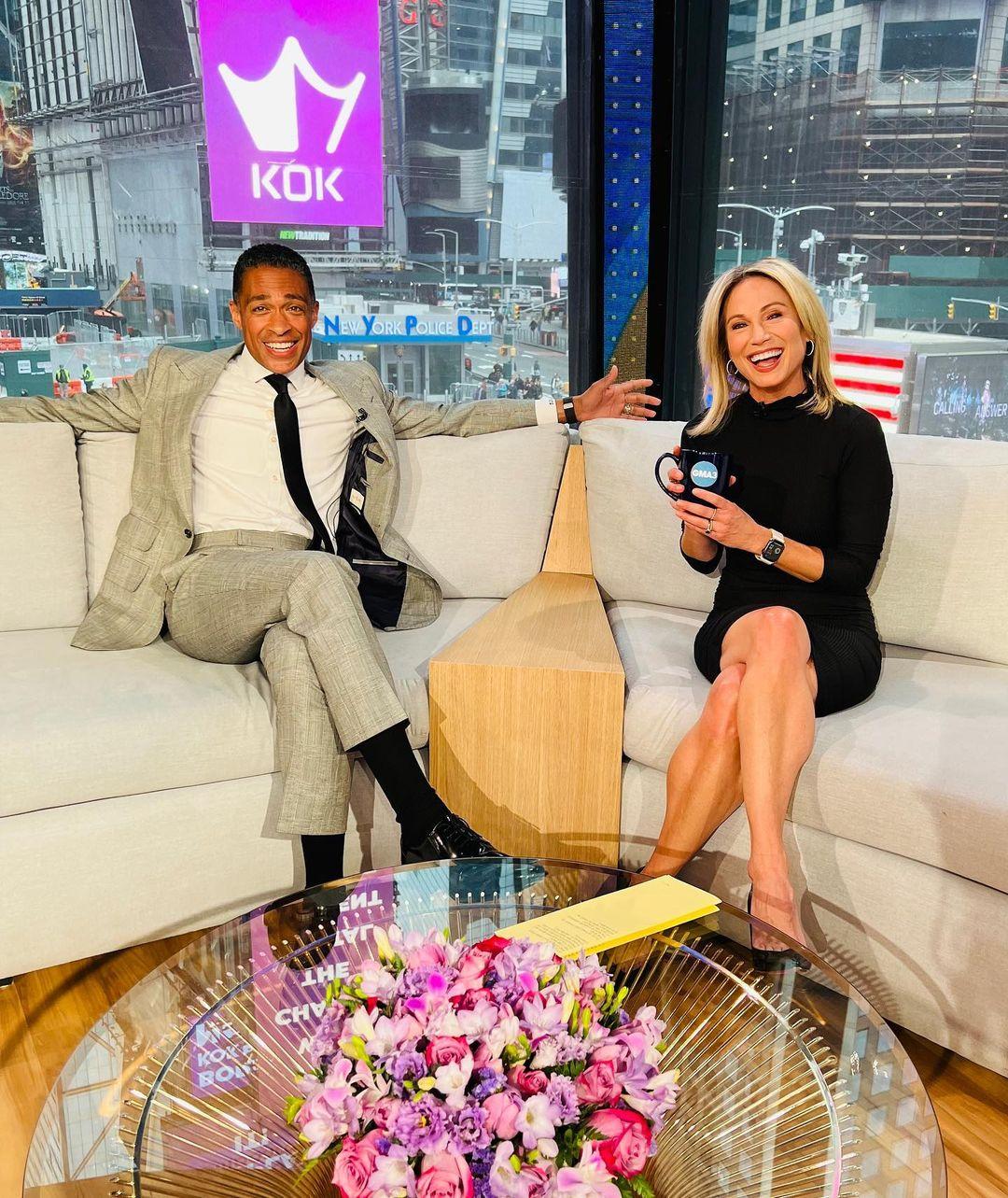 After their affair caused a media storm in November 2022, they were fired from their anchor roles with ABC. Since then, they have only grown stronger, as seen by Holmes' decision to buy expensive jewelry for Robach ahead of her turning 50 earlier in the year.
On several occasions, they have also been spotted on the streets of New York walking together and even going on intimate vacations abroad. One such trip was to Puerto Vallarta, Mexico, where they were seen sunning by the poolside, taking walks on the beach, packing on the PDA, and drinking beers.
After their trip to Mexico, the duo returned to Los Angeles to attend the memorial service of the late P.R. guru Howard Bragman. The appearance was the couple's first public event together. They had previously avoided gatherings since their scandalous affair made headlines.
T.J. Holmes & Amy Robach Are Pitching New Show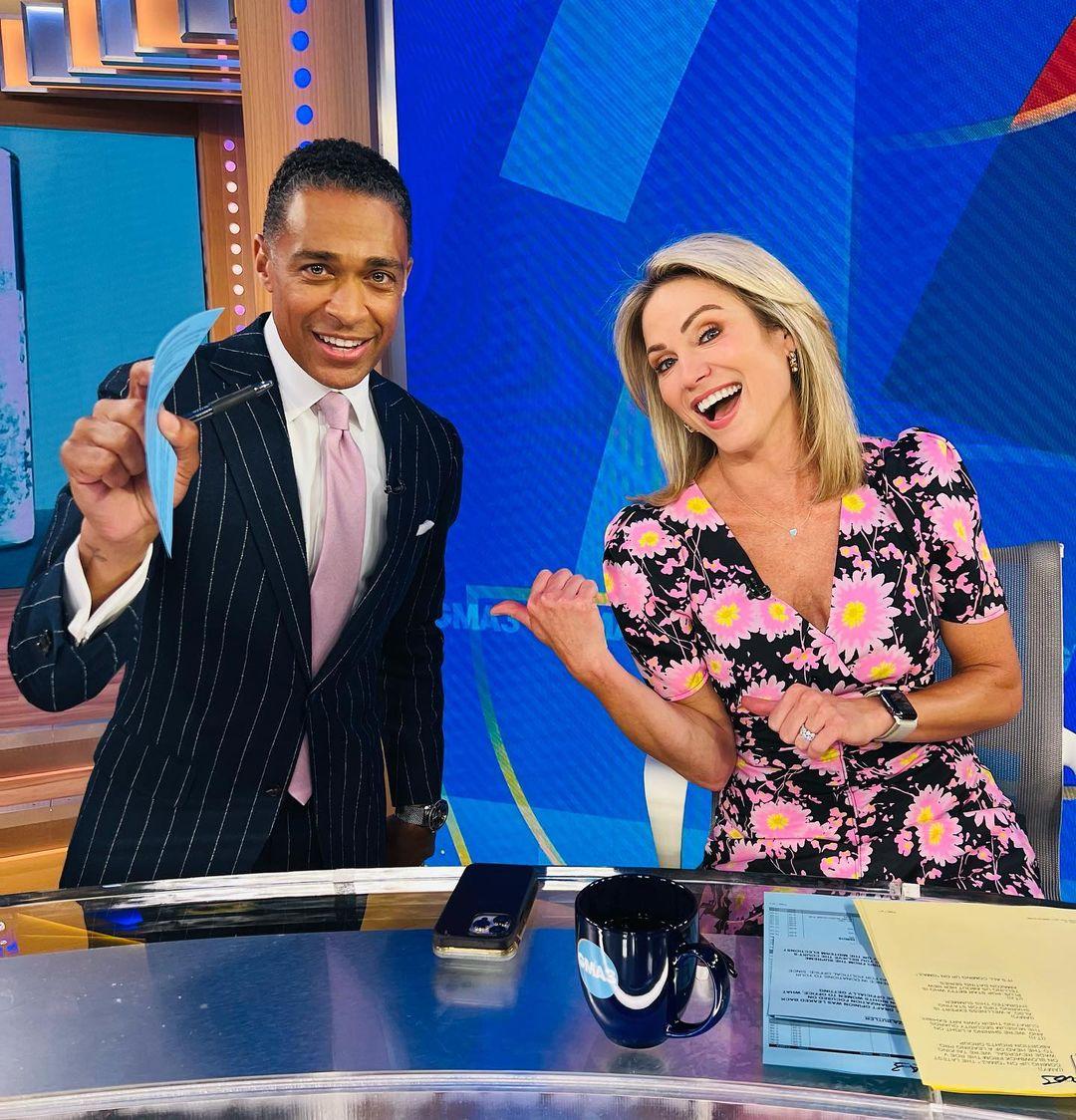 As for the pair's next career steps, a report from the Daily Mail revealed that Holmes and Robach have been making moves to get back on TV. The duo are reportedly planning on working jointly for their next career move and have reached out to several industry giants, including CBS, NBC, and CNN, to pitch a new television show.
The said show will put their "on-air talent" on display, similar to their "Good Morning America" partnership. They also intend to use their "off-air chemistry" to attract viewers and boost ratings.
Robach and Holmes hope one of the major media companies will invest in the project. However, it is still being determined what the actual premise of the show will be. Their sizable payoff from ABC is expected to keep them afloat while they finalize moves to get their career back on track.