A Bowling Green, Kentucky senior living facility caught the attention of Rihanna and Jay-Z with their recreation of the 2023 Super Bowl halftime show. Not only did their TikTok video go viral quickly, but they also got a surprise from the singer and the rapper.
The Senior Living Facility Went Viral For Their Halftime Performance Recreation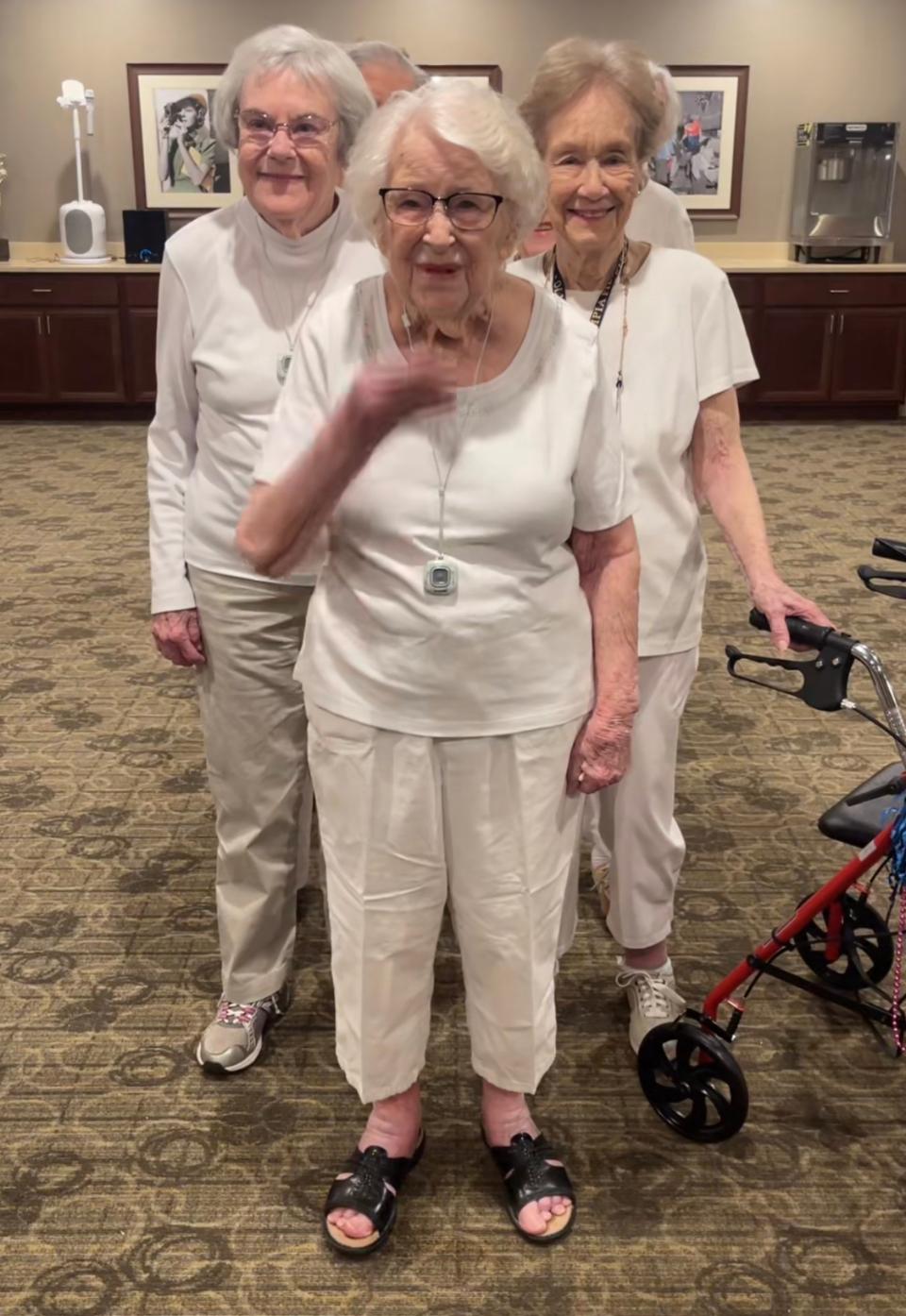 The senior living facility did a short recreation of Rihanna's Super Bowl halftime performance and shared it on TikTok captioned, "Our halftime show > Rihanna's halftime show 💃🪩🏈🤍🎶🎤" It currently has more than 30 million views, 3.6 million likes, and 35,000 comments.
In the video, viewers see the facility's residents dressed in white and lined up two-by-two after one lucky lead resident. Each row stepped away one row at a time to reveal their lead singer in the back dressed in all red holding a microphone and lip-synching Rihanna's hit, "Rude Boy."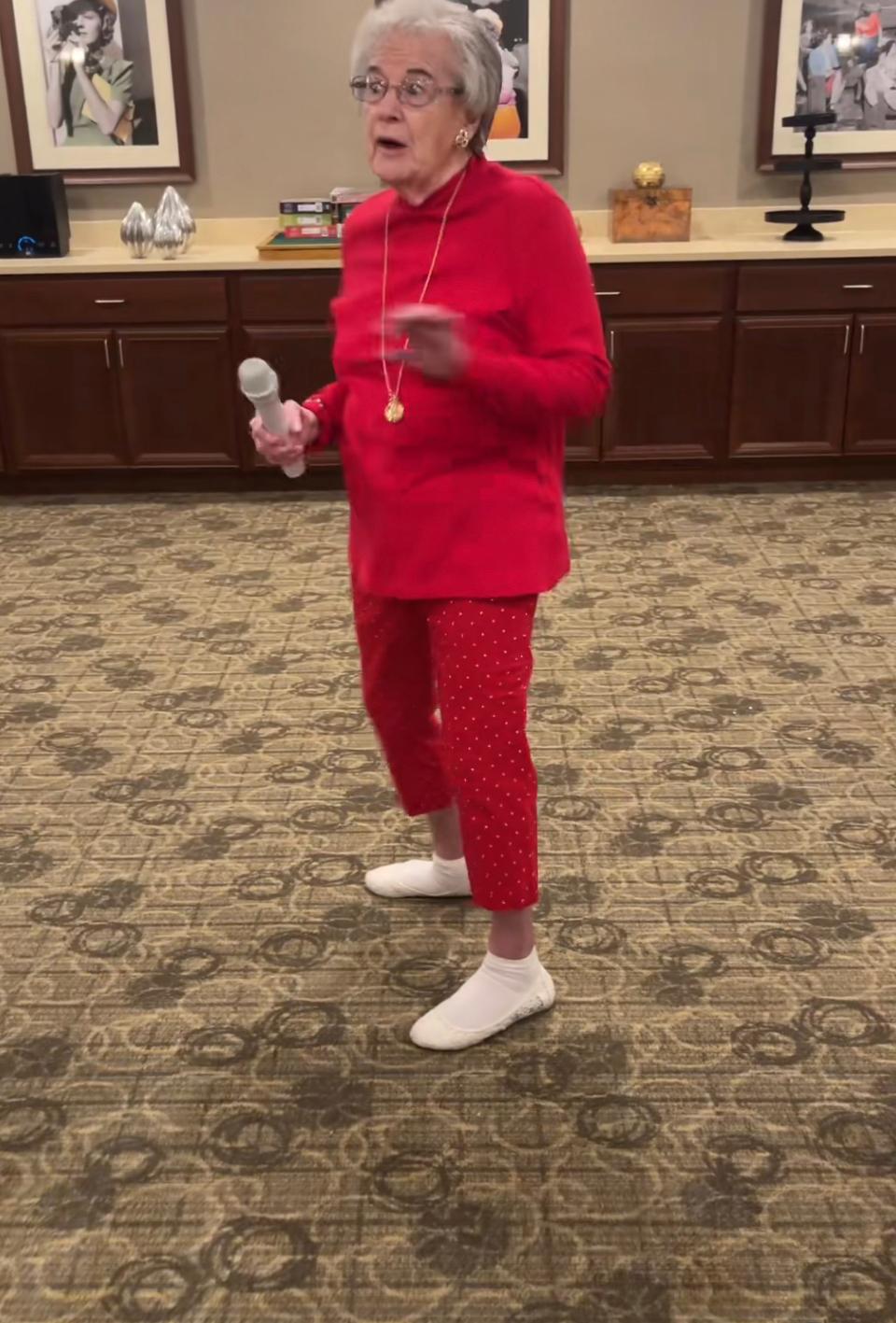 One of the residents, and facility halftime show dancer Dora Martin told News 40 that she watched the Super Bowl halftime show with her grandchildren. "My grandchildren and I watched and there were flips and flops and I was standing there thinking wow I wish I could do that…and then I did do that," she said.
The residents hope that their social media followers pick up one important message from watching their dances and other fun videos. "I hope they see that getting old and living in a facility is not all bad like we used to think it was," said resident Sue Evans.
Many of the page's followers asked for more videos. "This is the best thing I've seen today 🥰 thanks for sharing," one follower wrote in the comments. Another added, "I love this so much. I miss my grandma and grandpa so much. This was perfect."
Other followers just wanted to say they loved watching their performance. "This is so cute where do I get the tickets for front row seats?" one person asked.  Another wrote, "Love the ladies and the workers who help them stay so active and creative!❤️😉"
Arcadia Senior Living's TikTok Video Grabbed The Attention Of JAY-Z And Rihanna
Five days after the video was uploaded to TikTok, the facility got a big surprise from rapper JAY-Z. They shared a photo of their surprise gift of red roses on the facility's Facebook page captioned, "Even JAY-Z giving us some love!! #TikTokStars."
If that wasn't exciting enough for the residents, they got another big surprise gift a few days later from Rihanna herself.
"The moment we've hoped for, Rihanna has delivered," they captioned the photos of white flowers with a card that reads, "You ladies dance was amazing. Love Roc Nation Rihanna."
There's More To Come From Arcadia Senior Living Residents!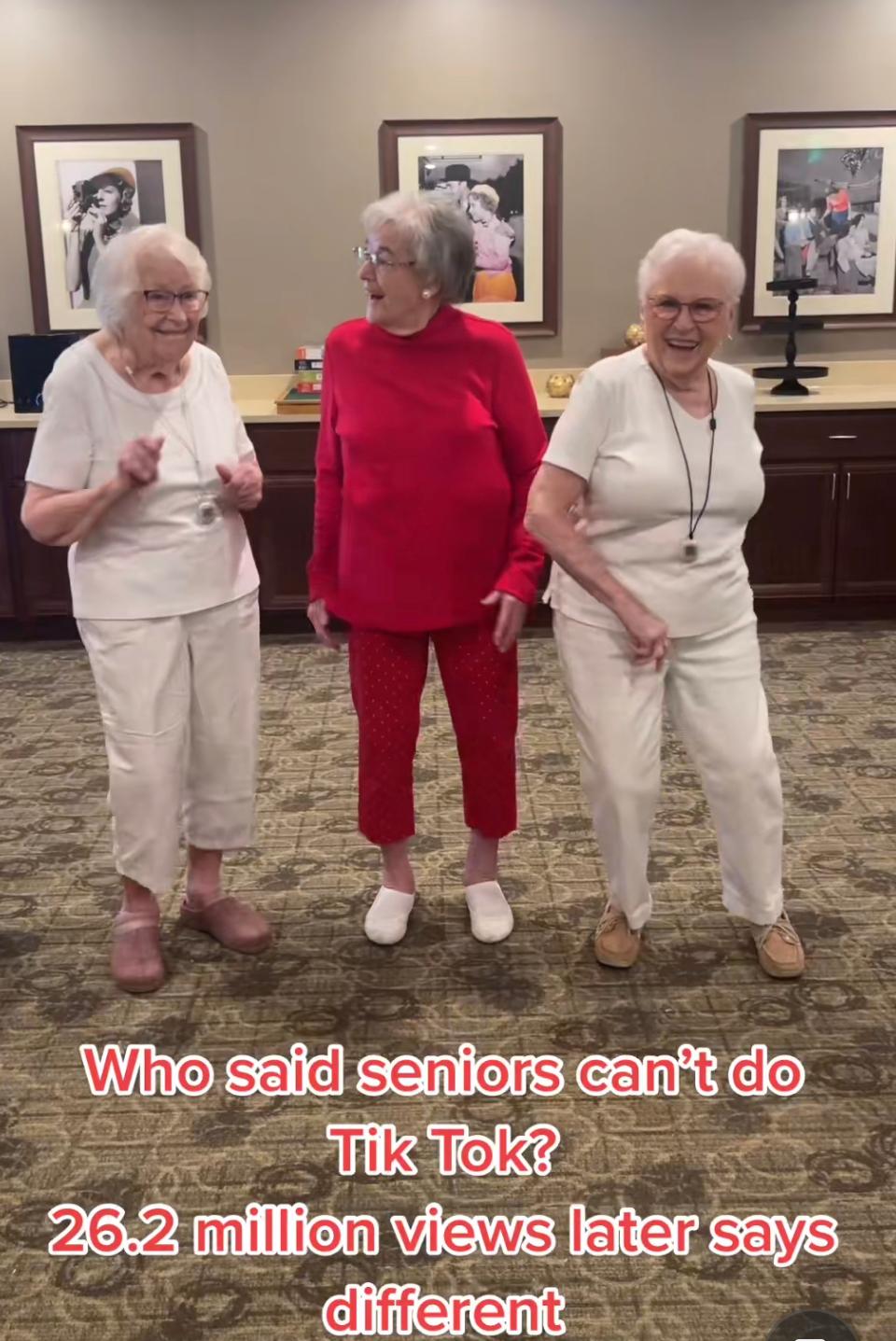 After the success of their viral video, they shared another hilarious video on TikTok celebrating their quick rise to viral fame. "Look at us now!! ✨🎤#seniorlivingcommunity #fyp #lookatusnow #viral," they captioned their short video that has received almost 400,000 views so far. See the video HERE.
Many of their followers, new and old, dropped into the comments to leave their thoughts on all their sudden attention. "Way to keep it going ladies…🥰🥰🥰," one follower wrote. Another added, "I love these ladies doing Tik-Tok videos🥰 Keep the vibe going!"
Many people said they want to be like them when they get older. "I strive to be this cool now," one person wrote. "I hope this is my and my friends when I get older," wrote another.
The residents told News 40 that they already have something new planned for the near future. They plan to celebrate National Barbie Day with a fun video that will also involve wigs.