Chelsea Handler is back with relationship advice, but this time, her advice is mainly for men. 
As you may know, the comedian is fond of sharing relationship PSAs with her followers. Handler has mainly advocated for single people, giving reasons why being single is great. This time around, she focused her attention on men, sharing tips on how to date. 
Chelsea Handler Shares Dating Advice To Men
The Instagram reel where Handler gave her advice began with her reiterating that most of her audience is women and gay men before cracking a joke. "But if you're a straight man who clicked on this hoping I'd be topless, you're gonna have to wait till my birthday," she said.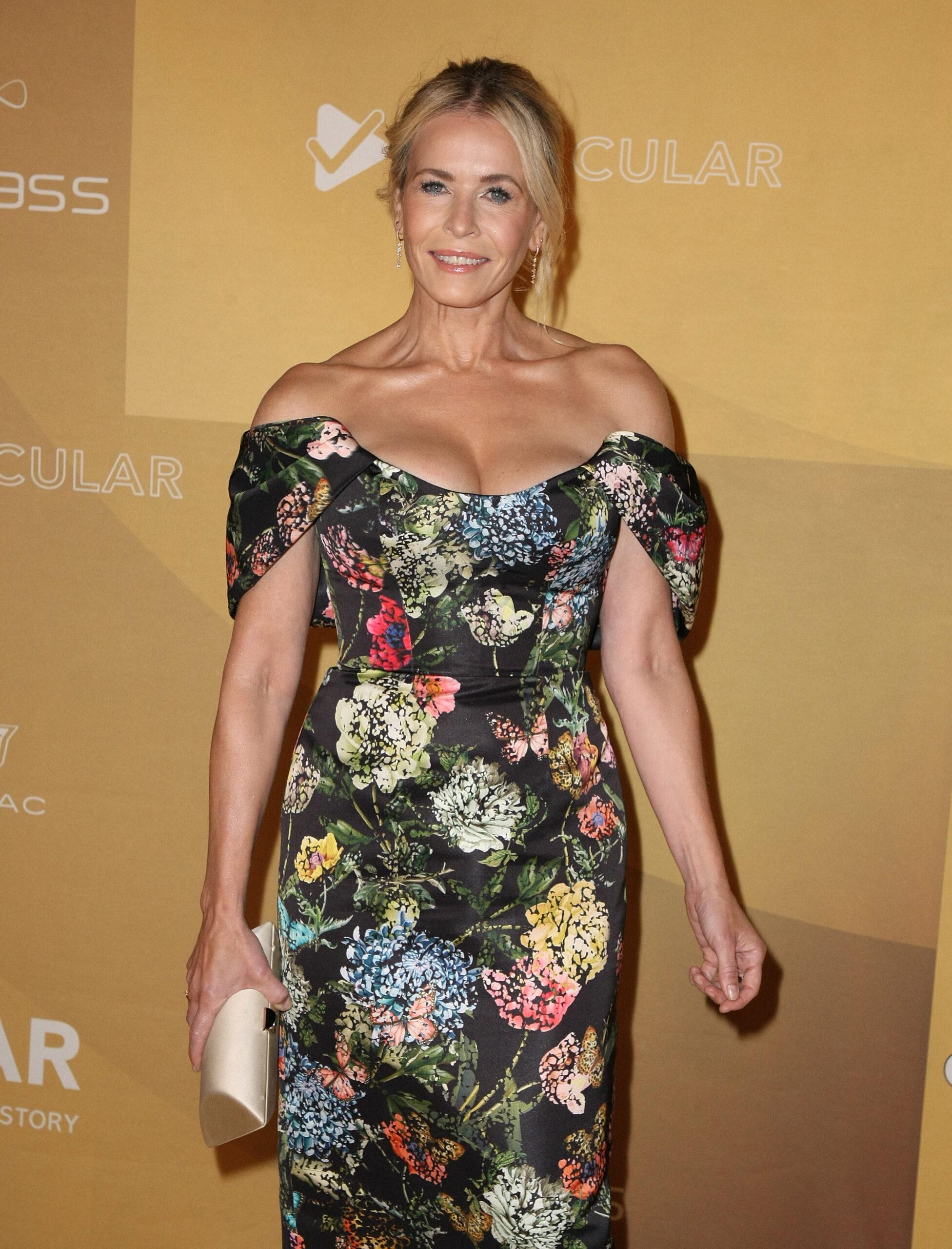 Handler continued with her message, saying someone needed to tell men how to date in 2023. She went ahead to dish tips to men. For the first tip, Handler addressed the dating profile. The Tv host said that the "Entrepreneur" most men put on their profile meant "unemployed. " Handler said, "It doesn't sound as good as you think."
Continuing her message with the dating profile, Handler urged, "Cool it with the pictures holding fish. It's very confusing. Nobody needs a man who can hunt or fish anymore. We have insta cart for that."
For her next tip, the "Chelsea Does" host emphasized consent. "Always ask for it," Handler said. "And if you're drunk, ask for it twice." Moving on to another tip, Handler stressed the importance of getting tested before sex. According to her, she requires "a Covid test, a full chlamydia test and most recent SAT scores, and an ideal proof of CPR training." 
The 47-year-old added a vital guideline to her advice list. In her words, "No ghosting, it's rude! Just have the balls to tell someone you're no longer interested." And finally, her last tip was "no unsolicited d*** pics."
Several of Handler's followers agreed with her on the guidelines. A fan wrote, "100% agree! Your fave dating coach", while another concurred, writing, "accurate!! no more fishing and hunting pictures!!!" A follower added, "The accuracy and enlightenment of your PSA is so great and so needed. This should be mandatory viewing before dudes create a dating profile." 
Chelsea Handler Detailed Her Dating Experience
View this post on Instagram
The advice the writer dished came from a place of experience, no doubt, considering that she has had her fair share of dating experiences. Weeks ago, the Tv host disclosed one of her experiences with dating apps.
The Netflix star appeared on the "Drew Barrymore Show" where she recounted a story about a man she met on a dating app. However, the man contacted her only to tell her that he was married with kids! 
Narrating the story, Handler said, "I was talking to this guy, and we were texting, and the third text in, he said something like, 'Oh, I'm just putting the kids to bed with my wife.'"
Handler continued, "I re-read it, and I went, 'What?' and then I went back, and he said, 'Just here for friends, married with children,' and I thought, 'Who's on a dating app to meet friends?'"
Barrymore also shared her own experience on a dating profile. According to her, a man had written in his profile, "I grew up above a cobbler's shop, so the scent of leather is so nostalgic, and every time I smell it, I'm brought back to my childhood."
However, when Barrymore referenced the sentiment, the man came and had a surprising reply. The Tv host recalled, "I was like jokingly, 'Well, if I smell any leather today, I'll let you know,' but I said, 'What an interesting story,' and he said, 'Oh, I made it up,' and I just went, 'Block.'"
The "Chelsea Lately" Host Started The Year With Relationship Nuggets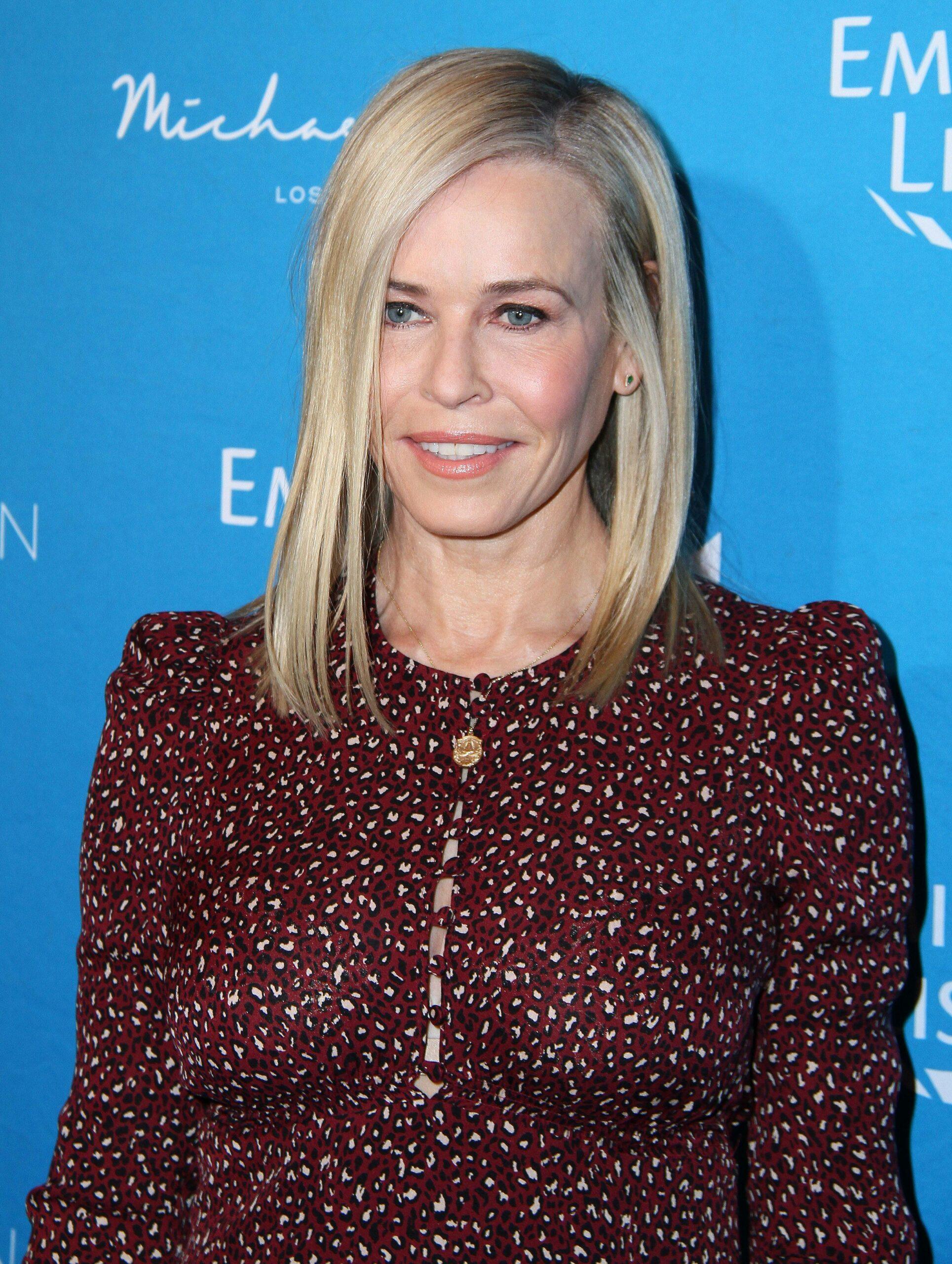 The Tv producer has taken to giving out advice to her fans as a hobby on her social media. Recall that she started the year with advice for her followers.
As previously reported, the Tv host declared that "marriage isn't that great" in one of her PSAs and gave her reasons. "When you're married, you're expected to put out for all kinds of occasions; birthdays, anniversaries, flag day."
Comparing this to being single, Handler said, "But when you're single, you don't have to worry about having that extra bread stick at dinner because your husband isn't going to be trying theirs in you later." She ended her PSA by emphasizing that "marriage isn't that great!"