The next few months for Aoki Lee Simmons will hold many milestones for the model and college student. As she's getting ready to graduate from Harvard University, she's also gearing up for her last New York Fashion Week as a college student.
In a series of videos shared on social media, Simmons talks through her insomnia about graduation, Fashion Week and how she juggles it all with a smile on her face.
Aoki Lee Simmons Is Getting Ready For Life After Harvard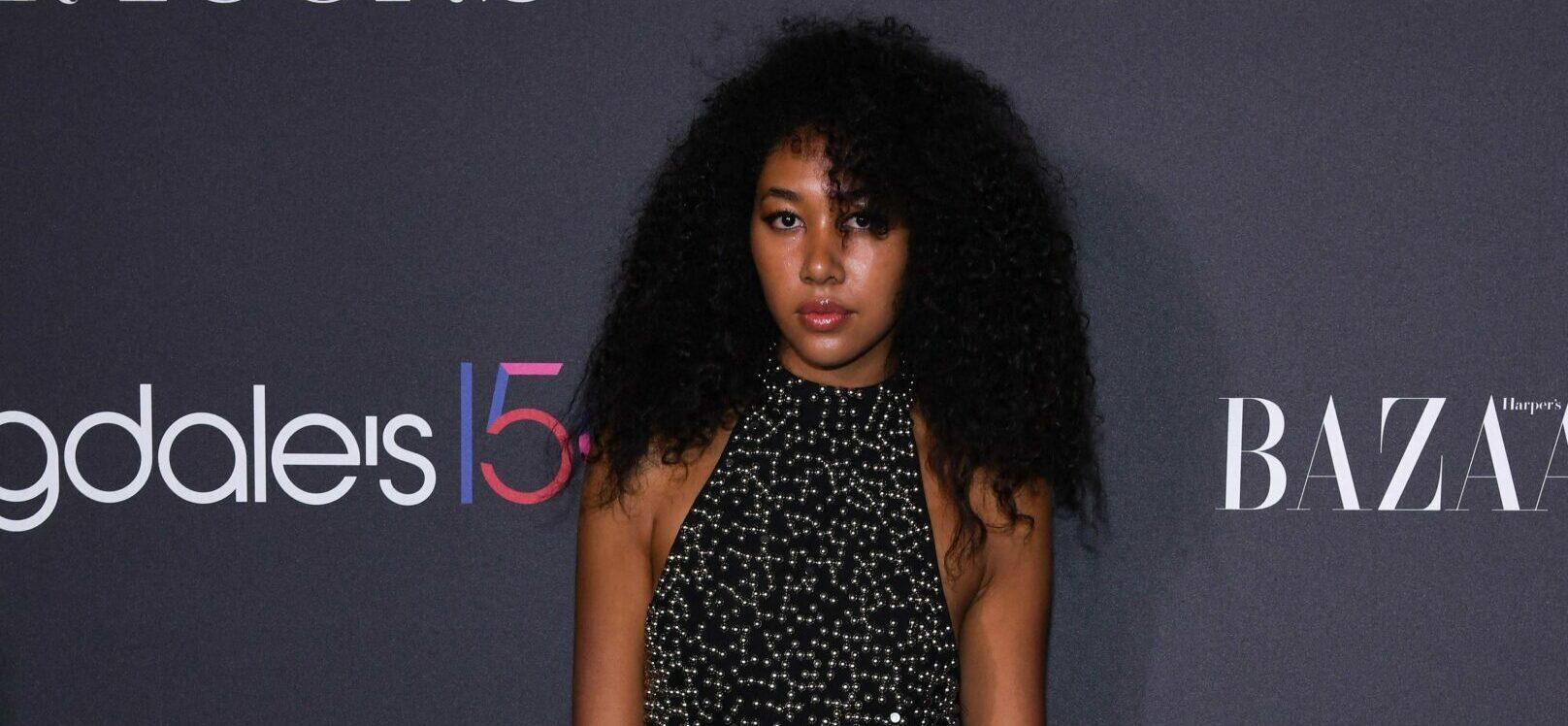 After no sleep for 36 hours, Simmons talks to her followers in a video clip about her day and the things she's excited for after graduating. "I did everything I said I was going to do, cause I was up like all night, and then up around 7 a.m., like, I'm gonna get up. I'm gonna go live life and hopefully I'll get tired," she explained. "So I went to all my classes, I worked out, I just didn't make it to this ballet class."
She continued to explain that the ballet class is on the other side of Harvard and she missed the bus so she gave up. "But, I went to class. And here's the thing, going to class is really f*****g important because I miss class for work and so I can't ever be sick or ever like just miss class for any other reason cause I really use up all my goodwill going to work. So yeah, I'm glad I made it through the day."
Simmons then explains what she's excited for after graduating from college. "I feel like as a model, you know, you want to, like, do all this stuff, I'm taking more dance classes so I can have a better sense of movement and you know, have better posture and just, I used to dance for a long time so like get a better sense of my body. I wanna work out.  I wanna do facials. I wanna be ready for my job," she said. "But I'm also in college and I feel like college students are not that good about being like on top of the self care, so I look forward to not being in an anti-self care environment."
Another Exciting New York Fashion Week Is Near For Aoki Lee Simmons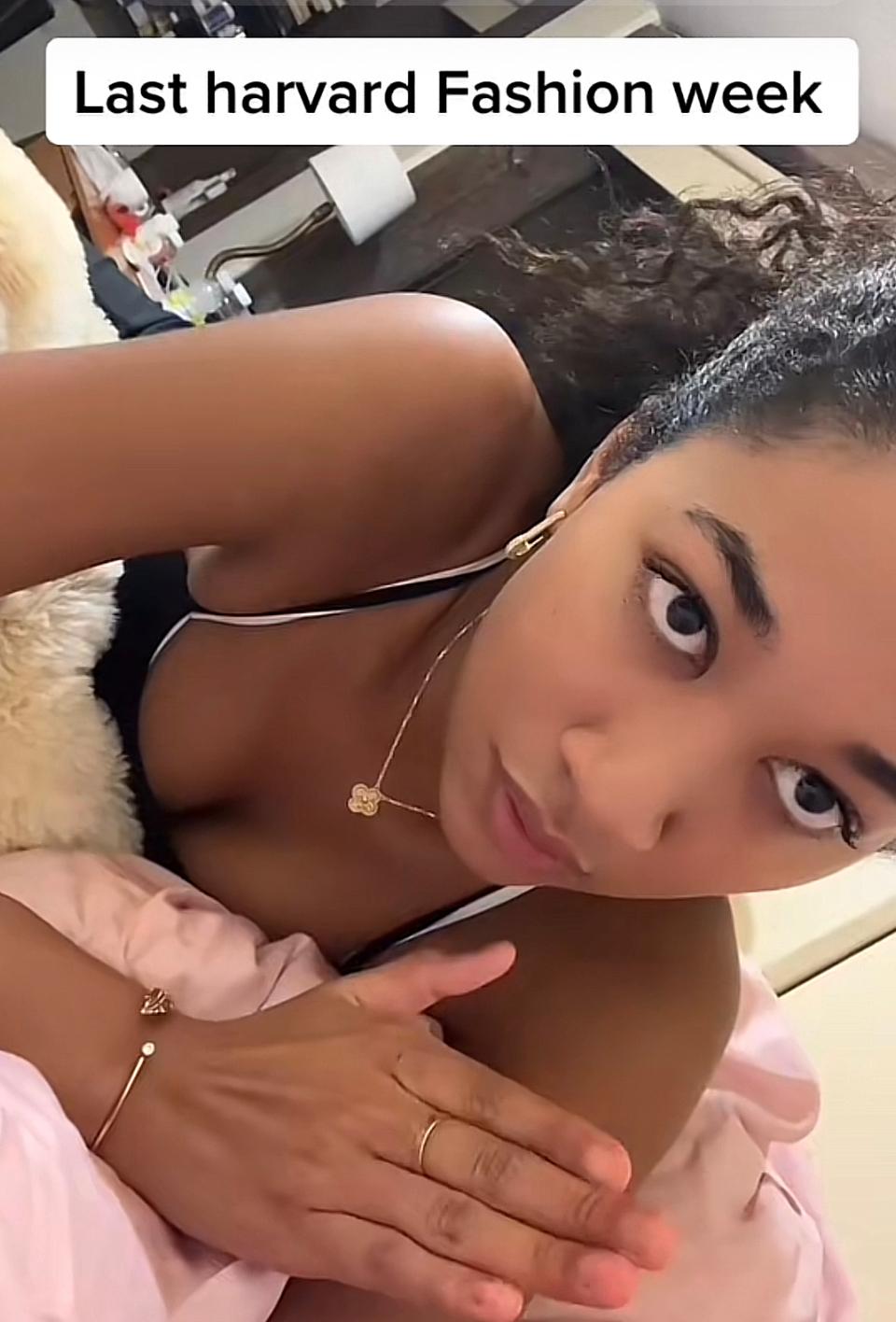 The model is not only working hard during her last semester at Harvard University but is also getting ready for her last New York Fashion Week as a college student, which brings challenges. She pointed out some of the things she's excited for after college in a video shared on TikTok.
"I'm going into my final fashion season, Fashion Week, as a full-time Harvard student and aspiring full-time, but probably part-time model. And here are the things I'm going to try to be mindful of," she said. "You think Boston and New York are really close, but they're not. They're like a four-hour train, or hour-and-a-half flight. Let's call it a four-hour journey."
With Fashion Week bringing a lot of last-minute schedule changes, it can be challenging for Simmons traveling from Boston and trying to not miss too many classes. "This Fashion Week I have a couple things I have to do I'm really excited about. I have two train tickets that I planned to like take two classes. I'm gonna come back Wednesday midnight, take Thursday classes, Friday classes, go back Friday at 4 p.m."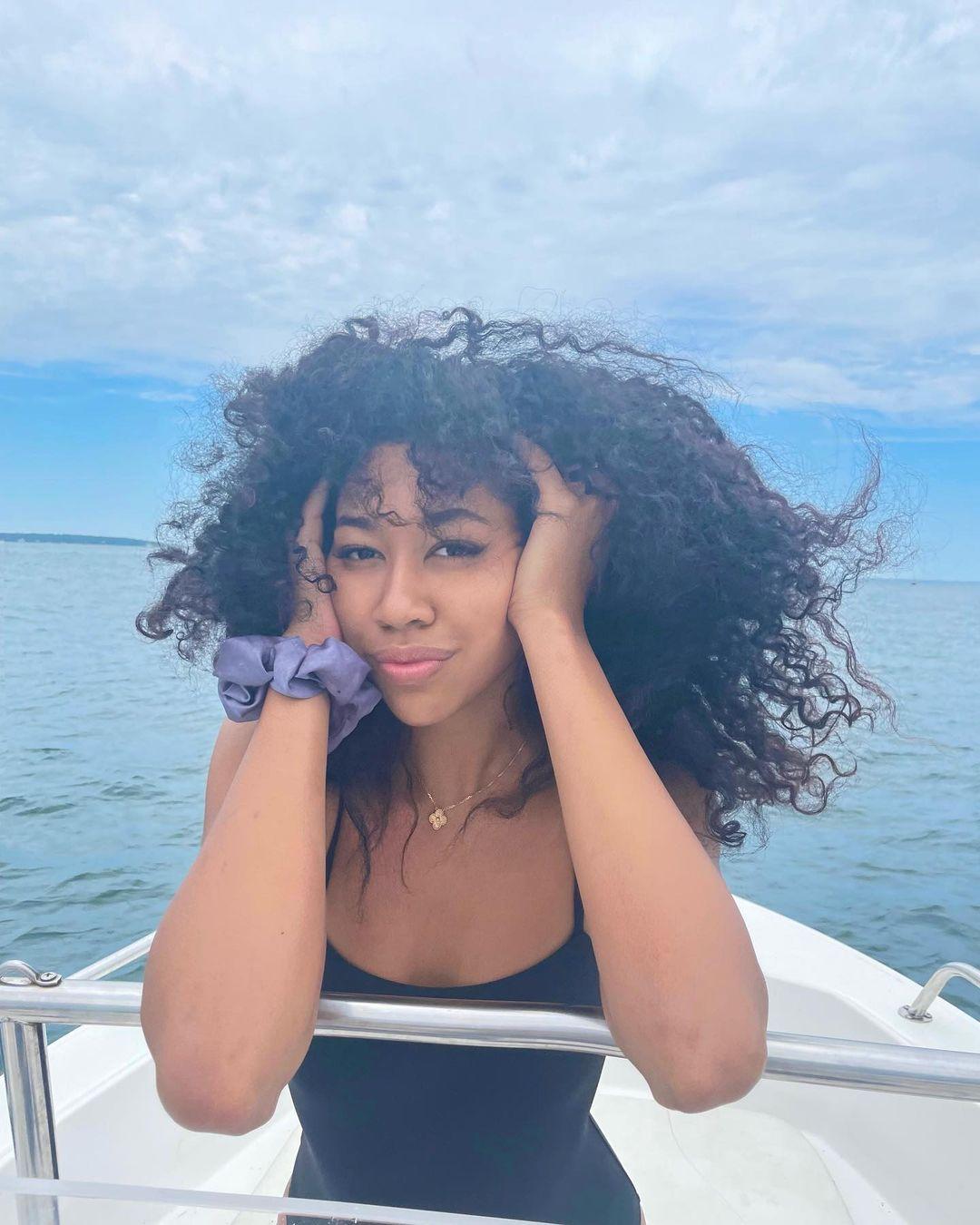 The other thing she's excited about is not needing to split her attention and being able to focus on just one big thing at a time. "I feel like both modeling and Harvard are really 100 percent, like people don't usually split their attention, so even if I'm like working as hard as I possibly can, I'm not getting to as many castings or working as hard as the girl who lives in New York who's a full-time model and can go to every single casting and do everything she can do," she explained.
"At Harvard, people are like, Harvardy, they never leave, they don't have jobs outside, they don't disappear, they'll all about that grind, the job application grind. I feel like I'm failing at both, or you can say, I'm doing great at halfing both."
The Final Countdown To Graduating College Is On!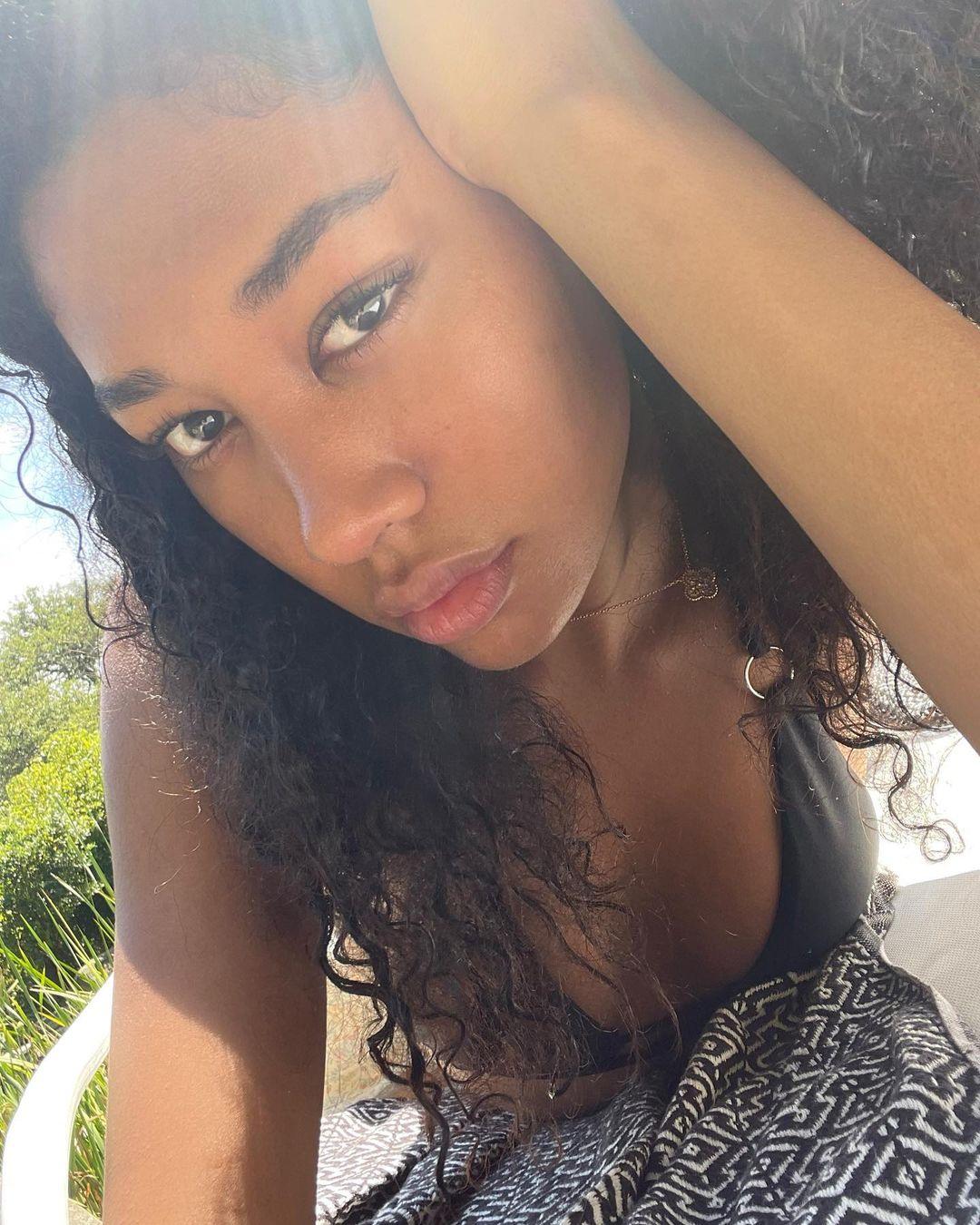 Simmons shared another video talking about what she does when there's a transition coming up and how she enjoys writing a list of things she's excited for. She captioned the video on Instagram, "I literally have a countdown calendar but make look-forward-to list guys I promise it will stop you crying at your graduation party!"
View this post on Instagram
"I'm in the final countdown for graduating college so welcome to all the things I'm excited to not be in college for, or all reasons I'm happy to graduate," she began her video. She continued to explain that some of the things she's looking forward to is being available for more modeling jobs, including international jobs, and getting more sleep.
"I always feel like the weak link in a group project," she said. "You do not want to be the weak link in a group project at Harvard. You will never live that down."
Many of Simmons followers added their thoughts in the comment section. "I know social media can't tell you everything about a person but nothing about you says weak link! I'd bet money on that," one person wrote. "This was awesome! You'll be able to accomplish whatever your passion and PURPOSE is driven too! Never feel like the odd ball in a group. Sometimes individuals secretly want to be YOU! 👏🏽👏🏽," added another.