Aoki Lee Simmons is sending a strong, empowering message to women everywhere.
After being asked on TikTok why she's choosing to be a model even though she's attending Harvard University, the 19-year-old daughter of Kimora Lee Simmons and Russell Simmons wanted to set the record straight, and in the nicest way possible. The comment that spawned a full video clearing the air asked, "You're so articulate and obviously educated – how come u chose modeling?" and Simmons was more than ready to answer.
View this post on Instagram
Models are Not Uneducated
She started off by saying maybe it's time for her to start a podcast because she finds herself talking a lot and running out of time on TikTok videos. (Maybe that's a hint that there's a future podcast in the works.) She then jumps into the fact that models are not uneducated or not articulate. She said maybe what this commenter was really trying to get at is why she is going into a field where a degree wasn't necessary or one that doesn't require an education. "Well one, because I love it, and I think we should normalize you liking something," she said. "You don't have to do what you're immediately good at."  The model then explained that growing up she excelled at volleyball because she was tall, but that shouldn't mean that she has to do that forever because she was good at it from a young age.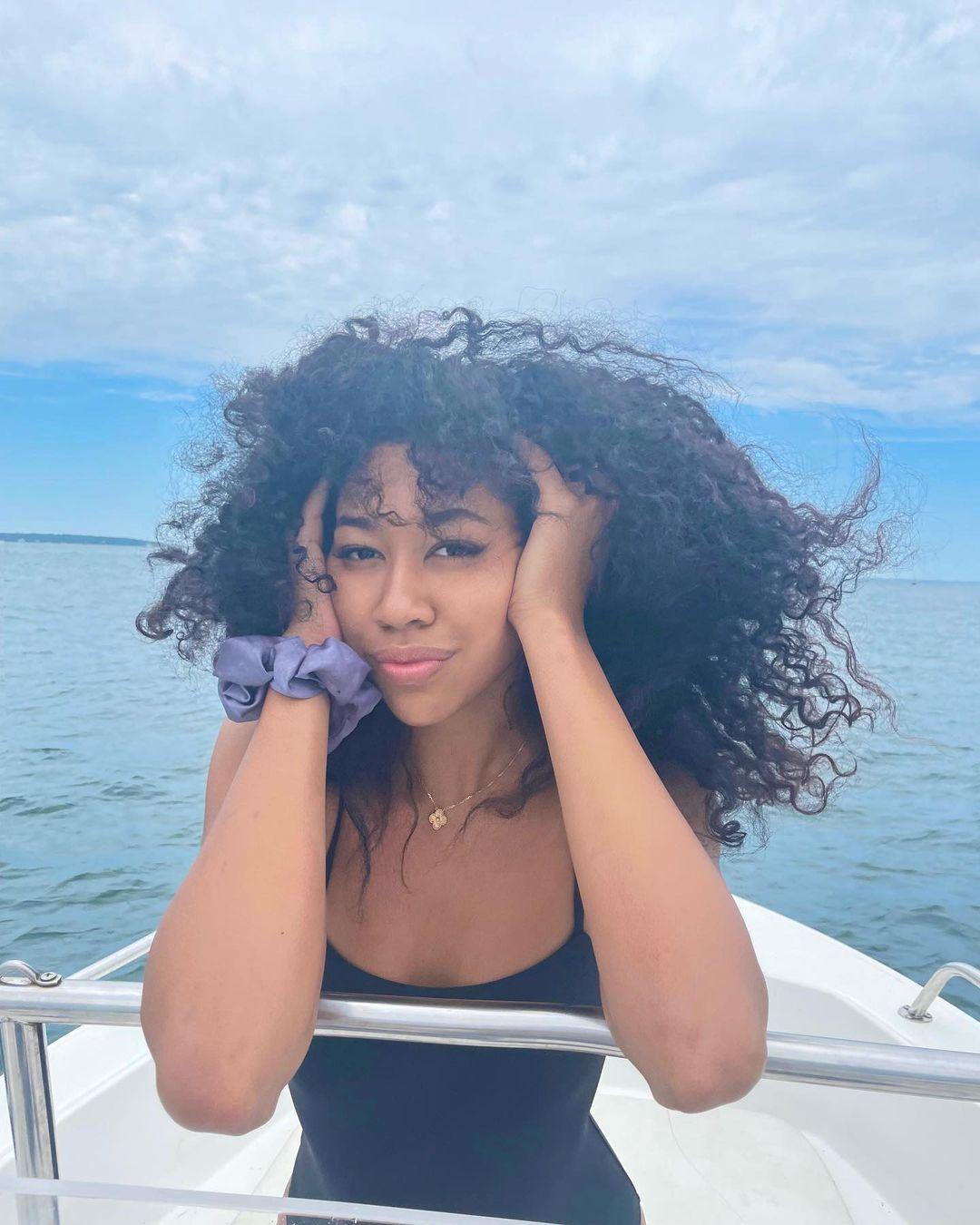 She Wants Women to Know They Should Do What They Love
Simmons went on to make sure that women know they don't have to follow any given path and should do what they love. "I really want us to move towards a future where young women are not being asked this question. Like, you're not being asked, 'Why did you follow your more creative passion even though you're smart? Like I would like to change the idea that you can't be smart and pretty, or you can't be smart and enjoy your looks or enjoy a creative, beauty fashion-based career," she explained. "You can be two kinds of people in one person. That's really who I am."
Simmons is Attending Harvard and Modeling
Simmons made her runway debut last year while modeling for Pyer Moss Paris Couture. She has also posed for her family's Baby Phat line and Just Fab. In addition to being a working model, she's also a member of the Harvard University Class of '23. Back in March 2019, mom Kimora announced on Instagram that her daughter was accepted into Harvard University at just 16-years-old. Her proud mama announcement, a video of her son Kenzo Lee reading his sister's admission letter out loud, was captioned, "Yaaayyyyy @aokileesimmons!! She's on her way to #Harvard!! We are so proud of YOU!! Such hard work and only 16! You did it! It took years of super dedication and lots of tears! But HERE YOU ARE!!! GO GIRL!!!" Kimora also announced that her daughter was accepted into Dartmouth, Vassar, and Barnard too.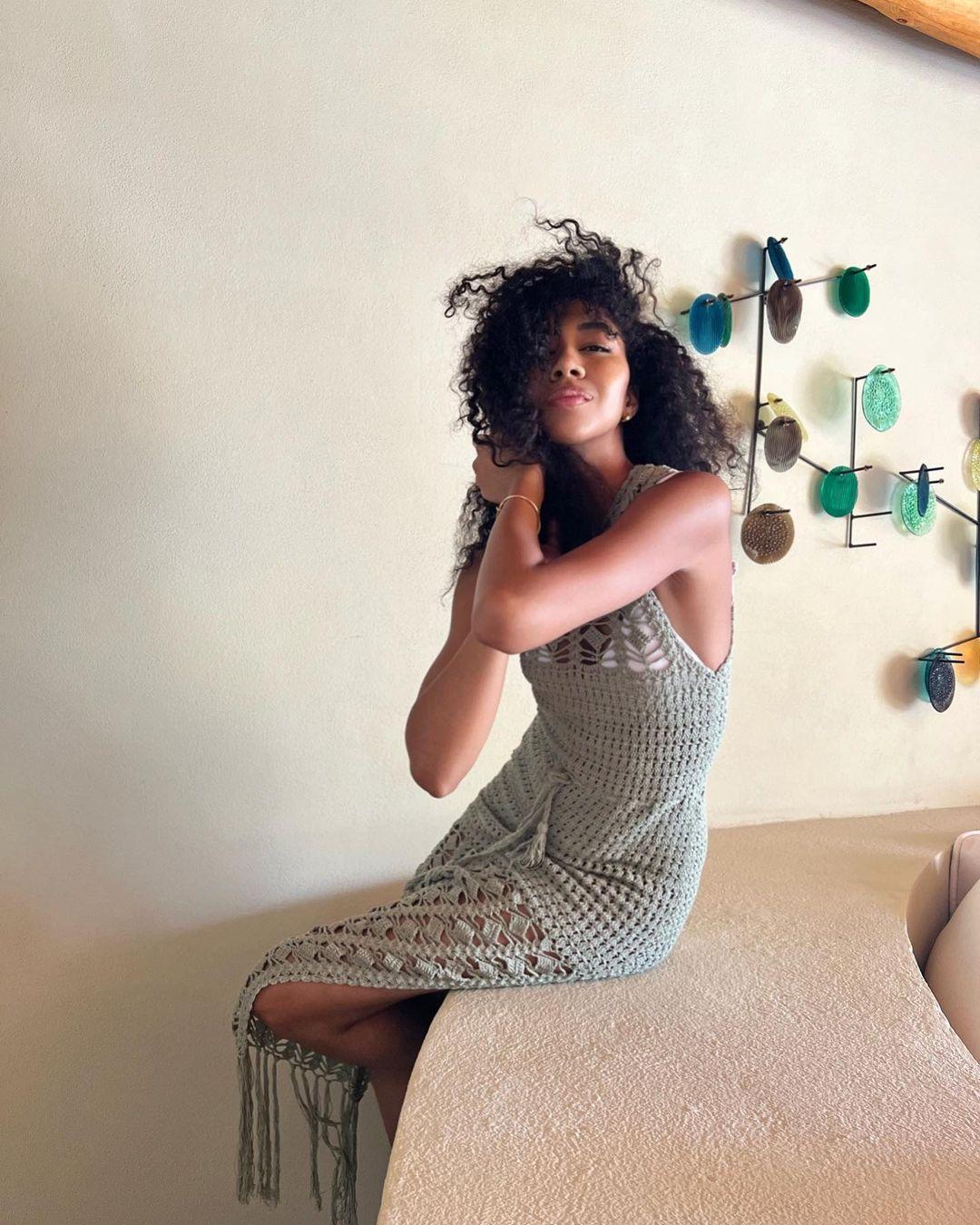 Empowering Women to 'Do Whatever You Want'
Simmons' video further went on to let women know that they should always follow their dreams. "Do whatever you want. Get a degree; don't use it. Get a degree; use it later. Don't get a degree; never use it. Get a degree later…do whatever you want to do," she said. "And nothing is a waste of your talent. Whatever path took you there, nothing was wasted."