The iconic Paris Hilton is ready to share her undisclosed life experiences with the world in a different light, using her latest project, the upcoming "Paris The Memoir."
Paris could not be more proud to include fans in her personal journey, detailing how she got to where she presently is and hoping to be an inspiration to many.
Paris Hilton's Upcoming Memoir Shows Much More To Her Personal Journey Than Meets The Eye
The businesswoman, who is shedding more light on her private life, was on cloud nine as she announced that her new memoir is now available on preorder, much to fans' delight.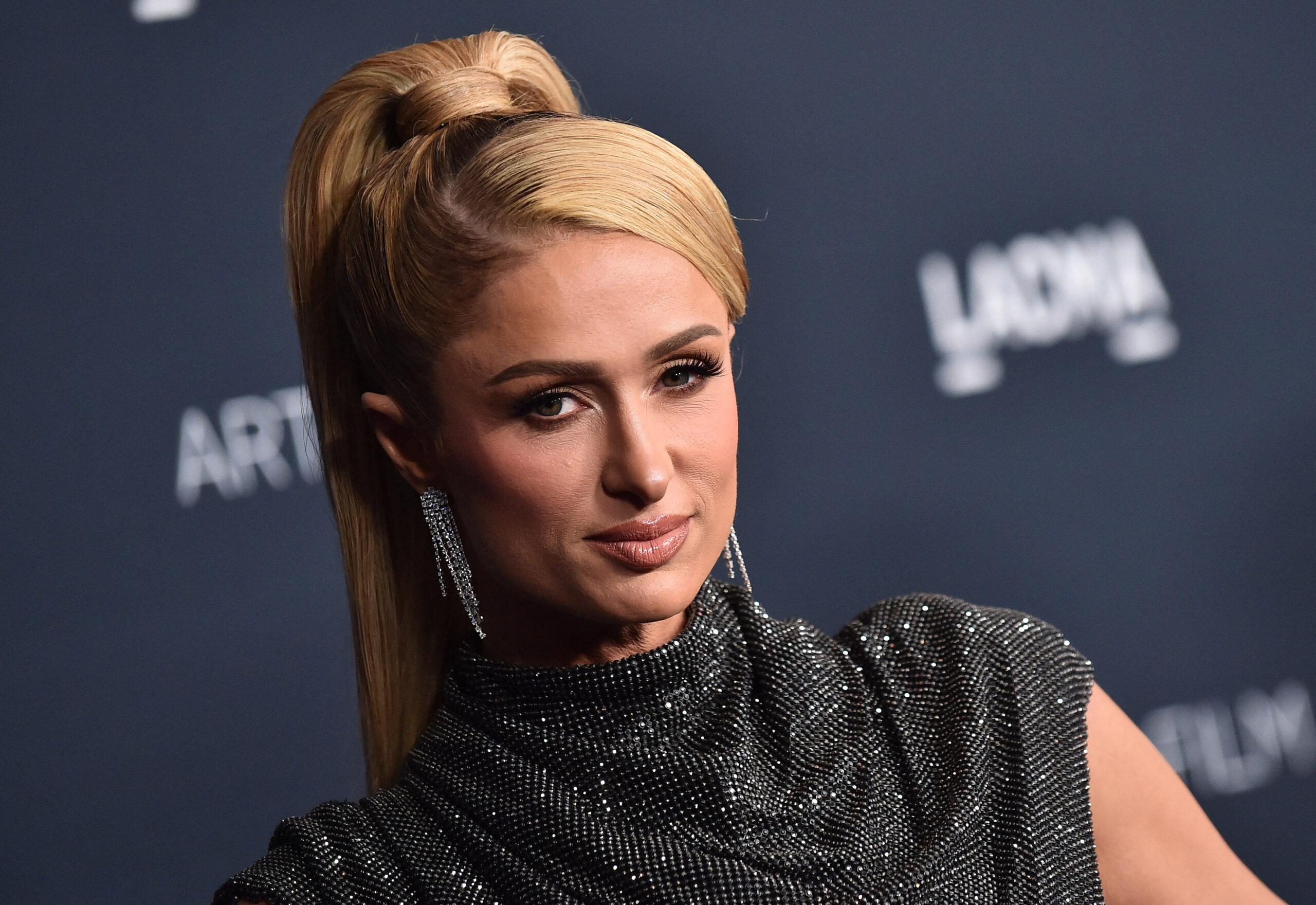 "I'm so proud and happy that my memoir is available for pre-order at the link in my bio," she captioned a recent Instagram post featuring a series of throwback pictures.
The slides began with a black-and-white shot of herself as a toddler with her mother, Kathy Hilton, whose eyes were fixed on her little girl. A younger Paris wearing a crown was also seen in the following slide, standing close to her younger sister Nicky Rothschild nee Hilton.
In the third snap, she and her best friend Nicole Richie were in each other's arms, smiling at the camera, while in the fourth slide, she was featured alone, having fun and looking glam at an evening party.
The next five pictures gave fans remarkable views of her current self, including her husband Carter Reum's proposal, highlights from her L.A. marriage in 2021, and her activism to "stop institutional child abuse."
In the final slide, the disc jockey dropped the cover of her memoir, featuring her stunning face and a reflection in the mirror, with its release date, March 14, added above the mock copy of the book. She tagged publishing companies Barnes and Noble, Amazon, and Harper Collins on the picture, as well as the pop culture community 11:11 Media.
According to Paris, the write-up is her life story and reveals some of her "most personal and private experiences" she has never shared.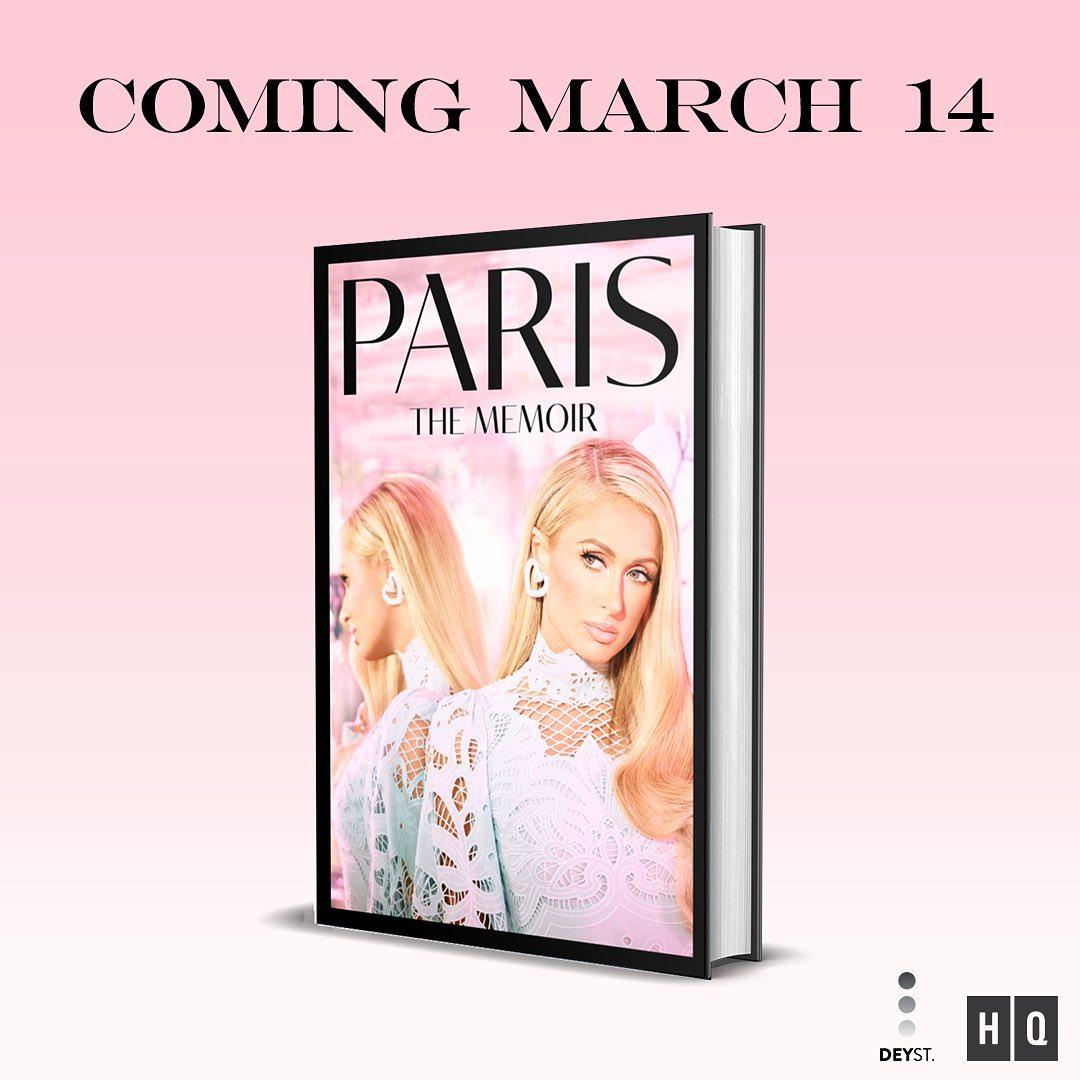 She wrote so in the post's caption, adding, "Growing up in the spotlight, everyone thinks they know everything about me, but the truth is there's so much more to my personal journey than meets the eye." The 41-year-old admitted to feeling "vulnerable" and "excited" to share the "winding road" that finally led her to healing, happiness, and marrying her soulmate.
In addition, she could not be prouder of her evolution and overcoming "incredibly dark hardships," which she hoped served as an inspiration to the world. Such candidness gained loads of love from fans as they flooded the comment section with heart emojis. One fan gushed, "Get it, Pareeeee," while a second fan exclaimed, "YAAAAAAAS!!!!! It's going to be so hot [three fire emojis]."
Another commenter called the project "brave and funny and honest," at the same time, a fourth supporter anticipated having the memoir and soaking in Paris' "iconic memories."
In November 2022, PEOPLE exclusively revealed the upcoming book's cover and noted that it would be launched under Dey Street Books, an imprint of William Morrow. Meanwhile, the synopsis mentioned that the "Confessions of an Heiress" author's latest memoir would strip away all people thought they knew about her.
It promised to take readers through her privileged childhood, "lived through the lens of undiagnosed ADHD and teenage rebellion that triggered a panicked – and perilous decision by her parents to send her away." 
The rundown also disclosed that Paris would show readers her "path to peace" while challenging them to question their role in her narrative and theirs.
The "Stars Are Blind" Soloist Reveals New Music In The Works Ahead Of 2023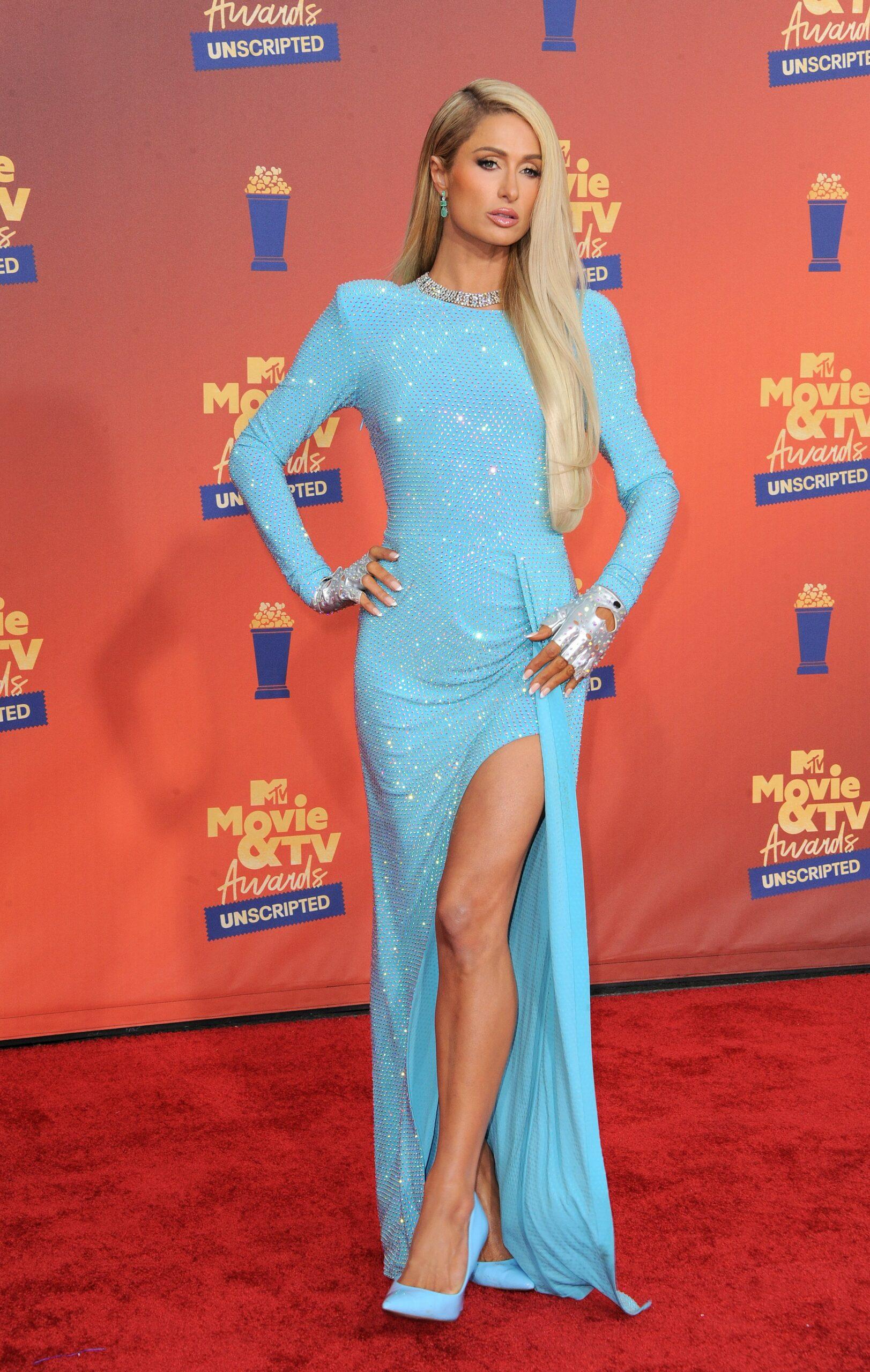 As fans looked forward to the release of "Paris The Memoir," the hotel heiress teased a new secret at the end of 2022, leaving them trying to guess what it was.
In due course, she let the cat out of the bag last December, revealing that she was working on a new music project, marking her much-awaited return to the studio.
As reported, the "Cooking with Paris" star was set to release a new version of her 2006 song, "Stars Are Blind (Paris' Version)," this year which would be available on Amazon Music.
As was reported, the remake included new vocals, with Paris creating the sound with Fernando Garibay, the producer of the original song, and using Clint Gibbs to mix the "brand new music."