With Paris Hilton's fans thoughtfully picking their brains about her highly-coveted secret, the said secret is now out of the bag!
A few days ago, the Hotel Heiress teased a new secret to her fans, and many got their thinking hats on, trying to decipher it. 
Now, the "Simple Life" star dropped the revelation that her big secret is a new music project, which marks her highly-anticipated return to the studio.
 Paris Hilton's Highly-Coveted Mystery Is A New Music Drop?
According to reports, Hilton is releasing a remake of her 2006 single titled  "Stars Are Blind (Paris' Version)," and it will be available on Amazon Music.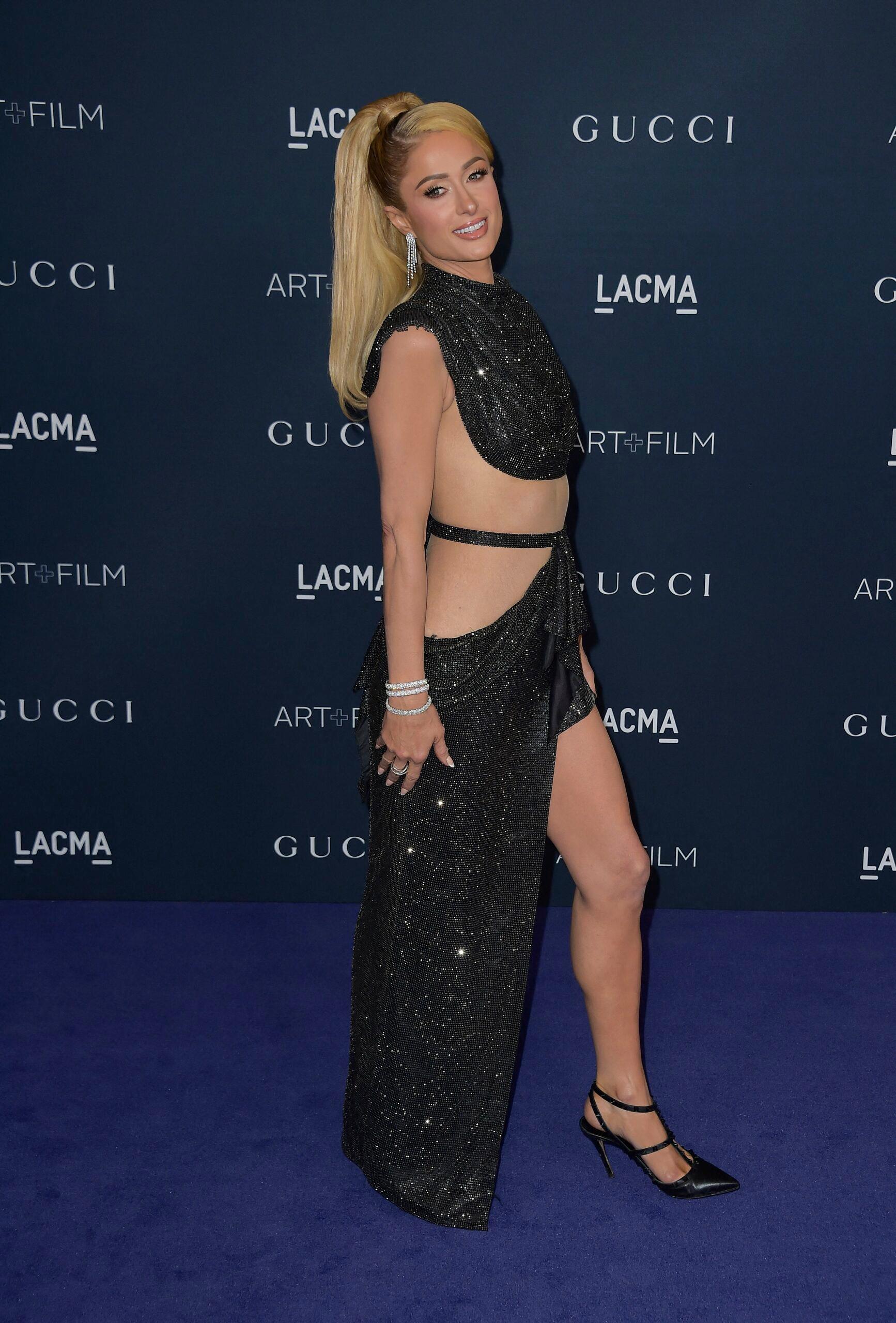 For the revamped version, Hilton featured new vocals and created the sound with Fernando Garibay — who produced the original song more than a decade ago.  Additionally, the iconic singer chose Clint Gibbs to mix the project. The single is the first taste of "brand new music" that would fully unfold in 2023.
Before the great announcement, the hotel heiress gave hints about the mystery on her Instagram. She posted several steamy snaps of herself. She donned a sparkly silver jumpsuit paired with the same color tone of heels. 
Hilton's curly blonde hair was gorgeously styled in a center part, and her glam was subtle. She struck several sultry poses; in one snap, she leaned her posterior on the railings of her new mansion, and in another photo, she squatted in front of a Christmas tree. 
"Feeling like a pop star in my bedazzled slivsuit ✨🪩 Is it time I return to the studio? 🤔🎧🎶🎤👸🏼✨" he socialite captioned the post. 
Leading the comments was her husband, Carter Reum, who cheered her, commenting, "Yasss." Many fans wished that this was the big secret she would reveal. This fan wrote, "is the announcement tomorrow that you're making more music???!!! This seems like foreshadowing here."
View this post on Instagram

A follower cheered Hilton, writing, "Yesssss Queen we need you to save pop music. " Echoing the same feelings, another fan expressed, "Yes, save the music industry." Fans who longed to listen to a new sound from the media sensation lined the comments section with several pleas.
"We need another album, Queen, please," an admirer pleaded, and another netizen supported the request, writing, "Yes, please, we are ready for your 2nd full album." Also, some followers gushed about the media personality's musical talent. A fan praised Hilton saying, "You're a pop star."
This hint was close to one of the several guesses fans took when the "Paris in Love" star teased the secret days ago. As previously updated, Hilton made a video strutting down her driveway in a silver jumpsuit before taunting her followers.
"Me when I have a secret that's going to break the internet on 12/30," Hilton wrote in the clip. Captioning the post, "Something's coming #ThatsHot" along with a winky face and flame emoji. 
This piqued the interest of her over 21 million followers and had them guessing what could be the secret. A fan asked, "New music? Feat Britney Spears?" and noted his eagerness to hear the secret. 
One other observer said it was "Twin babies born via surrogate announcement," while another hoped the mystery was an announcement of her "Simple Life" show. An avid fan suggested, "I don't know why but I think she's gunna release a song with Britney."
The 'Simple Life' Star Was Sliving At Disneyland
View this post on Instagram
The new music release would be an addition to the feats the "Stars are Blind" singer had achieved this year while living her best life. 
A time when the reality star was living her best life was reported by The Blast earlier this month. The "Confessions of an Heiress" author was seen having a blast with her friends at Disneyland. However, Hilton brought spice to the hangout when she appeared in disguise. 
From the images the "Good Time" singer shared on her Instagram, she donned black denim paired with a black zip-up jacket with a Donald Duck sweatshirt underneath it. As for the apparent disguise, Hilton opted for a black wig with two plaited ponytails on each side, adding a black bucket hat.
The "Game Change" actress was spotted with her longtime friends, Jennifer Rovero, Brandon Davis, and Whitney Davis, each trying the adventures of the most beautiful place on earth. 
Captioning the fun moments, Hilton wrote, "#Sliving my best life at the happiest place on earth @Disneyland!" She joked, "Bet you didn't even recognize me in my wig. #AlterEgoParis."
Many of the "American Dreams" actress's ardent followers could still recognize her, and they noted that her disguise made her look like her aunt, Kyle Richards. 
This outing comes weeks after the "Turn it up" singer partnered with Noah Centineo to Slive for a cause.