Things got a little "Supernatural" at Circa Resort & Casino this past weekend. Don't worry, there weren't any ghosts floating around, but just a few familiar faces you're only used to seeing on TV!
'Supernatural' co-stars Jared Padalecki, Jensen Ackles, Misha Collins, and Jake Abel popped up in Las Vegas while they were in the city for some work-related events. The group was spotted on Saturday night taking in the exhilarating fights during the UFC Fight Night at the UFC Apex. But, in true Vegas style, after the fights eventually ended, their night was far from over.
After the fights, they were escorted into Circa by Casino Executive Richard Wilk, to a lights-out dinner at Barry's Downtown Prime which is would be exactly what they needed.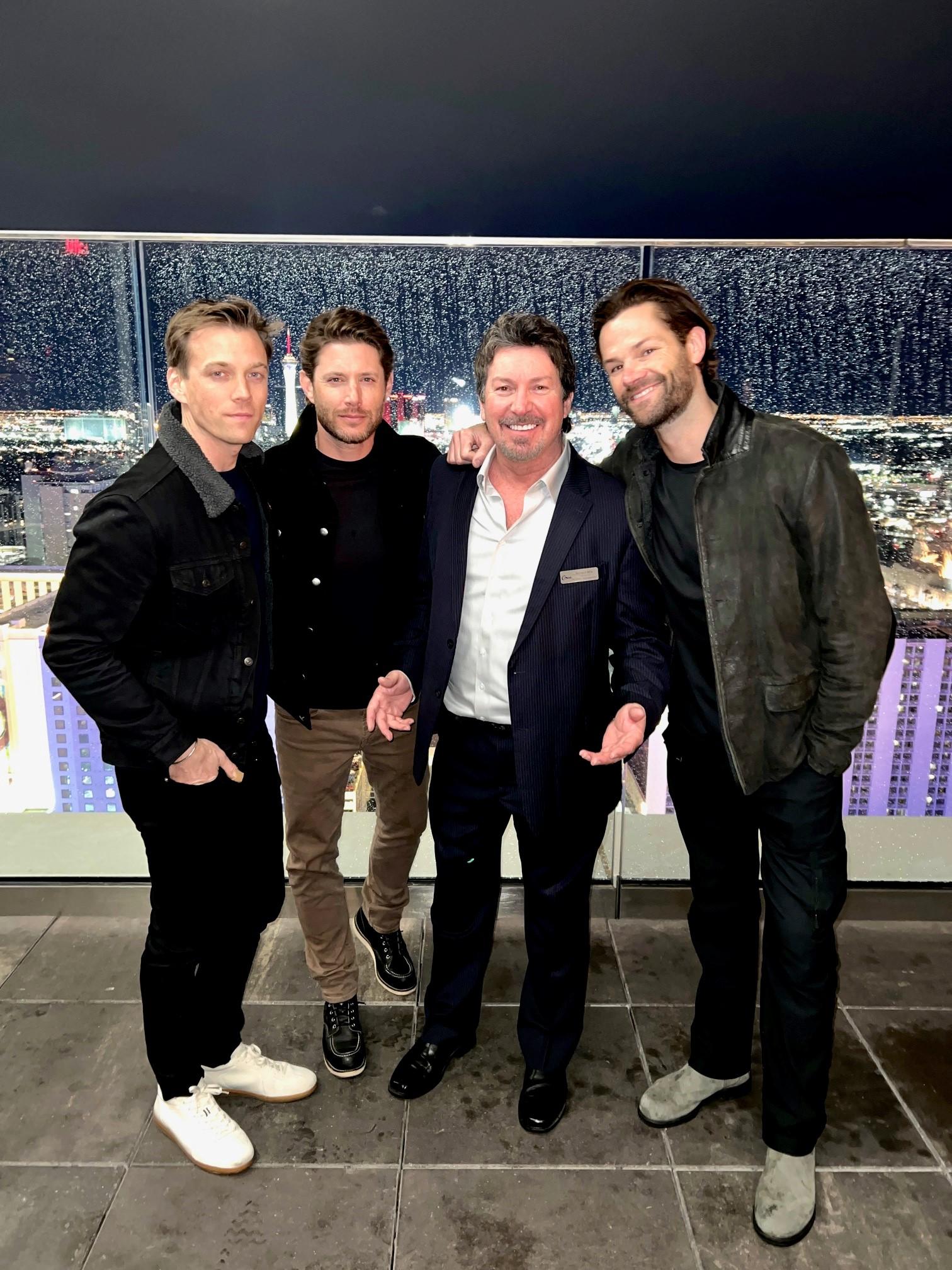 Jared, Jensen, Misha, and Jake had fans starstruck from the second they entered the building, with fans of the actors going wild once they realized who was dining alongside them. Of course, security had to escort them into the restaurant and stand by while they enjoyed the meal.
Celebrity Chef Barry Dakake gave them the star treatment and personally prepared, cooked, and served their table- the boys never even touched a menu! The table enjoyed dishes from a sliced 12 oz. rib cap served family style, to a sautéed Dover sole in a baby gulf shrimp lemon butter sauce, to a side of savory whole Maine lobster mac 'n cheese.
The group was stuffed after dinner, but every great chef knows that there's always room for dessert. Chef Barry prepared table side one of his specialty desserts, Banana Flambe along with a raspberry-flavored Paris-Brest… talk about a sweet memory!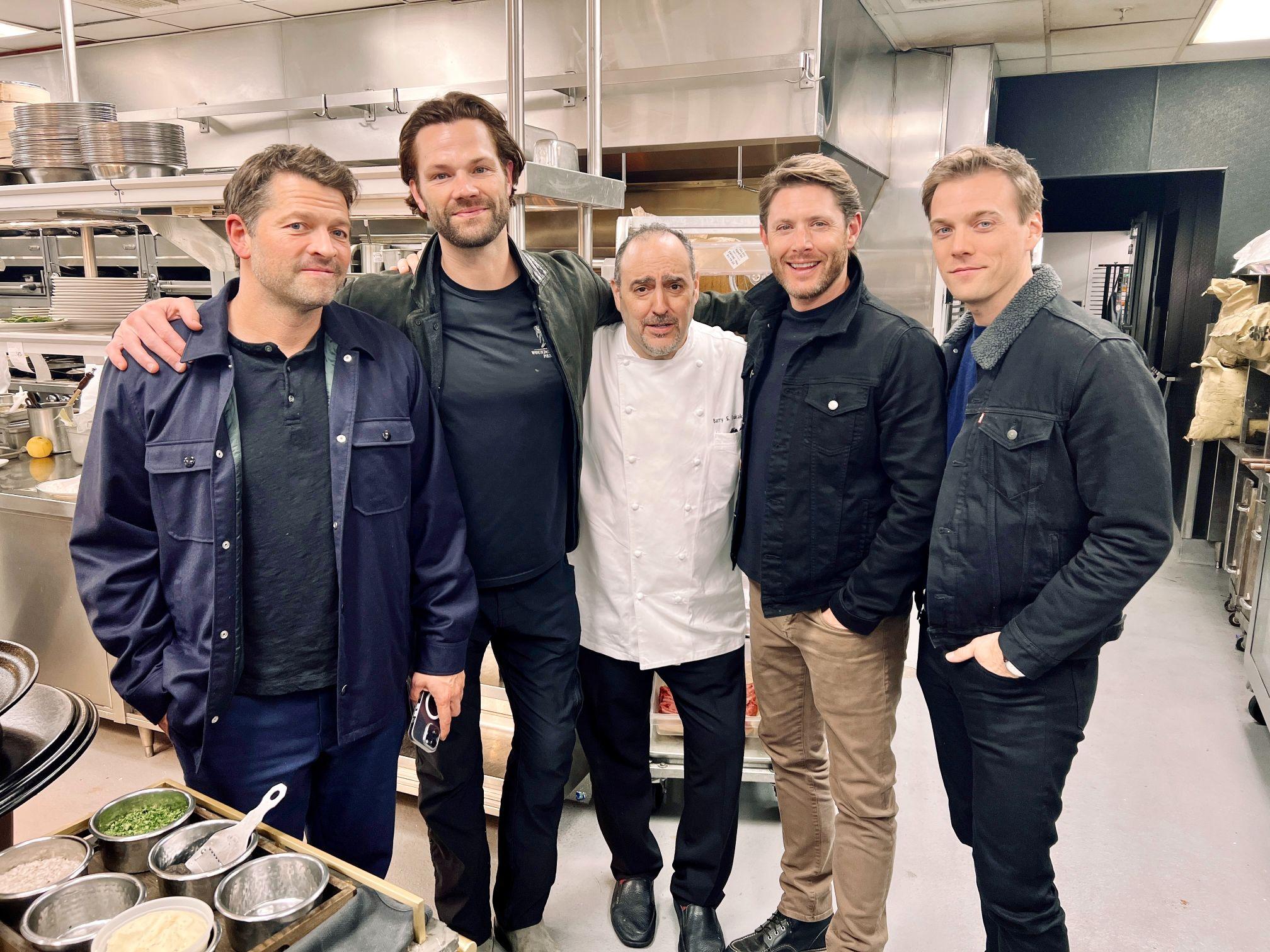 To close out an amazing meal, the Supernatural cast then got a personalized tour of the steakhouse's kitchen from Chef Barry. The TV superstars couldn't thank the chef enough for their meal and posed for a photo together to remember their night in Downtown Las Vegas.
Wilk took the group on a tour of all the Circa Las Vegas hotspots. First up was Stadium Swim, a pool amphitheater open year-round for those wanting to watch sports poolside. The stars checked out the world's largest sportsbook, which is stunning. The energy in the room was contagious as the crowd cheered on their teams through the first round of NFL playoffs.
After the tour, Jared, Jensen, Misha, and Jake made their way over to Mega Bar, which is famous for its flair bartenders who give their patrons a show while serving them. The guys then met up with Circa Resort & Casino Owner/CEO Derek Stevens who was enjoying the playoffs from his usual spot at Mega Bar. The group was busy chatting up the owner and took a selfie with him while fans circled taking their own photos.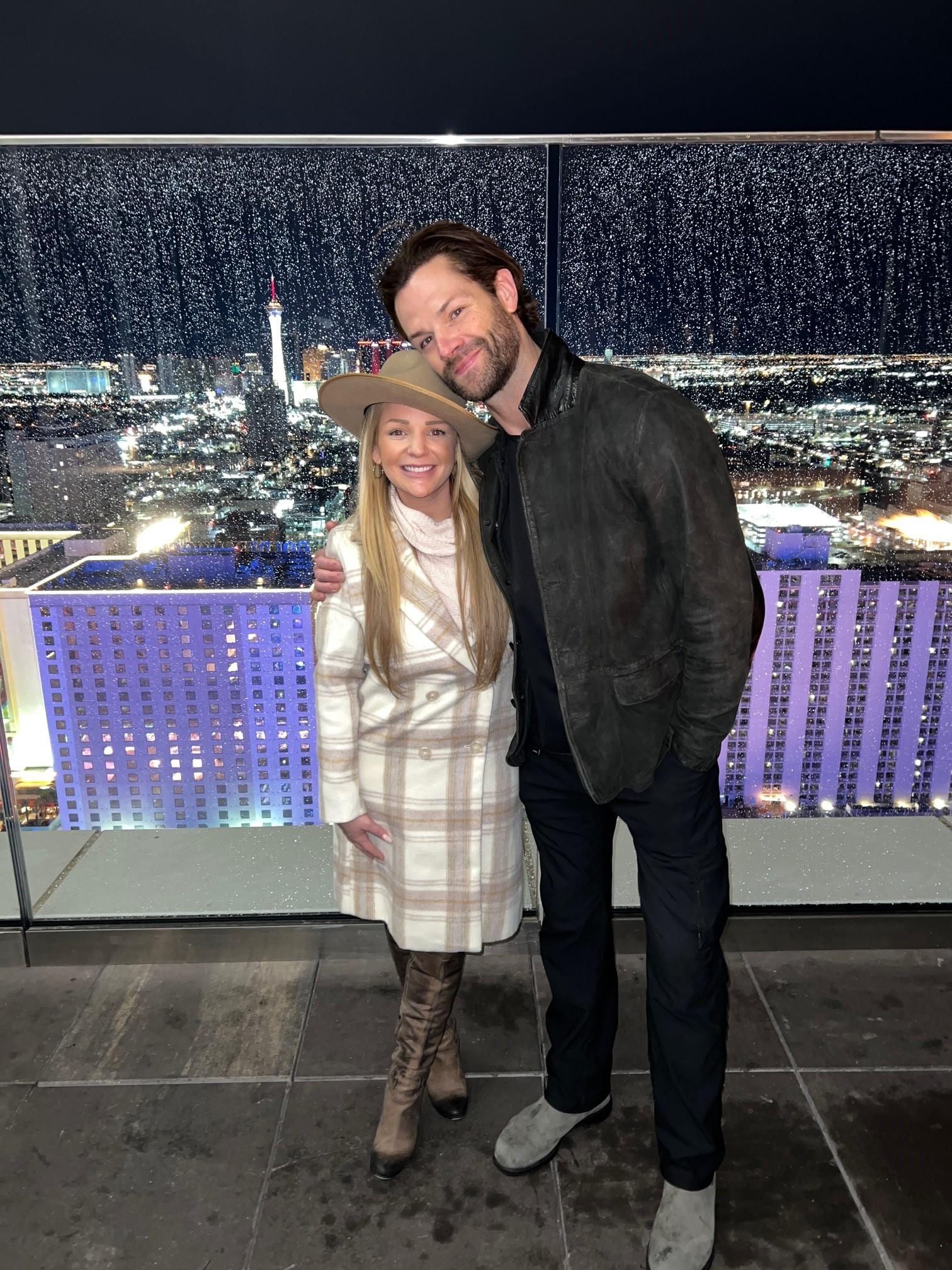 The TV star ended their night at Legacy Club, a rooftop lounge overlooking the city from 60 stories high. While hanging out on the patio, they also had the chance to meet and take a photo with the owner's daughter/Director, Whitney Godard. It really says a lot about this group and their celebrity status that no matter where they went, the fans followed!
Trip to Las Vegas Anyone?