Marvel star Jeremy Renner has given concerned fans and fellow celebrities a health update. The loved actor was previously involved in an accident that landed him in the ICU and resulted in him needing at least two surgeries the next day.
Renner has been mostly out of the public eye since, except for periods when he made posts to update them about his recovery progress.
After his release from the hospital earlier this month, Renner shared a picture of himself showing that he was currently undergoing physical therapy and would be back on his feet in no time.
Read on to learn more.
Jeremy Renner Is Undergoing Physical Therapy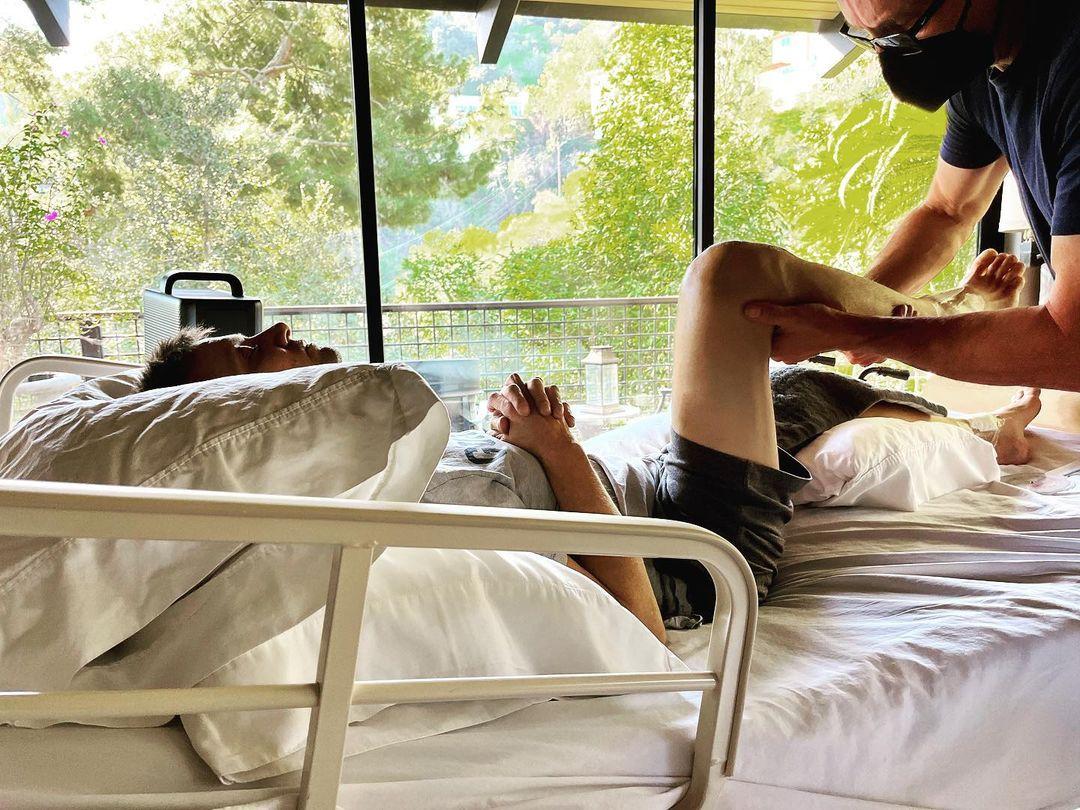 Renner took to Instagram today to reassure fans that he was slowly recovering from his ghastly accident. The actor revealed that the incident on January 1 resulted in more than 30 of his bones being broken. He also suffered blunt chest trauma as well as orthopedic injuries.
Renner accompanied the message with a picture of himself doing leg stretches as a part of his physical therapy at home. The post read, "Morning workouts, resolutions all changed this particular new years. Spawned from tragedy for my entire family, and quickly focused into uniting actionable love."
"I want to thank EVERYONE for their messages and thoughtfulness for my family and I. Much love and appreciation to you all," the actor continued. "These 30-plus broken bones will mend, grow stronger, just like the love and bond with family and friends deepens. Love and blessings to you all."
Fans Wish The Marvel Star A Speedy Recovery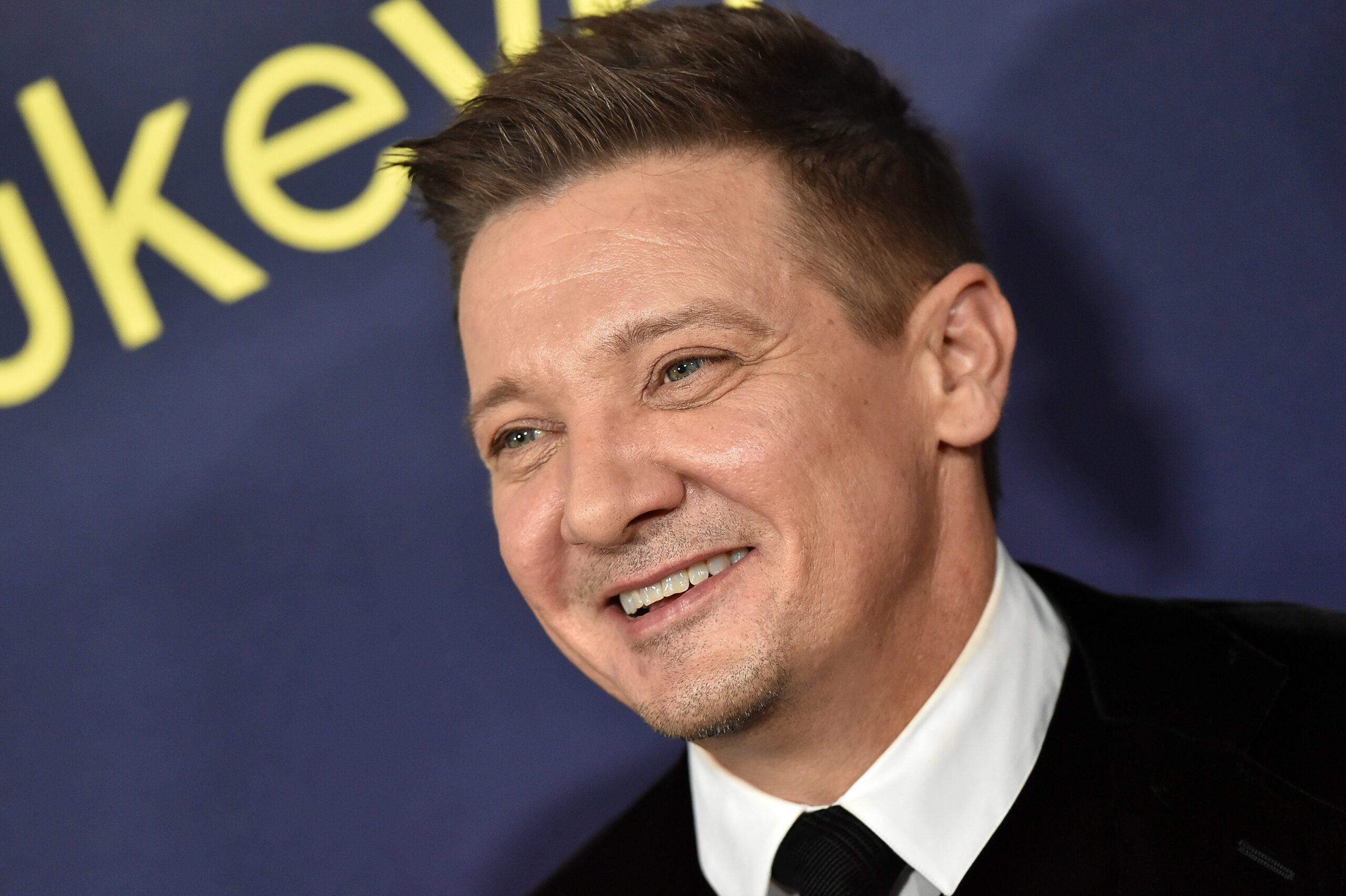 Several followers commented on Renner's post, thanking him for sharing such an inspiring journey of healing with them and commending his resilience. A follower wrote, "You are a Warrior! Thinking of you and sending you so much love and strength. You got this!"
Another comment read, "You are loved by many my friend, and ur mental strength will help those Bones heal. We are here for ya!"
An inspired follower said, "Sending you love my brother! You inspire us all. Continued prayers to you and your tribe."
"Thank you for sharing your progress through pictures. It really helps your fans. Keep working at it. You are a positive person, and I know you will give it everything you have. I am so sorry you and your family are going through this. Please be well. I'm looking forward to your next post," a fan wrote.
Jeremy Renner Was Crushed By A Snow Plow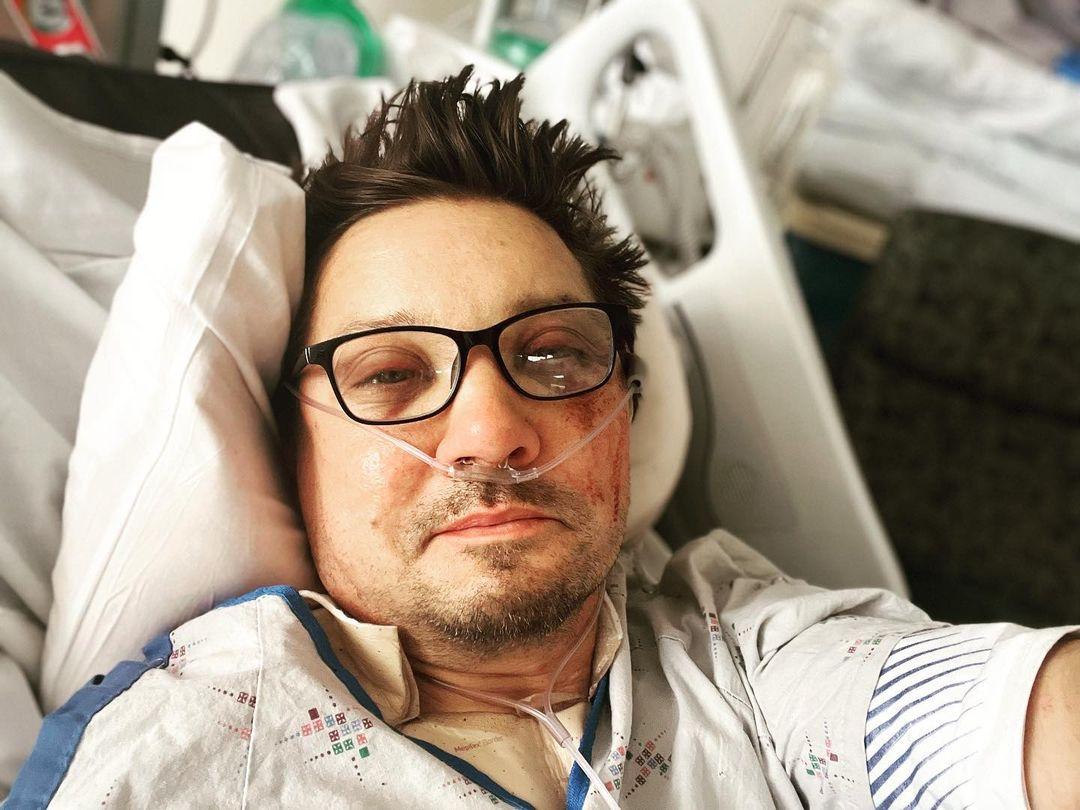 On January 1, the public was informed that the marvel actor had been crushed by his 14,330 pounds snow plow. The incident occurred in Renner's Tahoe home while he attempted to stop the snow from capturing a family member's car.
Instead, Renner's snow plow ran him over, giving him grave injuries. In one day, the actor had to undergo two surgeries to ease the damage done by the large snow removal equipment. The snow plow is assumed to be either a Sno-Cat or a PistenBully.
Renner has made occasional appearances on social media since the incident in a bid to give his fans updates about how he was fairing after the accident. A day after the incident, Renner posted a picture of himself in the hospital, thanking fans for their kind words and saying that he was "too messed up to type."
Jeremy Renner Was Discharged From The Hospital On January 17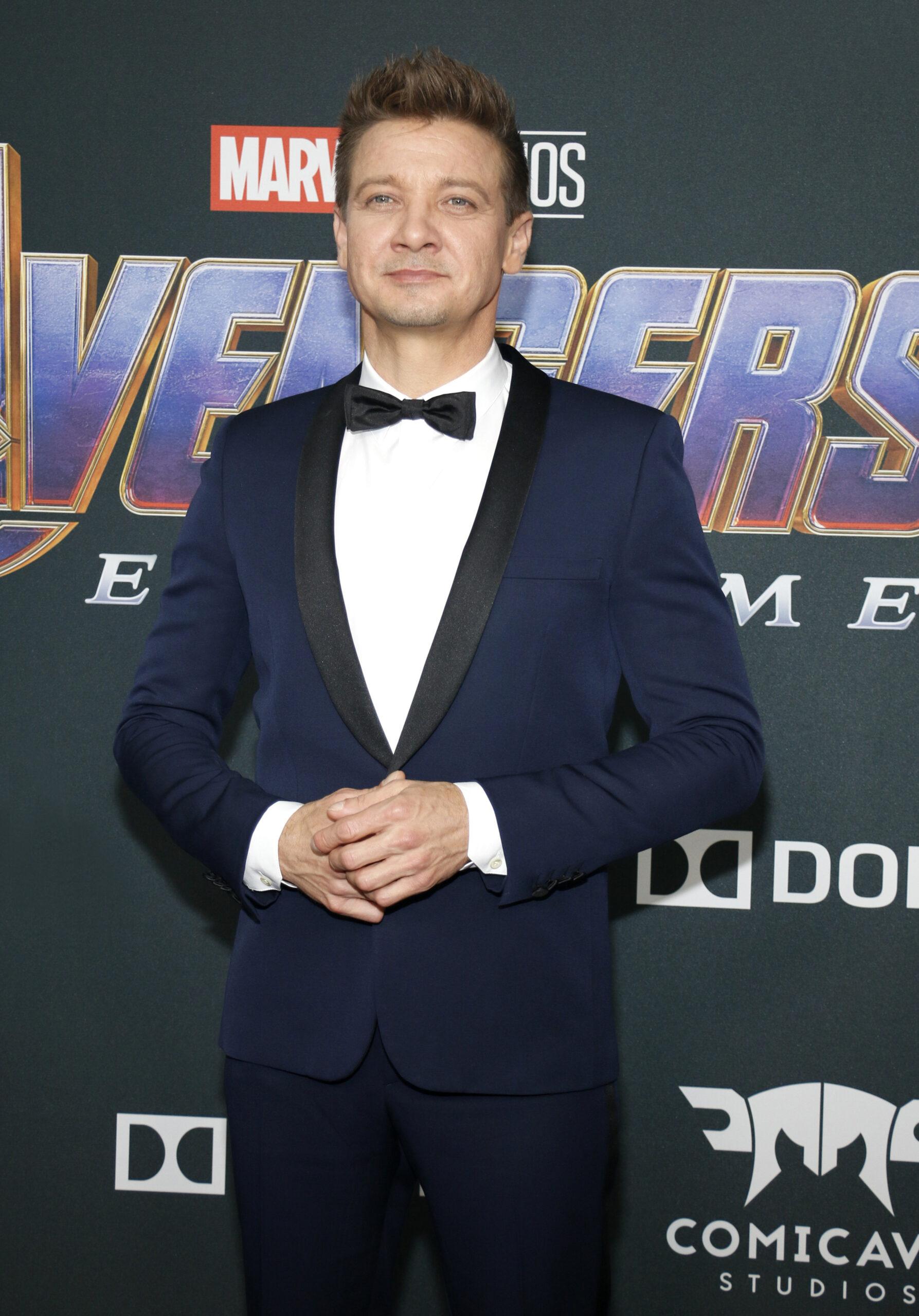 On January 5, Renner once again took to social media to post a video of himself with his eyes swollen shut while on an oxygen mask. His mother and sister were with him, and they seemed to be having the best time. He also joked about having a spa day with his mother and sister in the post's caption.
It read, "A "not no great" ICU DAY, turned to amazing spa day with my sis and mama. Thank you sooooo much."
After days in the hospital, Renner returned home on January 17. The actor announced the news when he told his many fans that he couldn't wait to watch "Mayor of Kingstown" at home. The Paramount+ series was slated to air its season premiere at the time.
In response to the tweet from the series' official account, Renner wrote, "Outside my brain fog in recovery, I was very excited to watch episode 201 with my family at home."