Robert Irwin got a message for his birthday from Steve Irwin's afterlife.
The Australia Zookeeper celebrated his 19th birthday earlier this month at the famed Zoo founded by his father and mother.
Sadly, Robert was only joined by his mother, Terri Irwin, for the milestone birthday.
Robert Irwin Celebrates His 19th Birthday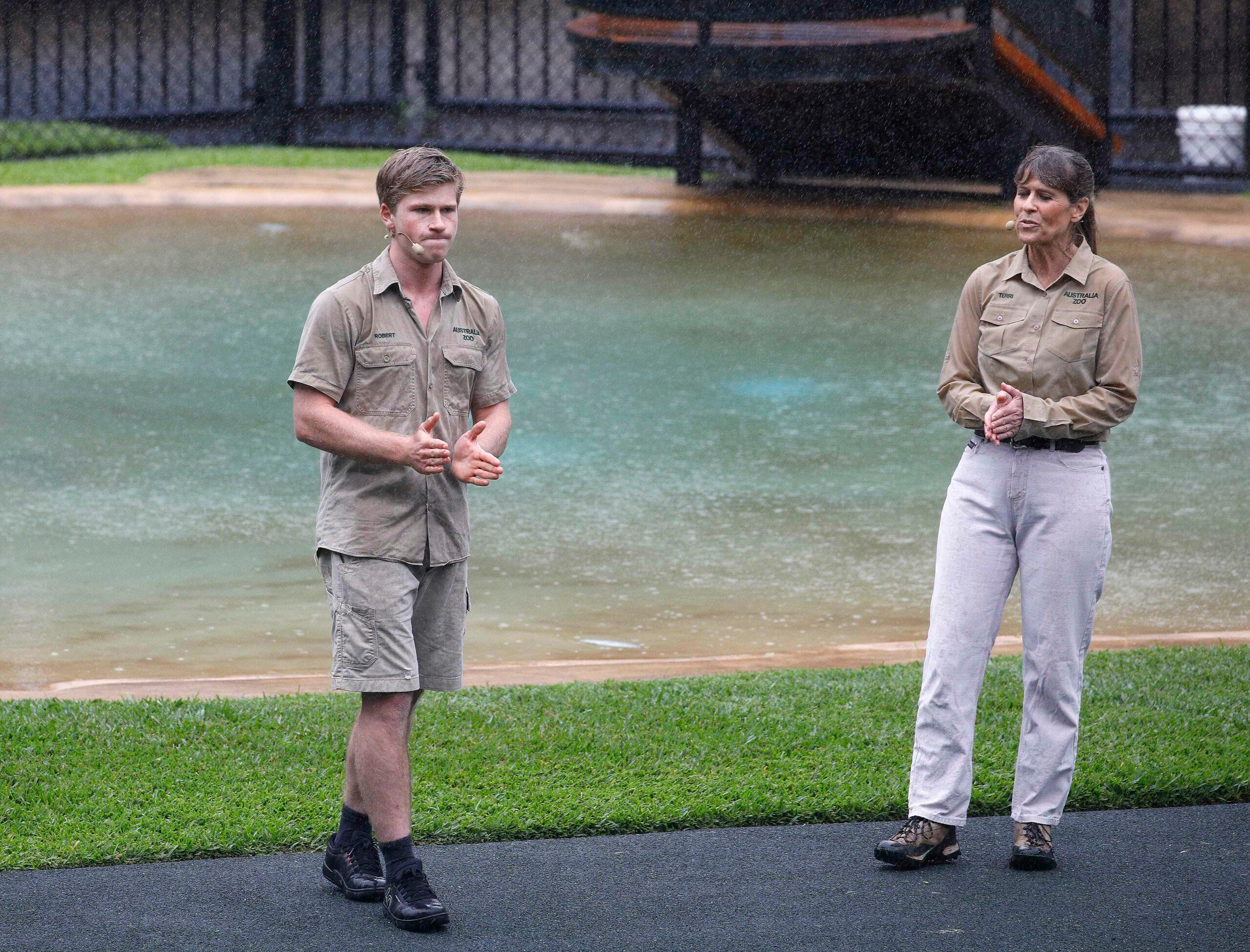 The "Crocodile Hunter" tragically passed away when Robert was two years old after a freak accident with a stingray.
Steve died in 2006 at 44-years-old after a stingray's barb went through his chest.
Despite losing his father at such a young age, Robert, Terri and Bindi Irwin have kept their late loved one's legacy alive.
They've continued running the Australia Zoo and their conservation efforts.
Terri, Bindi & Robert Irwin Are Carrying On Steve's Legacy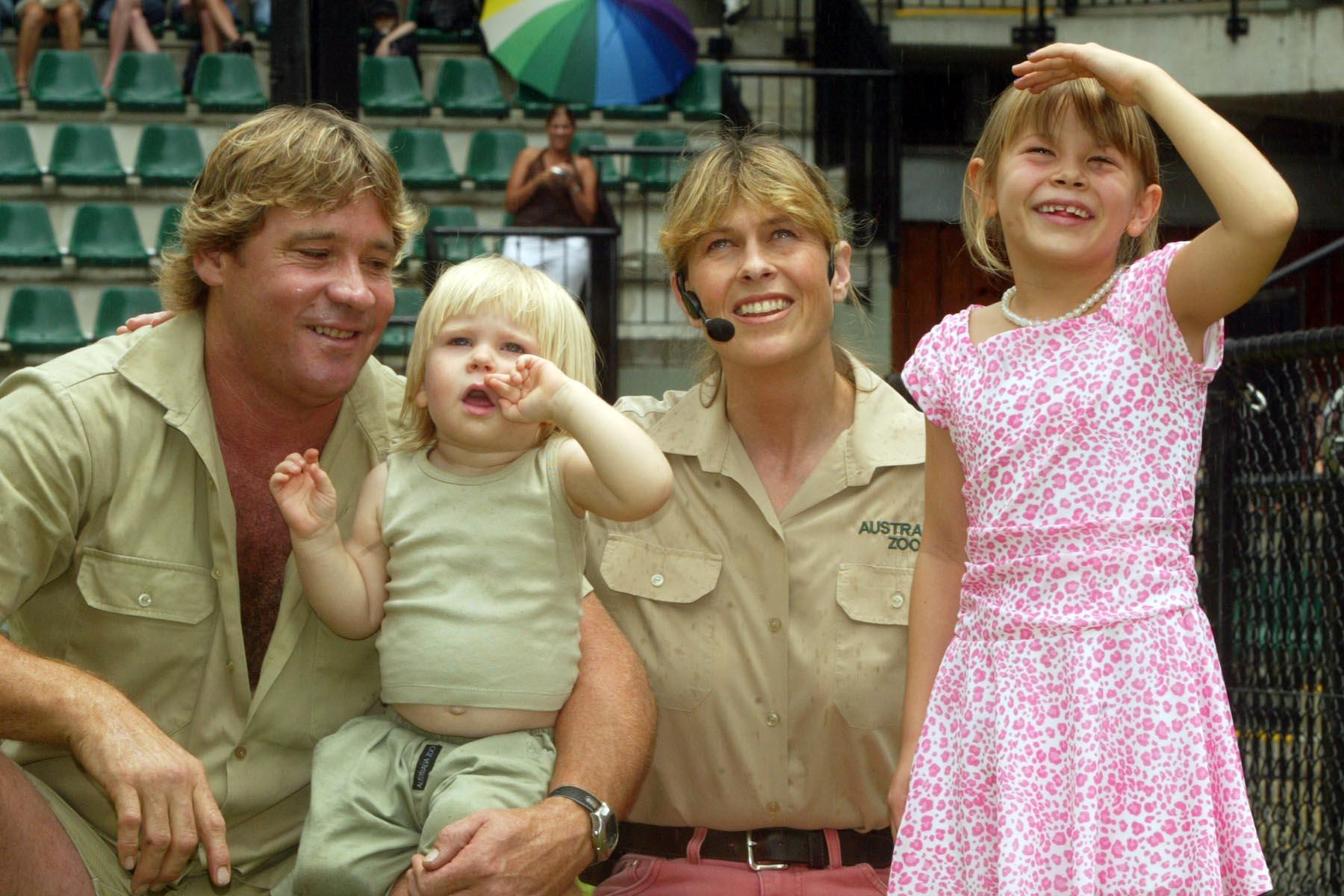 Robert got the birthday surprise of a lifetime in the form of a video message from Steve, and it sent him into tears.
"There are a few people who could NOT be here today, so, we've got a little video compilation of birthday messages for you next," Terri said to a crowded arena.
The Wiggles sang Robert "Happy Birthday," several musicians and activists wished the almost 20-year-old a happy birthday as well.
The birthday compilation then cuts to home video footage of Steve, Terri and a newborn Robert. The "Crocodile Hunter" describes seeing "the light" when he looked into his son's eyes.
See The Touching Tribute From Steve To Robert
Steve emphasized the importance of raising children who could potentially continue his legacy, stating that it would be "the proudest moment of my life."
As the video comes to a close, an emotional Robert tells his mom, "Ah, you made me cry on my birthday. It's impossible not to get emotional when you see that. It means the absolute world. I think it's such a privilege, personally and as a family, to continue the legacy of dad. Something that started so many years ago, that's what it's all about."
Fans Gush Over Robert Irwin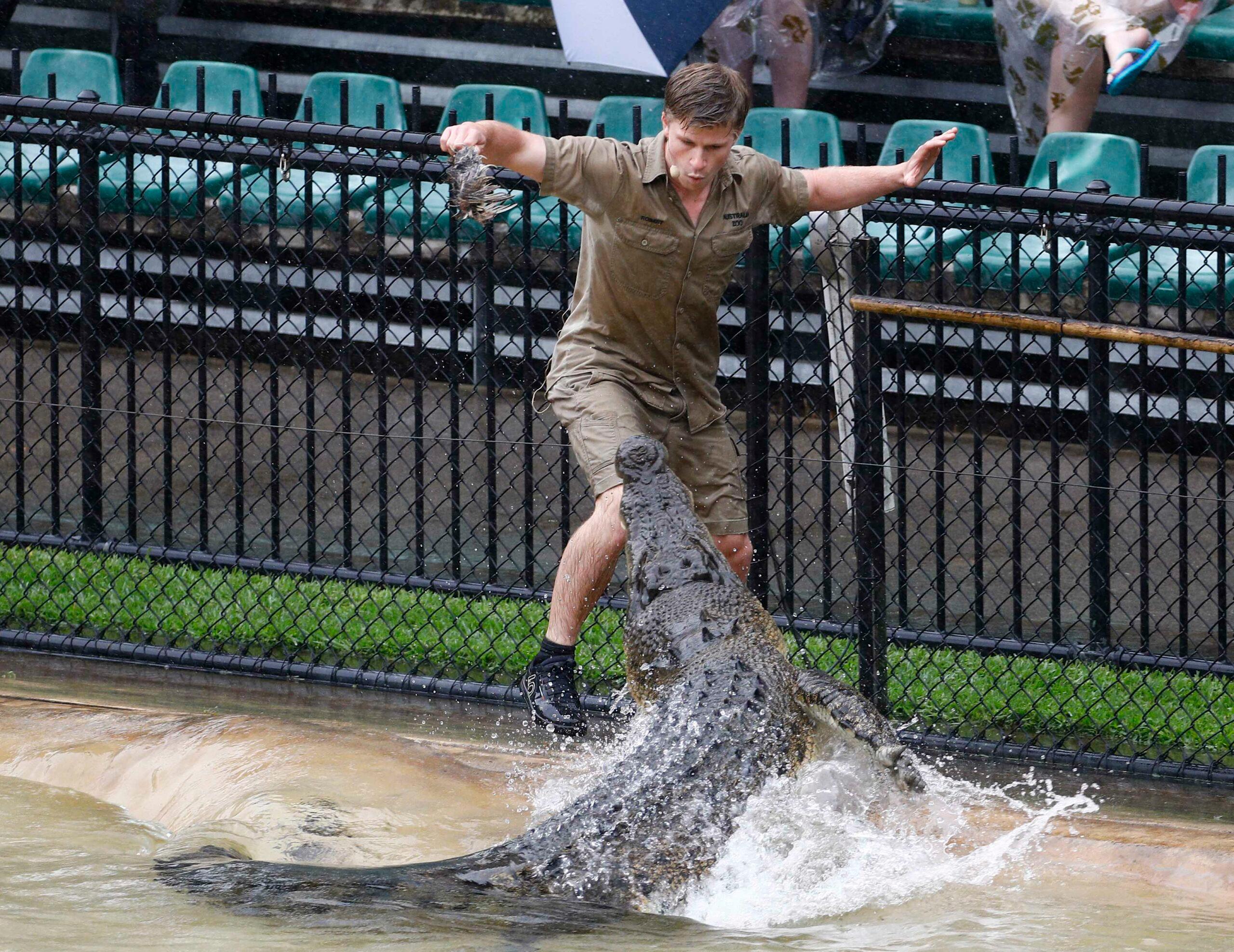 Robert concluded, "I just hope he'd be proud and I can find my own way to continue the legacy that is so profound and still affects every single one of us."
Multiple fans left comments of praise to Terri and the entire Irwin family.
"Well I'm a grown man crying his eyes out now. How special. RIP Steve! Happy Birthday Robert! What a family!" one fan commented.
"He's an absolute credit to his father. Terri deserves so much praise in raising her children after Steve's passing. What a family ❤️," another echoed.
Many credited Terri with raising Bindi and Robert the right way.
"Don't think their mother gets enough credit for how well she raised these kids especially without their father. Well done," one fan wrote.
"Robert is a perfect example of carrying a legacy. All because Steve has passed away doesn't mean he's gone and that's thanks to his family. Robert's carrying the torch now and doing a damn well job at it," a fan praised.
Robert's older sister, Bindi, carried her father's legacy on by named her daughter Grace Warrior Irwin Powell.