Khloe Kardashian is in her bangs era for the holiday season.
The "KUWTK" star is known to explore several hairstyles, from a short blonde bob to a long curly blonde weave. We can't keep track of Kardashian's ever-changing gorgeous hairstyles.
However, guess who's rocking a new hairstyle this holiday season? The Good American founder! For the festive period, the Kardashian decided to rock luscious bangs. 
Khloe Kardashian's New Hair Look For The Yuletide Season
The reality star took to Instagram to show off her new hairdo via a couple of photos detailing the new look.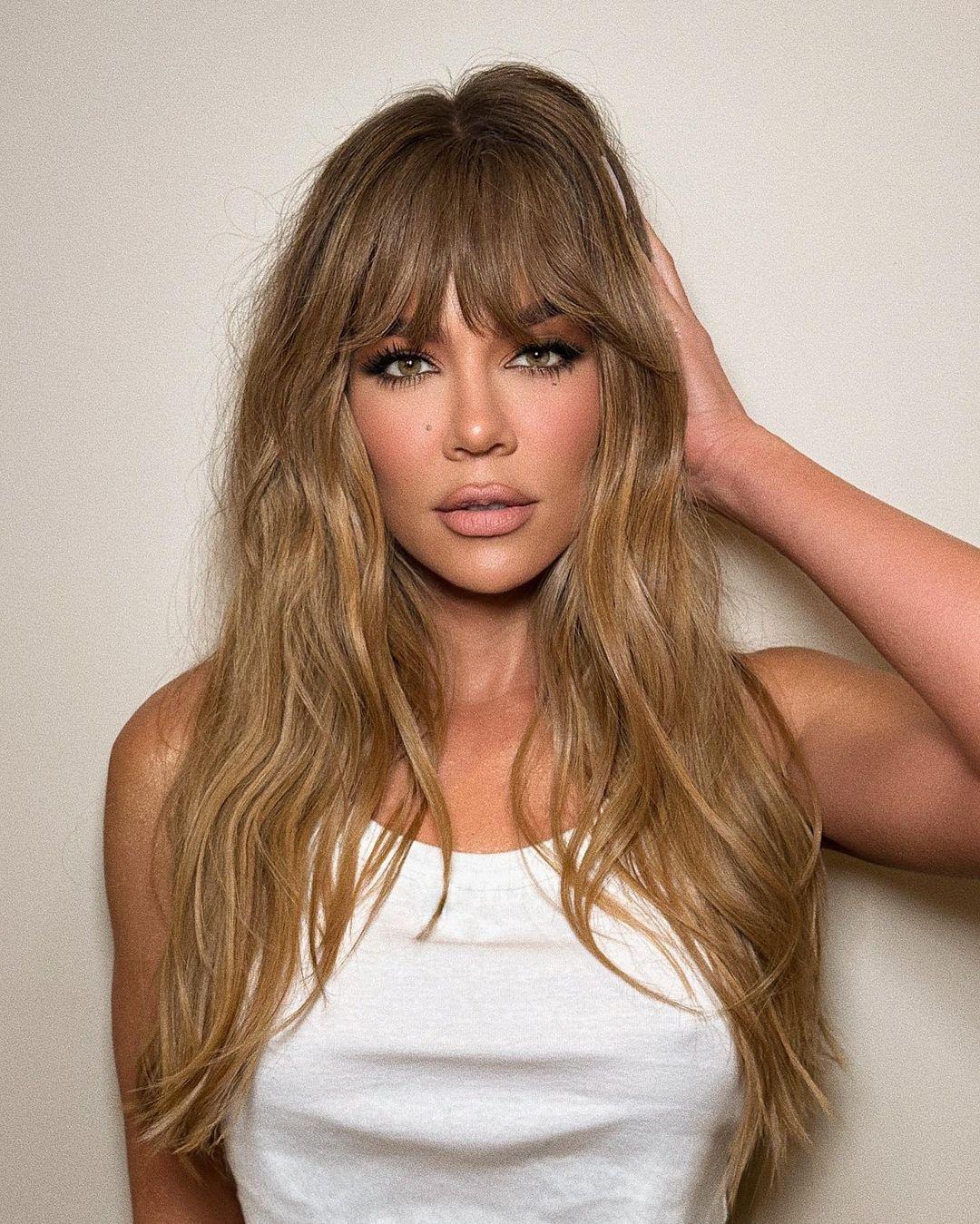 In the first snap, Kardashian placed her hand on her long wavy, honey blonde hair, which featured scanty bangs that perfectly framed her face. The new hairdo featured wavy tresses that fell all the way to her chest area, while the bangs slightly covered her face.
The fringe fell just below her eyebrows, revealing her brown eyes, which were accentuated with thick lashes. Captioning the gorgeous snaps, Kardashian wrote, "Bang Bang," referencing the hairstyle. In one frame, she ran her fingers seductively through her hair to show how voluminous it was.
In the following frame, she let the striking hairdo do all the talking. Naturally, the gorgeous look left fans and fellow celebrities stunned, and several of them gushed about the look. Khloe's sister Kylie Jenner affirmed the new look by writing "Yes" before adding a heart eye emoji signifying that she loved it." Kim Kardashian noted, "I love this so much."
Khloe's mom Kris Jenner gushed, "So gorgeous!! ❤️❤️." The D.A.S.H cofounder's friends were also in love with this new style. Socialite Khadijah wrote, "Shots fired, and I love it." More comments on the stylish look continued to roll in. A fan suggested that "Khloe has officially entered her Lana era," and another pointed out Khloe's superpower saying, "You make everything look good."
This observer supported this transformation, writing, "Yes ma'am…. do you honey 🔥." As the influencer is known for setting trends, a hairstylist expressed that "clients are gonna come in asking for bangs." 
The 'Revenge Body' Host Spoke About Her Bad Hair At The People's Choice Award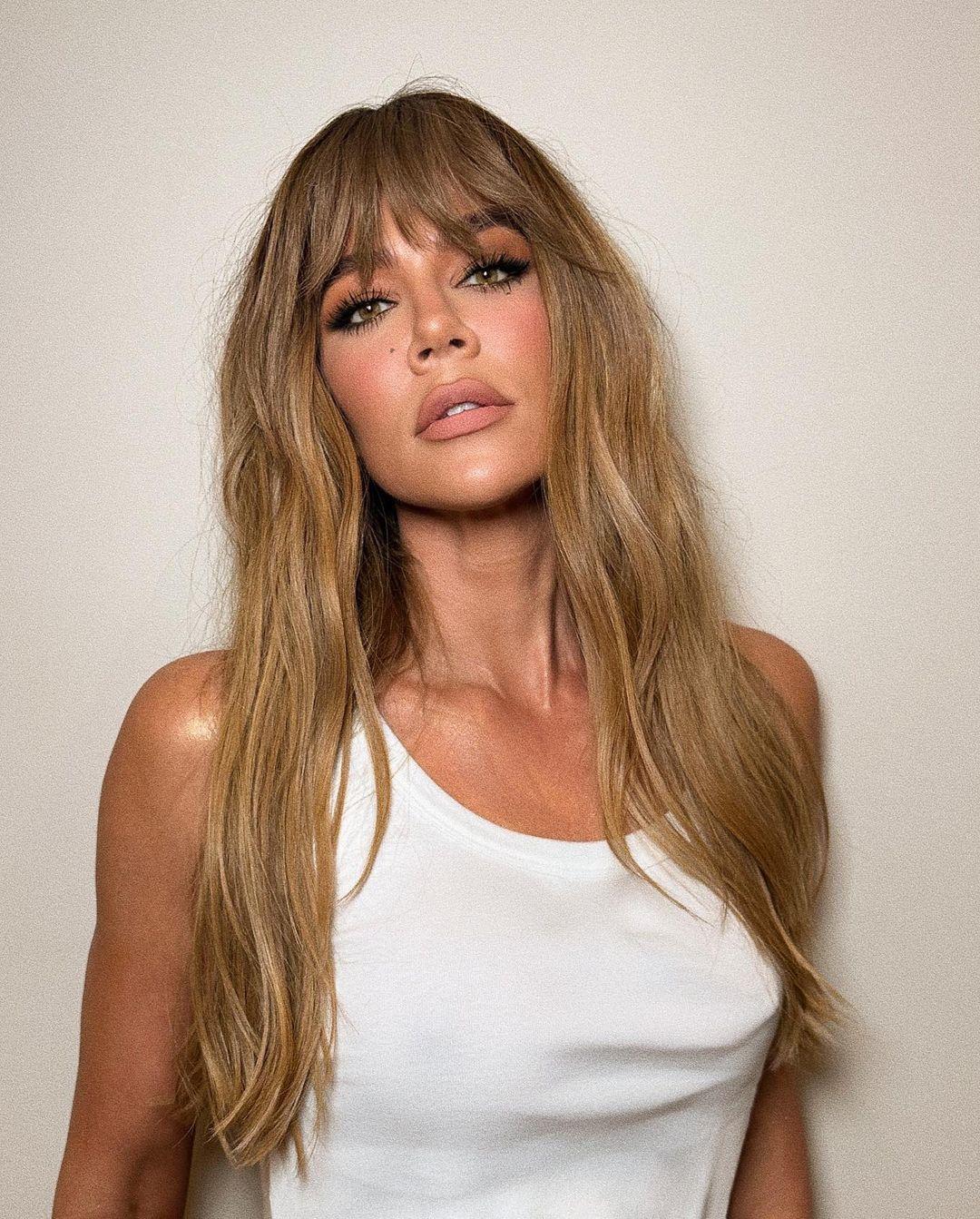 This new hairstyle from the reality star would remind her fans that she still knows her to rock gorgeous hairstyles, considering her bad hair saga at the just concluded People's Choice Award. 
At the just-concluded award ceremony, Khloe raised eyebrows when she looked disheveled as she walked on stage to accept her award. Shortly after, she opened up about why her hair looked like that.
Per The Blast, the TV star shared a clip explaining the situation that resulted in her bad hair look. In the clip, Kardashian ranted, "my outfit broke, unzipped, no, hold on." She stuttered, trying to find the right words for her narration. 
"My outfit, the whole zipper popped open," Khloe finally said. "So I'm sewn into my outfit. I had to pee, so we had to cut the stitching out and see me back in. " She continued, "My hair right here," while showing a chunk of the artificial hair. "It is a disaster, but that's ok champagne problems."
In the video posted on the People's Choice Award Instagram, the "Revenge Body" star's hair appeared wild, lacking a proper definition. This got fans talking as one asked, "Did she ride in a bike to get there?" while another fan remarked, "this hair is not it, still look bomb tho."
Although the reality star had a bad hair day, her outfit for the event was stunning. She matched outfits with her mother for the event. The matriarch wore a suit with an extensive tulle shoulder detail while her third daughter rocked a sleeveless, open-back suit.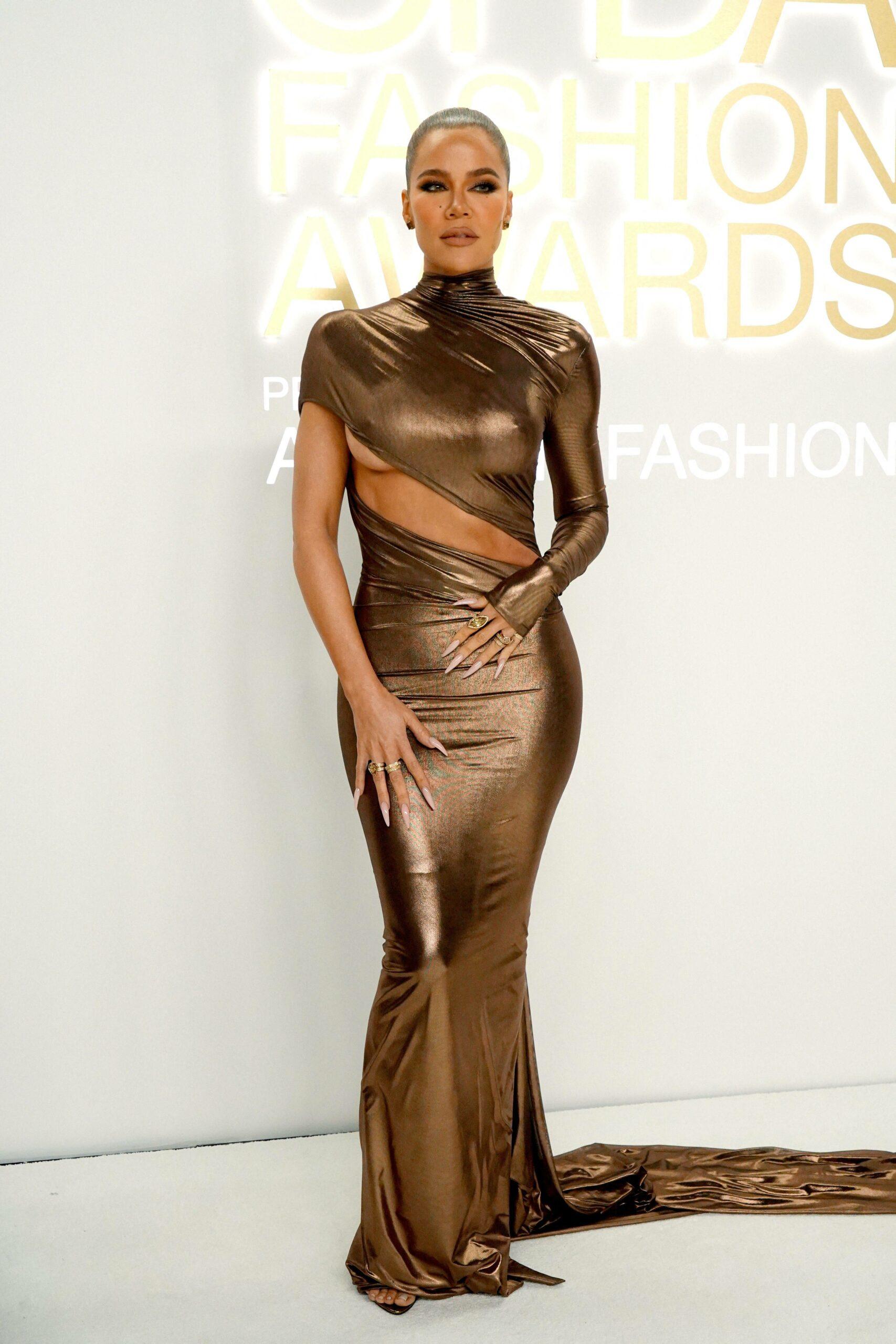 The Good American Founder Hints At Christmas Parties
As it is Kardashian's tradition to host parties and dinners for Christmas, we can expect to see lots of merriment from the family this season.
Per The Blast, Khloe gave an insight into what this year's festivities would look like. She shared a viral meme video of a women's choir singing "Jingle Bells" to her Instagram Story.
The meme read, "I won't get so drunk today! Also Me:"
She then shared a video of an expressive woman wearing Christmas tree sunglasses and shaking a sleigh bells instrument while other women surrounded her. Khloe captioned the video, "I am the one in the Christmas glasses. My sisters are everyone else."
This video hinted that there'd be lots of parties this year, and that means drinking too!