Khloe Kardashian is giving fans a look into what a Kardashian family Christmas looks like.
And from the looks of the video, it looks pretty hilarious all thanks to Koko.
Khloe Gives Hilarious Look At Christmas With The Kardashians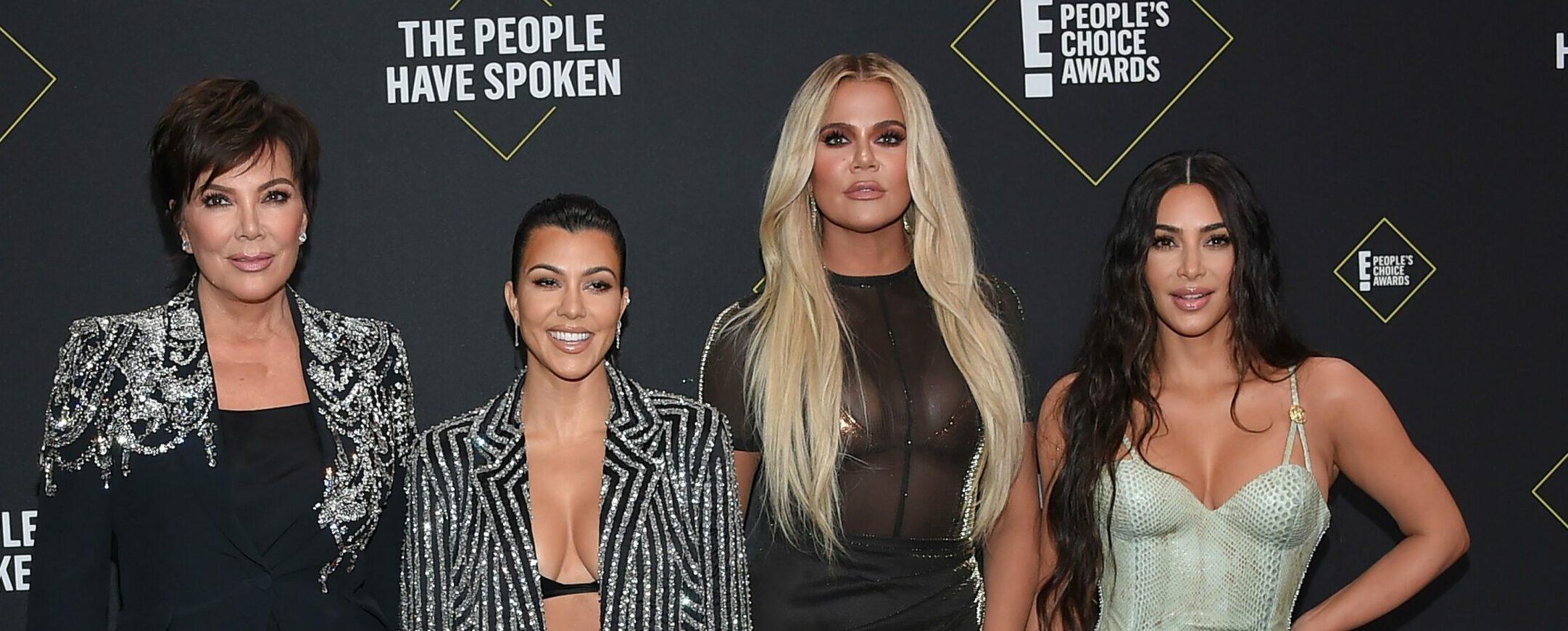 The reality TV star shared a viral meme video of a women's choir singing "Jingle Bells" to her Instagram Story over the weekend.
The meme read, "I won't get so drunk today! Also Me:"
The video shows a very expressive woman wearing Christmas tree sunglasses and shaking a sleigh bells instrument.
A Look At Khloe During The Family Christmas Party
Khloe captioned the video, "I am the one in the Christmas glasses. My sisters are everyone else."
The women surrounding the Christmas tree glasses female look at her with dismay, question and concern.
While this isn't an actual behind-the-scenes video of the Kar-Jenner family on Christmas, fans get an idea of how the day progresses when Khloe's in the holiday spirit.
The mother-of-two has admitted Christmas is her favorite holiday and she's been counting down the days to Xmas since Halloween.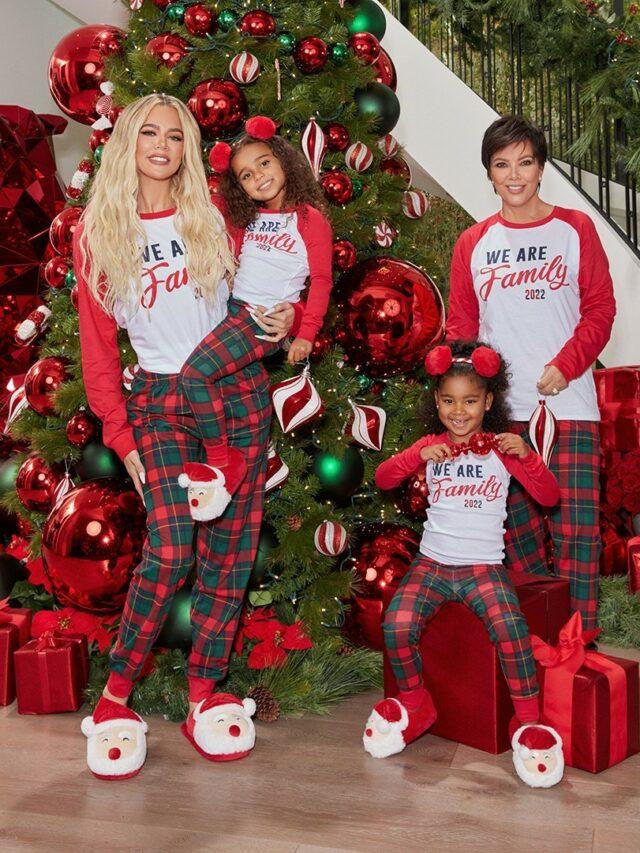 This will be her son's first Christmas, so you can only imagine how excited she is to celebrate as a new mother-of-two.
Over the weekend, Khloe shared her "huge flex."
Koko took to Instagram to share multiple inspirational quotes containing cryptic messages.
#TheUsual
One quote read, "My heart is a huge flex, the way I love is different."
Khloe's Heart Is Her "Huge Flex"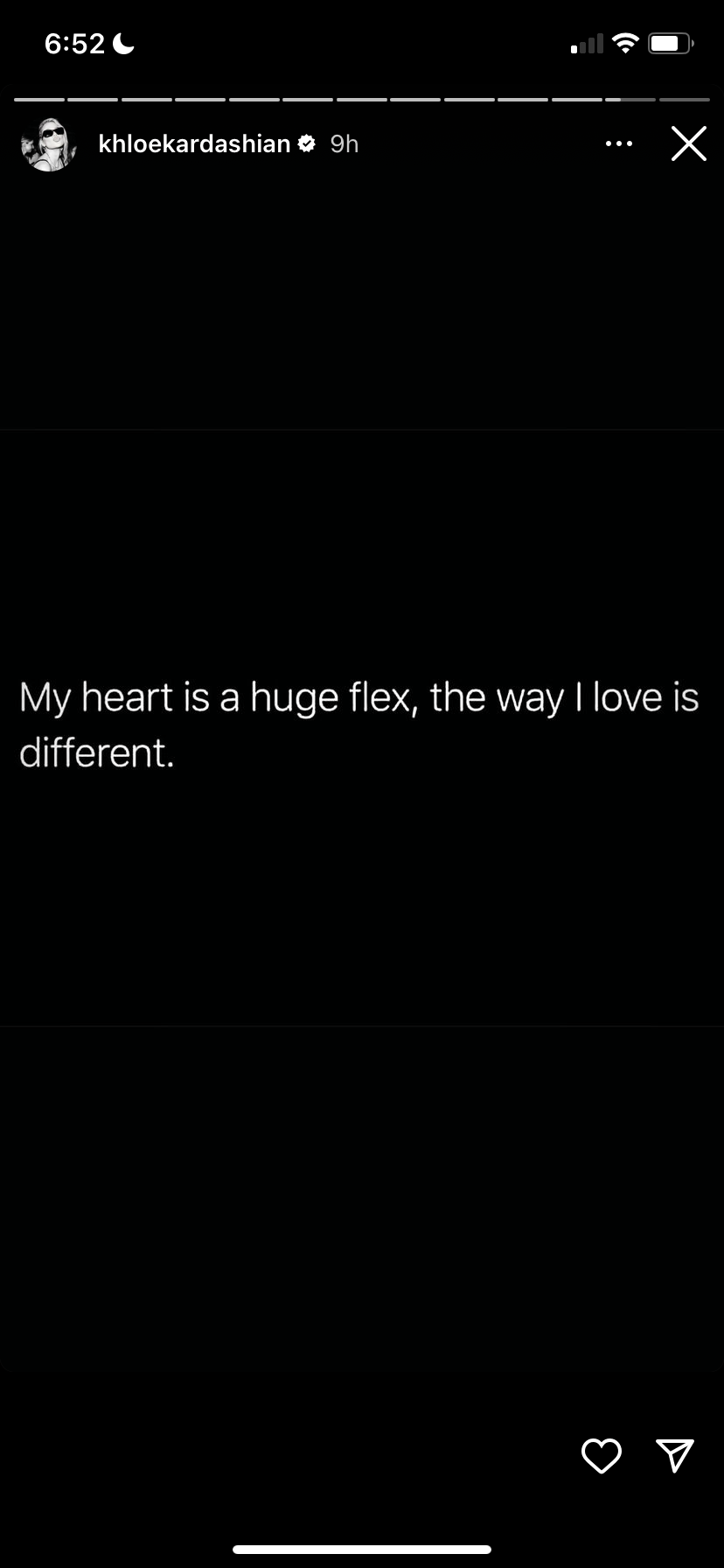 This is a sentiment shared by several of her family members, especially Kris Jenner and Kim Kardashian.
She shared another cryptic quote which read, "Healing makes you realize some people don't deserve to be around you, no matter how much you love them. Unconditional love doesn't mean unconditional tolerance of abuse, disrespect, or bulls**t- it's not unconditional boundaries."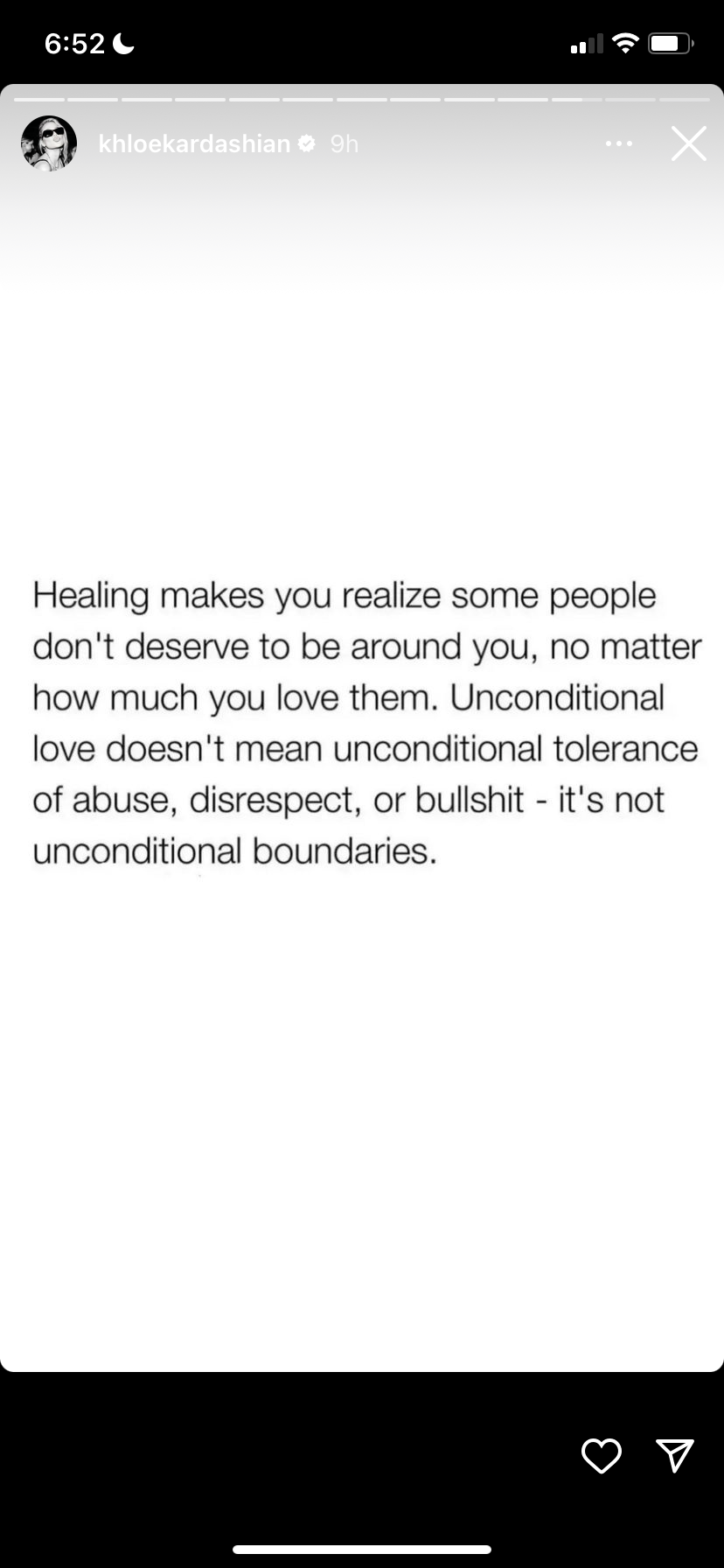 This message really rings true to how Khloe finally put an end to her relationship with serial-cheater, Tristan Thompson.
During season two of "The Kardashians" on Hulu, viewers got to see Khloe find out about the NBA player's paternity scandal AND the aftermath of it all.
Mind you, this was not the first, second or third time Thompson had been caught cheating or accused of cheating on the Good American co-founder.
The focus of episode one of season two focused heavily on their second child together.
"There is something I do need to talk to you about," the Good American co-founder said.
She admitted she wasn't ready to talk about her second child when she got the call from Kim about Tristan's paternity scandal.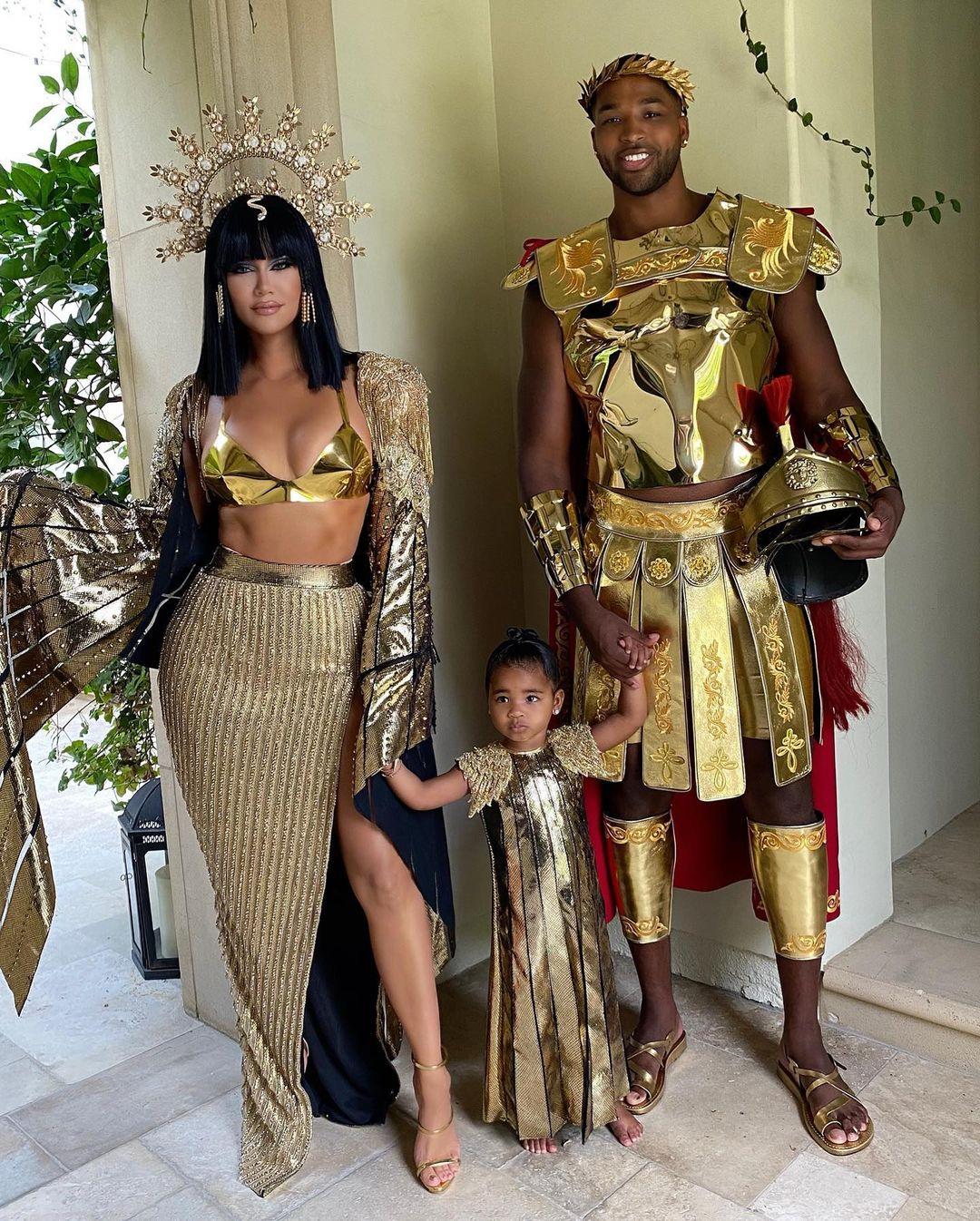 What wasn't shown on season one was Khloe harshly telling Kim she needed to talk off camera.
She told Kim about embryo transfer the day Kim informed her about TT's paternity scandal.
"It's a different experience… I think…. Time is ticking and I keep burying my head in the sand, but that doesn't do anything, so this is where we are," she said with a sigh.
Tristan Urged Khloe To Have Another Child While Cheating On Her
Khloe joked that her mom suggested they not announce the birth of her son, because nobody would notice given how many grandkids there currently are.
During a confessional, Khloe confirmed the embryo transfer took place days before Thanksgiving 2021, and she found out about Tristan's child with Maralee Nichols the first week of December.
She didn't want anyone to think she did the embryo transfer AFTER paternity scandal broke.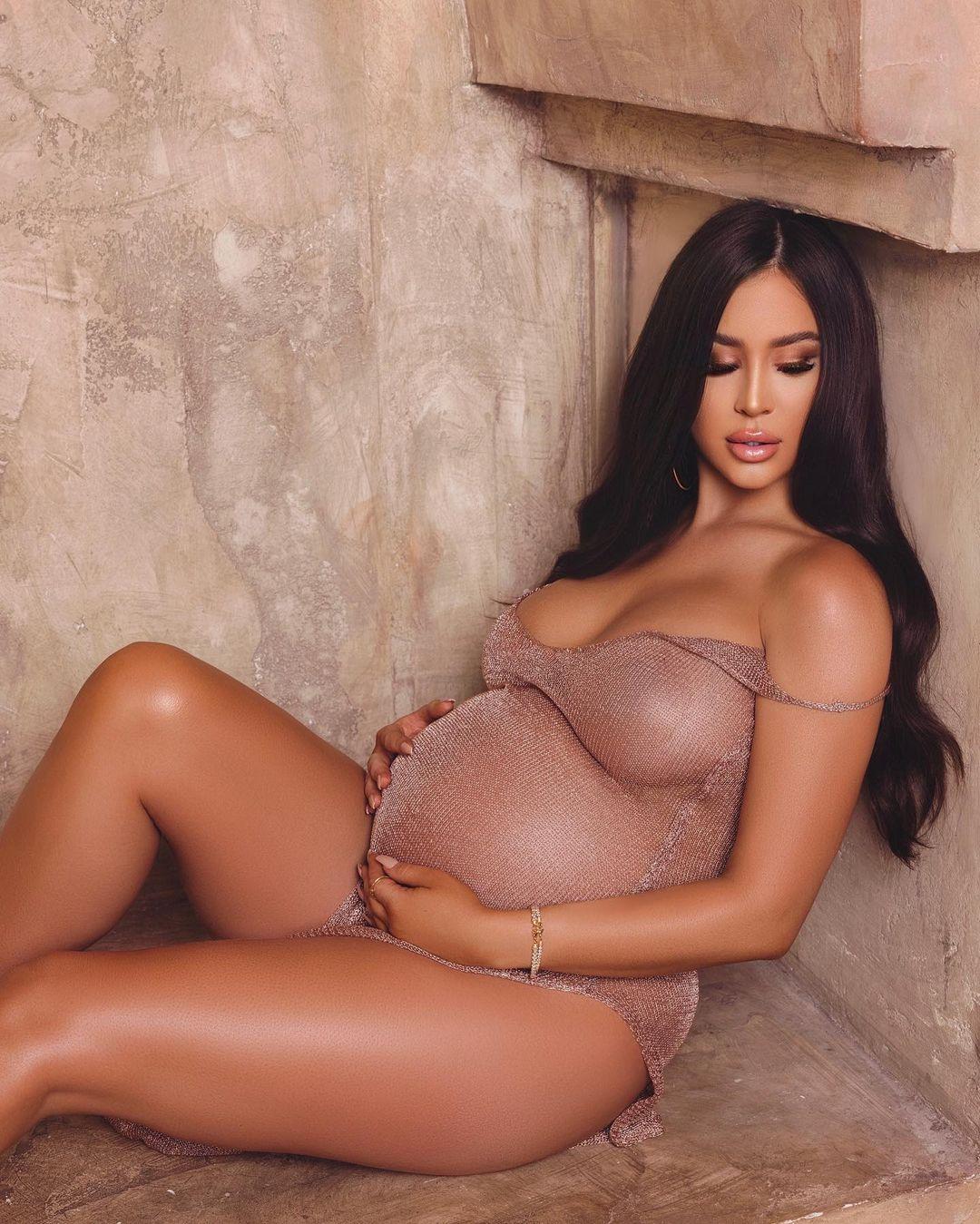 "I'm not that much of a f**king sociopath," Khloe joked. "I'm a lunatic, but not that deranged.
Khloe was very honest about not being okay with the news of Tristan expecting another child with someone else while simultaneously encouraging her to go through with the embryo transplant in a surrogate.
Tristan found out he was expecting his third child, a son, with Nichols on July 2nd, yet continued to push Khloe to expand their family.
Once Khloe finally told her family about baby no. 2, Kim, Kris, Kylie and Kendall Jenner held a family meeting.
"I just didn't like that fact that Tristan knew that this was happening," Kylie said.
Kendall agreed adding, "You [Tristan] were encouraging Khloe to go forward with this while you knew that that was also happening. It was almost like he wanted to trap her."
"He wanted to hang on to her for sure," the momager extraordinaire added.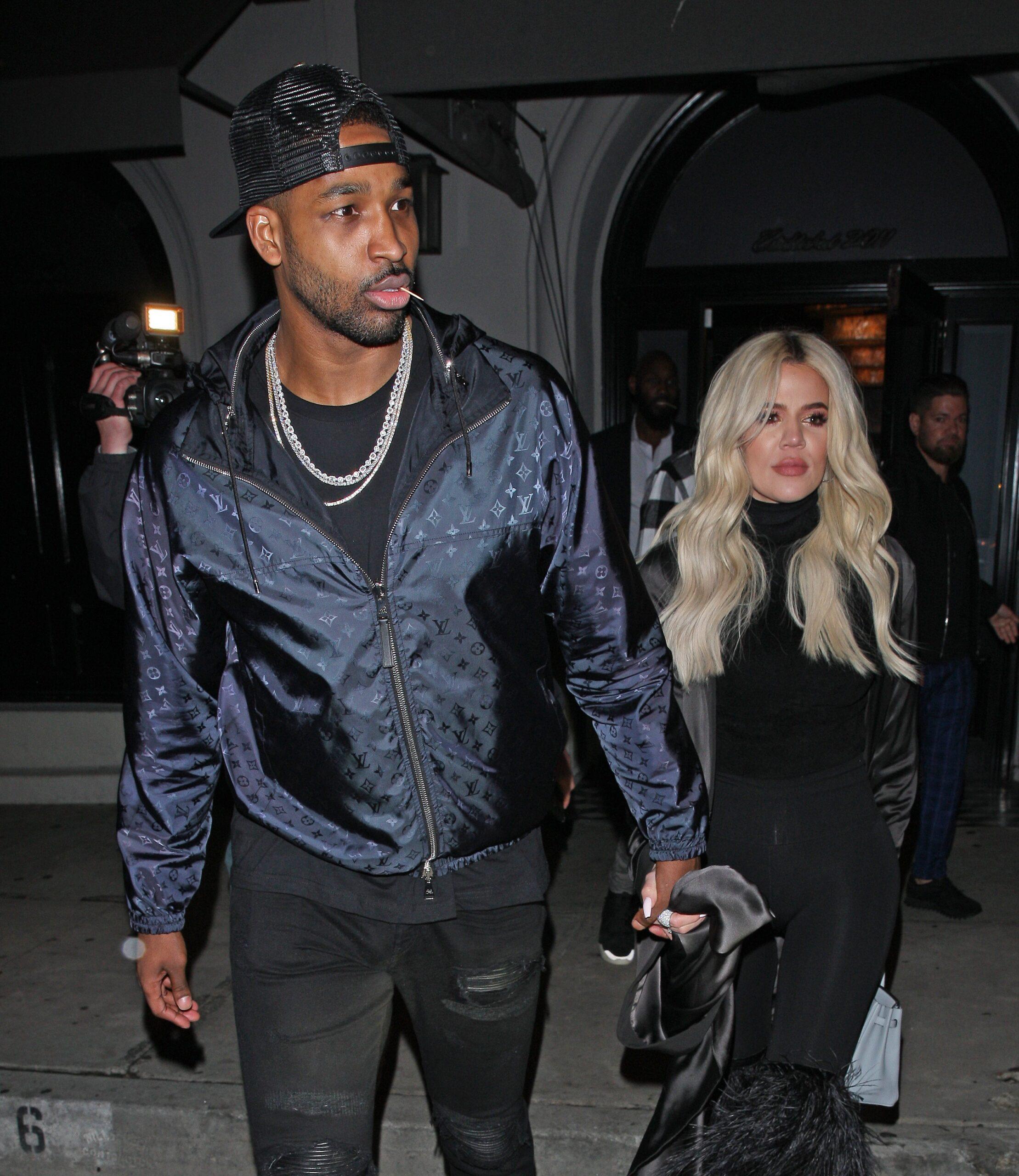 Khloe revealed why she kept the baby news out of the public for so long.
"I can't hear about this for months about what an idiot I am, like what a dumb f**k I am," she said through tears.
News of Khloe and Tristan's second baby broke on July 14th.