Instagram/msrebeccablack
You would think that Rebecca Black's birthday would fall on a Friday but it came on Sunday Funday this year!
The singer shared a smiling pic to celebrate turning the big 2-3 on Monday after hitting the beach in a chic, high-waisted bikini. Rebecca looked full of joy as she hopped out of the passenger side of her best friend's ride while she tried to holla at the sea (not sure why we had a little TLC moment there).
Instagram/msrebeccablack
"23 feels lovely ??," she captioned the smiling swimsuit pic.
As we previously mentioned, Black started her Jordan year (Michael Jordan's number was 23) on June 21. The star's legions of fans wished her a happy day and sounded off in the comments section of her post.
"Hbd you amazing woman ❤️," one complimentary follower wrote, while another said, "I would wife up RB no cap."
Her fans had a little fun with her and pointed out Blink-182's hit lyrics from the song, "What's My Age Again?"
"I thought no one liked you when you were 23….." one funny fan pointed out.
Don't worry, everyone loves Rebecca!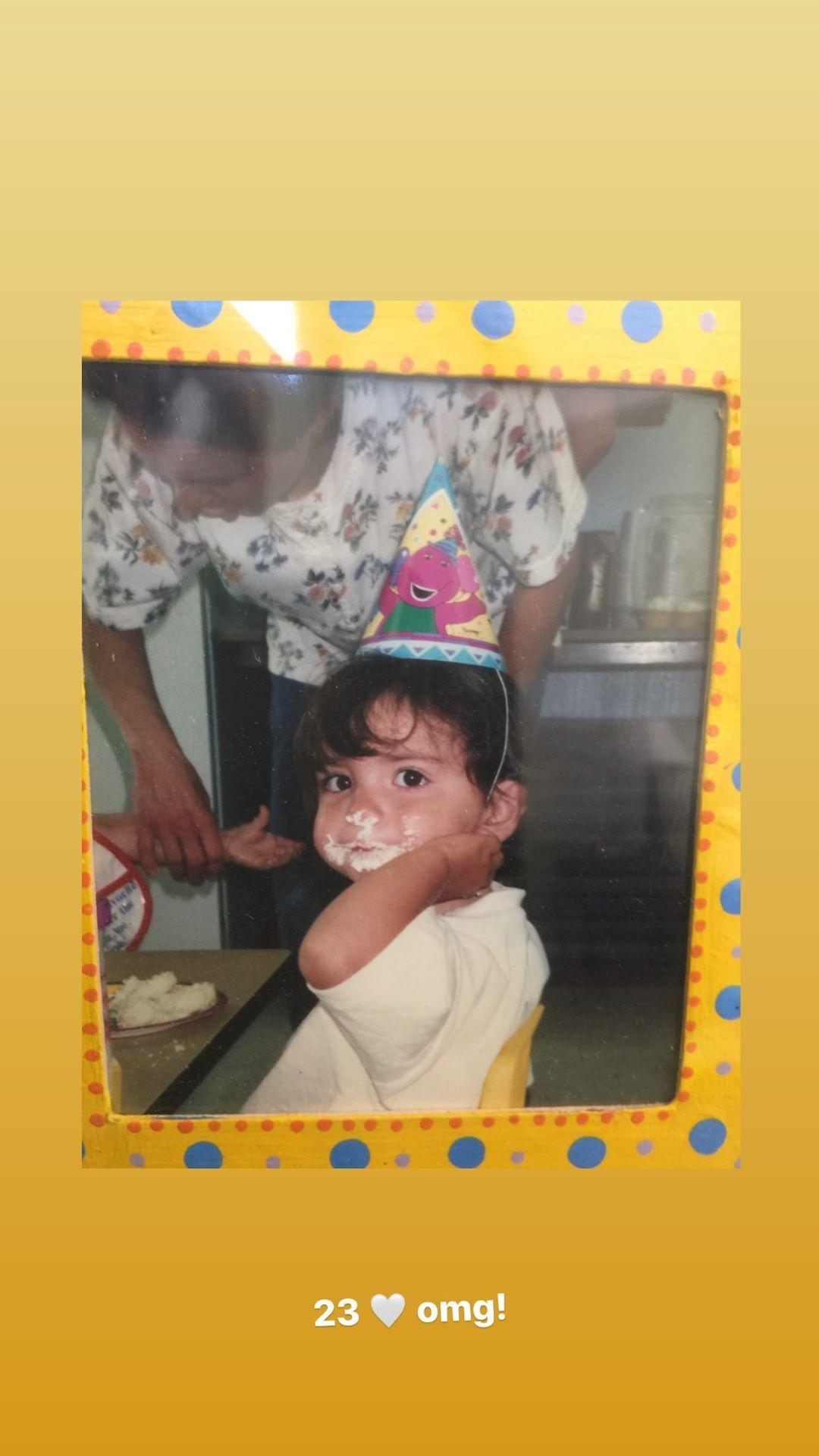 Instagram/msrebeccablack
Rebecca first became famous when she released her infamous song, "Friday" in 2011 but that was a long, long time ago and she's done a little growing up. On the 9-year anniversary of the release, Rebecca reflected about all the good and bad that came from it.
"above all things, i just wish i could go back and talk to my 13 year old self who was terribly ashamed of herself and afraid of the world, she wrote back in February. "to my 15 year old self who felt like she had nobody to talk to about the depression she faced. to my 17 year old self who would get to school only to get food thrown at her and her friends. to my 19 year old self who had almost every producer/songwriter tell me they'd never work with me. hell, to myself a few days ago who felt disgusting when she looked in the mirror! i'm trying to remind myself more and more that every day is a new opportunity to shift your reality and lift your spirit. you are not defined by any one choice or thing. time heals and nothing is finite. it's a process that's never too late to begin."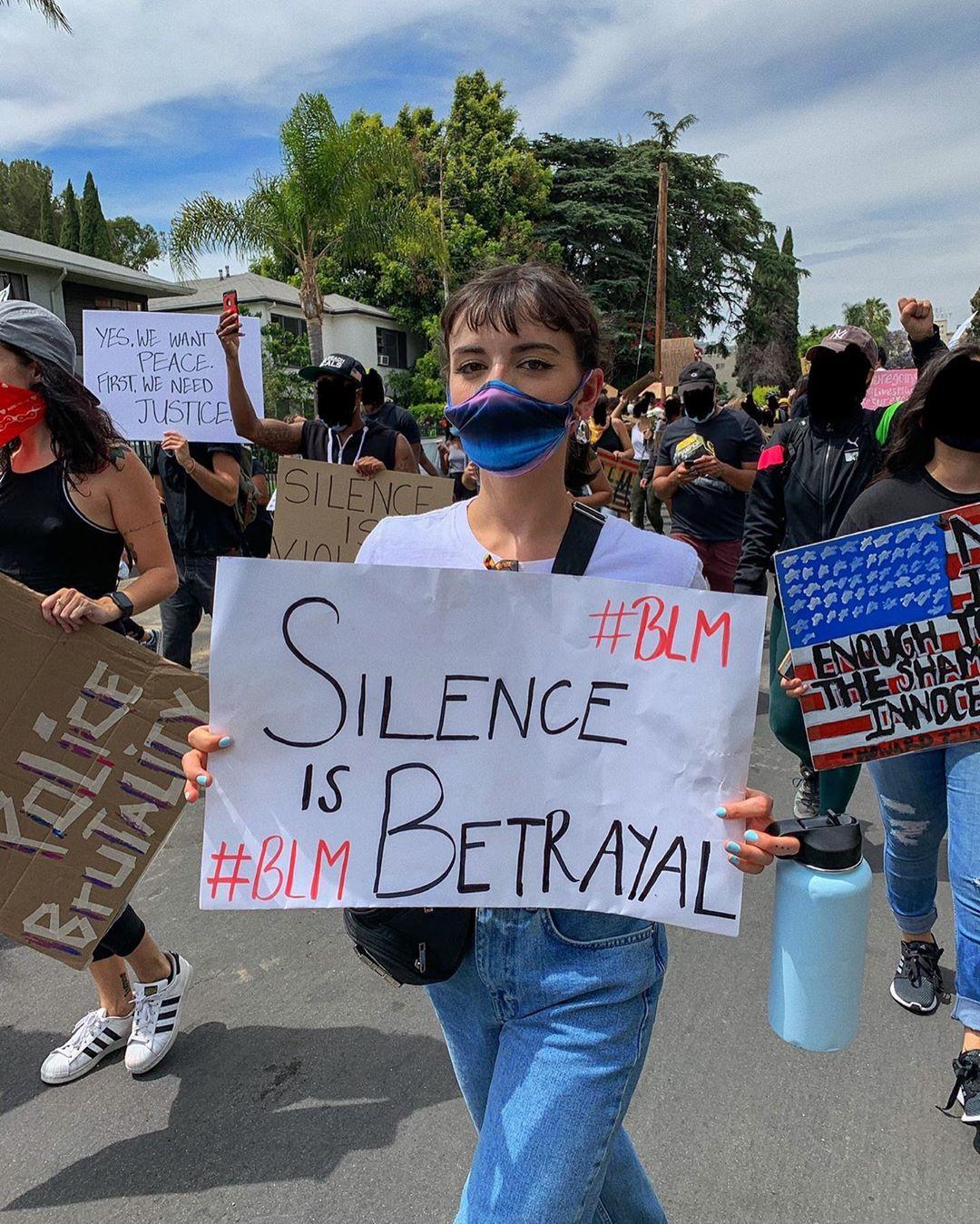 Instagram/msrebeccablack
We know it's kind of funny that her last name happens to be Black but she is legit down for the Black Lives Matter movement. Earlier this month, she participated in the peaceful protests to show her solidarity and desire for equality.
"today we marched for over 8 miles. #BlackLivesMatter Hollywood protest was peaceful, diverse, and impassioned. countless young people handing out free water and supplies to help those protesting. i am still learning every day how to be the best ally, but this feels like a step forward. i really hope it is, for the sake of Black lives.
we must begin to get ready to VOTE. this month has a bunch of elections coming up, and we must be ready to come in BIG numbers in NOVEMBER. we cannot make the change we need with a racist, white supremacist president in power," she captioned her emotional post.