TV personality Valerie Bertinelli just announced that her marriage to Tom Vitale of 10 years had officially ended. The actress and the financial planner tied the knot in 2011 and had two children, Andie and Angela Vitale, together. Bertinelli filed for legal separation from Vitale in November 2021 and officially filed for divorce earlier this year.
Per The Blast, Bertinelli's divorce from Vitale has been lengthy, mainly due to their struggles with property sharing and spousal support dispensation. Although they signed a prenup before their marriage, Vitale questioned the contract's validity and asked for $50,000 in spousal support monthly.
Prior to her marriage to the financial planner, the Food Network star was married to Eddie Van Halen. Bertinelli married the late rockstar in less than a year of dating in 1980 and stayed married till 2005. Halen is the father of Wolfgang, her son.
Read on to learn more.
Valerie Bertinelli Is 'Happily' Divorced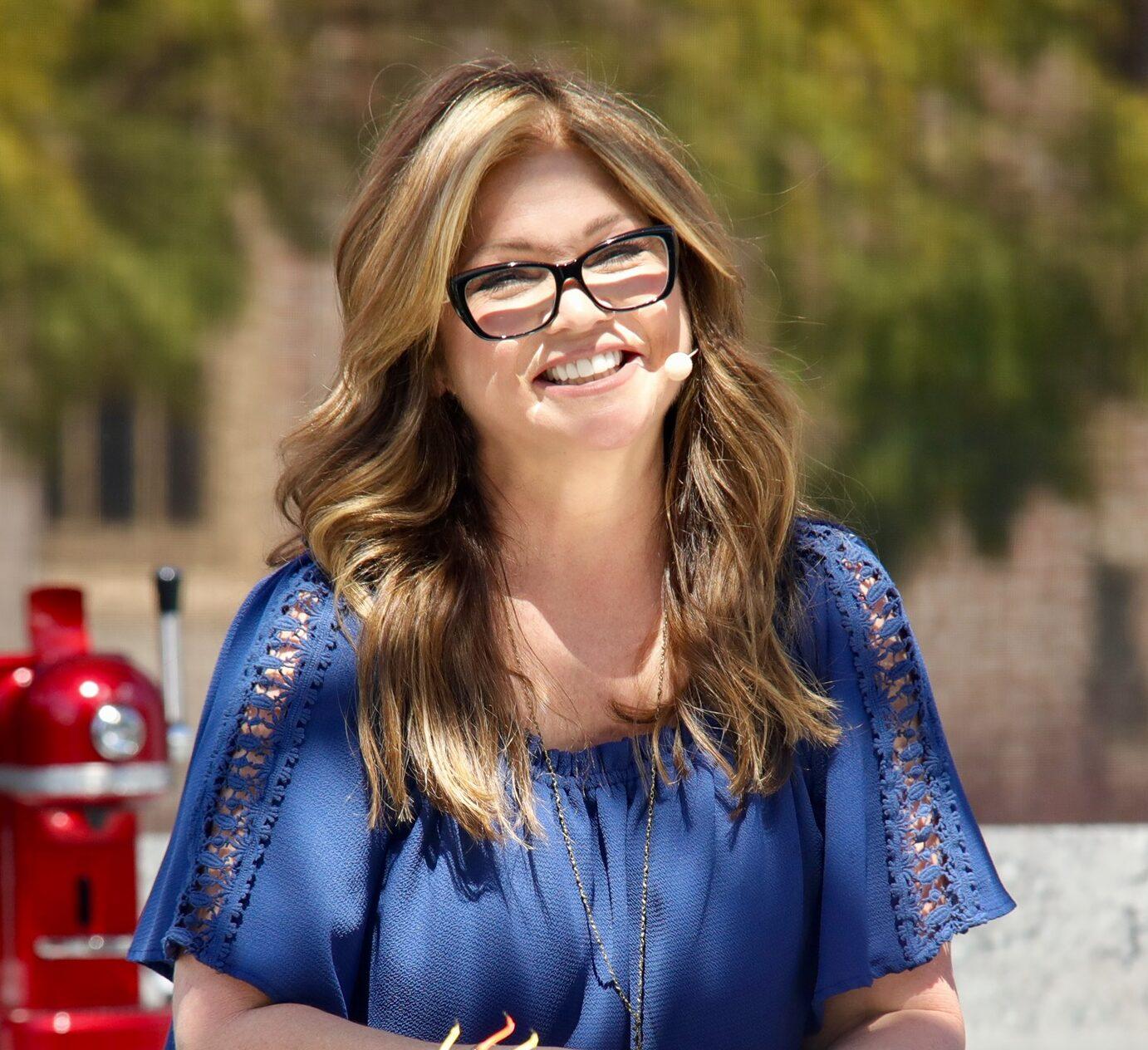 After months of hashing it out in court, Bertinelli and Vitale have officially finalized their divorce. The tv-personality first filed for divorce from her husband of 10 years in May this year after applying for legal separation in late 2021. At the time, she cited "irreconcilable differences" as the reason.
Bertinelli posted a clip announcing her newly divorced status and declaring her happiness. In the video, the actress was at the airport, seemingly on her way to see her son, Wolfgang. She said, "My lawyer just called. The papers are all signed. They're about to be filed."
11.22.22 second best day of my life pic.twitter.com/Il73nVoP9A

— valerie bertinelli (@Wolfiesmom) November 23, 2022
The actress continued happily, "On 11/22/22, I am officially f*cing divorced. Happily divorced. Finally. It's finally over." Bertinelli ended the clip with a "Yes!" The Food Network captioned the video "happily divorced."
Valerie Bertinelli Sold Her Wedding Ring
View this post on Instagram
In September, Bertinelli posted photos of her wedding rings and the Jimmy Choo heels she wore on her wedding day, revealing that the items would be dropped off at The RealReal. She wrote, "Dropped a few things off with @therealreal."
The actress continued, "A couple of Tiffany rings that have some bad memories attached and a pair of shoes I wore to a wedding in January 2011. They should be up in a couple of weeks!" The post featured several pictures of brown Jimmy Choo heels with diamond studs. There were also two wedding rings and a Tiffany & Co. box.
Besides her shoes and Tiffany wedding bands, Bertinelli also listed her Hollywood Hills home for sale in August. She originally bought the house for $1.92 million; however, it is listed for $2.5 million. The single-level home is located on a mountaintop stretch and has three bedrooms and three bathrooms.
Tom Vitale Asked For Spousal Support
Bertinelli previously filed a request that a separate trial be held concerning her prenuptial agreement with Vitale after her ex-husband challenged its validity. She turned in a 13 request for her marital status to be bifurcated from her financial issues after Vitale asked for $50,000 monthly spousal support.
He claimed he had stopped working as a financial advisor while married to Bertinelli and was not at the Postal Annex for a $16 hourly wage. Vitale also pointed out Bertinelli's financial records over the past years. The former couple eventually reached a private deal towards the end of September to end their divorce war.
Per court documents provided by RadarOnline, the couple had to hire a private judge for the divorce proceedings. The judge, Hank Goldberg, was to hear "any disputes between the parties related to both parties' personal property."
Valerie Bertinelli Said She Might Never Trust Anyone
Bertinelli and Vitale got together sometime after the actress ended her relationship with her ex-husband, Halen. They were reportedly introduced to each other by Bertinelli's brother Patrick and tied the knot in their Malibu home after dating each other for several years.
During an interview on the Today show, Bertinelli revealed that the challenges she faced during the lengthy divorce had made her develop some trust issues.
"Because of the challenges that I'm going through right now because divorce sucks. I can't imagine ever trusting anyone again to let into my life. So I have some trust issues that I'm sure I'm going to have to get past," the actress said.