Kylie Jenner is thirsty for some attention.
The cosmetics mogul clearly had some free time on her hands this weekend.
The mother-of-two shared a video of herself in full glam staring into the camera with a filter over top.
Typical.
Kylie's Thirsting For Attention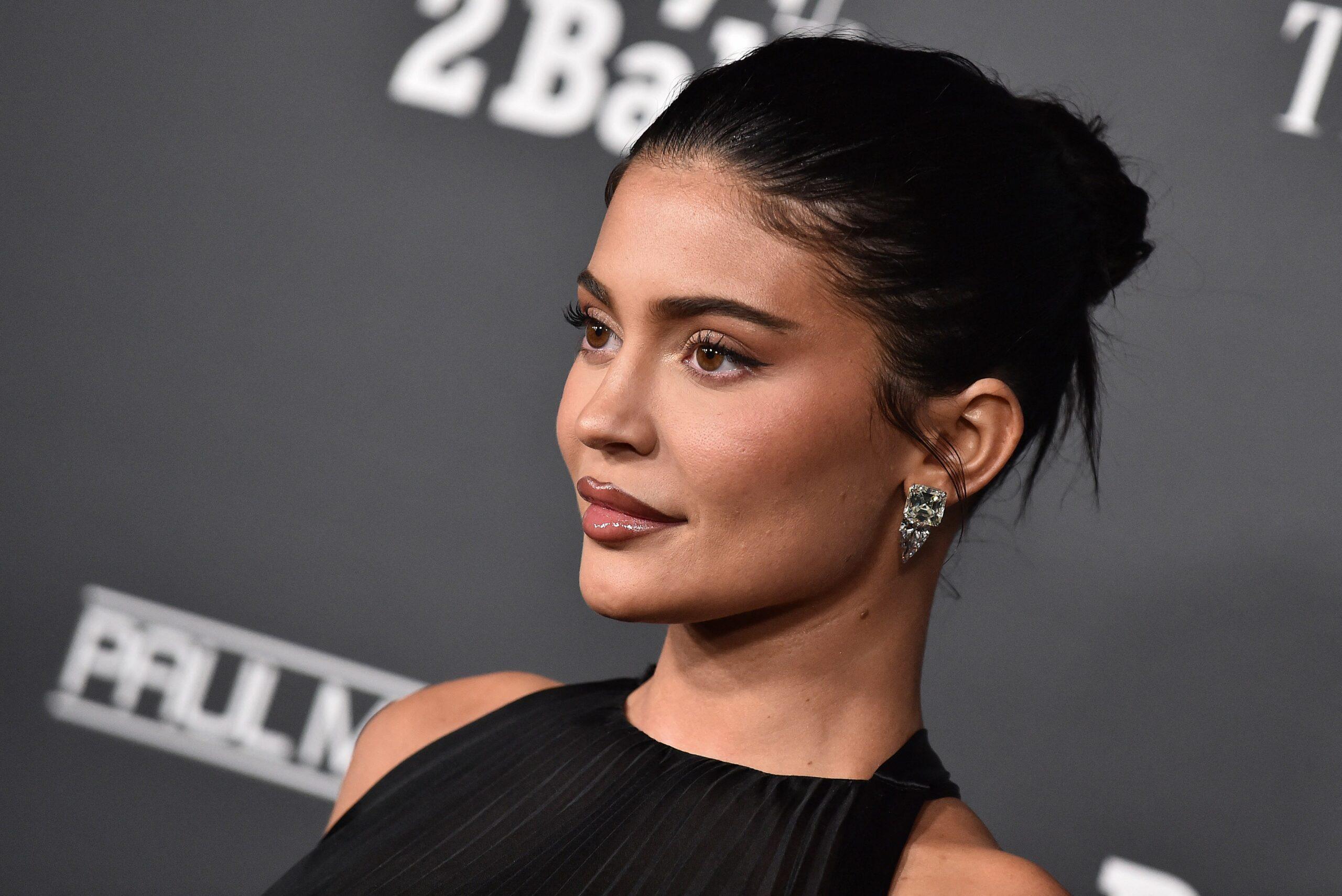 The filter said, "You're a 10, but…" while different answers generated.
Some of the answers were, "you laugh even in serious situations," "you think you can get to everywhere in 10 minutes" and "You always fall for t he wrong person."
The filter ended up landing on, "You're a 10, but… There is no but. You are a 10."
She's A 10, but…
She ends the video by putting her hand over her smiling face.
Really, Kylie???
You need an Instagram filter to tell you what you and MILLIONS already know?
Kylie shared photos of herself at the beach wearing a black jean skirt, bright blue top, black trench coat and black military boots. She topped off the look with neon green sunglasses.
She was joined by her baby daddy and boyfriend, Travis Scott.
The couple recently fought off rumors of infidelity on Travis' end.
Instagram model, Rojean Kar, accused the rapper of cheating on the Kylie Cosmetics mogul "every single f**king night."
Last month, both Rojean and Travis spoke out about the cheating rumors with two very different stories.
The "Sicko Mode" rapper accused people of "fictional storytelling" and "continuous cyber games."
Travis Scott Shuts Down Cheating Rumors
The drama started when his rumored ex-girlfriend/fling, Rojean, shared a behind-the-scenes photo from a music video shoot which Travis was directing.
He wrote on his Instagram Story, "It's a lot of weird s**t going on. An uninvited person was sneaking photos on what was supposed to be a closed set while I was directing a video. I'm saying this for the last time. I don't know this person. I've never been with this person, so please stop with the continuous cyber games and the fictional storytelling.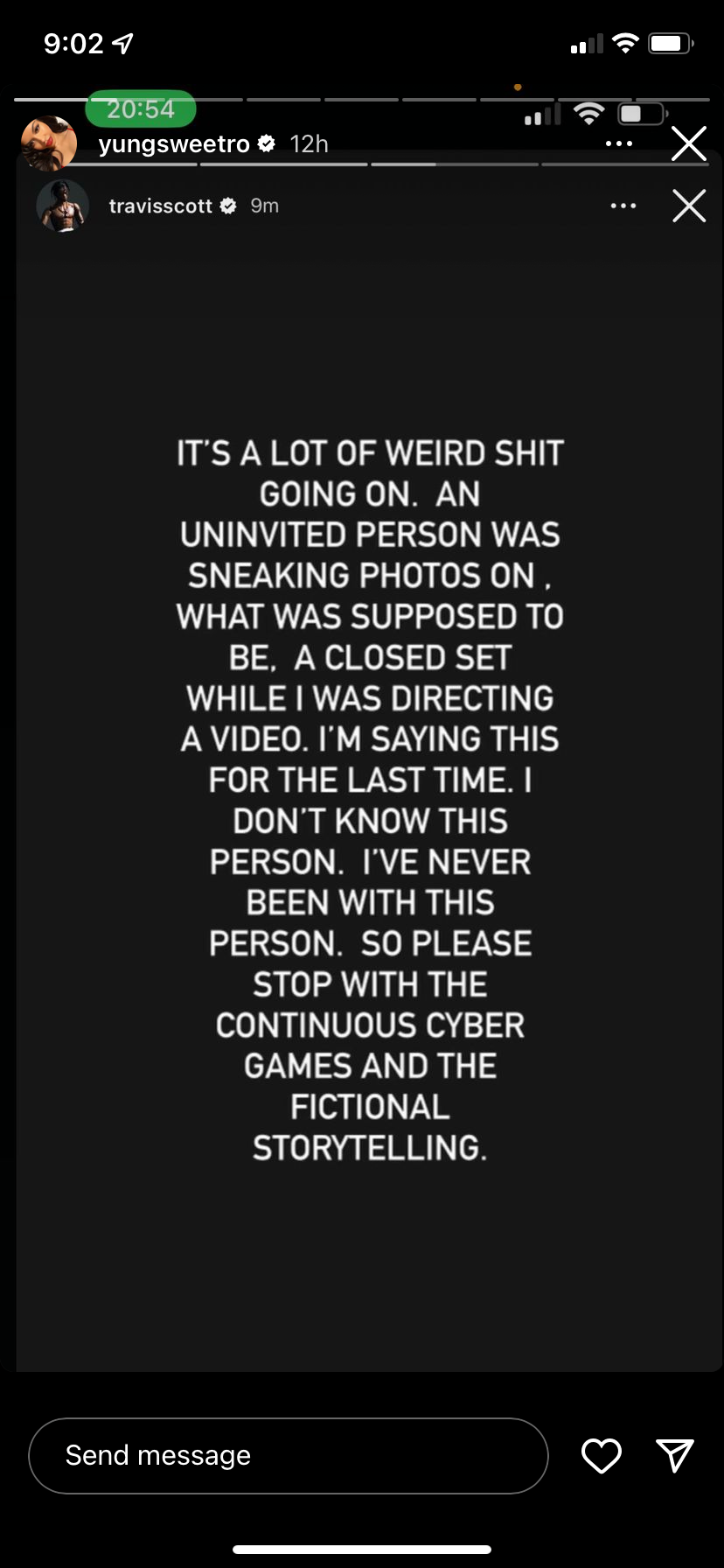 Rojean actually shared it to her own Instagram Story.
However, she shared his Story to make a point, because she followed it up with a lengthy video.
In the video she put Travis on blast, and later trolled Kylie on her Instagram profile.
"Okay, so what we're not gonna do is we're not gonna lie on me, because I've been good," Rojean started off. "But to say you don't know me, you've never been with me when you've definitely been with me, everybody's seen you with me, when I have pictures and videos of you with me… come on. Come on, sir."
View this post on Instagram
She even claimed to have seen the "Sicko Mode" rapper this past Valentine's Day. She said she ran out the door, and Travis had "every girl single girl I Know blowing me up, like, 'Trav's asking for you, come back.'"
"Are we gonna pretend that didn't happen too? Like, come on. You cheat on that b**ch every single f**king night. The whole f**king city sees it. Don't do this" she continued.
Travis seemingly shut down this claim by sharing a photo from Valentine's Day to his IG Story on Sunday, October 23rd.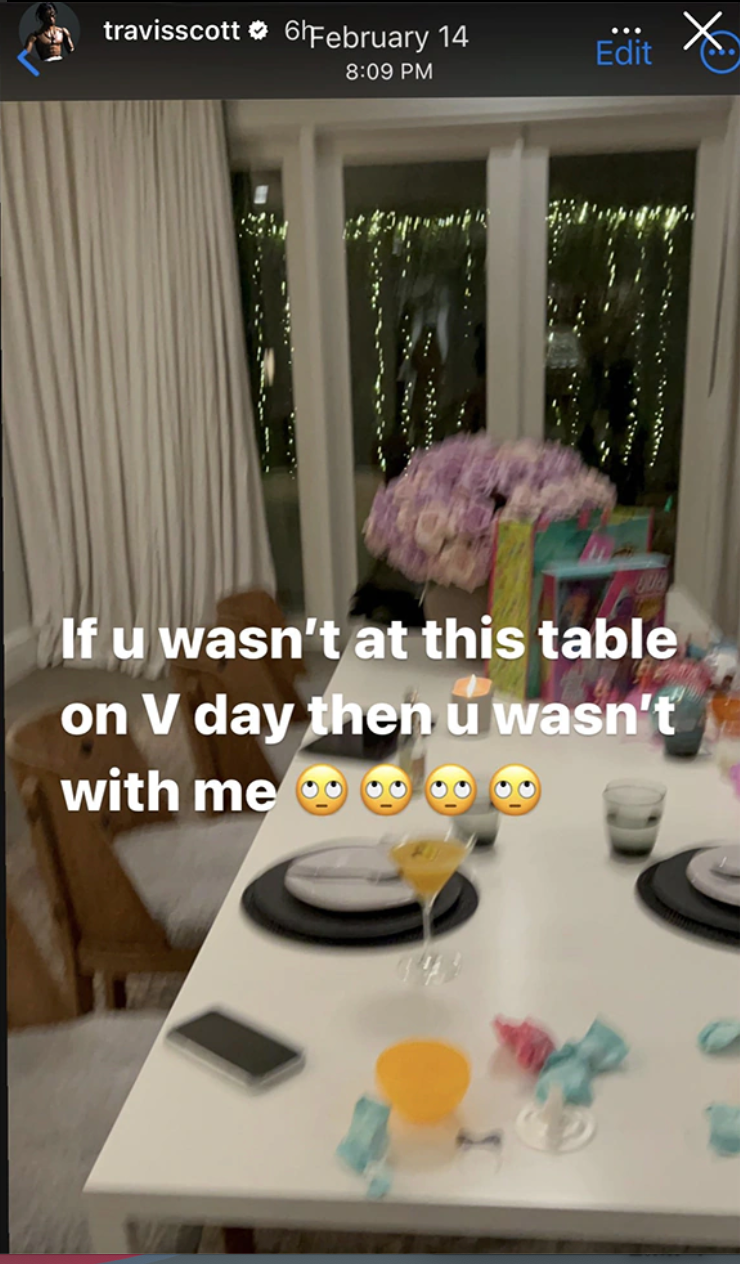 He captioned the photo, "If u wasn't at this table on V day then u wasn't with me 🙄🙄🙄🙄."
She shot back at his claims he was at a certain place on February 14th by sharing a text message thread between her and someone else along with a picture of Travis.
She wrote, "Maybe your brain is all scrambled from like all the Molly you take.. but you was at Gunna's party on Feb 14th aka Valentine's Day 😂."
According to a report from Us Weekly, Kylie and Travis are not stressing over Rojean's narrative.
A source told the outlet that the couple are focusing on their family following the influencer's claims.
Travis & Kylie Are Confident In What They Have
"Kylie is staying strong amid the cheating allegations," the insider shared. "There are a lot of people trying to tear them apart, but they know the truth about their relationship and are confident in what they have."
The rap star is "100 percent" present for his family.
"[He] is by Kylie and the kids' side whenever he's not working," the insider continued. "Kylie is always looking out for her kids' best interest and wouldn't let something like cheating allegations affect her life in a big way."