TV personality Meghan King might be planning her huge comeback to the widely watched "Real Housewives of Orange County" reality show. King's recent post on her Instagram story sparked several speculations from fans and viewers of the show. 
In 2017, King announced her decision to retire from the show after partaking in three seasons. At the time, she was married to her ex-husband Jim Edmonds, and they were starting a family.
She entertained her fans with her exceptional personality when she first appeared in season nine of the show and later joined the main cast for seasons 10 through 12.
Tamra Judge Wants Meghan King Back on 'RHOC'
King seems to have bonded with her fellow co-star during her time on the drama-packed show, as evident by a recent social media interaction.
Tamra Judge, an OG housewife, expressed her likeness for King through her Instagram story during a Q&A session she had with her fans. A curious fan threw a question at the reality star regarding the show, asking, "Who would you bring back to RHOC? (other than Vicki)."The entrepreneur wasted no time replying by tagging "@MeghanKing."
King, on the other hand, appeared to be excited when she came across the post. She reacted to it by screenshotting the question and reposting it on her Instagram story.
She further attached her response to the screenshot and wrote, "LETS GOOOOO TAMS!". Her reaction to Judge's post has now left fans wondering whether she intends to go back to the show.
King Previously Left 'RHOC' Due To Family Reasons
Although the tv personality appeared to have enjoyed every moment spent during her filming of the show, it seemed other pressing issues required her undivided attention.
Per People Magazine, the mom-of-three, after announcing her decision to quit the show, gave her fans some clarity as to what fueled it in a statement.
She began by saying, "I arrived at this multifaceted decision after much thought, and then I thought some more. As you might suspect, filming this show takes a massive emotional toll: I'm literally filming my real life in real time and engaged in situations and circumstances which can be contentious."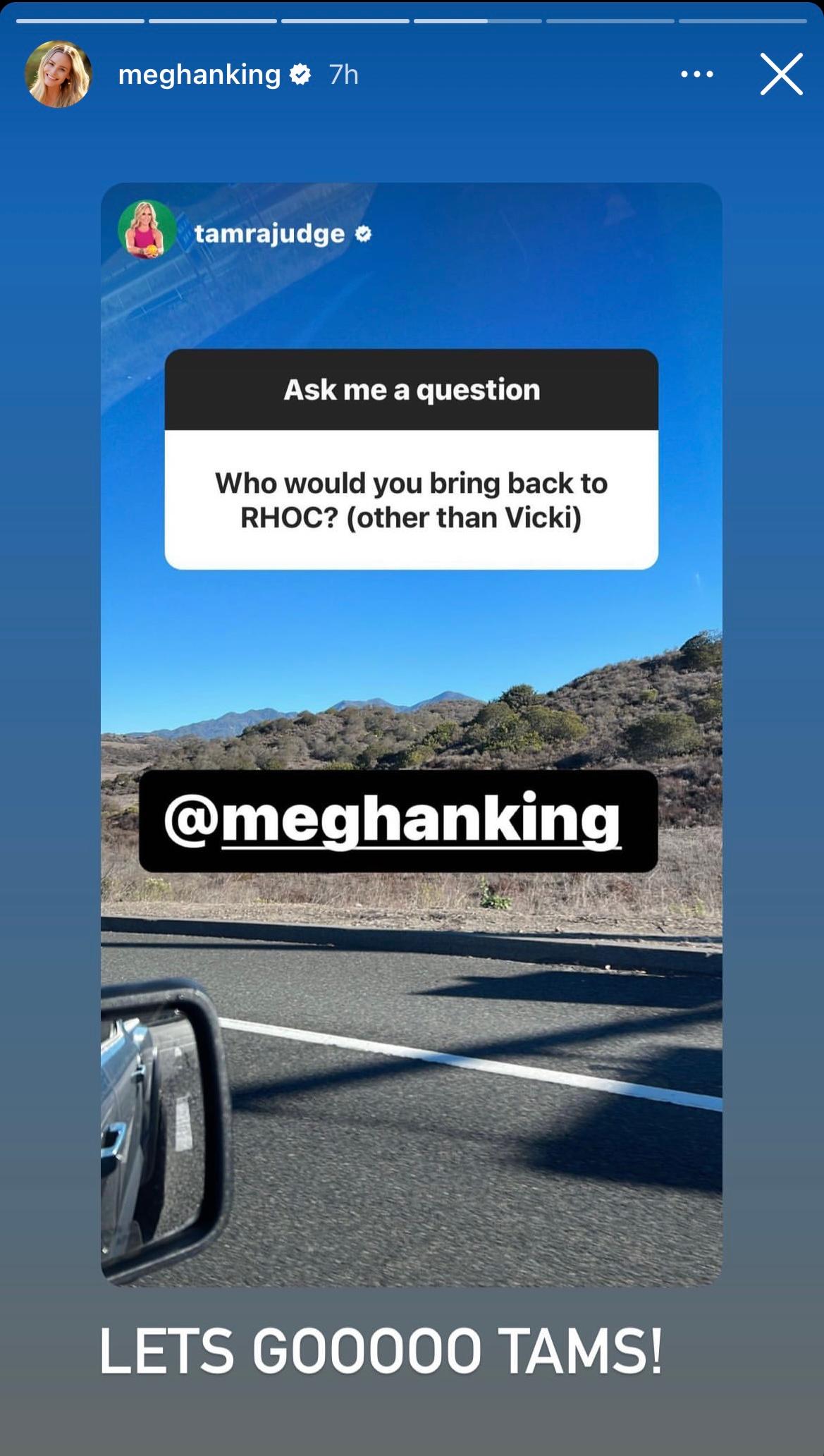 The socialite continued, revealing to her fans that the show took a "physical toll" on her, as she underwent IVF treatments in season 11 and experienced the busy life of a new mom after welcoming her first child in season 12.
The mama bear further added, "Filming is grueling, after my first season, I knew what to expect for round two, but even still, filming during IVF and then the beginning of pregnancy during my second season was difficult."
King, in a bid to be transparent with her fans, disclosed that her third season on the show was the worst for her. She said, "But my third season takes the cake: I had a newborn and had to hire a full-time live-in nanny (my cousin) so as to allow me the flexibility to meet my obligations of continuous days and long hours of filming, traveling, etc."
The former "RHOC" star told her fans that it was after the filming of season 12 that it dawned on her that she needed time to rest and recuperate.
The 38-year-old, who was pregnant with her twin boys at the filming of the season 12 reunion, said that she realized that it was time to shut the curtains and call it a wrap.  In her words, "I knew that I was going to have a long pregnancy growing the twins and it would be next to impossible to film. I wanted to have a peaceful pregnancy with positive influences."
Judge Prepares For Her Return To Season 17 Of "RHOC"
Judge, who would love to have her colleague, King, back on the show, also left the reality show in 2020 after its 11th season. 
However, per The Blast, the entrepreneur is anticipating her return back into the housewife action.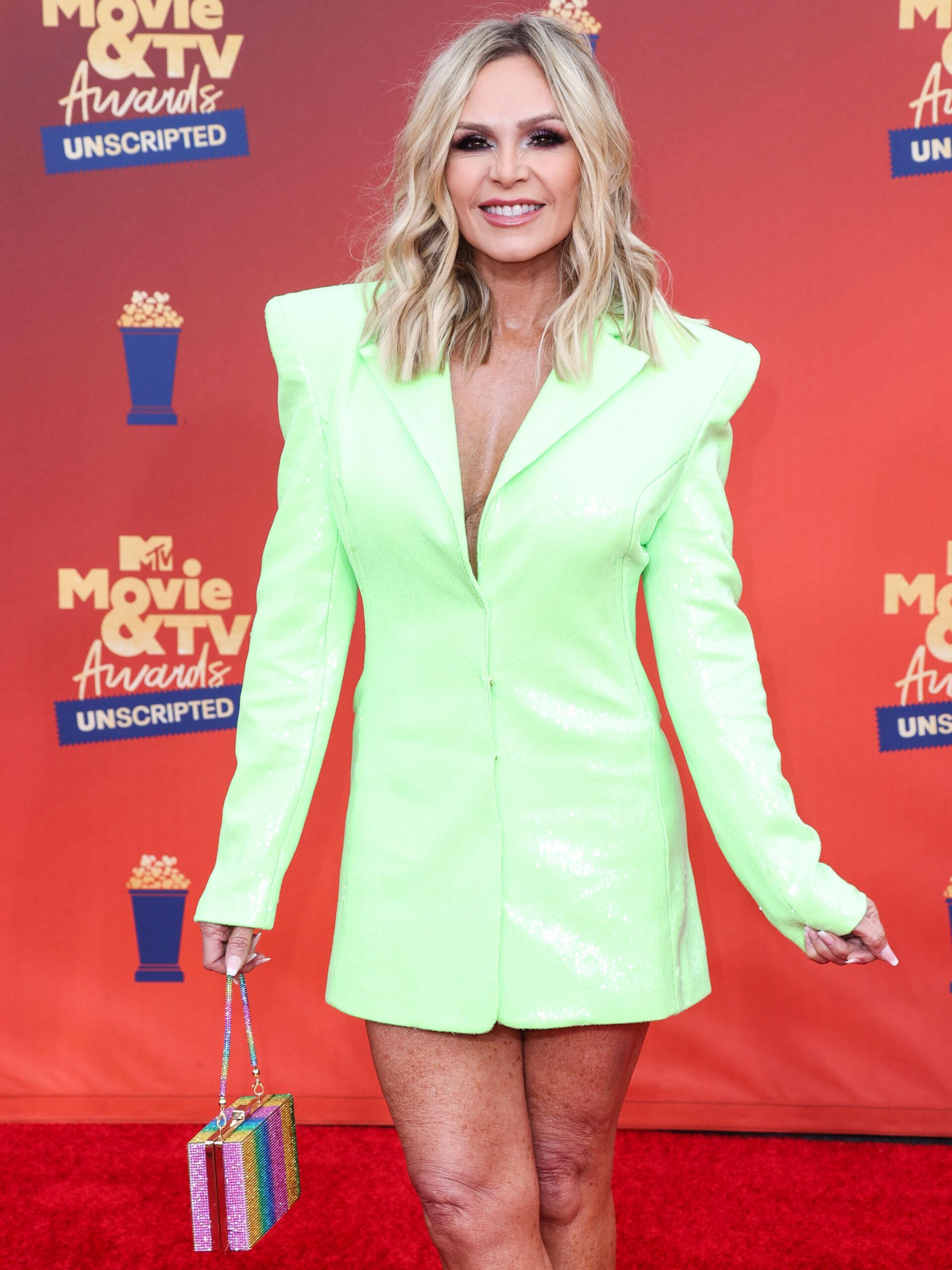 According to an insider source, "Tamra is thrilled to come back to the show, especially after feeling the fan love from her stint on 'Ultimate Girls Trip.'" Another source also revealed that the popular show is expected to "revolve around Tamara." 
In October 2021, however,  Judge claimed she was never ever returning to the reality show. In her words, "It's been a wild ride, and after all these seasons, I'm looking forward to life away from the cameras. I was offered a chance to come back to the show in a limited role, but would prefer to walk away on my own terms."