Shakira can FINALLY breathe a massive sigh of relief.
The Colombian-native and her ex-partner, Gerard Piqué, have been battling for months over the custody of their two minor children.
The couple was together for nearly 12-years before breaking up this summer due to infidelity on the FC Barcelona player's part.
They share two sons: Milan (9) and Sasha (7).
Shakira & Gerard Piqué Finally Reach A Custody Agreement!
According to Catalan Press, Shakira will be able to move her two boys from Barcelona, Spain to Miami, FL. next year.
The Blast previously reported on the ex-couple's bitter custody battle that began in June following their breakup.
Shakira wanted to move her and the kids to Miami for work reasons while Piqué was adamant about keeping their children in Barcelona.
However, the fútbol professional announced his retirement from the sport on Saturday, November 5th, during an emotional final appearance at Camp Nou stadium.
Shakira Will Move Her Kids From Barcelona To Miami In 2023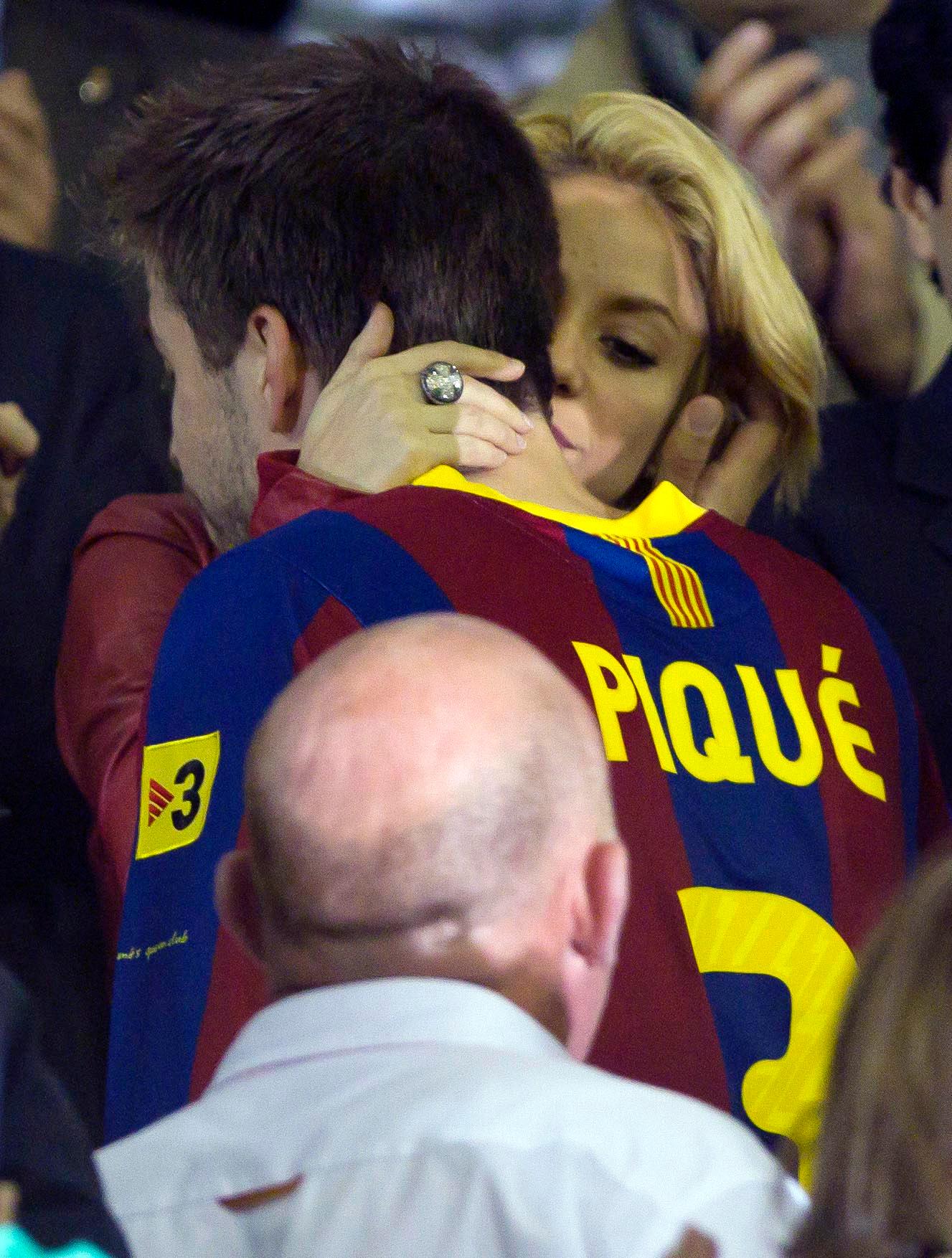 Per the Catalan report, Shakira and Piqué, along with their lawyers, spent 12-hours in a "marathon" meeting to hash out the final custody agreement.
The former FC Barcelona ceded to his ex-girlfriend's wishes to avoid an ugly court battle. It must be noted the couple never legally married each other.
In a joint statement to TMZ, Shakira and Piqué said, "We have signed a custody agreement. Our sole objective is to provide our children with the utmost security and protection and hope they can continue with their lives in a safe and calm environment."
The "marathon" talks started Monday, November 7th, in the afternoon at Shakira and Piqué's former Barcelona home in Esplugues de Llobregat.
Their "intense" custody meeting didn't end until the early hours of Tuesday morning, according to El Periodico.
Shakira, Piqué & Their Lawyers Held 12-Hour "Marathon" Meeting
"The children will spend Christmas in Barcelona but as soon as 2023 begins, the footballer will say goodbye and assume a painful sacrifice so that the youngsters don't experience an even more traumatic separation between their parents," reports claim. "He [Piqué] will be able to cross the Atlantic Ocean to see them whenever he wants. The costs will be borne by both of them."
While Shakira has the custody battle off of her plate, she still faces a major tax fraud lawsuit in Spain and potentially eight-years behind bars.
In September, a Spanish judge ordered that she stand trial for failing to pay her taxes.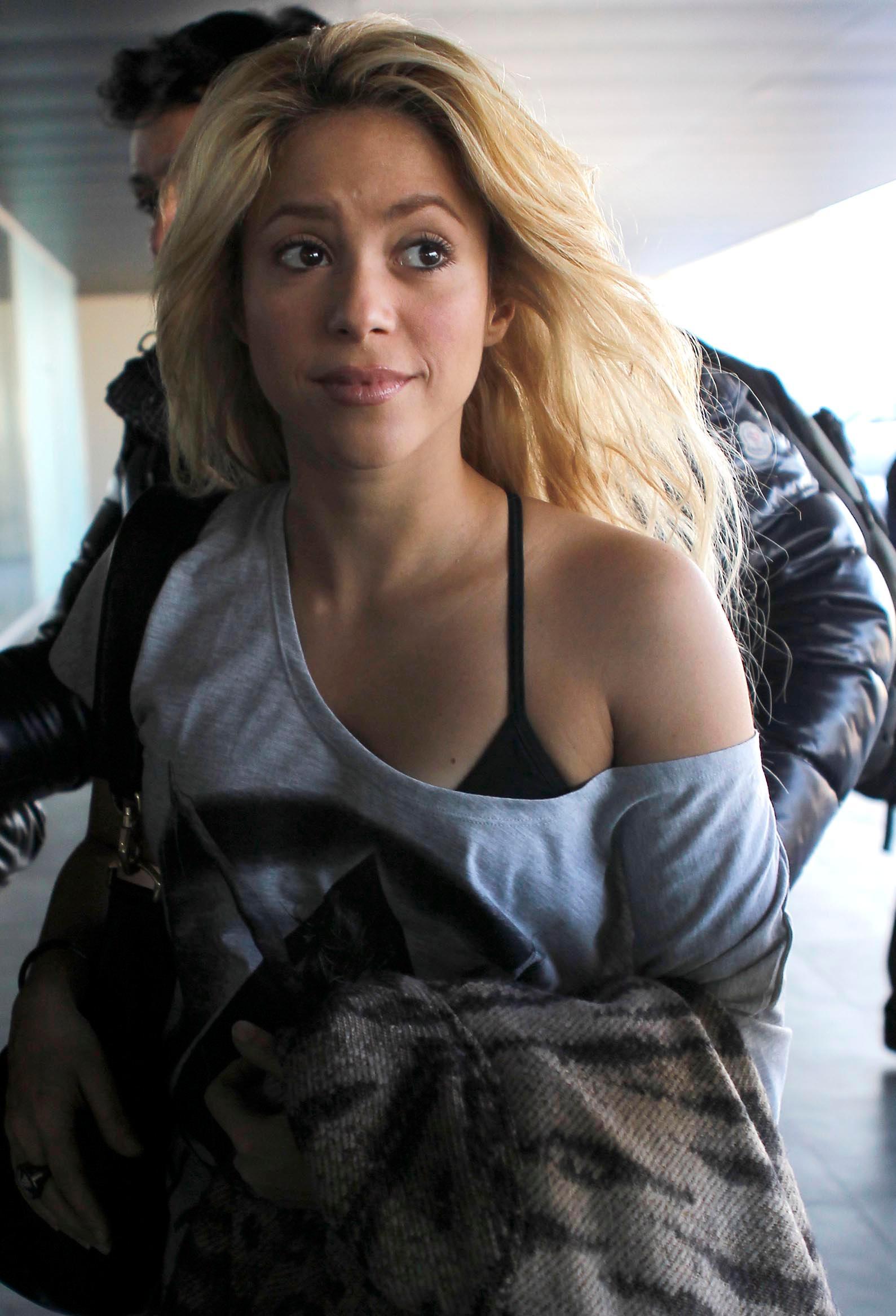 Shakira recently spoke out about the impending trial and described it as her "darkest hours."
The Colombian-native insists she paid her taxes on her income from 2012-2014 while living part-time in Spain.
However, the judge doesn't buy it and wants to put her behind bars for eight years. In addition to potential time behind bars, she will also be ordered to pay a hefty fine.
Shakira denies any wrongdoing and rejected a plea deal with prosecutors. The plea agreement would've allowed her to avoid a trial.
Shakira Maintains Innocence In Tax Fraud Case
It's a matter of right versus wrong for the "Hips Don't Lie" songstress. Her public relations team are adamant that she's already paid what was owed in addition to three-million euros, which is about $2.8 million US dollars.
She faces six counts of tax fraud. A trial date has yet to be set.
In addition to her ongoing legal case, she's had the added stress of her father's ailing health.