Rebecca Romijn & Jerry O'Connell seem to have figured it all out when it comes to the game of love as they are one of those Hollywood couples that many people look up to as a vision of what a successful relationship should look like and be.
Whether it is being cohosts on TV for their new show on CBS, The Real Love Boat, or cohosts in life as they have been happily married since 2007, it appears that the couple never has a disagreement. But thanks to an EXCLUSIVE clip The Blast has obtained from the O'Connell-hosted daytime game show, Pictionary. They may actually disagree on one thing in particular.
Rebecca Romijn & Jerry O'Connell Met Each Other In Las Vegas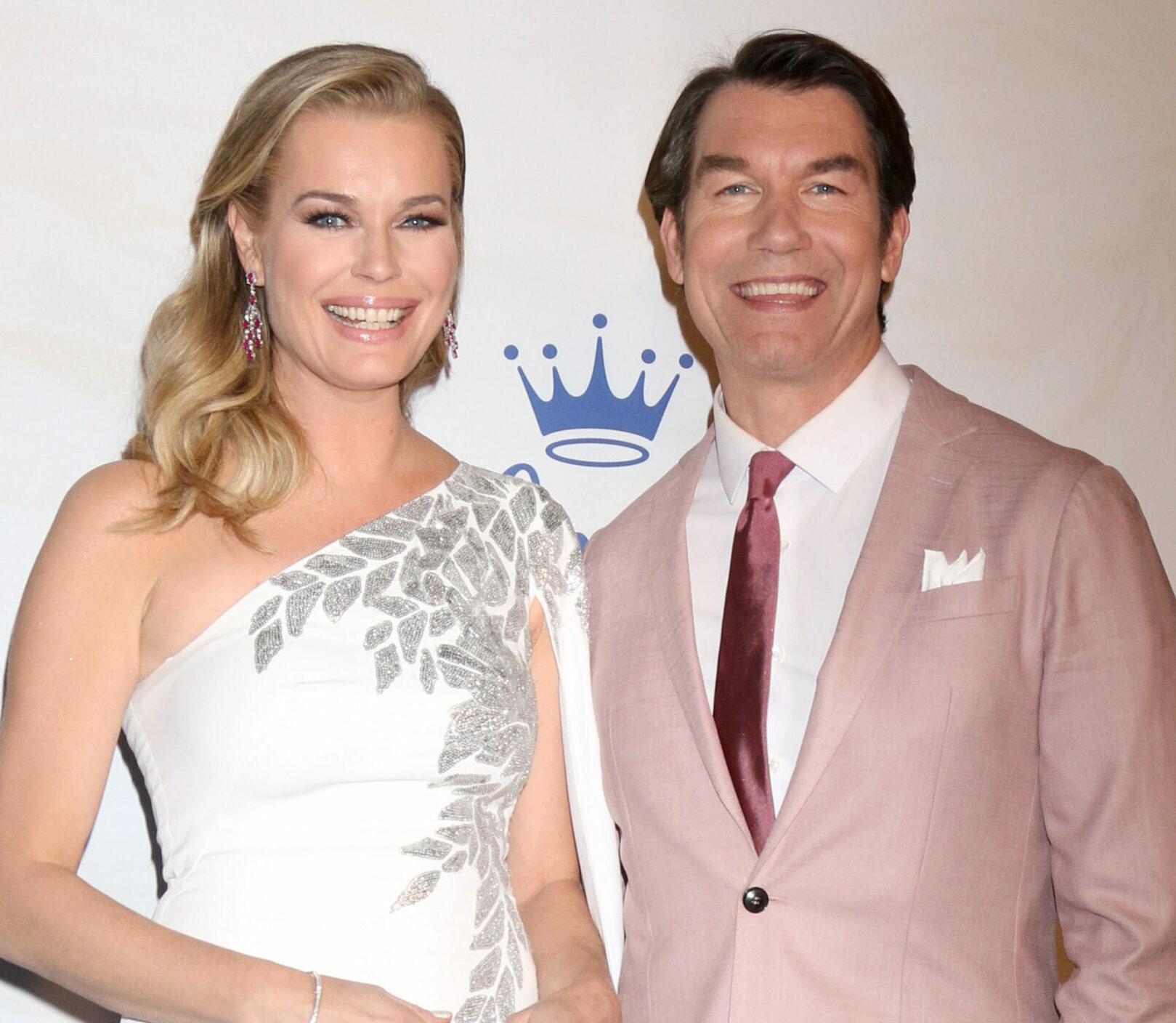 Back in June of 2004, O'Connell and Romijn were both in Las Vegas attending a Maxim Hot 100 party where O'Connell knew he had to get closer to her and figure out how to get his future wife's attention. Talking with US Magazine, O'Connell shared how the courtship began, "Just to give a little more details, Rebecca was in the VIP section of the party, and I was not." He then added, also telling his wife, "I saw you in the VIP section and you were newly single, and I was like, 'I got to get some of that, right there.' It was a pool party, so I took my shirt off. I did some pushups right there and got some oil. I was super flexing."
And it worked because within a year he was helping her train for her role in X-Men and they got engaged in September of 2005. And to fast forward things to 2022, they are now the parents of twin girls, Dolly Rebecca Rose and Charlie Tamara Tulip who were born in 2008. And the fire still burns between the two.
And with such a long and lovely relationship the two have, something that is often hard to find, especially in Hollywood, what happens to be their secret? The key to their relationship success and their unique way of keeping the fire burning is simple as, shall we say, the couple that plays together, stays together. "I can't believe I'm saying this publicly," O'Connell told People in 2006. "We play a lot of badminton." "We'll play for four hours a day straight," added Romijn.
But we may have found a crack in their wedded bliss.
Rebecca Romijn & Jerry O'Connell Reveal An Ocean Filled Disagreement
On the new syndicated daytime television show, Pictionary, which is hosted by Jerry O'Connell.  Jerry's wife, Rebecca Romijn, made an appearance in an upcoming episode as a celebrity team captain. The EXCLUSIVE clip above obtained by The Blast shows a fun moment where her team was trying to figure out various things in the ocean which led to some fun banter between the couple after she successfully answers a question for her team.
With the answer being seaweed after her teammate draws his best version of it, Jerry chimes in with, "Fun fact, my wife likes to buy dried seaweed for us to snack on at home." Romijn was quick to throw her two cents in and mention the benefits saying, "It's delicious."
That led to their disagreement as O'Connell didn't see much benefit in the snack as he added, "Not very filling, it's not the same as french fries! It doesn't fill you up, you're still hungry. You eat boxes of it and it is like eating nothing."
Good thing for them and all the people that treasure their relationship from afar as you'll see in the clip, they actually laughed it off and it was just fun back and forth that showed a little more to their relationship than many already see as very loving.
Pictionary is now airing on FOX stations across the country. Check your local listings.