It's been years since Pam & Tommy, aka Pamela Anderson and Tommy Lee first set eyes upon each other, embarking on a tumultuous relationship rife with sex tapes, abuse, two kids, and finally, a divorce. Despite it all, the two have gone down in history as a cult couple, with Megan Fox and Machine Gun Kelly also deciding to dress up as them, for this Halloween.
With Anderson releasing a book, and Tommy Lee's penis pic having become part of Internet lore, let's delve into why people cannot let Pam & Tommy just be!
Megan Fox & MGK Pull Off A Credible Pam & Tommy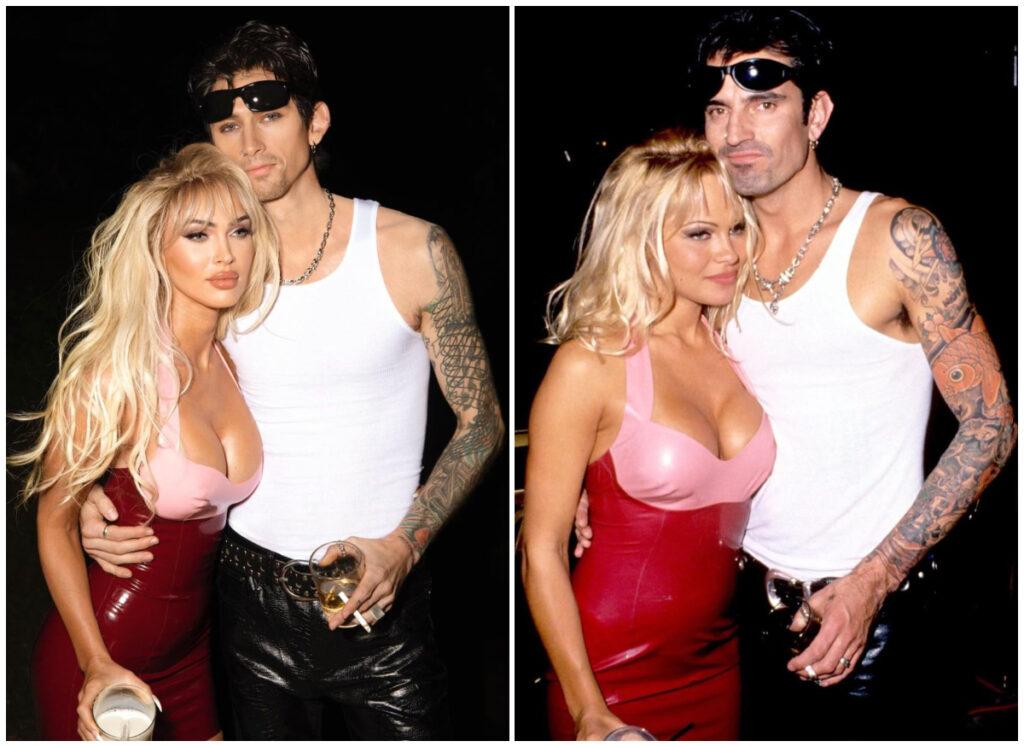 Fox and MGK have got Pam's red and pink vinyl dress and Tommy Lee's monochrome outfit down to a pat, including the drinks and cigarette in hand. Fox even has the same zoned-out expression although he couldn't quite emulate Tommy's smirk all that well.
The much-talked-about '90s couple, Anderson and Tommy Lee got married after a whirlwind courtship, and the end was nearly as dramatic as well.
So when Megan Fox posted pictures and asked Instagram, "But are these even costumes?", Instagram had plenty of replies to offer:
"Megan Is this a cry for help?"
"Megan this is not the serve u think it is"
"Idk does he abuse you like tommy did? Lmao"
"Babe I sure hope so. We all remember how this relationship turned out."
For the other fans, it was all about how "dark hair is so good on Colson" and how Fox and MGK "nailed it".
View this post on Instagram
The 'Pam & Tommy' Series Brings Back Memories Of The Failed Relationship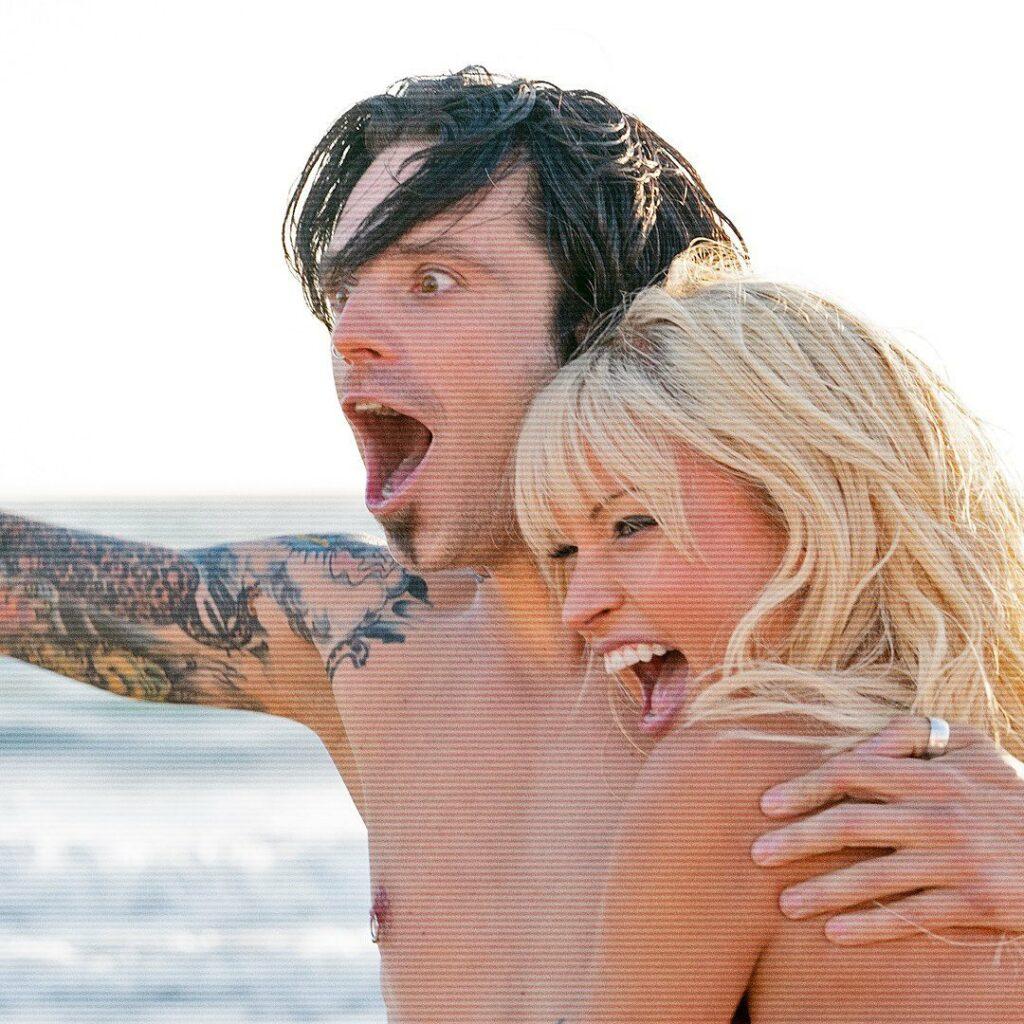 Fox and MGK also gave Lily James and Sebastian Stan a good run for their money, given that the latter played Pamela Anderson and Tommy Lee in the Hulu series, 'Pam and Tommy'. The series focuses on the relationship as narrated by Rand Gauthier (played by Seth Rogen), the handyman who worked for Tommy and stole the sex tape that later became infamous. The series revolves around the theft of the tape, and how the couple's relationship unravels over time.
During filming both Lily James and the producers of the show tried to reach out to Pamela Anderson, but she did not respond.
Earlier in March this year, Anderson signed up with Netflix to tell her side of the story, her way.
Pamela Anderson is ready to tell her story in a new documentary.

The film, which has been in the making for several years, will feature the pop culture icon setting the record straight as she looks back on her professional path and her personal journey. pic.twitter.com/vSNvsQPE48

— Netflix (@netflix) March 2, 2022
Meanwhile, actress Lily James found playing Anderson thrilling, because she had to get into make-up to look and sound so different, but also found it a drain on her mental health.
Pamela Anderson's Book & Tommy Lee's Privates!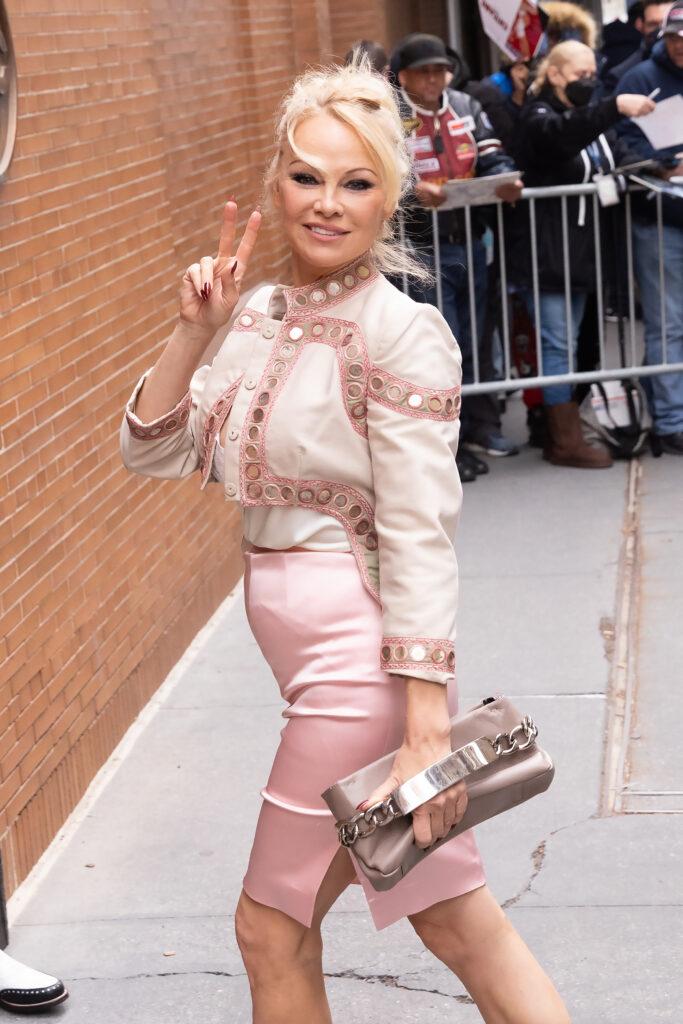 Anderson has penned a book, now also available for pre-order now, as she described, "My Book 'Love, Pamela' is available for pre-order. It feels like some kind of miracle – to be retracing the painful steps of my youth. I repainted scenes in detail if they were from my childhood or at the playboy mansion. Just one girl's messy life. A celebration – of imperfections. The book is an unpolished attempt. I had no co-writer. My life – as a mother, as an activist, and as an actress. I am so proud of this book."
Both her sons were quick to respond to the Instagram post, with Dylan Jagger Lee writing, "LOVE YOU" and Brandon Thomas Lee saying, "I am so proud of you! What a huge year this is gonna be! You deserve it!"
Their father, Tommy Lee has also gone down as Internet lore, with his penis pic still on the Internet, especially now that he's also joined Only Fans. While Facebook and Instagram were quick to take the image down, Twitter still has it up.
The picture showed the drummer sitting on the edge of a bathtub with his camera held up high as he took a shot of his privates, showing off his tattoos too. He wore a metallic necklace with a key pendant and some nipple rings, and the caption read, "Ooooopppsss."
When Instagram took down his picture, Tommy Lee responded with a picture mooning the rules, quite literally, inviting his fans to join him on his new OnlyFans account, "for fun that Instagram won't let us have here."
View this post on Instagram
With such a stellar past and hot present, no wonder that fan interest in Pamela Anderson and Tommy Lee is still at an all-time high.