Lintao Zhang/Getty Images
Simone Biles clocked herself over 436,000 views in under 60 minutes today. The world's most decorated gymnast delivered her mind-blowing skill-set in an unusual –and definitely humorous – way – Simone, 23, was seemingly so at-ease as she delivered the world's longest handstand, she was able to throw in another activity while doing it. Yes, removing her clothes.
Today's video comes shortly after the Ohio native made headlines both for showcasing her steely strength in a kitchen stretch and for delivering a literal thirst trap. Keep scrolling for both.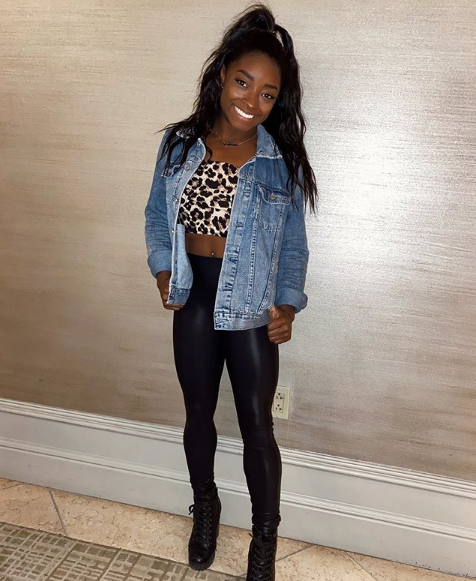 Simone Biles/Instagram
Simone's video (seen below) showed her at the edge of a gym mat, but in a home setting with the TV likely on in the background. The 30-time World and Olympic medalist was launching into her handstand as she rocked a white Nike sports bra and loose pair of pink pants – heads-up, this handstand goes on a while.
Seen showing off her insane agility, balance, and muscle machine of a body, Simone stayed in her handstand position, skilfully removing the pants with her legs to reveal a gray pair of boy-short underwear briefs underneath. She was cheered on by background voices.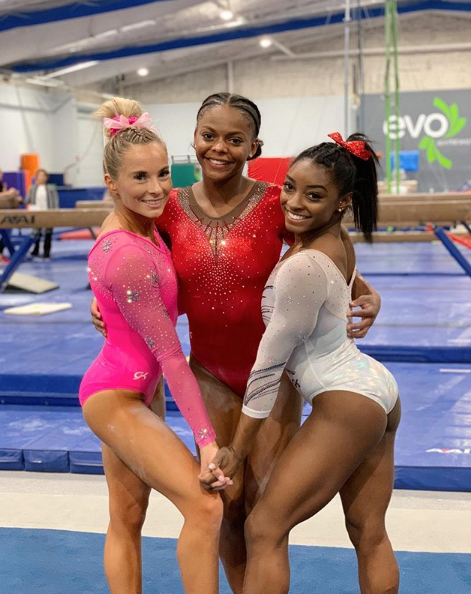 Simone Biles/Instagram
Instagram turned out in full force for this update. Alongside inching its way towards half a million views in its second hour, the video brought in a ton of comments.
"Honestly taking my pants off standing up is sometimes a challenge" was the most-liked comment.
"I was so stress watching this..," another said.
"Idk, seems like you'd have to be an Olympic champion or something, ?," a third wrote.
"And I thought putting your shirt on in a handstand was hard," a fourth chimed in.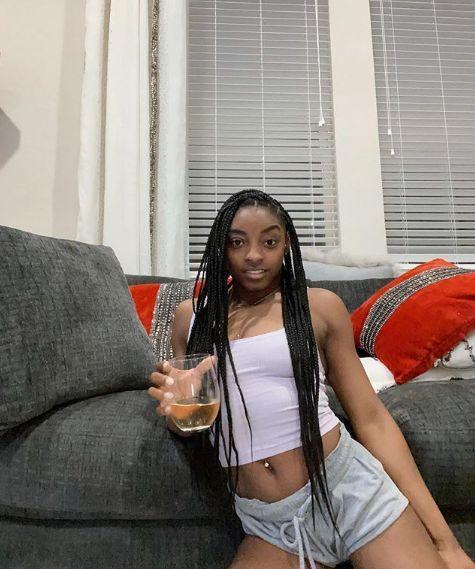 Simone Biles/Instagram
Simone's social media has been packing a punch mind COVID-19. The athlete delivered a thirst trap that put its money where its mouth is five days ago, seen flaunting her mind-blowing body in a chilled setting as she rocked a skimpy white crop top and gray shorts while posing with what was likely white wine.
"Working wine to five," she captioned the snap.
Giving a nod to Simone's Nike partnership and the cornavirus pandemic was the star's "Play inside, play for the world" message on March 21 – also posted by Serena Williams, the #playinside post urged fans to stay home as the COVID-19 death toll continues to climb.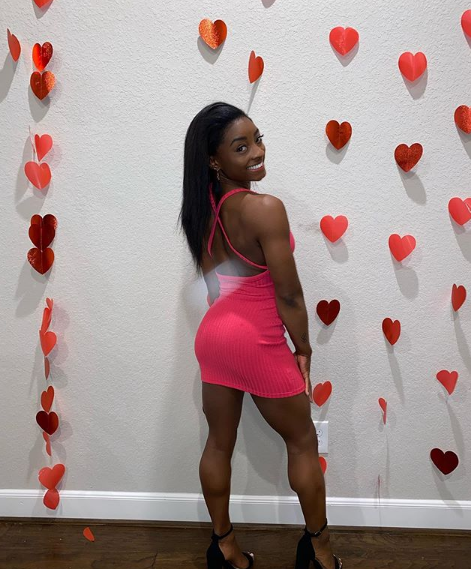 Simone Biles/Instagram
Simone has addressed both her success and her confidence.
"You only see the men doing it. And they're praised for it and the women are looked down upon for it. But I feel like it's good (to do) because once you realize you're confident and good at it, then you're even better at what you do," the told USA Today, adding:
"It's not out of cockiness. I've won five world titles, and if I say, 'I'm the best gymnast there is,' (the reaction is) 'Oh, she's cocky. Look at her now.' No, the facts are literally on the paper. I think it's important to teach (young girls) that."