Will Smith hosted a star-studded gathering of friends, including Dave Chappelle, to watch his upcoming movie "Emancipation."
When Smith and comedian Chris Rock had a fallout following the infamous Oscars slap, Chappelle was one of the celebs who slammed The Fresh Prince for the incident — and very recently too. Hence, fans assumed that the duo was unlikely to be friendly with each other again. However, a recent update from the father of two has proven that things are quite the opposite.
Dave Chappelle Supports Will Smith During Film Screening Following Oscar Slap Scandal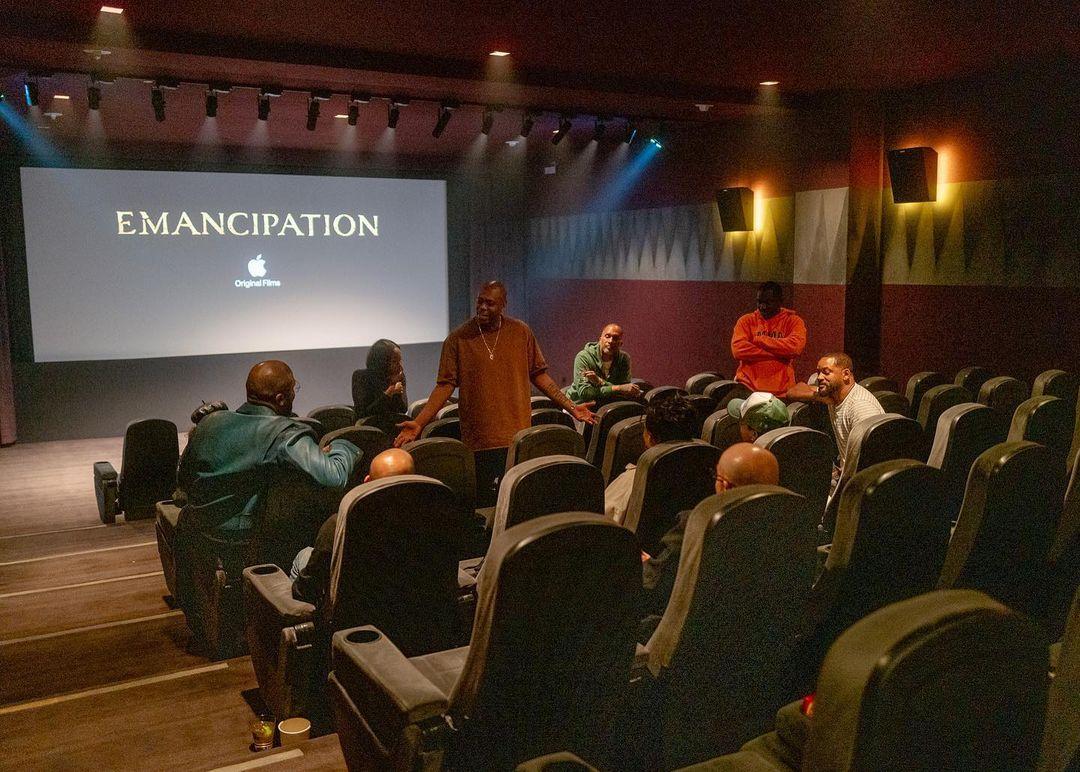 On Monday, Smith shared a pair of Instagram photos from a private screening of his December 2022 film, "Emancipation." While the event was a welcome development in the comeback journey for the actor, what was shocking was Chappelle's presence there.
In the first slide, the "Chappelle's Show" star is seen looking up at the camera as Smith snapped a selfie with him and other celebrities like Tyler Perry, A$AP Rocky, Rihanna, Fawn, and Kenya Barris.
The 49-year-old appeared again in the next pic and is seen standing during a conversation with seated guests. He rocked a baggy brown round-neck shirt and black bottoms, which he paired with a simple necklace hanging over his top.
Behind him are spotlights highlighting a projector screen with the movie's name. Smith captioned the post, "EPIC night!! Thanx for coming to see #Emancipation. Hope ya'll enjoyed!!" Amongst the 5k+ comments was one from Barris that read, "This night was MAGIC, and your movie is truly something that will last forever!"
Set in Louisiana during the American Civil War, "Emancipation" will show Smith in his role as Peter, a man who escapes slavery and begins the search for freedom. The film, directed by Antoine Fuqua, would be the actor's first Hollywood project following the Oscars incident when he slapped Rock onstage in front of a live audience.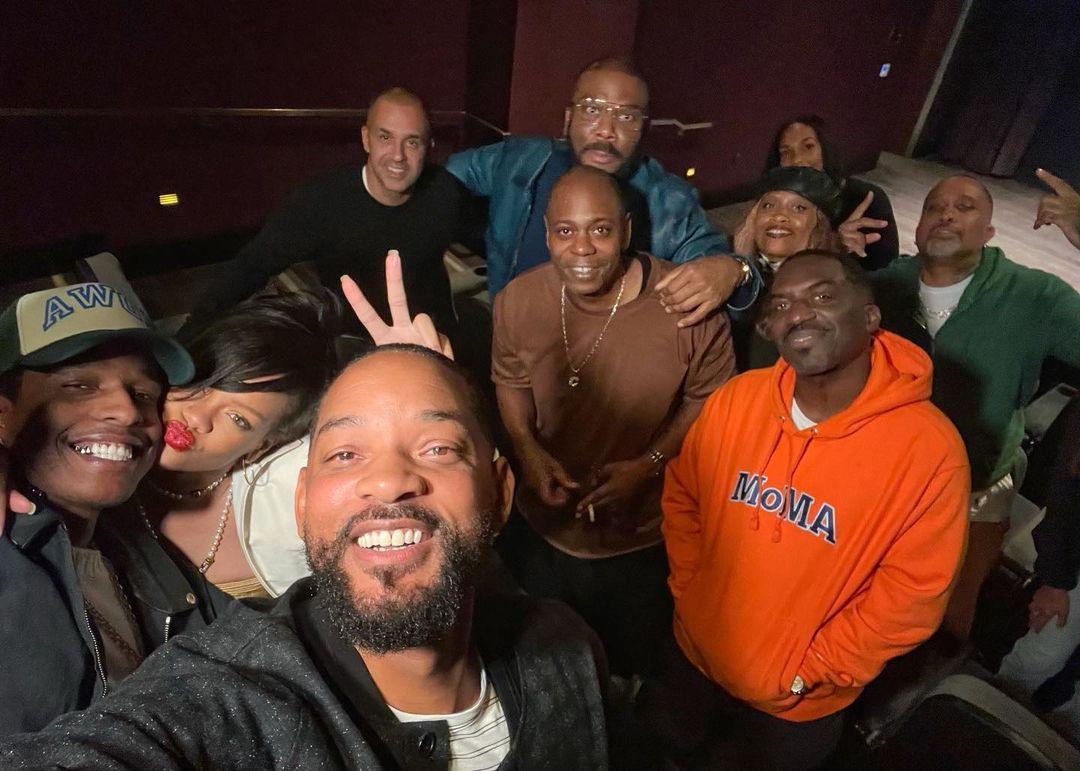 Chappelle reportedly spoke about Smith at a show in England, saying he "did an impression of a perfect man for 30 years" last month. The Blast shared that the stand-up comic allegedly claimed that the "Focus" actor "ripped his mask off and showed us he was as ugly as the rest of us."
He added, "Whatever the consequences are … I hope he doesn't put his mask back on again and lets his real face breathe." Chappelle also mentioned what his reaction might look like if he was in Rock's shoes.
The 49-year-old comedian said Smith would not have "enjoyed the rest of his night" if he had slapped him like that. The comments were made during Rock and Chappelle's appearance at London's O2 Arena on Saturday, September 3 as part of their European stand-up tour.
The "King Richard" Star Addresses His Relationship With Rock Following Altercation
In July, The Blast reported that Smith opened up about life after he attacked Chris onstage that March night. The Grammy Award Winner shared a video that began with these words popping on the screen:
"It's been a minute… Over the last few months, I've been doing a lot of thinking and personal work…You asked a lot of fair questions that I wanted to take some time to answer."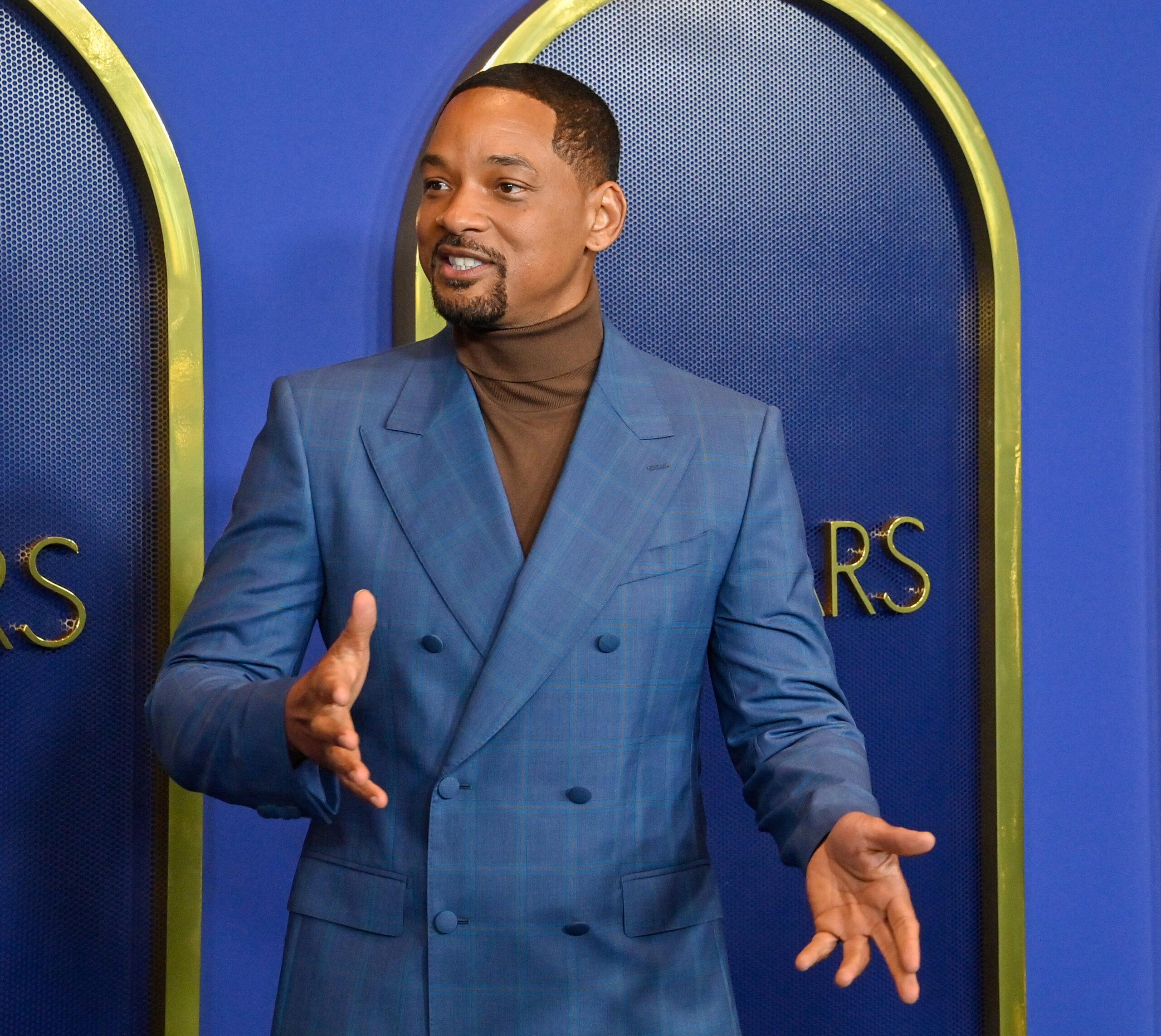 Answering the first question that asked why the actor did not apologize to Chris in his acceptance speech, Smith said he was "fogged out by that point," adding that he had a "fuzzy" recollection.
The 54-year-old said that even though he had reached out to Rock, he was not ready to talk at the time. Smith concluded that the 57-year-old would reach out to him when he was prepared to have a conversation.
That conclusion did stop the "Where the Day Takes You" actor from directly saying to Chris, "I apologize to you. My behavior was unacceptable, and I'm here whenever you're ready to talk."
The "Men in Black" star also apologized to his colleague's mother, Rosalie, revealing that he saw an interview that she did. Smith claimed that he did not realize and was not thinking about how many people his actions had hurt "in that moment."
"The Pursuit of Happyness" star also apologized to Chris' family, specifically his younger brother, Tony. After noting that he and the 48-year-old "had a great relationship," Smith mentioned that "this is probably irreparable." 
The "Wild Wild West" hitmaker concluded that he was "not going to try to unpack all of that right now," but he could admit that there was no part of him that thought "that was the right way to behave in that moment."